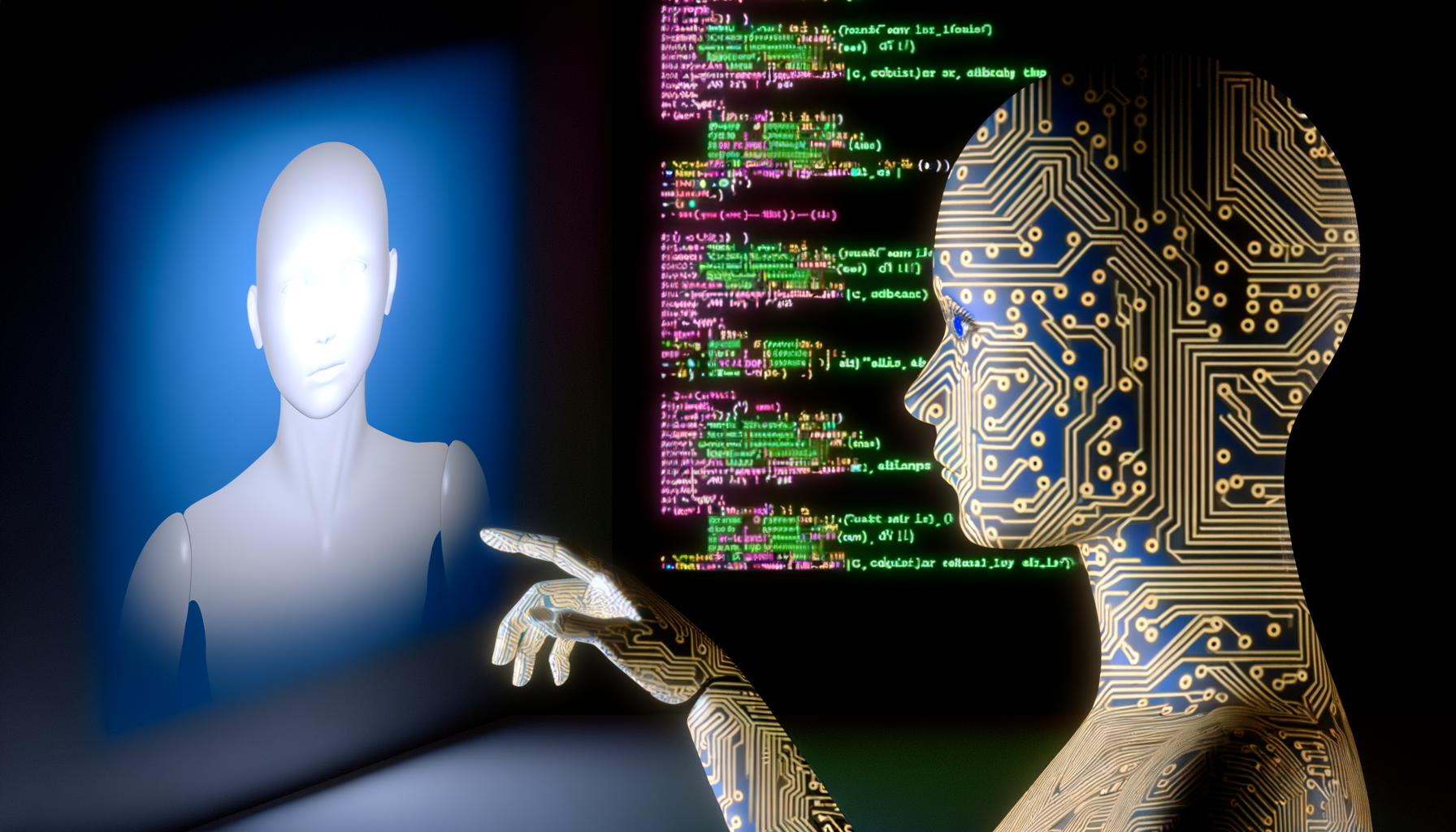 11 Digital Marketing Trends You Can No Longer Ignore in 2018
As 2018 progresses, the digital marketing landscape that encompasses SEO, social media, PPC, content marketing and more is witnessing a dramatic shift – which businesses can no longer ignore. There may have been a time when you could've dismissed artificial intelligence or visual search as gimmicks from the latest blockbuster science fiction film, but that time is long gone.
There are many new digital marketing trends and strategies that are evolving in the current high-tech era and businesses now need to use them to succeed in their efforts. The key is to stay on top of the trends and figure out what is the best for your business today. What was worked for you in a previous year may not work this year as new trends continuously keep on emerging.
Here are eleven key digital marketing trends that you can no longer ignore in 2018 and beyond.
1) Artificial Intelligence
Artificial intelligence plays a crucial role in the marketing process today. AI can analyze consumer behavior and search patterns, utilizing data from social media platforms and blog posts to help businesses understand how users and customers find their products and services.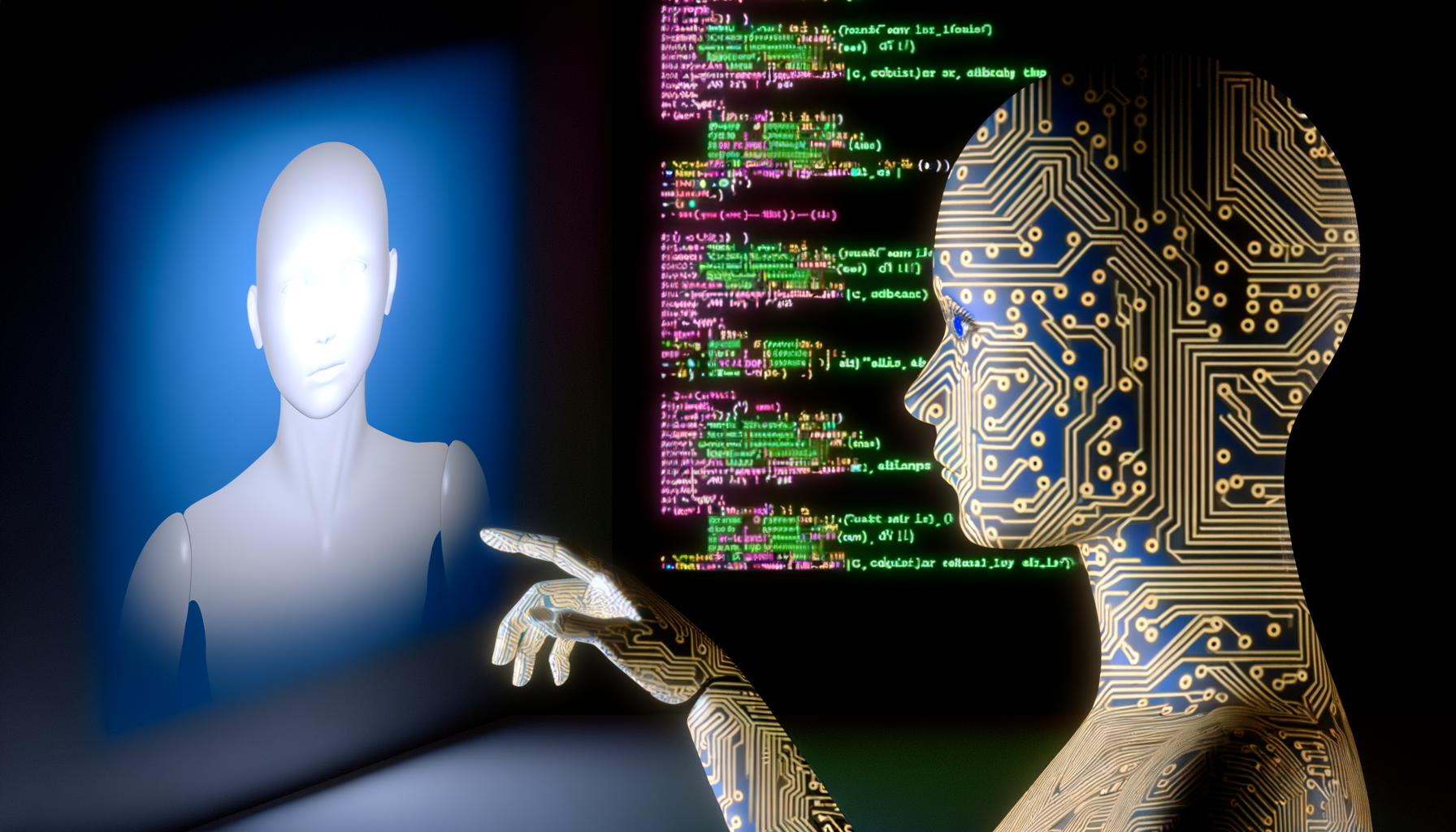 Artificial intelligence also offers information and tips to users by getting into conversations. According to Gartner, by 2020, 85% of customer interactions will be managed without the need for a human.
Businesses adopting AI in 2018 will be able to save costs and accelerate growth, getting an edge over their competitors.
Learn More: How Artificial Intelligence Is Revolutionizing the Digital Marketing Sphere
2) Programmatic Advertising
Programmatic advertising is essentially using AI to automate the buying of ads and being able to target audiences more specifically, which increases the chances of success of the marketing campaign and reduces the customer acquisition costs.
As per eMarketer, 84% of the digital display ads in the US will be programmatic by 2019.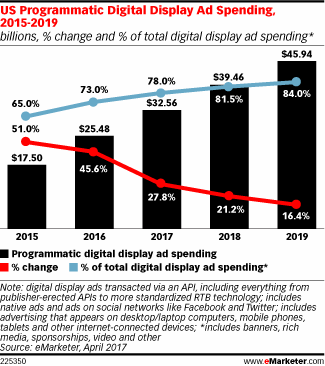 3) Chatbots
Chatbots are an important digital marketing trend in 2018. This AI-based technology uses an instant messaging format to chat in real-time, day or night, with your customers or site visitors, and many businesses are already using this feature.
They have the ability to meet the growing demands of customers of this highly connected digital era by enabling smooth and instant communication with customers and prospects. By 2022, chatbots will help businesses save over $8 billion per annum, especially in the banking and healthcare industries.
Many customers prefer interacting with chatbots as they are responsive and give answers promptly and accurately and never lose patience. These virtual assistants offer outstanding customer service, meeting customers' expectations and automating repetitive tasks that let organizations focus on more important work.
Chatbots can answer questions, provide complete information about your products and services, and ask for an email address to send details without any human involvement. They can also retain information so that a customers doesn't have to start over with every new interaction.
Uber uses chatbot technology to communicate with customers, making it easy for them to hire cars even on Facebook Messenger. Passengers can use the menu to choose the type of ride, make a request, track the location of the car, send friends a time estimate of their arrival, and even make payment.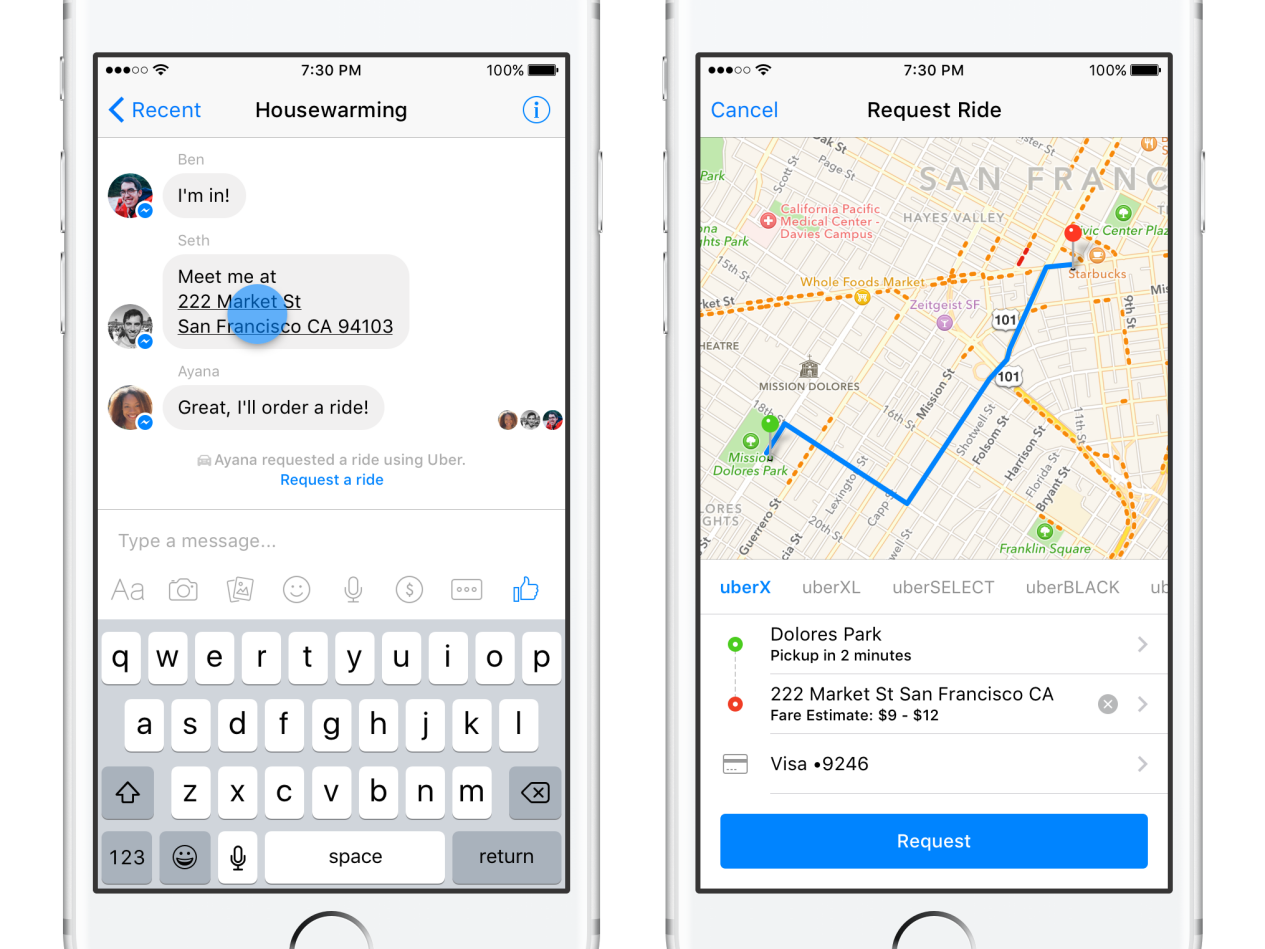 Learn More: How E-commerce Companies Can Drive Sales with Facebook Messenger Chatbots
4) Personalization
Personalization or personalized content has become a major aspect of marketing and will be vital as 2018 progresses to ensure customer delight. It delivers a unique experience to customers based on their choices and preferences and is considered a better option than "one-size-fits-all" marketing.
With the availability of data like purchase history, consumer behavior and links clicked, businesses can customize their content and boost their ROI. Keep in mind that 74% of marketers believe that targeted personalization enhances customer engagement.
In fact, as Kevin George, Head of Marketing at EmailMonks, says, "The future of e-mail is real-time, behavior-based personalization. A study by Marketo shows that personalized, triggered e-mails based on behavior are 3x better than batch-and-blast e-mails."
Businesses these days are leveraging the power of personalization by customizing emails based on behavior, interests, and demographics. According to Statista, the open rate for e-mails with a personalized message was 18.8% as compared to 13.1% without any personalization: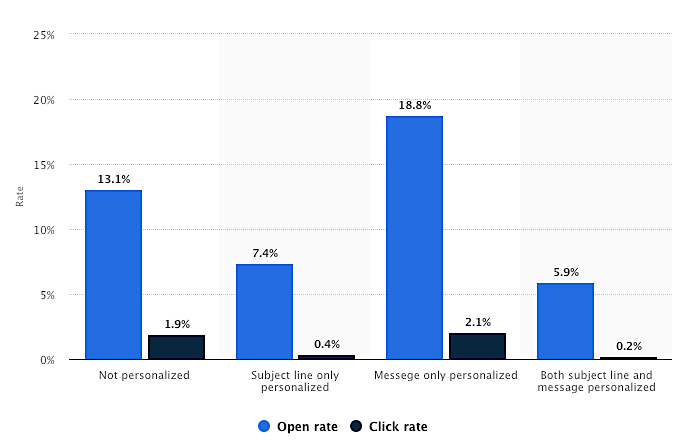 One of the examples of personalization is of Coca-Cola, which came out with "Share a Coke" campaign in the U.S. in 2014 with an aim to reach millennials.
"Share A Coke" created a personalized brand experience for customers with individual names of the most popular first names printed on Coke bottles. The campaign resulted in a 2% increase in soft drink sales — after a decade of steady decline — spiking Coke consumption from 1.7 to 1.9 billion servings per day.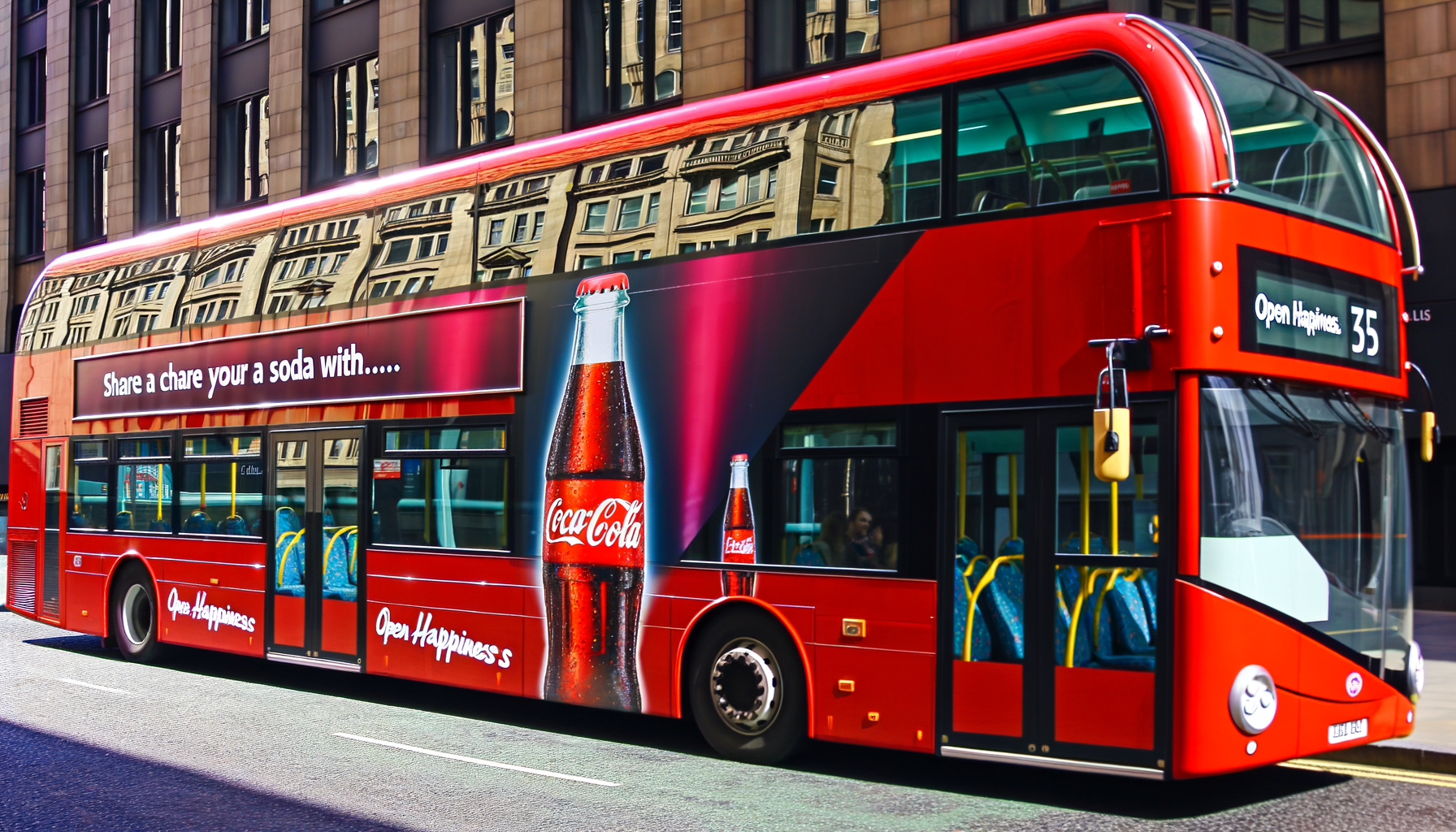 Learn More: How AI Helps Add Personalization to Your Email Campaigns
5) Video
Check out these stats on video marketing from Forbes:
According to YouTube, mobile video consumption grows by 100% every year.
Video is projected to claim more than 80% of all web traffic by 2019.
Adding a video to marketing emails can boost click-through rates by 200-300%.
90% of customers report that product videos help them make purchasing decisions.
64% of customers are more likely to buy a product online after watching a video about it.
These numbers show the importance of incorporating video into your digital marketing strategy in 2018.
And don't just think YouTube. To witness higher engagement with your video marketing, you can make a video post or start a live broadcast on Facebook. Sprout Social's video engagement is shown below: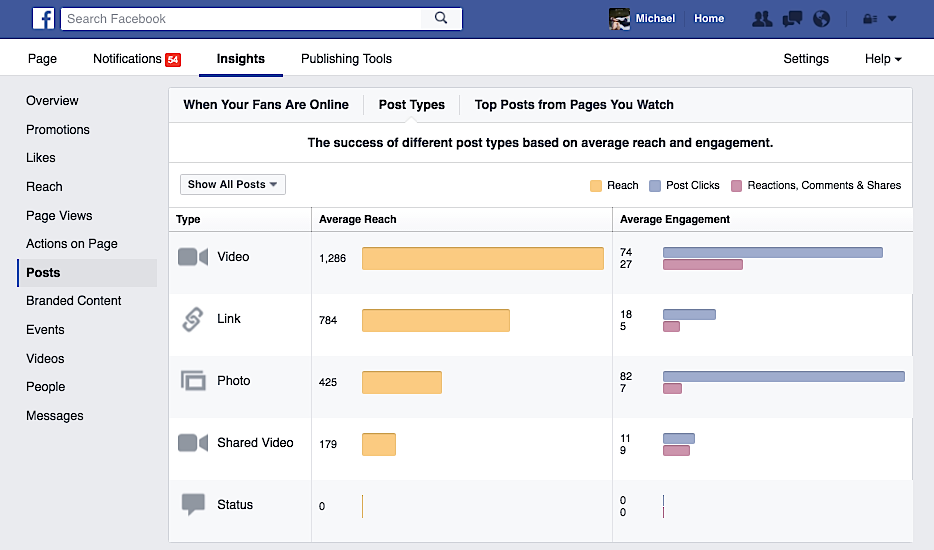 Providing informative content through visually-rich video allows you to convey your message effectively to a large number of people. As per Forrester, one minute of video is equal to 1.8 million words.
Live video is gaining popularity, with a large number of businesses using it for interviews, product demos and "behind the scenes" glimpses of events, life in the office, how products are made, etc. Live videos are a great way for companies to unveil the faces behind their brand, which viewers embrace and love to see, as this instills trust in your audience and humanizes your brand.
According to Livestream, 80% of people would rather watch live video from a brand than read a blog, and 82% prefer live video over social posts.
With social media platforms like Facebook and Instagram launching their own live streaming video features, it has become simpler for businesses to include live videos in their digital marketing strategy.
Learn More: The Ultimate Guide to Video Marketing
6) Influencer Marketing
As Raghav Haran puts it, "Influencer marketing is a type of word-of-mouth marketing that focuses on using key leaders to drive your brand's message to the larger market…. Rather than marketing directly to a large group of consumers, you instead pay influencers to get out the word for you."
Using influencers is a very effective marketing tool that works to attract customers. Influencers can be anyone from celebrities and Instagram or YouTube stars to well-known bloggers and journalists who help spread the word about your business or product through their social channels.
These people interact and engage with their large network of followers and consumers on social media, talking about a particular brand that they love and use to an audience with whom trust has already been established. Because this is not an ad or coming from the company, influencers are able to build up a brand's positive image in the minds of people, thereby helping attract more customers.
Because two out of three people say that "they trust consumer opinions posted online," influencer marketing delivers 11X ROI over all other forms of digital media!
An example of influencer marketing the Swedish watch company Daniel Wellington, which joined up with influencers on Instagram to promote its watches with a caption that included a discount code for 15% off. Artist David Ambarzumjan's post on Instagram promoting the watch is shown below:
Learn More: How to Grow Your Business with Influencer Marketing
7) Social Messaging Apps
Think social messaging apps are just for sending emojis to your friends?
Consider these numbers: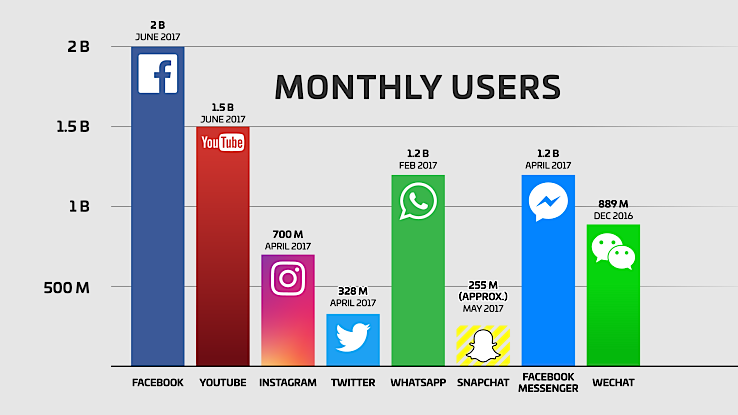 These statistics show the growing popularity of social messaging apps, giving the opportunity for businesses to direct their efforts towards these apps for expanding their market. Since people are spending more of their time in various messaging apps, it makes sense to market your company's services where your potential customers are hanging out.
Social messaging apps can be very useful in sending messages to customers directly, as they allow personalization and add value to the users' experience. With social apps becoming more popular, 46% of people now prefer to communicate with a business via messaging apps rather than email, and 49.4% prefer messaging over phone calls with a business.
8) Visual Search
Visual search is a new type of search engine and can take the user experience to a totally new level. With visual search, users can upload an image to conduct a search and get more specific results.
Not surprisingly, Pinterest has jumped on the visual search bandwagon – they've raised $150 million in venture funding at a $12.3 billion valuation to focus their efforts on visual search. They came out with Lens, a new visual search tool that allows users to snap a photo of an item to find out where to buy it online, search for similar products, or view pinboards of related items.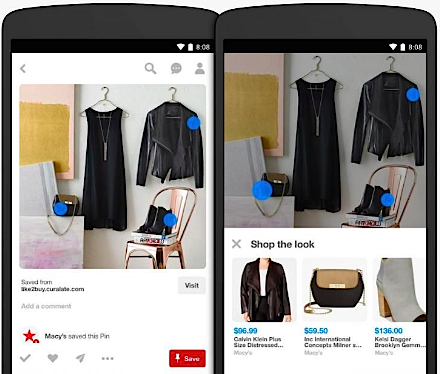 And Pinterest is not the only one with visual search.
Google Lens is a visual search engine by Google, which recognizes objects, landmarks and other things visually through a camera app (currently only available on Pixel phones).
If you take a photo of a:
Business card: You can save the phone number or address to a contact.
Book: You can get reviews and other details about it.
Landmark or building: You can get more details about it.
Painting in a museum: You can get details about it.
Microsoft also has its own version, called Bing Visual Search that allow users to easily search for a particular element within an image. After doing an image search, you then click on one of the results and a "search" icon appears, letting you select a particular area of interest in the picture. This visual search tool will not only find matching images, but also display product pages for that item.
And CamFind is a visual search mobile app, which enables users to search for anything from their mobile phones simply by snapping a picture and this app will tell you what it is. Instead of typing queries into a search engine, you can directly search through images to find similar images, price comparisons, local shopping results, etc. You can also take a picture of a movie poster and CamFind will show you movie information, trailers, showtimes, and local theaters.
Marketers can get the edge on competitors by jumping on the visual search trend in 2018 to draw customers and serve them the perfect product.
9) Micro-Moments
Consumers in the U.S. spend an average of 4.7 hours each day on their smartphones, checking social media at least 17 times a day. This is changing the way brands must work to capture buyers' attention.
Micro-Moments is a "new consumer behavior," as termed by Google, that delivers your marketing message clearly and concisely in a way that is of interest to the consumers – all within a span of seconds (otherwise, they lose their attention and are onto the next article!).
Micro-Moments also provides the right information to the customers when they need it. People generally make instant decisions on what to eat, which restaurant to choose, what to purchase, or where to go. New moments that every marketer should know about are: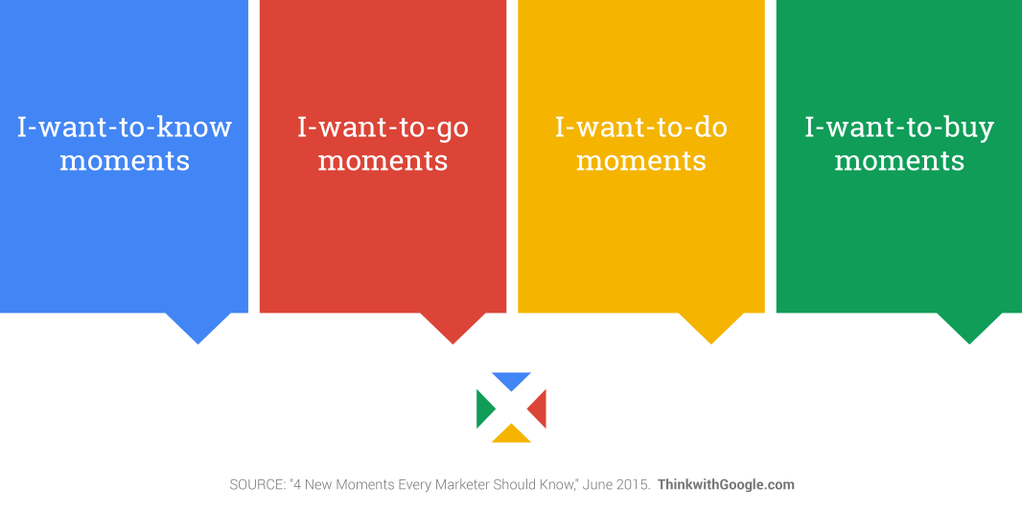 It will be vital for businesses to anticipate and address micro-moments in 2018 and offer targeted advertising to the buyers based on user-generated activities.
10) Voice Search
In today's digital era, it is possible to answer almost all questions through search engines. While people can get comprehensive information easily, they don't always have the patience to read through several paragraphs to fetch information. Voice search plays an important role in providing all the relevant information through audio content. Artificial Intelligence is getting smarter and the number of errors made by voice assistants like Alexa, Siri and Google has reduced, too.
Many brands have included voice search in their digital marketing strategies to deliver value-based content effectively to their customers. Domino's Pizza uses voice search technology as a way to increase its sales, thus allowing customers to order pizzas through Alexa.
The increasing use of voice search has made it important for companies to rethink their digital marketing strategies in 2018.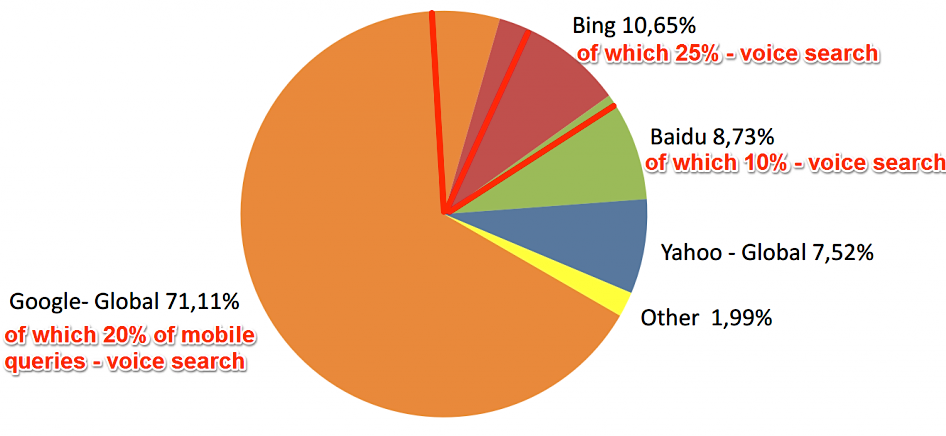 11) Social Media Stories
With the growing popularity of social media "stories," it is important for marketers to consider this format in their digital marketing strategy. Savvy marketers can make use of live video, one of the most profitable social roll-outs to date, to promote engagement and brand awareness. Once again, it is crucial to tailor your marketing strategy to the people, not force the people to engage with your business on your terms.
First Snapchat came out with the concept of "My Story," then Instagram and Facebook stories were introduced, and now YouTube has unveiled their own story format, "Reels."  In November 2017, Instagram Stories hit 300 million daily active users.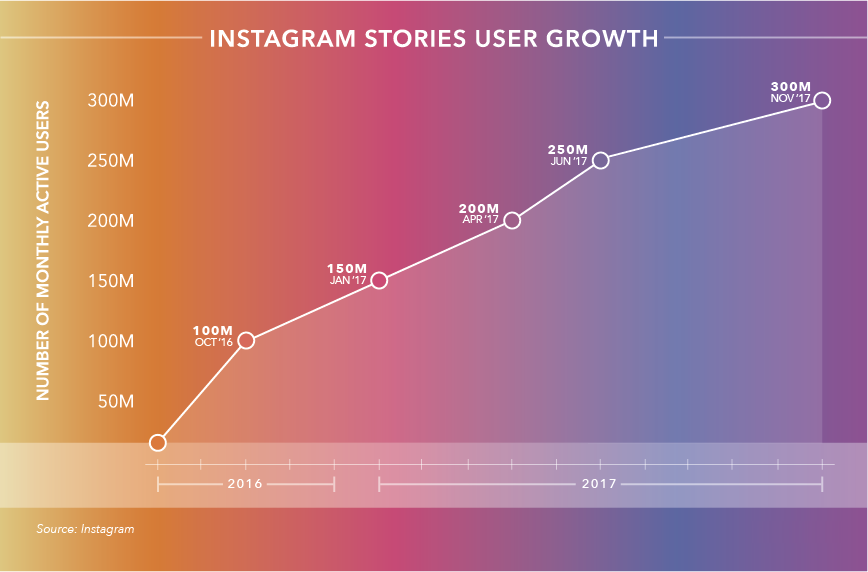 Since stories disappear after a set period of time, this is a great opportunity for marketers to make good use of FOMO (fear of missing out). With short attention spans, users like to view content and visuals whose time expires, so brands are putting their efforts in the Stories feature and generate more exciting but transient content.
You can feature your employees in the Stories, show the story behind the making of a product, ask for reviews about your products and services, and give a glimpse of behind-the-scenes photos and videos of your company. Use this list of creative Instagram Stories marketing campaigns as inspiration for your own.
Learn More: Instagram Stories: How Brands Can Benefit from this New Feature
Conclusion
This year looks promising for digital marketers. It provides tremendous new opportunities for brands to engage and interact with its target market in a whole new way. Customer experience has become the most important factor for digital transformation, and 2018 will be more about personalized engagement.
Whether you are incorporating visual search in your strategy or adopting artificial intelligence, you will be able to create engaging content, reach a larger and better-targeted audience, acquire more leads and increase conversions.