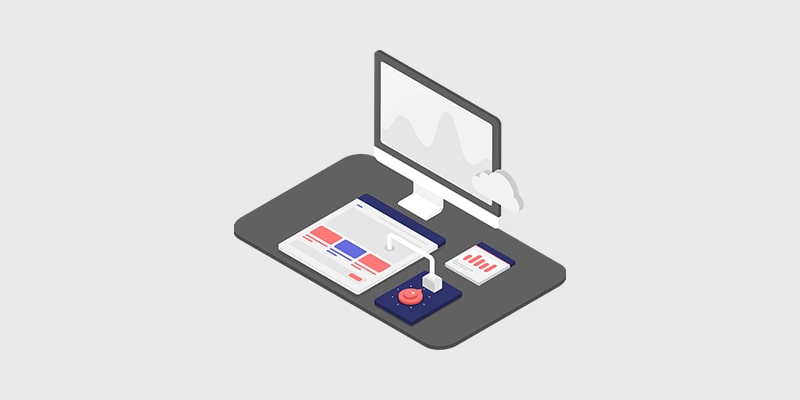 A
re you looking for the best WordPress plugins to start a blog? Plugins let you add great features and functionality to your blog, without having to write any code.
There are hundreds of thousands of free and premium WordPress plugins out there. It can be overwhelming to find the best plugins among all of those choices! And when you're just starting a blog, you might not even know what plugins to look for.
At the start, you'll need a few essential plugins to launch your WordPress blog, create a contact form, start growing your blog traffic, and more.
Below you'll find some of the best WordPress plugins that you can install to make your blog instantly better. It's not the biggest list in the world, but we've only selected the very best.
MonsterInsights is the best Google Analytics plugin for WordPress blogs. You can use this plugin to connect your blog with Google Analytics in one click. It allows you to monitor your blog traffic and other important stats within your WordPress dashboard.
Why You Need It: Smart bloggers use analytics to understand their audience, get better blog post ideas, and make more money from their blogs. With actionable analytics, you can see what's working and make data-driven decisions to grow your blog.
WPForms is the most beginner friendly WordPress contact form plugin. It allows you to connect with your visitors by creating a simple contact form, survey form, conversational form, and other forms.
Why You Need It: As your blog grows, people are going to want to get in touch with you to talk about guest posting, display ads, partnerships, and other exciting opportunities. The last thing you want to do is share your email address on your blog, though, because your inbox will be filled with spam.
WPForms will help you quickly create a customized contact form that protects you from spammers. The free version will allow you to easily create a secure contact form, and there's also a pro version with tons of templates and advanced features to help you grow your blog.
OptinMonster is the best lead generation and conversion optimization plugin. It allows you to create beautiful optin forms to convert your abandoning blog visitors into subscribers.
Why You Need It: Did you know that on average, 70% of the people who visit your website will forget about it and never come back? That means that all the time, money, and effort you spent on getting that traffic is going to waste.
That's why it's so important to get those visitors to subscribe to your email list. And OptinMonster makes that easy with its beautiful popups, floating bars, and other campaigns.
SeedProd is the best WordPress coming soon page and maintenance mode plugin. When you're creating your blog, you can use this plugin to display a coming soon page to visitors, so they know when you'll start posting articles.
Why You Need It: Many bloggers say their biggest regret when they first started was not building an email list right away. So why not start before you even launch?
A great coming soon page will get people excited about your blog and help you start building a targeted list of email subscribers.
Sucuri is the best WordPress security plugin. It protects your blog from malware threats, DDoS, and any type of attacks. We use it daily on our websites and blogs to avoid being hacked.
Why You Need It: You might think that a new blogger wouldn't be a target for hackers, but actually security is something every blogger needs to take care of. That's because hackers target all kinds of websites in order to install malicious software to distribute to all your visitors. There are even scams to steal your site access and lock it up until you pay a ransom to get it back!
To avoid any of that hassle, it's super important to use a reputable security plugin like Sucuri. That's why we use it on all our sites.
UpdraftPlus is a popular WordPress backup plugin. Before you take any major action on your blog like changing a theme, updating a plugin, or update WordPress core, it is recommended to create a complete backup. If anything goes wrong, you can restore the backup using UpdraftPlus right away.
Why You Need It: No matter how reliable your WordPress hosting is or how careful you are, there's always a chance something can go wrong. If the worst happens and you get hacked or your site goes down, you want to be prepared. Updraft makes it easy to instantly restore your site, just in case.
WP Rocket is the best WordPress caching plugin. You can use this plugin to boost the page load speed of your blog. It also comes with Imagify which is an advanced image optimization service.
Why You Need It: Did you know that according to WPBeginner, a 1 second delay in your WordPress website loading time can lead to 7% loss in conversions, 11% fewer page views, and 16% decrease in customer satisfaction? Plus, having a slow website can hurt your search engine rankings so you lose out on traffic.
That's why it's so important to make sure your website loads quickly. If it doesn't, you're missing out on a ton of traffic, subscribers, and sales.
Yoast SEO is one of the best WordPress plugins for SEO. You can use this plugin to optimize your blog for search engines by adding meta title, URL, and meta description for each article separately.
Why You Need It: Starting a blog can be easy but building an audience takes time and resources. You'll need to drive readers towards your blog and for that, you'll need to use a plugin like Yoast SEO. This plugin attracts visitors from Google, Bing, and social media websites to boost your readership.
It helps you in writing content with proper keywords that ranks in the search engines. Yoast SEO also shows multiple readability scores and suggests improvements for your articles.
Beaver Builder is the best WordPress drag and drop page builder plugin. It allows you to create page templates and custom landing pages easily. Using the point and click tools, you can customize anything on your WordPress blog.
Why You Need It: If you're not a developer, it can be really hard to customize the layout of your pages. You're kind of stuck with your theme's layout. So if you want to build neat landing pages or other customized layouts, Beaver Builder makes that easy to do without having to learn how to code.
MemberPress is the best WordPress membership plugin. It allows you to restrict visitors' access to specific pages, posts, and custom post types. It comes handy in managing your content perfectly. Also, when your blog grows, you can use this plugin to restrict access for guest authors.
Why You Need It: Do you want to turn your blog audience into an active community with forums? Maybe you're looking for a way to monetize your blog with premium content for subscribers only?
MemberPress is the easiest way to turn your blog into a membership site, with all the powerful features you need to grow your membership and make more money online.
WP Mail SMTP is a free WordPress email SMTP plugin. It allows you to send emails to your subscribers easily. You can integrate it with the email subscription and marketing services to promote your blog.
Why You Need It: Have you ever had issues with WordPress not sending emails when someone fills out your contact form, or if you try to reset your password? That's because, by default, WordPress isn't set up for reliable email deliverability.
Luckily, you can easily fix that with WP Mail SMTP. And if you don't want to deal with the technical details of setting it up, you can get the premium version, WP Mail SMTP Pro, which includes white glove setup and amazing customer support.
Envira Gallery is an excellent WordPress image gallery plugin. It is beginner-friendly and easy to use. It allows you to create image galleries and photo albums on your WordPress blog instantly.
Why You Need It: Do you want to share a lot of images on your blog? If you're running a photography blog or other image-heavy site, all those photos can make your site load very slowly.
To boost your site speed and also display your images in a more beautiful way, there's no better plugin than Envira Gallery.
If you want to make money online by selling products on your WordPress blog, then WooCommerce is the perfect plugin. You can use this plugin to create a highly customizable eCommerce store. It comes with free and paid extensions to boost the functionality of your blog.
Why You Need It: Want to make money blogging? Opening your own online store is a great way to do it. You can sell any products you want, including digital products like ebooks. You can also integrate WooCommerce with other plugins to set up a drop shipping store with WordPress.
TrustPulse is the best WordPress social proof plugin. It showcases real-time activity of the blog to your new visitors. You can also redirect users to landing pages from the TrustPulse social proof notifications.
Why You Need It: Did you know that 60% of consumers said they made a purchase after experiencing Fear Of Missing Out (FOMO)? Adding social proof notifications has been shown to increase conversions by up to 15%.
That means that adding TrustPulse to your site can instantly boost your email signups or sales – and you can get started for free.
RafflePress is the best WordPress plugin for giveaways. It allows you to set up viral giveaways on your blog to increase traffic, get social media followers, and build your email list.
Why You Need It: Running a viral giveaway on your blog is a powerful tactic to boost your traffic and grow your email list. But managing the logistics of a giveaway contest can be a huge challenge.
Enter RafflePress. It's a user-friendly plugin that asks your visitors to earn entries by following your social pages like Facebook, Twitter, Instagram, etc.
Best of all, there's a 100% free version of RafflePress on WordPress.org!
Grammarly is a simple browser extension that works great with a WordPress blog. It allows you to improve your content by avoiding small grammatical and spelling mistakes that you could miss unintentionally while writing blog posts.
Why You Need It: As a blogger, you wear a lot of hats – designer, writer, editor, proofreader, publisher, and more! It's tough to catch every little spelling and grammar mistake when it all depends on you alone.
That's why it's smart to use a tool like Grammarly to double check your work. Leaving those mistakes on your blog can give an unprofessional impression to your readers and hurt your brand.
Affiliate Royale is the best WordPress affiliate marketing plugin. It allows you to add affiliate links in your articles, so you can earn commission by recommending third-party products and services on your WordPress blog.
Why You Need It: If you want to make money from your blog, getting started with affiliate marketing is an easy way to do it. But to effectively manage and track your links, you'll definitely need a plugin like Affiliate Royale.
CSS Hero is an amazing WordPress plugin to customize your blog theme. It gives you the control to style your layout with point and click interface. You don't need to edit any code, yet you can customize each element on your WordPress blog.
Why You Need It: If you don't know any code, it can be hard to customize the design details of your site. What if you found a WordPress theme you love, but just want to change the colors or fonts to make it your own?
CSS Hero makes that easy with just a few clicks – no need to learn any code.
Shared Counts is a free WordPress plugin to add social network buttons to your blog. It allows your users to share articles on social media easily. This plugin helps in increasing traffic and engagement on your WordPress blog.
Why You Need It: Social media is one of the best ways to build your blog traffic and keep people coming back for more. If you want to go viral and grow your audience, you'll need a plugin like Shared Counts to encourage your visitors to share your blog posts on social media.
AdSanity is the best WordPress ad management plugin. It allows you to display and manage ads on your blog professionally. You can extend the functionality using their basic add-ons.
Why You Need It: Putting ads on your blog is a really easy way to start making money from your content, but using a network like Google Adsense doesn't give you much control. With AdSanity you can take control into your own hands and make more money with ads.
Pretty Links is a popular URL shortener and link cloaking plugin for WordPress blogs. It allows you to shorten and customize URLs for your blog links. You can share these links on emails and social media.
Why You Need It: Have you ever tried to share a really long link on social media, in an email, or on printed material like a business card? It doesn't look good, and it doesn't make it easy for your visitors.
With Pretty Links, you can easily create short links that are more memorable and professional.
We hope this article helped you find the best WordPress plugins for blogs. You may also want to check out our guide on how to install a WordPress plugin.
Also check out AliveBetter's Speed Optimization Guide (2019)
Join To Our Newsletter
You are welcome