Sometimes it's when you're running the fastest that you need to slow down and ask some critical customer-related questions
It's a good time to ask a few questions.
If you're like most digital marketers, you're pretty busy planning and executing campaigns, and maybe even running some A/B tests. But sometimes it's when you're running the fastest that you need to slow down and ask some critical customer-related questions.
In this post, I share three questions you should be asking in 2019 to ensure that you're fully connecting with your prospects and customers, and even anticipating their needs and issues before they arise. By doing so you can prevent more of them from heading to a competitor.
Question 1: How can my messaging better connect with my customers?
Think about it from the perspective of when you're the customer. Early in your journey of interacting with a brand, you're hoping that they will:
Communicate with a consistent 'voice' and messaging.
Remember your previous interactions with them.
Care about delivering value before you've made a purchase.
Then, if and when you decide to buy something from them, you'll want the brand to prove that they value you as a customer. You'll also want them to promptly, courteously and completely address any issues you may experience.
Let's start with how to present a consistent 'voice' to your customers.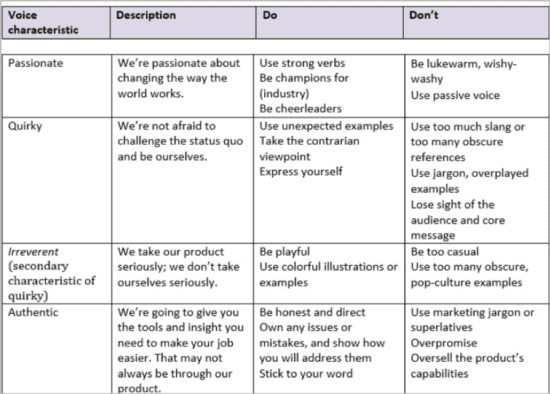 Use consistent messaging and voice
Start by meeting with the key stakeholders in your organization to agree on the 'one brand face' you want to present to the world (in your value proposition, product or service descriptions, copy and tone). After you get these fleshed out, run them by a few people outside of your organization to get some objective feedback. Then make any necessary updates based on this feedback.
Since an increasing number of prospective customers want to understand why you're in business in the first place, you should then come up with your brand origin story and purpose statement. If what you come up with evokes a strong emotional response, you're on the right track. Then write these things down. If you'll also be producing one or more brand videos, write scripts for these as well.
Next, craft a 'brand voice and personality' document. The Content Marketing Institute shares how to do this in five steps. This will clarify your brand purpose, voice and messaging guidelines for your copywriting and creative teams.
Finally, have your brand owner or a customer experience analyst audit your customer communications from time to time to ensure you're not sending out any 'off brand' messages.
Improve your customer memory
Building a memory of each customer isn't as hard as you may think. Start with the basics, like:
Remembering previous website and landing page visitors by cookie-ing their sessions, and tracking all interactions that happen both within and across sessions.
Capturing a 'customer index' (usually an email address or mobile phone number) as soon as possible. The easiest way to do this is through chat dialogs and your lead generation pages.
Using third-party tools to append data such as postal codes, social media handles, hobbies, etc., to each customer.
Segmenting your prospects and customers based on the demographic and psychographic data you're able to associate with each of them.
Remember to ask permission to continue the conversation. During chat dialogs, for example, ask the visitor if it's okay to send a follow-up note including details about products or services discussed, other relevant content, and/or suggest next steps.
Tie all visitor interactions to these customer indexes, then feed all of these data into your prospect database and CRM. Over time, you'll collect enough data to serve as the 'seed data' for your predictive analytics.
This brings me to the second and third questions you should ask, which are close cousins.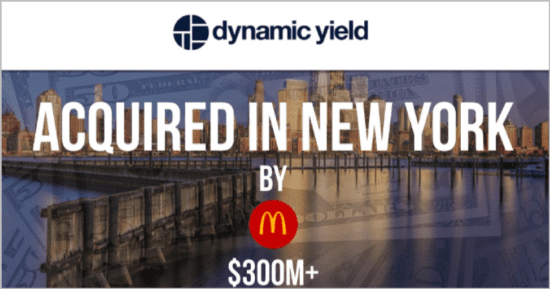 Question 2: How can I best personalize my customer experience?
McDonald's just spent USD $300 Million to buy Dynamic Yield, an Israel-based company that specializes in predictive analytics. Dynamic Yield offers solutions for data management, recommendations, behavioral messaging and personalization, among other things. But the foundation of all these tools is the customer data they use — how they find correlations between various customer actions, over time, so that they can predict future intents and behaviors.
Let's say, for example, that you drive through your local McDonald's on a cold day, and on your last six visits, you ordered a Quarter Pounder with cheese and with no onions and pickles. The McDonald's ordering system 'brain' could:
Scan your license plate and recognize you as a regular customer
Say, 'Welcome back to McDonald's! Want to start with your usual order?' (and tailor the rest of the conversation accordingly)
Suggest a couple of hot beverages (which happen to have higher profit margins than food items) to warm you up. These beverages would be tailored to your taste preferences.
Automatically apply a 10% loyalty discount to your order.
Pretty cool, huh? And personalized, and anticipatory, and efficient (and speed is obviously something most fast food customers highly value).
So, if you haven't already done so, think of the use cases for both your prospects and existing customers. And think of the aspects of their experience you can personalize based on the data you gather from them over time. This data can quickly grow 'big' over time, giving you valuable insights into who they are now, and what they'll want tomorrow.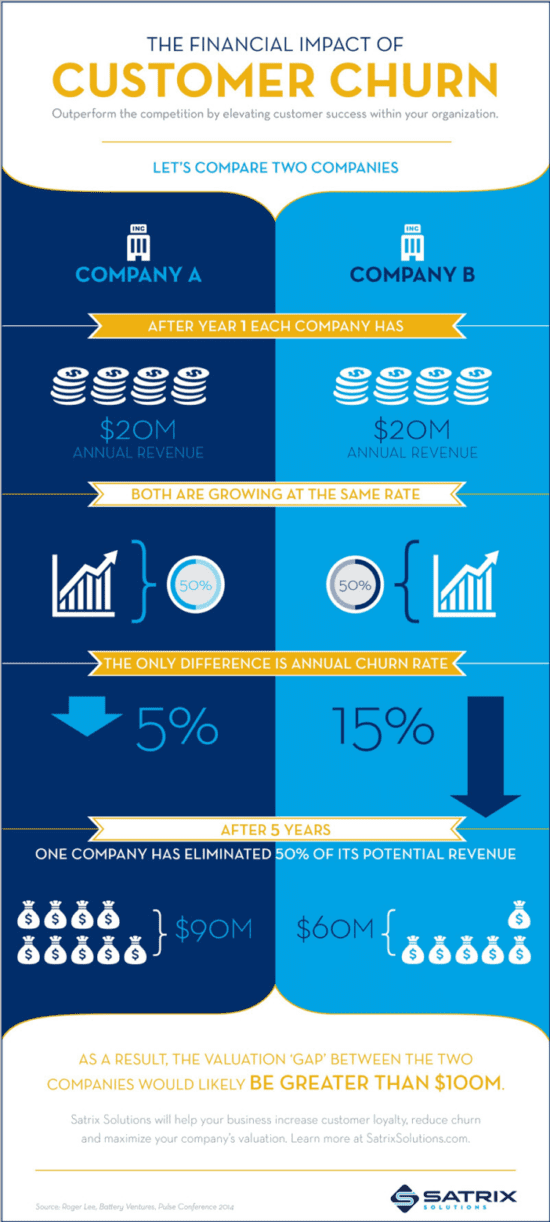 Question 3: How can I use predictive analytics to reduce my customer churn?
In case you haven't heard the term 'churn,' here's the definition: customer churn is the percentage of your existing customers who leave you over a given time period, whether it's every month, quarter or year.
Consider research done by Frederick Reichheld of Bain & Company, the inventor of the Net Promoter Score. He found that increasing customer retention rates by just 5% increased profits by 25% to 95%. That's some pretty high revenue leverage. Clearly, if you can find a way to anticipate customer bailouts before they happen, you'll be way ahead of the game.
So, how can you discover customer churn symptoms earlier, and more reliably? By using the latest AI-based sentiment analysis and machine learning algorithms.
Predictions include sentiment analysis
Wilson Raj, Global Customer Intelligence Director for analytics company SAS, says "customers tweeting, blogging and liking things on Facebook simultaneously accumulate an 'influence score.' These 'digital traces,' in turn, can be harnessed to get a full view of that customer."
What these sentiment analysis tools are really trying to do is discover 'souring sentiment' so that brands can address it before it progresses and ultimately 'rots' the customer-brand relationship. The latest generation of analysis tools are very adept at doing just this.
The best thing about these sentiment-measuring apps: since they measure sentiment automatically using text mining and natural language processing (NLP) algorithms, they're transparent to the customer. So the results they generate are based on 'raw' feelings, not rationalized responses.
This recent Smart Insights post mentions several other benefits of sentiment analysis in the social media realm.
Predictions use customer data and machine learning
We humans — at least some of us — like to strategize and think about the future. We're able to do this because a) our long-term memories have accumulated enough information and experiences, and b) we have learned from these experiences what worked well, and what didn't. These experiences equate to the 'big data' and 'machine learning' in predictive models.
In order to predict each of your customer's likelihood to churn, your model needs to collect data both before and after a person becomes a customer. You need to collect and track:
Website interaction data
Email interaction data
Chat contact data
Call contact data
Social media channel data
Customer Relationship Management (CRM) contact data
Whatever other data you have and feel may be relevant
It stands to reason that the more types of data you collect, over a longer time, the more accurate your 'likelihood to churn' predictions will be.
Don't have enough data to calculate this on an individual level? No worries. You can start with aggregate predictions based on similar prospect and customer segments ('look alike customers'), which you can get from your customer segmentation models.
Dr. Eric Siegel, in this Harvard Business Review article, shares some common pitfalls to avoid when planning your team's predictive analytics efforts.
Start asking key customer questions now
Sometimes asking the right questions is more important than thinking you have all the answers. May be all of your customers are 100% satisfied, giving you super-high Net Promoter Scores and social media buzz. But if not, it's a good time to take a step back and ask yourself — and your marketing and leadership teams — how you can use personalization, predictive analytics or more clear and consistent messaging to better connect with your prospects and customers.
By asking the right questions, and coming up with the answers (and corresponding customer experience updates) as a team, you'll be more likely to reduce costly customer churn, while also boosting your your revenues and customer loyalty.