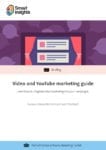 4 ways to use videos to dominate the competition
Videos are the second most lucrative form of content, leaving behind blogs, webinars, infographics and case studies. This year, to dominate your competition, use videos to increase conversions, attract a new audience, create brand recall, explain a product service and for customer support
Videos have taken the marketing world by storm. By 2021, video traffic will be responsible for 81% of all consumer internet traffic, reports Cisco.
Think about where you go when you want entertainment or information about a product? I bet, one of your go-to-solutions is YouTube.
Not only are people seeking more videos to consumer information, but they also remember them more. Around 80% of customers can recall an advertisement they watched last month, according to Vidyard, which analyzed 250,000 videos from 600 businesses.
Why is this important? Because videos allow people to remember your brand as best as possible. When they are ready to make a purchase, they'll remember you and know where to find you.
Videos give your audience a better brand recall of your business. They also convert better than blog posts, webinars, infographics and case studies because they generate the second highest number of leads.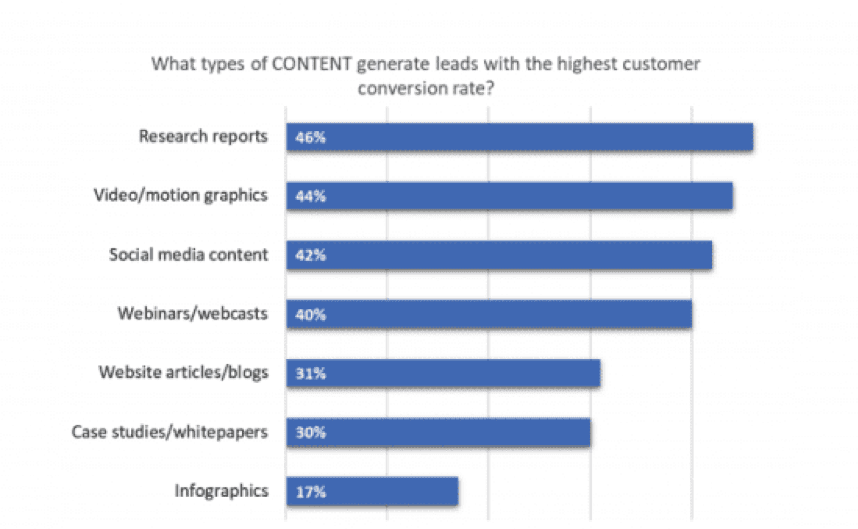 Videos spread the brand message, drive more traffic, leads and sales, thereby dominating the competition. Fortunately, any brand can do this, here's how.
Increase conversion with product videos
Website visitors are 64% to 85% more likely to convert after watching a product video, reports Insivia. Simultaneously, this type of video is helpful to four out of five viewers.
Car parts retailer Advance Auto Parts included instructional and how-to-videos on their Facebook page and website. The result was staggering. Visitors watching the video stayed twice as long on the website as those who didn't watch the video. Furthermore, sharing the tutorials on Facebook increased the retailer's research.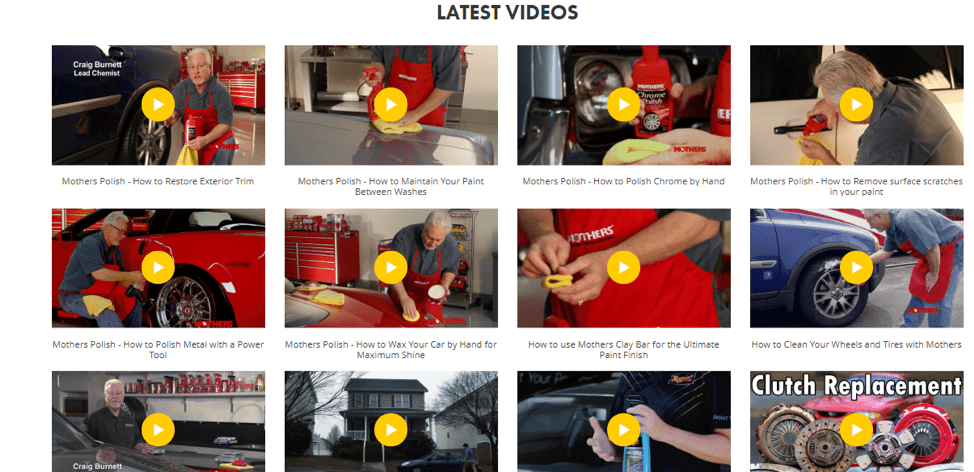 Merely adding a product video on your website, YouTube channel or social media won't increase conversions. You still need to seek to improve the overall shopping and browsing experience. There are ways that videos can help you do this, such as:
Nearly 50% of online shoppers complain that their product doesn't look the same when it arrives. Create product videos from multiple angles, zoom in to show the best features and film the product in use to show it as accurately as possible.
33% of people prefer to learn about a product by watching a video. Create quick and engaging product videos. These can also involve customers or brand ambassadors.
69% of people say product demos assist them in deciding whether to make a purchase or not. Highlight the features and benefits of the product in a clean manner. Place the video on the page where the product is being sold, with the "buy now (CTA)" button clearly visible.
How-to videos to sell more
Have you ever learned to use a product after watching a how-to-video? The answer is probably yes. In fact, almost a third of customers claim to have purchased a product just after viewing a tutorial or how-to video.
Often, a prospect not knowing how to use your product is the primary reason they shy away from buying it. Chances are when they first land on your website, they don't know how to use it, which means they don't have a need for the product. All the more reason to tell them how the product is used and how can it help them.
Adding images isn't going to do justice to the product. Instead, how-to videos are a great way to show the stepwise working of complicated products. They help customers visualize detail-oriented products and their use in normal life.
As four times as many customers would rather watch a video about a product than read product descriptions or other information about it, videos could be a big part of your conversion rate optimization strategy.
Social media scheduling tool Hootsuite regularly uploads how-to-videos of various features on YouTube to show the customer what they're missing out on when they don't use their tool.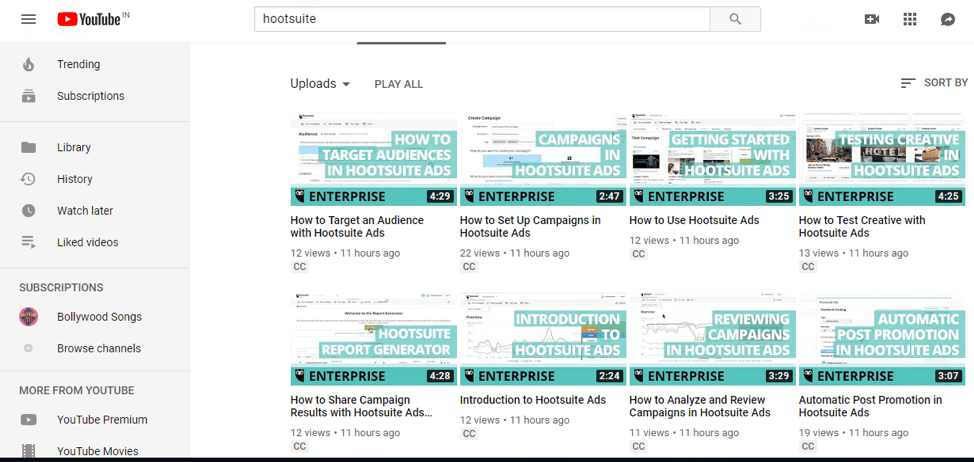 These videos are in-depth, have step-wise tutorials and show how you can use Hootsuite to the fullest.
The two main benefits afforded by how-to clips are:
They show the user how to complete a task, thereby providing value.
They show the user the best way to solve a pain point by using your product.
The how-to style clips aren't promotional or spammy. By being helpful, they promote your product in a subtle way.
On top of this, videos appear in 52% of keyword searches on Google and 82% on YouTube, showing the benefit to SEO. This is why you need to optimize your video with keywords for search purposes once you embed them on your post or landing page. Write detailed descriptions of your video and add transcripts of your voiceover to make them accessible and aid search.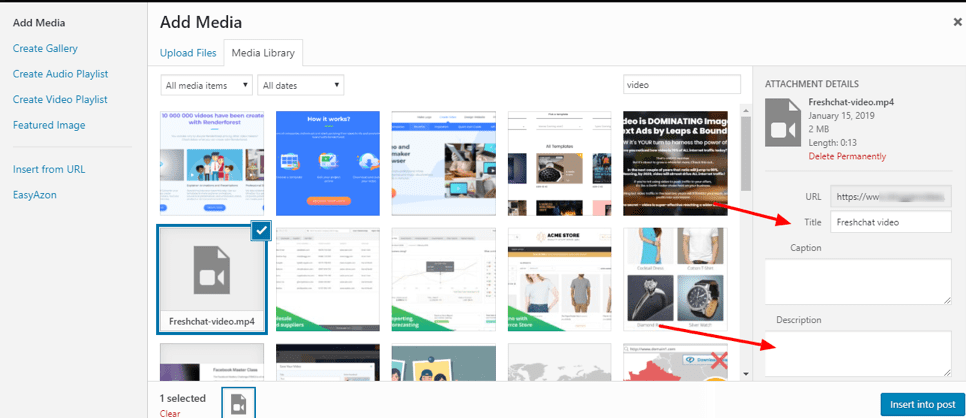 Video testimonials to build trust
According to BrightLocal, 88% of consumers trust online reviews and personal referrals, with 72% believing that positive reviews and appraisals give them more confidence in a business.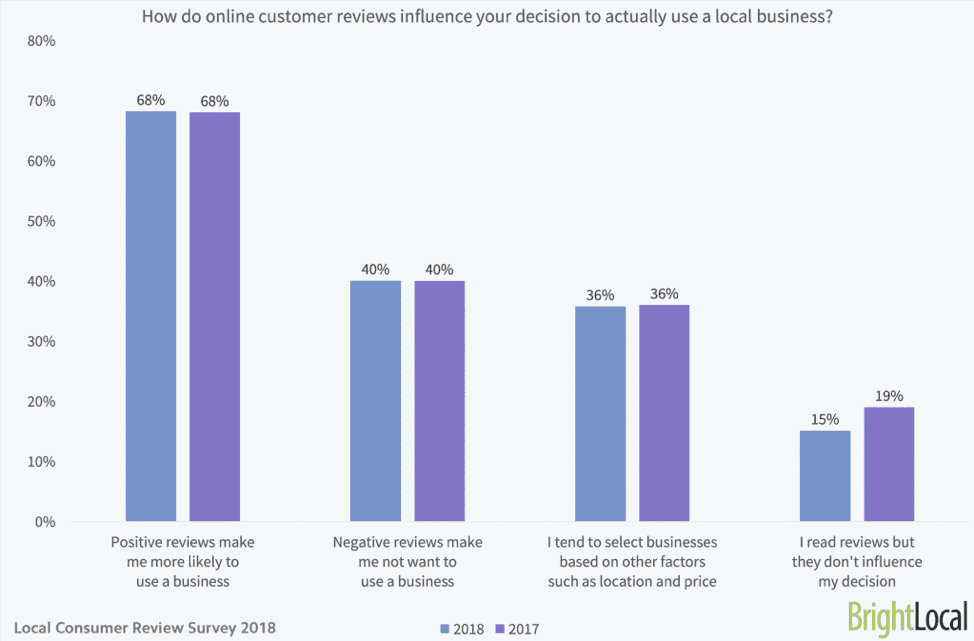 Social proof is one of the safest ways to build good relationships with potential customers and show that your brand is trustworthy. This is why having satisfied customers sharing their positive experiences in the video is an unbeaten strategy.
Authenticity is key here. Ask your customers to record a video about their experience with your product or brand. If they are local to your company, invite them to your shop or office so you can film them. Ask them to describe their experiences and the problem that your product or service has solved in a bid to show others how worthwhile the purchase will be.
Alternately, you can add social proof throughout the video. For example, you can film a case study where you increased the client's traffic by 40%. Along with a detailed how-to video with the steps that you took to achieve the results. You can ask the client to share their experience of working with you to add to your findings.
Evernote used real customers to show how a specific target audience could use the product. It was successful in building trust and credibility by using social proof of the target demographic among users who search and browse for their product.
The people in the video demonstrate how students can benefit from Evernote. They go a step further and offer a discount, making it one of the smartest testimonial videos I've seen.
When we see other people successfully using a tool, we would want to use it. This is how social proof drives conversions.
Videos for customer support
Videos can not only be used in increasing website conversion, but they can also be used to reduce the number of customer service calls your business receives. You can replace the text for FAQs with videos fixing helping to fix customers' pain points.
Zoho's support page elaborated all common questions in terms of videos.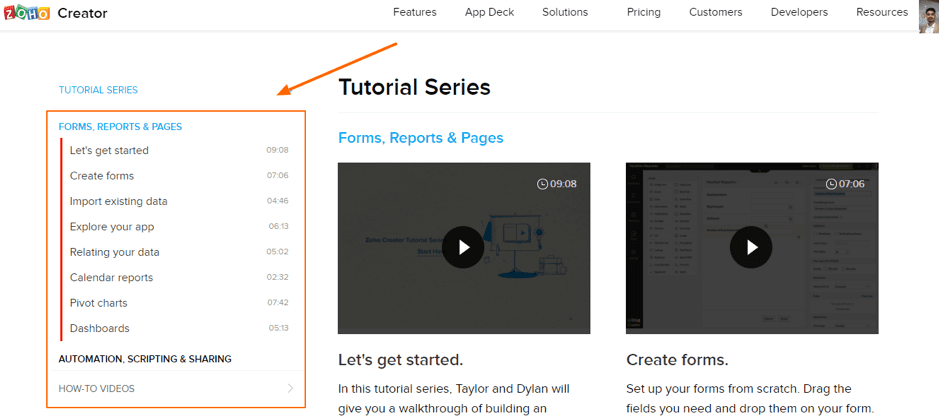 These videos can be as long or as short as necessary. You can upload the videos to your FAQ page and send the links to all who call, e-mail or ask for help. Be fair, helpful and honest in these videos and your customers will appreciate you.
3 Actionable tips to lift up website conversion
The human brain processes video content 60,000 times faster than text. There are three actionable steps you can take to use videos to increase brand recall, leads, traffic and ultimately sales.
1. Insert a lead generation form in the first 10 to 20 seconds of the video
You might not think that you can insert a lead generation form in a video, but this isn't the case. In fact, as video is such an interesting content type, it could help you build your mailable contact list.
Wistia offers a feature called "turnstile" that lets you insert an option or lead generation form anywhere on the video. You can ask your users to submit their emails to get future content from your business and to enable access to the rest of the video.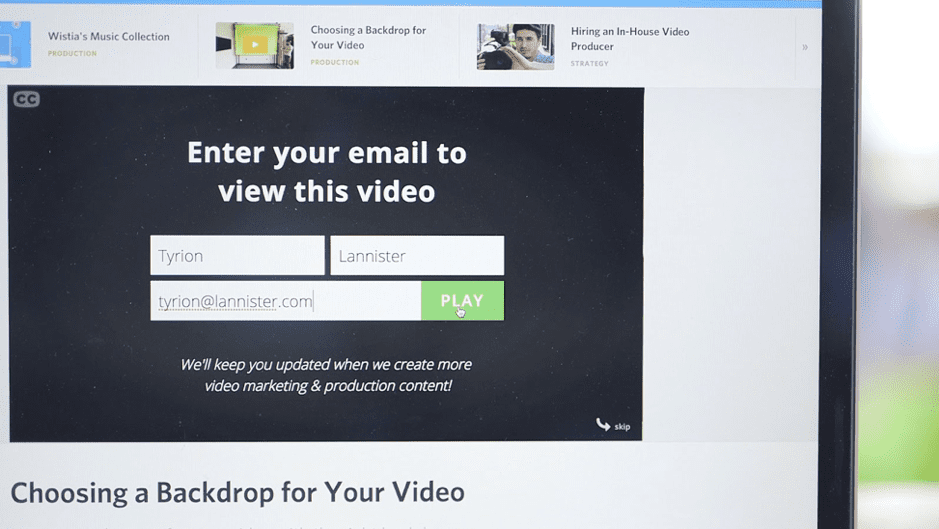 Wistia analyzed over 15,000 videos with turnstiles and found that opt-in forms in the top 10 to 20% of the video had the highest conversion rates, with an approximate range of 38 to 43%!
2. Custom thumbnail with a smiling face works best
A smiling face is an international symbol of openness and friendliness. A smile increases the attractiveness of a subject, thereby positively impacting sales.
Wispond carried out an A/B split test for five weeks to discover that people with a smiling face increased conversions by as much as 10.7%.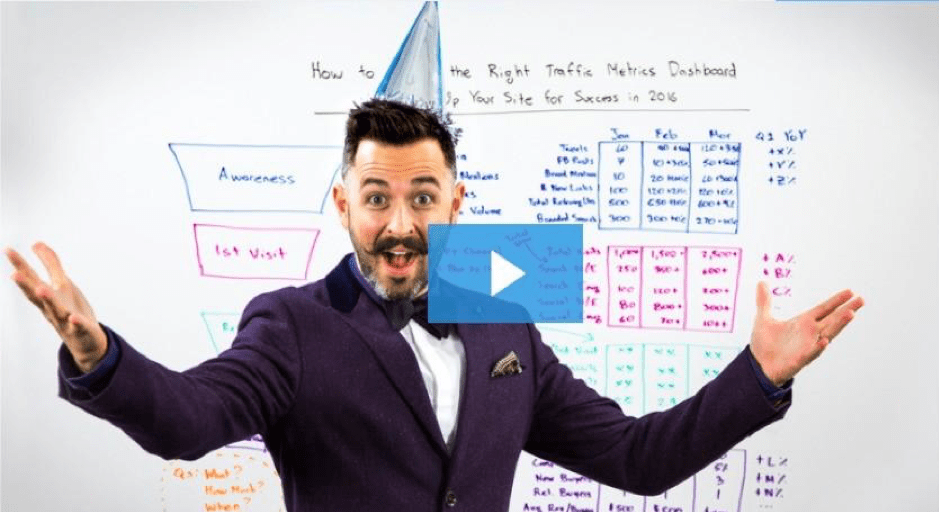 Which ad would you click from these two options?

Moral of the story: use a thumbnail of a smiling person to increase the video playback time and conversion by making your content and brand look more approachable.
3. The shorter, the better
A video must be as concise as possible to achieve the highest levels of engagement.
Take a look at the one-minute video below. Initially, people were involved, even re-watching the parts of the video (in red). Over time when the video got lengthy, viewers left, resulting in a much smaller audience at the end than there was during the first half of the video.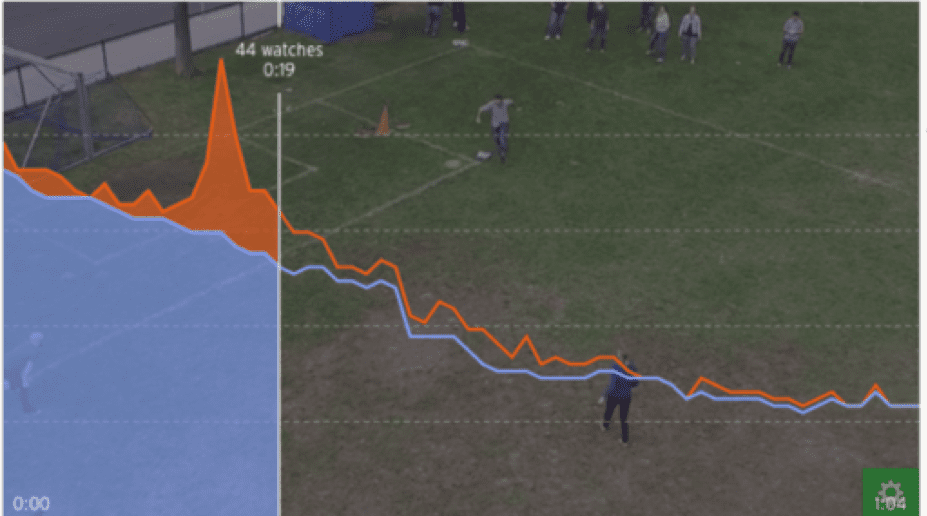 Wistia analyzed 564,710 videos to determine the audience engagement rate in different time directions. It found that the longer a video is, the less engaged the audience became. This shows that creating shorter, more informative videos will help hold people's attention, even if you end up with a series of videos on the same topic.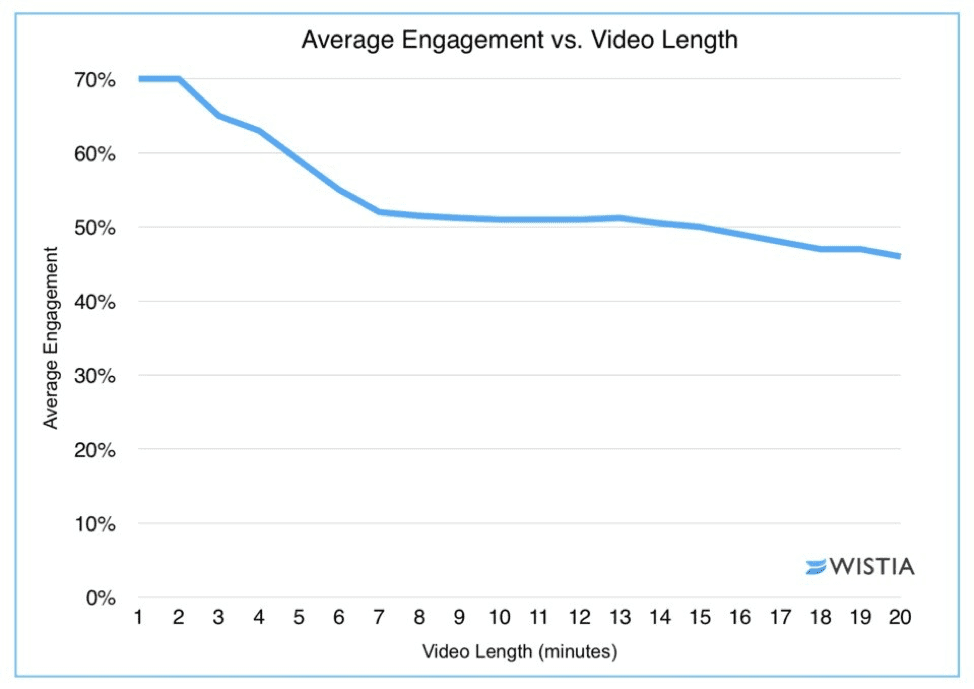 Conclusion
Videos are dominating everything. From having marketers' attention to being the preferred means of consuming content by consumers and dominating the search. To achieve more conversions and sales, focus on the strengths of your business and find ways to explore them in videos in order to better attract potential customers.