Reaching readers on multiple channels while still optimizing for online advertising is difficult
No matter what size you are, all publishers face significant challenges today. Reaching readers on multiple channels while still optimizing for online advertising is difficult. As your business scales up, these challenges get increasingly more complicated – and technical.
The UK publisher DailyFeed.co.uk recently faced this challenge as it attempted to scale its audience, engage readers and better manage its online advertising. Companies looking to grow can learn from the specific tactics DailyFeed used to scale its content offering to over 500 million page views in the past six months. In addition, it achieved scale in terms of readership, site engagement and usability for the workforce.
Most of the hurdles DailyFeed faced are common among all growing publishers. You also most likely face challenges with:
Need for a scalable content management system to allow the site to build out content from a technical perspective.
Lack of centralized, technical control of online advertising formats.
Engaging readers through innovative, user-friendly content formats that are scalable and sustainably monetized.
Scaling the traffic peaks and massive bandwidth consumption of the network while growing a server infrastructure.
To help solve these challenges, DailyFeed employed our team at DevriX. We approached the challenge from both a user and reader's perspective. Here are the top five things we did to help grow DailyFeed's traffic and support its objectives. As you aim to build out your own solutions to these problems, make sure you keep in mind scalability, a long term view of the content formats and how these solutions will be implemented into your infrastructure.
Building website infrastructure to scale
With a growing volume of visitors, DailyFeed's previous hosting provider was failing to provide the necessary support. Slowdowns and downtime were affecting campaign success, leading to lost revenue and poor brand awareness. DailyFeed now runs on a WordPress platform and a new hosting provider that keeps the database lightweight and optimizes site performance and uptime.
As your site grows, the solutions and servers you started on may not support thousands or millions of visitors. In addition, the costs of these less optimal hosting solutions will be significant. Look to adopt a content management solution and a network infrastructure that can support your bandwidth needs.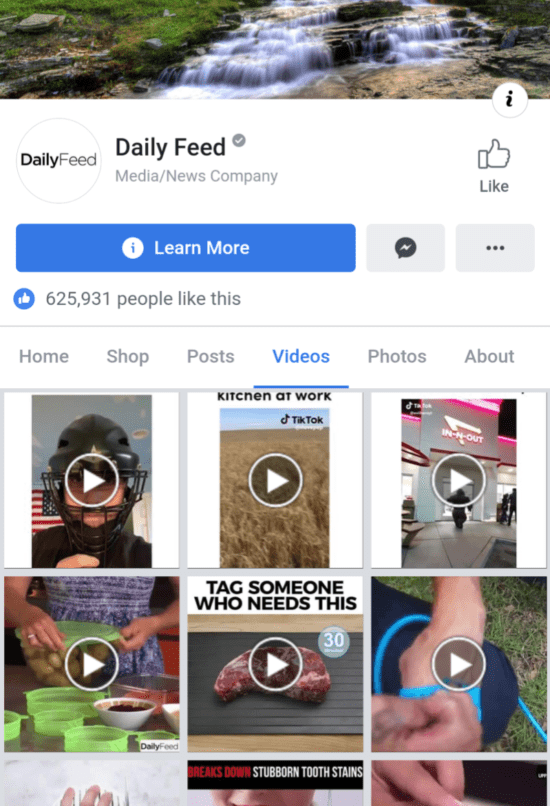 Supporting additional content formats
There are over a hundred different content delivery and marketing channels that marketers need to manage today. The ability to create different content formats to optimize for each audience and still maintain profitability from an advertising revenue standpoint can be difficult. Putting the right systems and technology in place to allow the efficient creation of additional content formats, the simple management of content across all channels and the most optimized reader experience is crucial.
For DailyFeed, we built effective layouts for its different content sources, including layouts for Taboola, Snapchat, Facebook and other incoming sources to engage traffic from their various sources while converting them into valuable readers. The WordPress platform also optimized for the reader's device to provide the best experience possible.
Integrating advertising management framework
With your readers engaging with you on multiple platforms over a number of viewing sessions, it is becoming impossible to manage advertising in the traditional way – especially as you scale up to millions of visits. Using automation to fulfill digital advertising needs through programmatic advertising is necessary to maximize opportunities at scale. That is why eMarketer predicts by 2020, 86.3% of digital display ad dollars will transact programmatically.
Programmatic advertising allows for the seamless loading of ads and automatic header bidding to present the ad with the highest bid. This increases advertising revenue without decreasing performance or presenting impersonal or static advertisements.
DailyFeed now supports its digital advertising with a complete ad management framework. A personalized, lightweight and powerful solution is absolutely necessary to support programmatic bidding, Snapchat, quizzes, sticky ad units, video ad units and native ads from different third-party platforms at scale.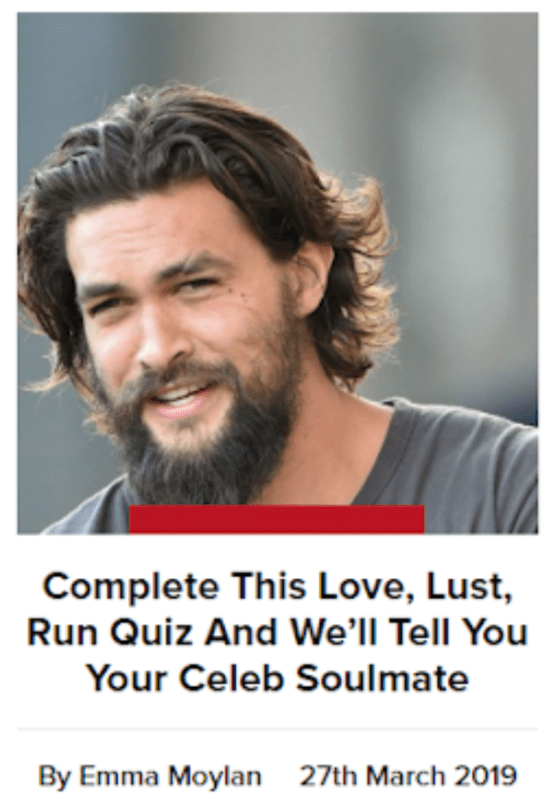 Using gamification to increase community engagement
Another important goal for publishers looking to grow their audience and increase revenue is increasing the engagement and time on page of their existing audience. In fact, 81% of marketers are concerned with creating content that builds loyalty with an existing audience.
We helped DailyFeed to achieve this increase in community engagement through a power quiz engine. This tool allows the creation of engaging content that promotes interactivity, introduces gamification and increases the number of page views for visitor sessions.
Supporting simple quizzes on the DailyFeed site keeps visitors engaged by encouraging them to answer more questions and complete more stages of the journey. By gamifying these quizzes, visitors stay longer, come back more often and invite friends to participate.
Ongoing performance and stability improvements
While the above strategies are a great step towards improving your ability to grow and scale, the most important thing you can do is to continue to make performance and stability improvements.
As your platform continues to expand and scale feature-wise, it becomes more important to stay on top of things from a technical perspective. Offloading certain layers and coding to keep your database lightweight and efficient is crucial to keeping the user experience pleasant and quick.
DailyFeed started by integrating a WordPress framework and moving to more efficient hosting service. With solutions in place to support growth, it could then attempt new strategies such as programmatic advertising and gamification. It now plans to continue to work with DevriX to develop out further content formats and longer-term content and monetization projects.
Final thoughts
As you add any competitive features that attempt to grow revenue or traffic, it is crucial to maintain the infrastructure and systems necessary to scale to meet high traffic peaks and provide a strong user experience.
Whether your site has 500 million or only a few thousand, it is always the right time to re-evaluate how your current systems will allow you to scale. While you may be achieving growth with your current solutions and strategies, will you be able to sustain those new visitors?
Don't let downtime and performance issues cause your growth to stagnate. Plan for how your business will scale and put those solutions into place before you need them.