Learn how to shift your automated email marketing into hyper-drive by pre-defining 5 key segments based on fine-grained customer information and behavioral data
Email marketing has long been a cornerstone of any successful eCommerce operation, and, in much the same way, where email campaign segmentation and hyper-personalization were once considered optional, that is no longer the case. Together, they have redefined the rules for building automations, dramatically increasing the relevancy of automated campaigns to online shoppers. With this in mind, you would do well to include both types of activities in your email marketing playbook, lest you lose out on customers and leave money on the table.   
Segmentation and Hyper-Personalization – Undeniable Benefits, Hard to Master
To drive home the point, consider the following: DMA (Data & Marketing Association) study found that segmented emails can generate up to 58% of all email revenues, while personalized emails can result in 6 times higher transaction rates, when compared to non-personalized emails.
However, despite this categoric evidence, segmentation and personalization remain an enigma to many email marketers, who find them the most difficult email marketing tactics to implement. Statistics show that 42% of email marketers still struggle with segmenting their mailing lists, while 35% have a hard time with message personalization.
Now, imagine if you could leapfrog the issues faced by many of your peers, and combine the power of these two proven email marketing devices to hit your eCommerce business's sales targets. For instance, what if you could use hyper-personalization to better segment your mailing list? Well, dream no more. You can easily capture the benefits of segmentation and hyper-personalization by using a top-quality email marketing platform and by establishing 5 strategic segments right at the start:
Pre-built hyper-personalization segments to turbo-charge your email campaigns
If personalization is the practice of using customer information to give your emails a personal touch, you may think of hyper-personalization as personalization 2.0. With hyper-personalization, you go beyond the basics of a customer's name, location, demographics and transaction history, and make use of more refined customer information and their online behavioral data. By employing such details, you can enhance your emails with increased relevancy, better targeting, and, of course, heightened personalization.
One of the best ways to leverage this in-depth customer data is to use it to construct pre-built segments, where the data is used to formulate criteria for segmenting your customers into more precise groups, that you can engage with hyper-personalized marketing.
Here are five such pre-defined segments that you can readily create in your email marketing system, which I consider must-haves for eCommerce businesses:
Segment 1: Leads
In short, gathering additional buyer information and using it in email automations to help convert hesitant subscribers into customers.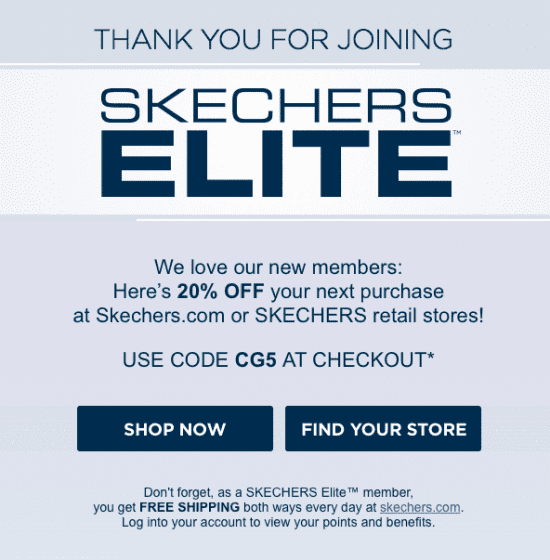 You are probably well aware of the fact that many of your email subscribers take time to convert, and some never become paying customers at all. With that said, seeing that they have already shown enough interest to take the time to subscribe, it makes sense to exert a little extra effort to get to know them better, allowing you to nurture them down the sales funnel.
Welcome Email:

First, be sure to keep new registrants engaged by setting up an active trigger that will automatically send them a welcome email immediately after they sign-up. Remember, email subscribers are most engaged within the first 48 hours. 

Your welcome email can include promo codes for discounts or free shipping, to incentivize newcomers to make their first purchase. Don't forget to use catchy, personalized subject lines to increase opening rates and to establish a personal connection in the body of your mail.
Using surveys to gather additional information

: You can also send new subscribers survey emails designed to gather more personal information. For instance, offer these subscribers a discount, as impetus to provide their birthdays, special interests, and the types of rewards they would like to receive. Use this information to send them more personalized emails in the future.
Segment 2: First-time or recent customers
In short, cash in on the higher profitability of repeat sales by dynamically segmenting first-time or recent customers and providing them with a more fitting customer journey.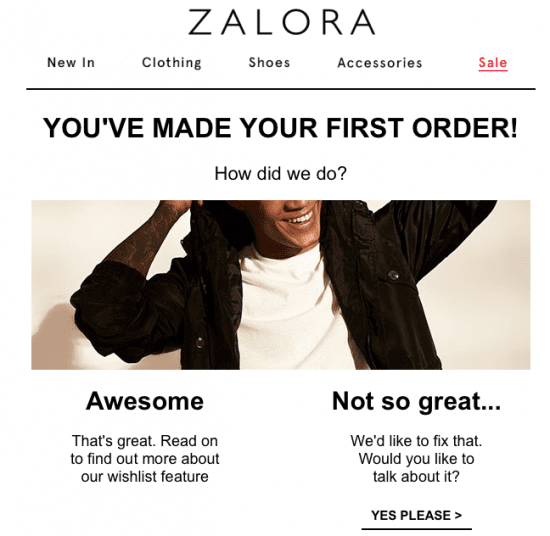 Aside from the fact that retaining customers is cheaper than acquiring new ones, a 5% increase in retention rates can grow profits by 25% to as much as 95%. So, it is highly recommended to keep in touch with your first-time customers, gently reminding them of your offerings.
You can take advantage of this opportunity to establish a long-term relationship with new customers by using dynamic segmentation. Dynamic segmentation allows you to use real-time data to automatically segment customers that meet some pre-determined criteria.
For example, automatically add a subscriber who makes a purchase on your eCommerce site to a first-time customer mailing list. You can then set-up your automation to send these first-time customers a 'thank you' note, followed by a sequence of emails specifically tailored to encourage repeat purchases.
Segment 3: Lapsed Customers
In short, use specialized re-engagement emails based on specific client data points to bring lapsed clients back into your circle of customers.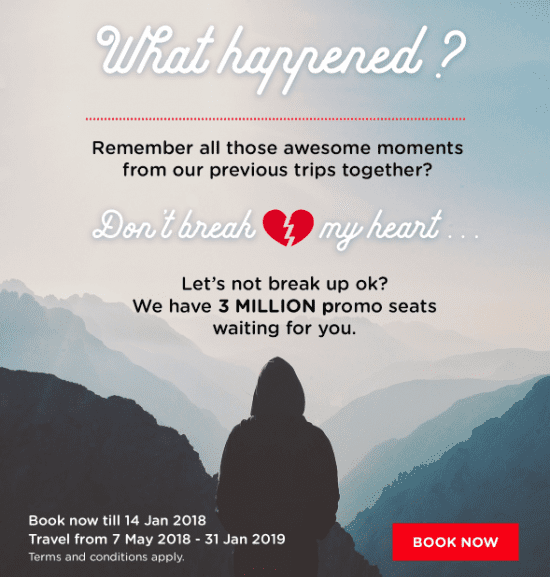 Some customers can be hard to please. One day, they might show interest in your products, even make a purchase, and the next day, they could turn cold. Instead of getting discouraged when this happens, view it as an opportunity to reignite your relationship with these frosty customers, perhaps making a tighter connection than before.
Once you have segmented lapsed customers, you can draw them back into your sales funnel by way of re-engagement emails.  Based on what you already know about them, including any hyper-personalization data you have on file, you can:
Let them how much they are missed and send them targeted offers they will find valuable.

Entice them with exclusive promotions, or tell them of your new arrivals or best-sellers to make them feel special.

Help them find their way back with a discount or a freebie on items they used frequently in the past.
Think of it as if you are giving them a brand-new reason to buy. If all else fails, try giving bigger discounts that are hard to refuse.
Segment 4: Loyal Customers
In short, for those customers who are enamored with your products and service, offer them more, for instance through cross and up-selling.
Fact: loyal customers are more likely to buy other products from you. This is evidenced in a study by Bain & Company, that found that almost 70% of Gap Online customers would consider buying furniture from the Gap, while, 63% of online grocery shoppers would buy toiletries and OTC drugs from their online grocers.
A pre-built segment for loyal customers will, therefore, simplify your upselling and cross-selling efforts. Use your avid fans' purchase histories to send them relevant recommendations that could prompt them to place additional orders.
Having a loyal customer segment also provides a fantastic opportunity for you to turn your enthusiasts into brand advocates. Offer them exclusive deals, special discounts or even "cash-back" for each referral they point to your business. If they seem particularly promising, make them feel extra special with, for instance, first dibs on your soon-to-be-launched collections.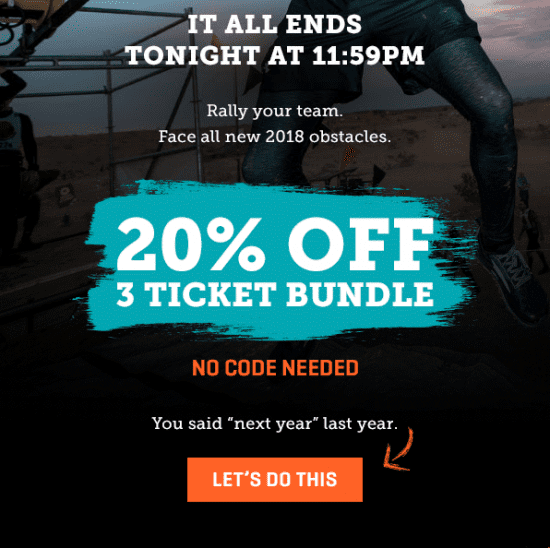 Segment 5: Customers who abandoned their shopping carts
In short, lure potential customers back depending on where and when they decided to leave your site and cart.
Regretfully, it happens – people abandon their carts midway, sometimes, just before checkout. Actually, it's the norm. In the second quarter of 2017, 77.3% of online retail orders were abandoned worldwide. Another study (see chart below) showed that high extra costs beyond the price of the product itself (e.g. shipping) caused 60% of shopping cart abandons. Whatever the statistic or reason, proper segmentation of those who forsake your cart can be a saving grace.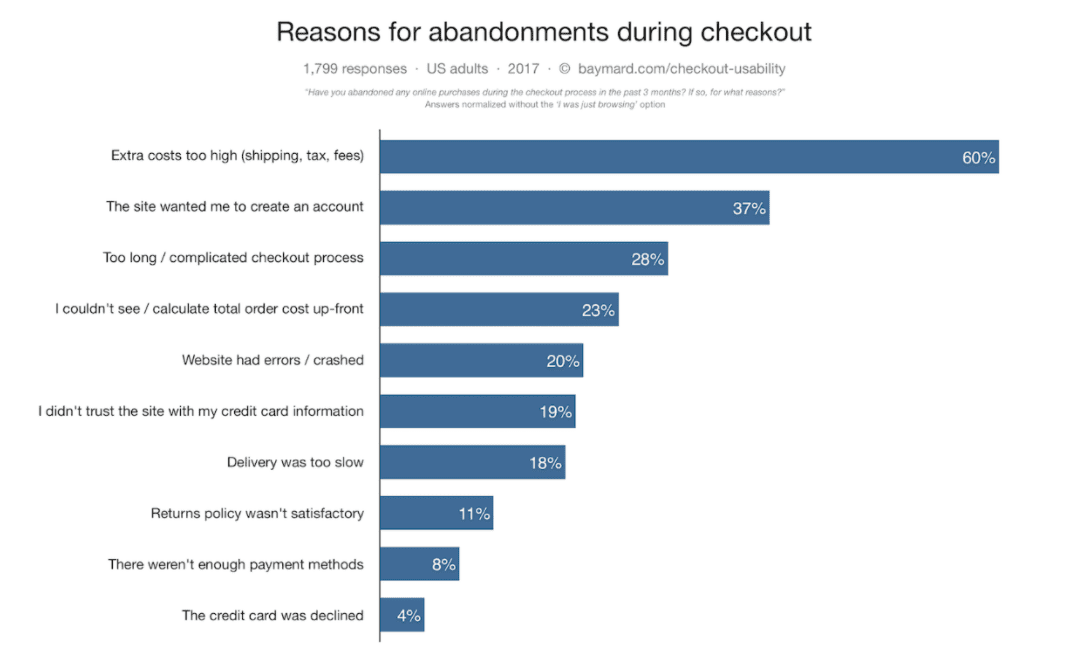 Source: Baymard Institute
Segmenting such (non) customers based on where they were in the buyer journey is crucial to sending them targeted emails to try and get them interested again, especially as customers who abandoned their shopping carts are already at the bottom stage of the sales funnel.
Implementing on-site behavioral triggers lets you send cart abandonment emails offering hard-to-resist discounts right away. You can also utilize these triggers to group abandoning customers into mailing lists in order to send them follow-up emails containing the items they intended to buy on a regular basis.
Conclusion
Competition in the eCommerce industry is fierce.  As such, any strategic edge you can get in attracting new customers and binding them to you as loyal patrons, is worth the effort.
Pre-built segments and hyper-personalization offer such an edge, letting you use real-time customer data, above and beyond basic demographics, to increase the relevancy and personal feel of your emails, or, put otherwise, to hyper-personalize the way you interact with your customers.
Join To Our Newsletter
You are welcome