Anything that affects the performance of content should be a content creator's business (even if not directly)
Content makes the digital world go around. It helps drive greater traffic to businesses, generate lead growth, and improve conversion rates.
But content that can achieve all that requires great planning and strategizing. En route content creators run into several roadblocks.
By content creator, I mean anyone who creates content. That could be a dedicated team, a freelancer, or a new business owner who does all the digital marketing themselves, of which content creation is a part.
With that in mind, I'm presenting a wide variety of challenges that content creators face. Some are specific to content creation, while others may appear tangential but are still relevant because they impact the performance of content.
Anything that affects the performance of content should be a content creator's business (even if not directly). Bloggers and solopreneurs especially need to adopt this holistic view and expertly handle various parts of content marketing to ensure maximum ROI from their content.
1. Faltering in keyword research
Keywords must be considered the point of origin for content creation, because there is clear information, with no ambiguity at all, about the topics your target audience loves to follow.
Laxity in this regard can result in content that does everything but convert.
By researching the most used keywords in your niche, you gain a better understanding of the audience. Many times, assumptions are laid to rest. Often what we think people want to consume, may not exactly be the case. Those search queries people enter into Google are your guideposts.
But keyword research is not straightforward. You must consider which keywords the business can realistically rank for, the kind of audience you aim to attract and the performance of your competitors in the domain. It will also be an ongoing process since search queries and audience preferences change all the time.
There are tools to help you so that you do not falter. Google Adwords is a life-saver. KeywordTool.io is another helpful, free tool. If you don't mind spending hard-earned dollars on them and depending on the size of your business, there are excellent paid tools as well that provide you with a host of features. These include keyword research tools by Moz and Ahrefs.
Also, often in businesses with separate SEO and content creation teams, there is little contact between the two. Because keyword research is crucial to content creation, it might be worth considering how these two teams can work together, at least when it comes to keyword research.
2. Establishing a schedule for the content
How often is too often? How little is too little?
The answer depends on whether you are a new business or an established one, as well as the resources you have at your disposal.
It's not just people who love fresh content; Google does, too. Blogs/channels that are updated regularly see a steady uptick in the number of followers. This has been seen across platforms so there is a compelling case to be made for frequent posting.
But when it comes to putting a number on it, consider the following:
What can you convincingly manage?
How often can you post without the quality suffering?
How do you plan to generate engagement around the content?
What is your aim with the content? (For example, are you aiming for a certain number of newsletter sign-ups per week? Perhaps you want to gain a few hundred new followers each month?)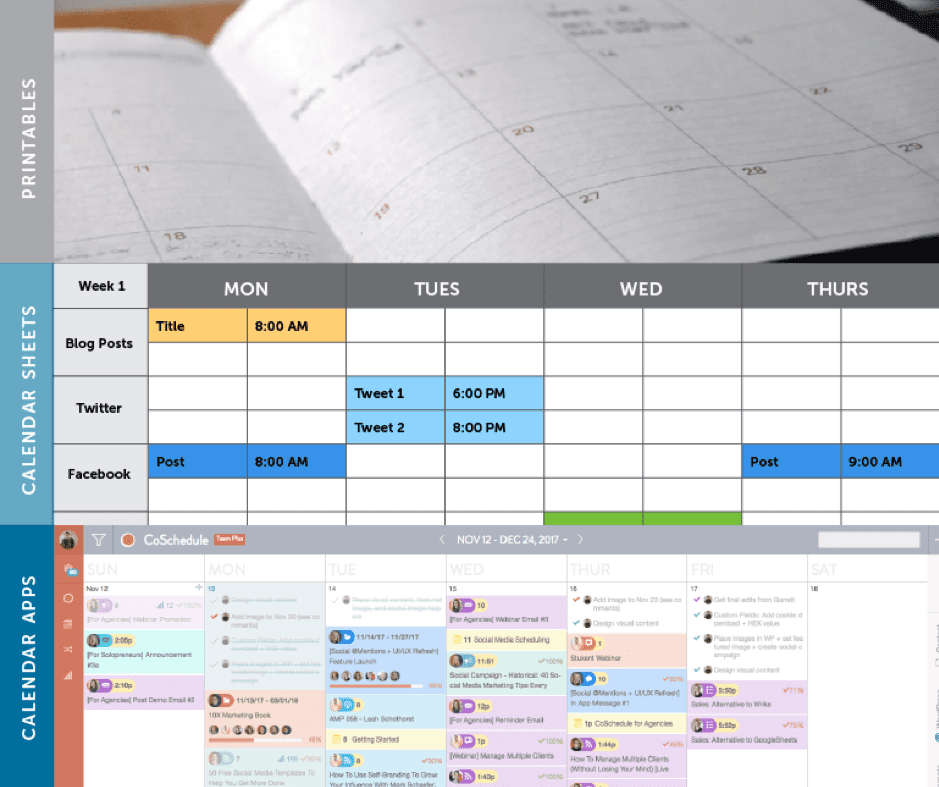 Stick to whatever schedule you choose. There is no harm in starting small (once per week) if you can ensure quality content for your followers and have a plan in place to drive engagement across channels with it. Take a look at some editorial calendar tools to help you with the process.
3. Deciding on what position to take with the content
Few ideas sound novel today. Almost any business you can think of, there's someone somewhere doing something similar. You don't need to be original to succeed, however. What you do need are fresh perspectives.
A lot of content is repetitive, and yet, despite this huge availability of information people continue to struggle with the same questions. New research is always ticking in as well.
To stand out, make content in line with the trends but that takes the conversation around any given topic further. Speak your mind. By that I don't mean that content creators should speak what they personally believe in, but that businesses need to articulate their marketing objectives to their content teams for them to be able to create a voice that helps position the brand. Content creators need clarity and leeway when it comes to making content that sounds assertive and unique.
Once again, we are tying content in with the larger whole, because content does not emerge from a vacuum (and if it does, it will sound vacuous).
4. Branding – cultivating a consistent voice across the Internet
The voice you choose for the brand needs to be consistent across all forms of content and throughout your online presence (you can read that again). That includes blog posts, logos, videos, web copy, as well as social media posts. There ought to be an underlying theme connecting it all, which is what makes a business a brand.
Consistency breeds familiarity. With time followers should come to know what to expect from you, and they should want to flock to your website/channel for the unique content and experience you offer. You will be known for a certain style and will have positioned yourself in this niche, which is a tremendous competitive advantage. Along with the logo, design and messaging, your content will form the brand identity of your business.
For businesses that are struggling with a theme, a platform like Tailor Brands can help you create an assertive and unique brand identity in minutes. Branding elements like an eye-catching logo and a trademark/unique design help position a business and make it memorable in people's minds.
A logo becomes the identity of a business with time. For maximum effect, it ought to permeate your entire online presence and marketing efforts. It must feature on your website, emails, presentations, and social media ads.
Whether you are a freelancer or a small content creator, all businesses (and professionals) must cultivate a distinct and specific brand identity. Branding is easy to do, too. But if you are uncomfortable with it or short on budget, like many other aspects of a business, branding, too, can be outsourced to experienced professionals for a better ROI.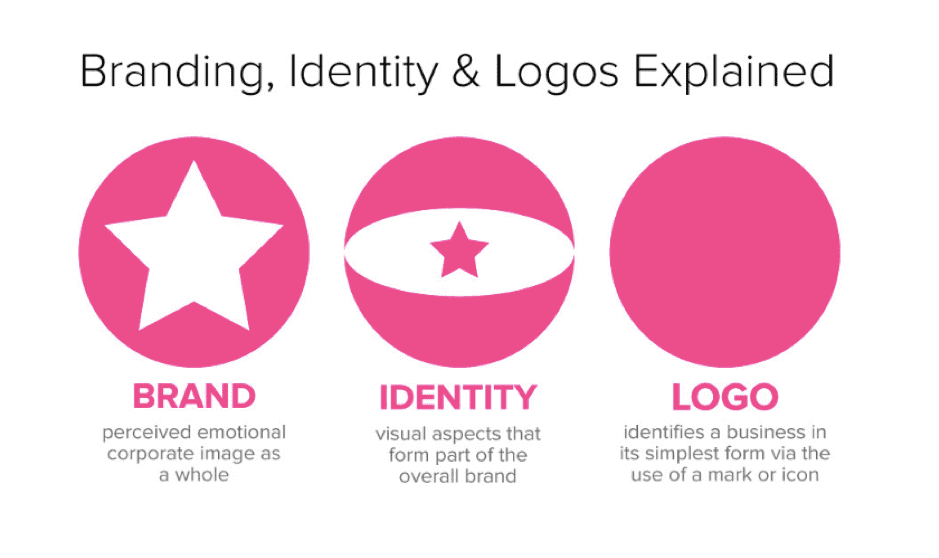 5. Lacking technical knowhow
Content appeals to an audience on multiple levels. Aesthetics are a big part of the user experience, whether on the laptop or mobile. The ease of navigation, the design of the website, the audio-visual elements, as well as the written content – all of these come together to cast a spell on the visitors and keep them hooked.
Content works with design to create magic.
But it's common to struggle with technology. Especially one-person businesses – you do your own SEO, write your own posts, shoot your own videos, and do your own social media marketing. You're wearing many hats! But there's help every step of the way for business owners who many not even know how to create a website.
Larger teams can look at a tool like Duda, a website-builder that is feature-packed, convenient to use, and great for scaling so that your website can grow with your ambitions. With Duda, it's easy to manage a website and build project pipeline, thanks to the platform's collaboration tools. This feature makes it easy to assign roles and permissions to the relevant teams so that the marketing people can focus on SEO settings and analytics, while the content creators can create, manage, and publish posts, and so on. Everyone is free to focus on their own work for smoother overall execution.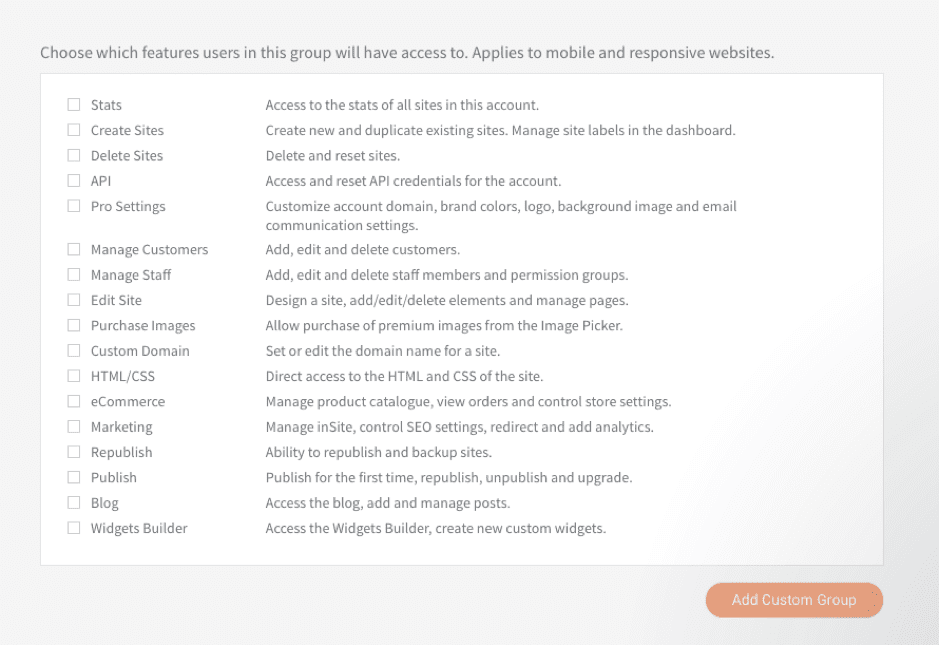 6. Poor marketing with the content
To gain maximum mileage from your content, you need to market it on multiple platforms. Sponsored ads on Instagram, Twitter, or Facebook (or where the bulk of your audience resides) are a great start.
Other options include guest posting for big-name blogs, getting your name in the press, collaborating with influencers in your niche and interacting with potential followers on their favorite haunts. This will also give you fresh content ideas.
Businesses should consider investing in social media tools to help their content creation and marketing teams gain insights into audience preferences. BirdEye, Buffer, Hootsuite, and Zoho Social are some of the popular options, but really this space is rich enough to suit every budget.
It might help if those who write the blog posts are also the ones posting them on social. They know their content best (because they wrote it) and will be able to capture the essence of it. They may also be the best people to engage the followers in conversations around those topics.
Distinct aspects of the content marketing machinery work together to deliver a seamless experience, powered by high-quality content, but made possible by smart keyword choices, incisive writing, and clever social media marketing. Business owners need to understand this.
A content creator's challenges can be amplified or lessened by how other aspects of this machinery are working. Content creators, on their part, also need to educate themselves on SEO, website building/design, and social media marketing. Not only will it enhance the content, but this well-rounded view will also aid in the strengthening of the brand, which is the ultimate goal of content marketing.
Pratik Dholakiya
is the Founder of
The 20 Media
, a content marketing agency specializing in content & data-driven SEO, and
PRmention
, a digital PR agency. He regularly speaks at various conferences about SEO, Content Marketing, Growth Hacking, Entrepreneurship and Digital PR. Pratik has spoken at NextBigWhat's UnPluggd, IIT-Bombay, SMX Israel, SEMrush Meetup, MICA, IIT-Roorkee and other major events across Asia. As a passionate SEO & content marketer, he shares his thoughts and knowledge in publications like Search Engine Land, Search Engine Journal, Entrepreneur Magazine, Fast Company, The Next Web, YourStory and Inc42 to name a few.
Join To Our Newsletter
You are welcome