7 Google shopping ads strategies for ecommerce
How to create a Google Shopping strategy to generate as many leads as possible
If you're a retailer looking to sell as many products as possible, it makes sense to try and create as many leads as possible.
With more and more people shopping online, there's never been a better time to look at options like Google Shopping. Google's Shopping service is an effective way to garner more attention online and hopefully, drive sales.
If you've got a product to sell and you're hoping to reach a wider audience and increase sales rapidly, here are 7 strategies to help you make the most of Google Shopping.
1. Getting your descriptions right
 When you're selling a product, it's essential to get the description right. To do this, it's wise to do some research on the use of keywords and popular search terms and look at what other sellers are doing to attract customers.
Research suggests that branded searches perform in a different way to non-branded searches.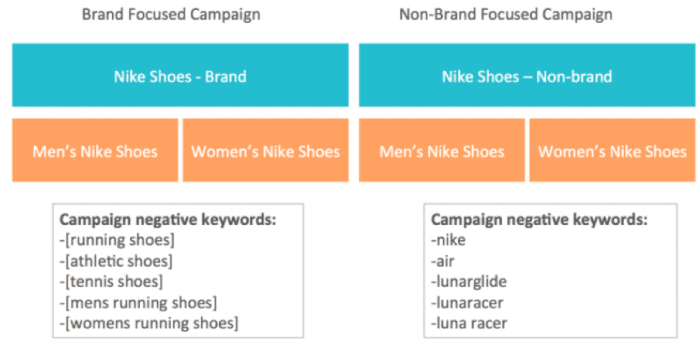 You can increase sales by targeting customers who actually want what you're looking for and eliminate the risk of paying for clicks that aren't going to amount to anything by using negative keywords.
It's important to ensure that any product descriptions you provide showcase your products in the best light and capture the attention of online shoppers.
Tailor your feed to respond to search queries and ensure that your adverts do the business when a relevant shopping query comes in.
2. Creating a title that works
When you're creating your ad, you want to reassure the customer that you're offering exactly what they're looking for.
If there's a degree of uncertainty, there's every chance that the shopper is going to click on another advert, which offers greater clarity.
Your title should be punchy, concise and relevant to the product and the search.
Use keyword research and analytics to make your titles jump off the page and ensure the customer knows that you've got what they want instantly.
3. Outshining the competition
Google Shopping can be an incredibly effective platform for retailers, but there's no guarantee that it will send your sales skyrocketing.
You still have to beat other sellers to make your business successful. Think about what would make you click on one advert over another.
Is it the title? Is it the image? Or is that advert offering something different to all the others? Be prepared to make your ad stand out from the crowd.
Things to consider from Shopify:
Set goals – what is your target CPA and cost per acquisition?
Build a customer or make a sale? There are really two types of merchants: those who want to generate sales, and those who want to generate customers
Are you using the right tools? – Google Keyword Planner, SEMrush, Keywordtool.io
Keyword strategy -what do you want to sell? – entry products, consumables, high price and/or high margin, or products with low competition but decent demand?
4. Setting your price point
We all know that shoppers love a bargain.
If you're looking for a product and you've got three adverts on the screen in front of you, which all look the same apart from the price, which link are you going to follow? The vast majority of people are going to click on the lowest price or the best offer.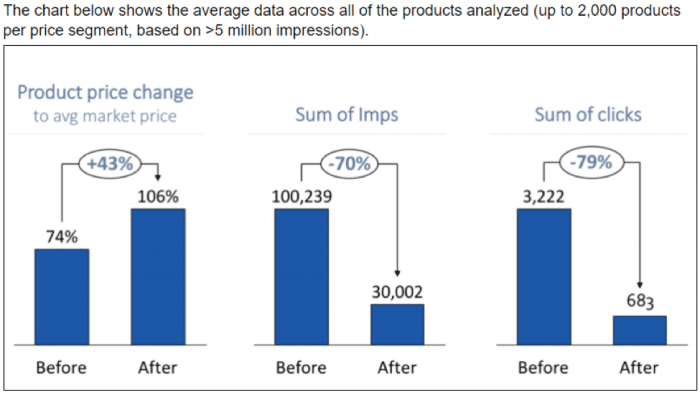 There's no point in devoting time to creating listings if you can't compete on price. Keep checking your prices in relation to others and keep an eye on your click to conversion rate.
This infographic shows the difference the price of the product can make to conversion rates: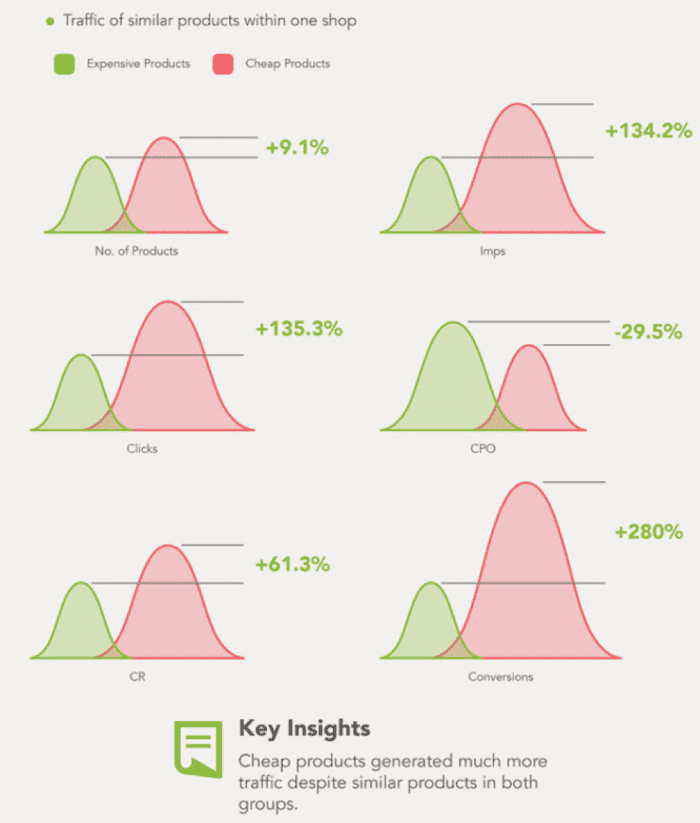 5. Linking to your landing page
If you've got an advert, you want to make sure that if a user clicks on it, they're going to follow up the initial query and make the purchase.
You don't want people to be clicking on your advert and then losing interest at the crucial point. Make sure your landing pages look the part, and they enable consumers to add the item to their basket for the advertised price in a matter of seconds.
The process should be swift and seamless. Research shows that only 34% of shopping ad clicks actually result in a sale, and you can increase your chances of success by making the process of buying simpler and ensuring that your landing pages correspond with the information in the advert.
6. Up-selling your product
No matter what kind of business you run or what type of product you offer, it's highly likely that you're going to be competing for a customer's attention.
If you've got a series of adverts in front of you, what could a seller add to their advert to make it more appealing to you? Your advert is essentially an extension of your business, and it needs to create the right impression.
You can make that advert turn heads by being competitive on price and adding a snappy title that is linked to popular keywords, but also by persuading the buyer that you're the best, most reliable seller out there. Include review scores and details of special offers.
If you're running a promotion, which means that the buyer can enjoy 10% off their first order or free next-day delivery, for example, don't wait to disclose this information in the hope that the buyer will click on your advert.

If you've got a special offer tag at the bottom of the advert, you can provide details if the user hovers over the tab. If there are identical adverts, this saving or promotion could make the difference.
Likewise, if you've got a 5-star review score, use this to up-sell your product. When shopping online, it's really important that customers trust sellers and reading reviews from previous buyers could tip the scales in your favour.
7. Getting your timing right
Research suggests that altering your bids in line with peak times can increase the click-through rate significantly.
Increasing bids on a Friday morning, for example, is likely to be much more effective than it would be on a Thursday. You can adjust your bids in line with demand.
Do some research into consumer habits and identify the times when most people are online doing their shopping. There's no point in bidding more on a Tuesday at 11am when most people are at work.
If you're looking to sell on Google Shopping, it's important to understand how to make the most of your adverts and encourage online shoppers to click on your adverts and purchase the products you sell.
Focus on creating an advert that will appeal to shoppers who are searching for products listed in your inventory, up-sell those products and make sure you've got landing pages that are ready and waiting to close the deal