By not actively trying to establishing a stronger online presence, as a business owner, you lose out on potential sales and loyal customers
How a business portrays itself is a vital factor in its success and, with the advent of social media, establishing a positive image and creating a personal brand is as important as ever. For entrepreneurs trying to make a name for themselves, this is even more important.
Many businesses make the mistake of thinking a Facebook page or a LinkedIn profile isn't that necessary. However, it's becoming increasingly apparent that the face behind the business is as crucial as the business as the business itself.
By not actively trying to establishing a stronger online presence, as a business owner, you lose out on potential sales and loyal customers.
While the web is crammed with everyone using the same old strategies, businesses aiming to differentiate themselves need to opt for out-of-the-box solutions to engage users and convince them why your business needs to be given a shot. This requires more than the basics of search engine optimization (SEO).
So, here are seven strategies through which you can improve your online presence.
1. Integrate your professional and personal accounts
This year, there will be approximately 2.77 billion social media users in the world. While this does mean that your potential audience will grow to a whole new level, it also means you need to compete for visibility.
One way to do this is by combining your professional profile and your personal profile, allowing you to stand out. By giving customers insight into your own interests and passions, you display your personality and make your brand more relatable to your potential customer.
Social media has completely transformed the way people interact with each other, both professionally and personally. To do this effectively, stop splitting your profiles and create one coherent brand that integrates your career and personal goals. In fact, transparency and relatability are the keys to draw more customers and partners.
2. Optimize your website for mobile
This may have been said countless times before, but a mobile-friendly website is crucial. People use their mobiles to conduct searches more than laptops, computers or tablets. The number of smartphone users is expected to grow to 2.87 billion by 2020, which means that mobile searches are only going to increase.
In addition to having a website that is visually attractive, it needs to be optimized to mobile devices, too. Mobile-friendliness is a ranking factor Google uses, so it's crucial for SEO, also. You can check where you stand by using a mobile-friendly test tool that shows how Google Search views your pages.
3. Maximize user experience (UX)
With everyone competing at a global level today, consumers have unlimited options. Due to this, there is limited room to compromise when you can switch to a competitor. Simply put, if your website's taking too much time to load, you can bid the user goodbye.
User experience (UX) is a massive priority for search engines, which is precisely why it needs to be yours, too. In fact, just a second delay in page load can downgrade customer satisfaction. A website needs to be straightforward and easy to use. By using heat map technology and conducting data analysis, you can determine how your site is being used and identify areas of improvement.
4. Protect your customers' data
With the staggering increase in cybercrime, online businesses need to prioritize the protection of consumer data. With giants such as Uber, eBay, and Target all falling victim to cybercrime, the need for top-notch security is at an all-time high.
Security firms' publicity always highlights how simple it is for cybercriminals to gain access to your data and they're not exaggerating. In fact, ransomware acts are growing by 350 percent annually, and 61% of breach victims in 2017 were small businesses with under 1,000 employees.
Due to its extent, governments are now stepping in to assist businesses. Customers need to know their information is safe with you, so establishing trust is crucial. Beef up on online security so you can promote yourself as a business that consumers are comfortable interacting with.
5. Focus on networking
So, you've probably been told that it's not exactly what you know, it's who you know. An essential aspect of running a business is networking, as it increases your chances of success and improves communications.
Social media has taken the communication aspect to a whole new level by removing the barriers that limited traditional networking. With no issues, such as travel expenses, time zones and geographical locations standing in the way, you can use your resources more efficiently and reach desired results.
Regardless of the technological advancements, the basic ground rules of communication remain the same: finding something in common. Establish connections by sharing your interests, hobbies and passions.
This doesn't just apply to your personal relationships, it applies to professional associations, too. Networking, like in the past, involves strengthening your bond over a mutual interest; the 2019 version just involves social media instead of a golf course.
6. Create valuable content
The phrase, "content is king", is still relevant in 2019. Every piece of content available on the internet today, whether it involves infographic, video or a blog post, contributes to the online presence of the website and the business that publishes them.
Content marketing is an excellent way to introduce your brand and create a personality for the world. Producing content that's relevant, engaging and informative should be a priority. Not only that, but your content should reflect your brand's core values and add value, too.
Google will always prefer high-quality content, which improves your website's chances of being ranked better. By listing on the top of the search engine results page (SERP), you can enhance your online presence, increase your brand growth and traffic and attract more sales.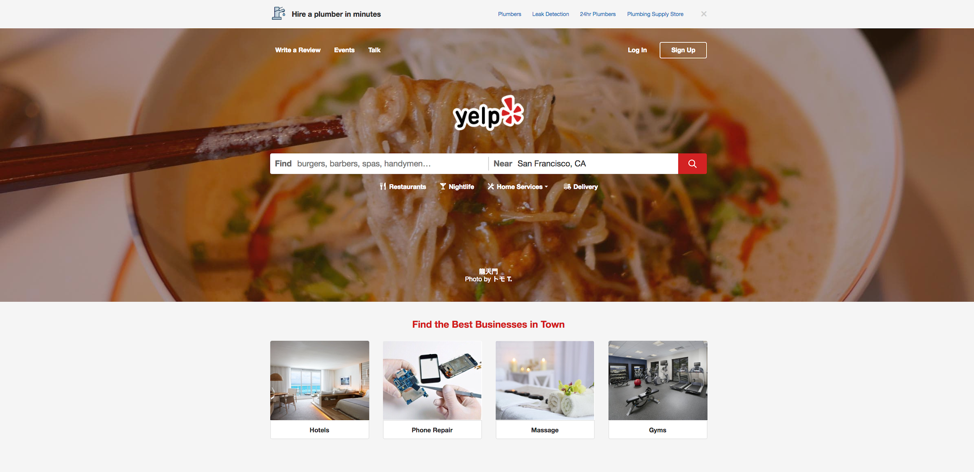 7. Get listed on web directories
Never underestimate the potential of web directories. Key directory sites allow businesses to generate more web traffic and reach their target audiences more efficiently. These help you rank at or near the top organically and are especially relevant to local searches.
The secret to gaining success with web directories lies with choosing the one that can add real value to your business. Such web directories not only promote themselves to site owners like yourself, but they advertise themselves to potential customers, too.
To start off, you can look into directories such as Bing Places, Google My Business, Yelp, and Yellow Pages where you could list your business.
Building a formidable online presence is, by no means, an easy task and businesses think they can get away with limited and unoriginal marketing strategies. If all this seems too complicated, you can always get the help of a company that specializes in small business branding.
With the expansion of the internet, competition is only going to grow. Following the strategies given above and investing time and resource will help you market your brand and create a robust online presence.
Have you tried any of these strategies before? Or do you have any other suggestions?
Join To Our Newsletter
You are welcome