In 2019, launching a modern website is as easy as ABC. You can do it with these 10 easy but working steps for beginners
Website building has already become a real must-have for any business. Just take a closer look at today's business structure! There is no startup or young company that can enter the global market without an online presence.
Business owners all over the globe do their best to stand out from the crowd. As a result, the amount of different newborn technologies increases every season.
Do you remember those days when running a primitive site was a big deal and real luxury? Fortunately, in 2019, things are not so expensive or complicated. Nowadays, you can run a professional website and customize it to suit your needs without trouble.
As you can see, website building becomes simpler. There are more new digital items appearing that are intuitive and creator-oriented. Even more importantly, these new items are code-free, making them accessible if you aren't technologically-minded.
But how can you know which tools, themes, plugins, features, or hosting plan you need? In this post and the next two parts, I'll help you work it out. As the name of the post says, I'll show you how a beginner can launch an ace, functional website.
1. Choose your domain name
When it comes to website building, your first step will always be choosing a domain name. Although it may sound simple, this step is quite important. To begin with, your domain name is the first thing people will hear or see about your website. That's why the domain name you choose should be connected to your business.
The wrong domain name is still a common mistake made by a lot of website owners. Picking something not related to your business, industry or brand can cause confusion and affect the performance of your site in the long-run.
You need to keep in mind the fact that the domain name you use is meant to identify your business to clients all over the world. Treat your domain name as the second name of your company, shop, or startup. So how do you choose the right domain name (DN)?
Here are a few things you should remember when working on your domain name:
At the outset, remember that your DN will influence the way users will refer to the site you build.
You should always look for short domain names. To start with, it's easier to type a shorter name, plus, they are easier to remember. On top of this, a lot of sites with long domain names lose a fair amount of traffic.
The domain name you use should be catchy enough to get the attention of a prospect. It should roll off the tongue. You are going to present your company with it, so your DM should also be brandable. However, make sure that it is memorable for the right reasons only!
Keep in mind that your DM should contain keywords. Think of your business, analyze it and find the most important tags. All in all, the closer your domain name is to your business niche, the better it will be for SEO.
Needless to say, you should not infringe on any copyrights with your DN, or you could land in a lot of hot water.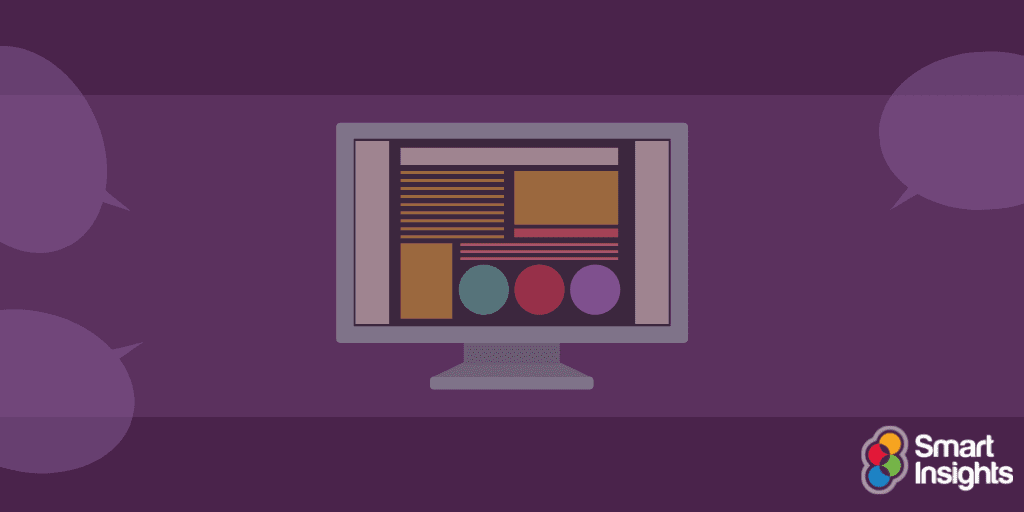 In summary, your DN should be niche-specific, memorable, short, easy-to-type, and easy-to-remember. Most importantly, it should be 100% unique.
I know that finding your perfect DN might be hard and sometimes it looks like all the worthy names are already taken but following these rules as much as you can will make your domain name start working for you.
2. Buy the chosen domain name
Needless to say, when you've finally found your ideal DN, it is time to buy it. As you may know, a DN usually comes in one pack with your hosting plan. Although it may look simple and even comfortable to do so, keeping your domain and hosting together is not always a good idea. Why?
It is actually easier for hackers to get your information when you keep them together, putting your site at risk. As soon as a hacker gets access to your hosting account, they will be able to steal not only files and data but also transfer your domain. For this simple security reasons, I recommend keeping your domain name and hosting separated.
However, being a beginner, you can buy a domain name with the hosting provider. In this case, make sure that the HP you choose is a trustworthy one. It will be easier for you to build a website with DM and HP in one pack. You can then transfer the domain whenever you want.
The good thing is that, in 2019, many hosts have extra easy interfaces for buying domain names. This process becomes as easy as ABC, so there is unlikely to be any issues that a non-techie can't easily deal with. When visiting a host's site, there will be on-screen instructions, so just be sure to follow them.
Here's what you should remember when it comes to buying a domain name:
Are you going to continue developing your business? Are you serious about your branding? In case you are, you should also think of buying some top-level domains (TLDs) to book your new name.
Would you like to register something like hereismydomainname.com? Because in this case, you may also want to buy the .net, .org, .info. etc.
You may also need the local version for better local SEO performance.
3. Choose your website builder or CMS
Before everything else, let me show you which website builders and content management systems were the most popular in 2018. Here are the latest statistics from WebsiteSetUp: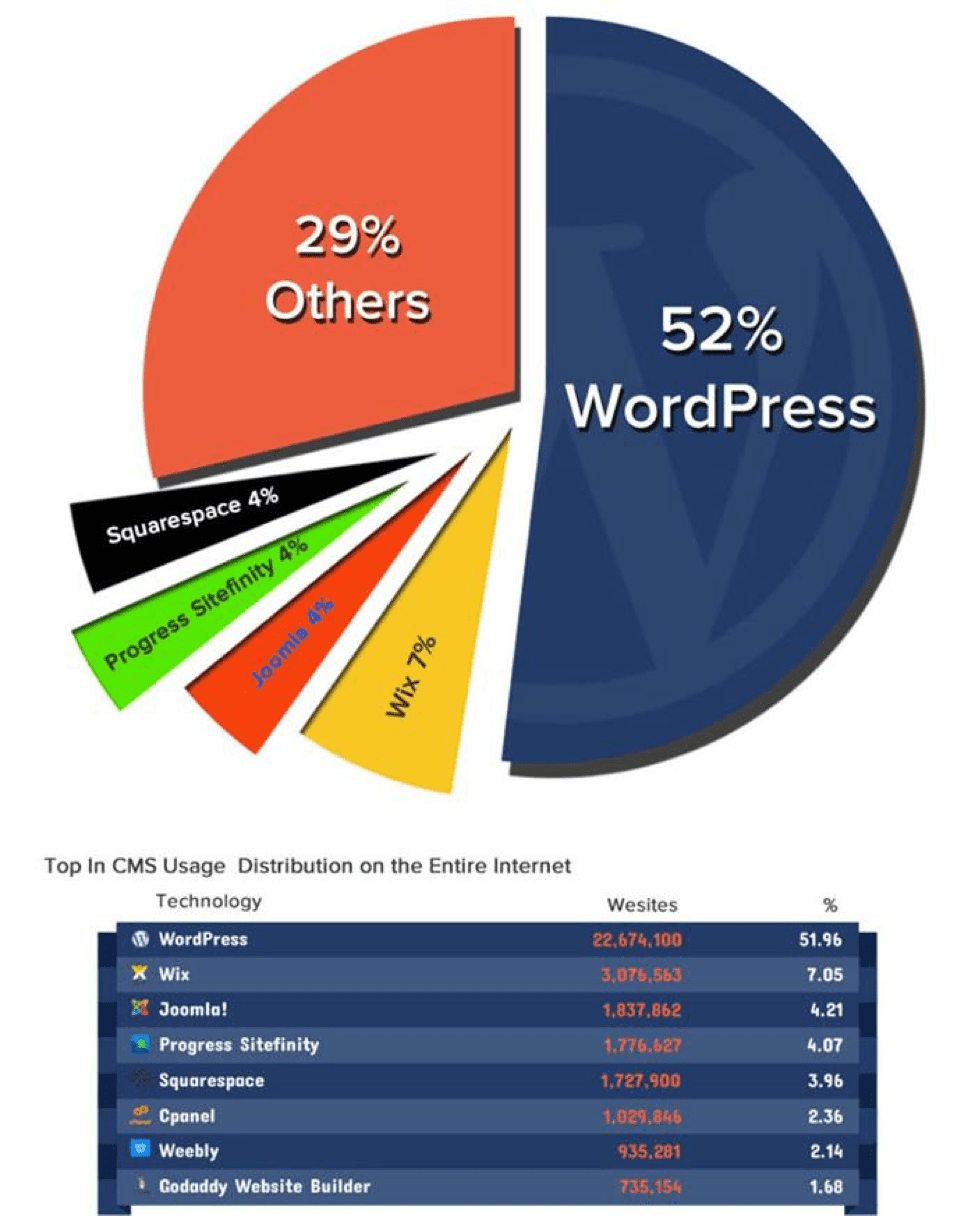 WordPress (free) 52%
Wix (paid) 7%
Joomla (free) 4%
Progress Sitefinity (free) 4%
Squarespace (paid) 4%
Weebly (paid) 2%
As you can see, these days, online users prefer to build their websites with WordPress. To make a long story short, there are lots of reasons why people like working with WP. Since it covers over 50% of all modern websites, I'm going to use WordPress website building as an example. Still, it does not mean that WP is the only platform you can use.
Take a look at the options and features each CMS provides, as well as how easy it is to use. Bear in mind that you may want to scale your website in the future, so you want a CMS that will allow your site to grow. You want a CMS that works for you, so assessing your options will ensure you're able to find the right match for your business now and in the future.
To be continued…
You've now made a start on creating a professional and successful website, but there are a few more steps you need to take. Join us in part two and three of this step-by-step guide to finish creating your website.