Chart of the Day: Is your use of influencer marketing mainly campaign-based or continuous or always-on?
Our Managing digital marketing 2017 research report showed that integrating marketing campaign activities remains a major challenge, so it was interesting to see a new report from Traackr reviewing integration of influencer marketing. Their new report specifically considers influencer marketing in one sector, B2B technology, but references this research from a wider sample on the maturity of influencer marketing integration.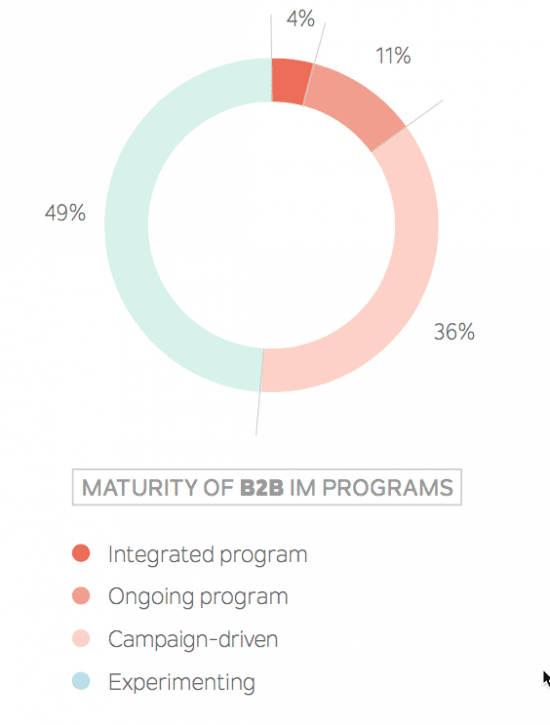 Similar to our research, it shows that integrated 'always' on programmes are rare, instead it's more common to have campaign-based programmes. It's understandable that much influencer marketing is campaign-based since that makes it easier to manage as part of campaign activities. The report from Mark Schaefer and Evy Wilkins also considers the role of 'micro-influencers' which I'm a strong believer in. The report interviews several tech marketers including Nicole Smith of Intel who stresses the importance of micro-influencers:
"Many of the people we work with are micro-influencers. They may have smaller audiences, but they are really immersed in their topic. There are a ton of people out there who can be considered influential, but it is our belief that engaging with a set of 10 to 15 people over the course of the year is a good number to build strong relationships. If you're spread too thin, you're unable to provide people with a valuable experience and they're not getting a full look at what your company is doing."
My recommendation is that, as with all digital marketing activities to generate awareness and demand, it's important to blend campaign and always-on activities. Our campaign timeline template is aimed at helping that since it combines different types of paid, owned and earned media to improve integration.