Chart of the Day: What do Marketers want from AI?
AI and Machine Learning is not just for the biggest of companies with a large budget – yet many SMEs still think so. There are various ways of adding AI into your business' customer lifecycle, as demonstrated in our infographic below.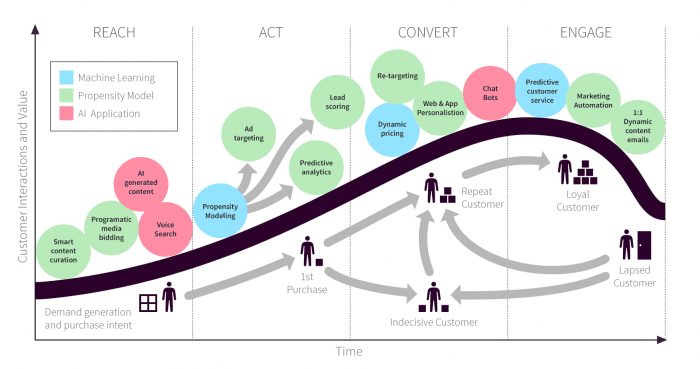 Machine learning can be applied to interact with first-time customers and those that show purchase intent, to repeat customers and re-engage lapsed customers. Yet the majority of B2B marketers asked, expect AI to help them with identifying prospective customers and improving marketing effectiveness in driving revenue.
"B2B marketers surveyed for this latest report were twice as likely to say they're unclear as to the differences between AI, machine learning, and predictive (37%) as to say they have a strong understanding (19%) of how they differ."
Knowledge of AI is still limited, which means AI application is limited – many businesses are missing opportunities to effectively target customers and nurture them through a customer journey with the help from AI.