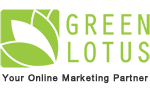 TORONTO (PRWEB)
September 17, 2019
Bassem Ghali, CEO of Green Lotus Digital Marketing Agency and Canadian Entrepreneur of the Year Award Winner, will speak at the Toronto Real Estate Board (TREB) about the steps required to develop an effective online marketing strategy, optimize marketing budgets and resources, and target the channels that work for the real estate market.
The buying process has changed, and businesses need to find new ways to reach prospective clients. Instead of getting leads through old-school mass advertising, realtors must now focus their resources on generating the most cost-effective, qualified leads, in their targeted area(s).
Realtors will learn how to plan an online marketing strategy through search engine optimization, pay-per-click advertising campaigns, and dominating search verticals (such as images, videos, maps and news). As with any online marketing strategy, it is vital to start with thorough keyword research and identify the keywords and keyword phrases to target in SEO and PPC campaigns. Keywords are dependent on the consumer purchase cycle, and where the target market is located in the cycle; those who are just browsing for new homes and looking at the market will use broad keywords, but as their online search narrows, so do the keywords they use.
Second, realtors need to have a website that performs, one that is optimized for search engines. Green Lotus Smart Site Website Builder is a prime example of a website platform that is built for search engines; a secure website, backed by a lightning fast server to ensure high speed and optimized for user experience on any device. In addition to their branded website, realtors should have specific landing pages for their most popular properties. These landing pages are where all relevant PPC traffic will be sent. Many website builders allow for the option to design landing pages that do not contain as many navigation options as the main website, and are focused on a specific call-to-action (CTA); driving the visitor to contact the agent for more details about the property. Smart Site also includes personalization options such as special messaging for return visitors, specific content for visitors in a defined area, and pop-up click-to-call options. All these features are designed to guide the visitor to a CTA.
Once a PPC campaign is launched and sending traffic to specific (relevant) landing pages, it is important to track leads, measure the metrics that matter most, assess the effectiveness of campaigns, and adjust as needed. Tracking metrics will help realtors understand what factors in their campaigns are working, what factors or not optimized (such as keywords, ad copy, CTA, etc.), and where to focus their budget and resources for maximum ROI.
More About Bassem Ghali:

Bassem is a search engine marketing strategist and speaker with more than 10 years of experience managing online marketing strategies for some of Canadian and international corporations including Canadian Tire, VistaPrint, Remax Canada, Egypt Air, Xplornet, Direct Energy and Toronto Star.
Demonstrated success in digital marketing has led to speaking engagements at marketing events around the world, and the honour of winning the 2015 Entrepreneur of the Year Award, presented by the Canadian Association of Marketing Professionals.
Bassem is the driving force behind Green Lotus and has an knack for creating innovative online marketing strategies & tools for medium, large businesses and non-profits. In addition to providing digital marketing services, Green Lotus places emphasis on education and training; empowering entrepreneurs, business owners and marketing professional with the knowledge and skills they need to succeed in today's competitive online marketplace.

Share article on social media or email:
Join To Our Newsletter
You are welcome