Facebook and Instagram are powerful platforms, but you need to make sure you are using them in the right way and at the right time
Social media has proven to be a really effective marketing platform for all sorts of businesses. Facebook and Instagram are hands down the top-picks amongst them, and here's why.
Facebook enjoys over 1.4 billion active daily users and 500,000 more are added each day. Aside from serving as one of the top marketing tools for B2C businesses, it equally offers B2B marketers a great choice with its 'Page' and 'Group' features.
Instagram, on the other hand, is emerging as a global marketing tool for B2C businesses. The latest statistics from Omnicore show that Instagram has inspired 72% of users to buy something they saw on the app.
Nevertheless, it takes more than pure statistics for these two platforms to effectively impact your company. One of the things that help use social media effectively is choosing the right times to post on Facebook and Instagram.
How does the right timing on Facebook and Instagram influence your brand?
We've all heard about post frequency and consistency; that you need to pop up in their feed at certain times. Here's how it helps.
Boosting brand awareness: The right timing will help attract more attention to your brand and increase awareness about what it is it does.
Generating more inbound traffic: By reaching a bigger audience, you can generate more website traffic.
Improving your search engine rankings: With more referral traffic your website can earn a higher ranking on search engine results.
Useful tools for posting to Instagram and Facebook
Before we get to the timing part, here are a few social media management tools that can help you devise a schedule and see how well your posting timetable works.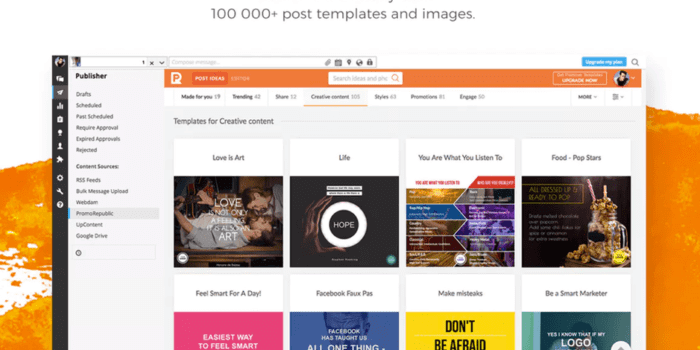 PromoRepublic is an effective and fast-growing SMM tool that uses AI algorithm to generate insights for effective marketing campaigns and give advice for the best posting time.
It also has many other great features to improve your social media marketing, including those for growing your social media following, developing effective content, and driving successful campaigns across all different media channels.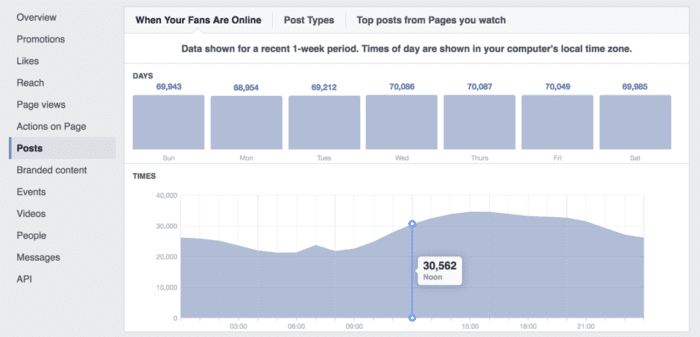 Facebook's own analytics tool helps you to acquire insights about audience engagement, identify the time when they are more active, and get a better idea on how you can improve the posting schedule for your Facebook business page. In this way, you can engage your audience more effectively.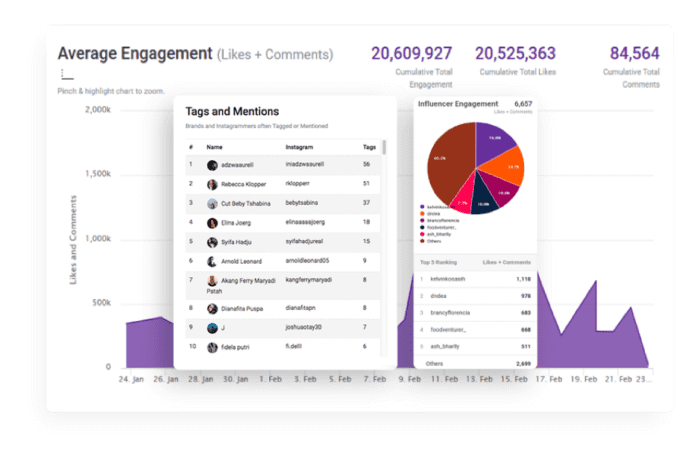 Analisa.io is an AI-powered Instagram tool for analytics that lets you generate insights from user activities. For example, it shows charts with average engagement on your account by time and date, so you can identify your peak times.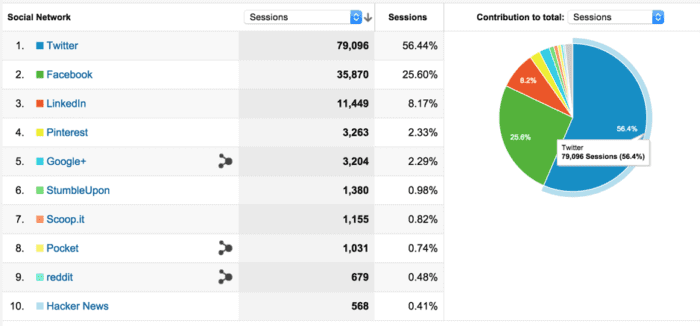 One of the most popular and commonly used tools, Google Analytics helps you discover posts that are more effective at driving traffic to your website. This can also help you identify the time of day when your posts perform better.
Best time to post on Instagram
According to Later, a poll of over 12 million posts shows that 9am and 11am are the peak times for Instagram posts. At the same time, most of the Fortune 500 companies prefer to post between 11am and 6pm, as seen on the graph below.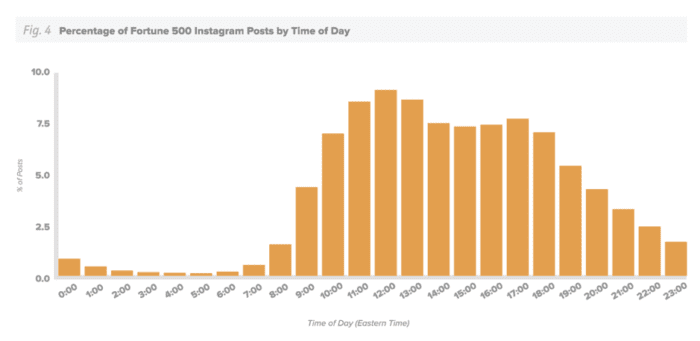 But for companies, the day of the week, niche, and type of the market also matter. For instance, the peak time for Monday posting isn't the same on Friday. On Tuesdays, posts tend to perform worse after lunch. On Wednesdays, early morning and late-night posts usually perform better.
On the same vein of thought, Sprout Social discovered that Thursdays are great for posting on Instagram, more so during lunch hours. The weekend posts don't get much attention, but you don't want to ignore the weekends completely.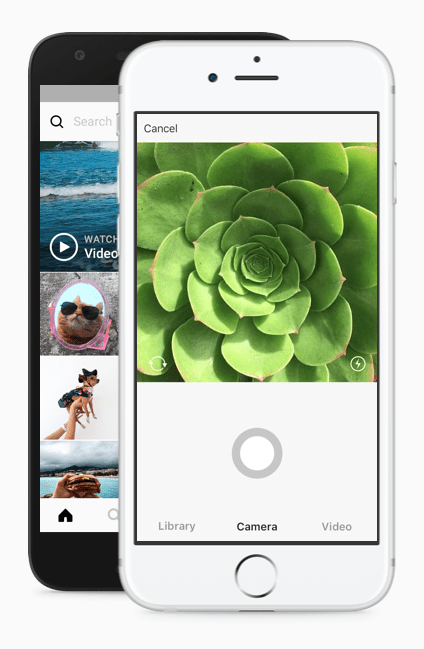 Best posting time for Instagram by niche
As hinted earlier, each niche has a more specific timing regarding engagement peaks on Instagram. So, let's go through some of the categories.
Travel and entertainment
Unmetric's poll on 250,000 posts reveals that 9am and 1pm are the best times to post for the travel niche. On the other hand, Tuesdays and Thursdays at noon and 2pm are considered to be the best for entertainment.
Food and beverages
Retail beverage brands like Redbull revealed that noon is the peak time for them, especially on Fridays. This makes sense, as it is the lunchtime for most people.
Professional or educational services
Early morning, mostly 9 to 10am is a great choice if your brand offers professional or educational services. Top brands, like Deloitte or McKinsey, also confirm that their posts gain more traction and effective engagement during this period.
Technology
Microsoft, Apple, Google, and other giant tech brands have earned more traction and engagements from posting at 2pm on Mondays and Tuesdays. They count Sunday less so.
Pharmacy and healthcare
According to Sprout Social, though most Healthcare companies haven't prioritized Instagram posting over other social networks, there's a huge part of the audience or potential clients on the platform. The insights show that Tuesday 8am is a good choice for this niche, while Tuesday at 7am and 4pm are also safe alternatives.
Best posting time for Instagram by market
Aside from niches, different markets also have the periods they perform best across the social media platforms especially on Facebook and Instagram. Whether the target audiences are customers or businesses, posts perform better in specific periods.
B2C
According to Hubspot's findings, companies that target customers directly get more visibility on Saturday at 11am and 1pm. Also, from 10am till 3pm daily is pretty good for B2Cs to engage with their audience.
B2B
B2B audiences have their specific features. These people are quite busy, so their most active social media time is early morning (about 8am) and after lunch (3pm).
Non-profit
Instagram has taken center stage as the go-to platform in creating awareness for non-profits. Wednesday at 2pm is the hot moment for posts in this niche. But Monday 2 to 3pm, Tuesday 1 to 3pm, and Saturday 1 to 2pm are equally great for post engagement. Sundays and 11pm to 5am on weekdays typically perform poorly.
Best time to post on Facebook for different niches and markets
Thanks to the Facebook algorithm, meaningful posts that establish connections drive more effective engagement. To complement this effort, focus on the time when your own followers and potential audience are available and most active.
Statistically, weekdays from 11am to 3pm are the best periods to post on the platform for businesses, while Sunday has the poorest engagement. Simply put, go for a mid-week posting from morning to late afternoon.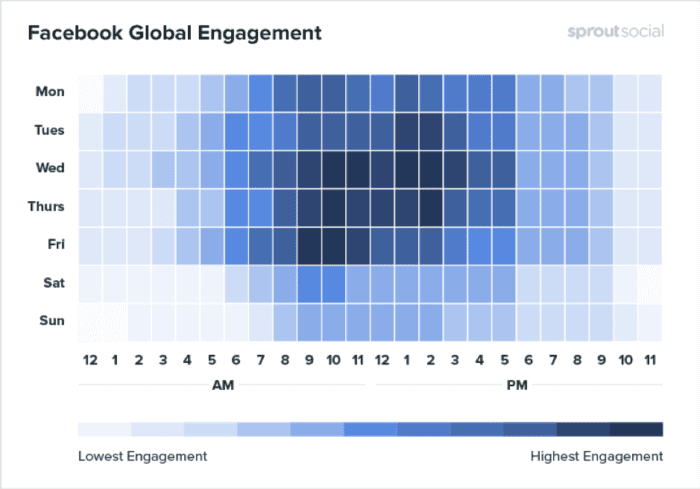 Best time to post on Facebook by niche
Tourism and entertainment
The entertainment niche is one of those with stiffer high competition. More entertainment brands spring up daily — a major reason the niche requires more effort to break through.
However, there are good times when you can grasp the attention of your audience more effectively. Tuesdays at 5pm and Fridays from 8 to 9am work best. Also, times like 8 to 9am, 5pm on Wednesday and 5pm on Thursday are great, the same as Sunday from 10pm to 3am.
Food and beverages
Regardless of the size of your food or beverage company, Facebook is very effective for marketing this type of goods. 1pm on Wednesday and 11am on Friday are the best times for this niche. Wednesday from 1 to 3pm, Thursday at 5pm and Friday from 10 to 11am are equally top engagement periods. While Sunday 10pm to 4am the next morning doesn't show all that much engagement.
Professional or educational services
For this niche, morning and late evenings are peak moments. Though, some weekends are good for posting as well. Specifically, the best moments are Wednesdays at 9am and Saturdays at 5pm, while 9am to 3pm, Monday to Friday and Saturday from 12pm to 9pm are also good. Sundays and from 11pm to 5am on weekdays are just the worst.
Technology
The peak posting moments on Facebook for this niche is 10am on Wednesday. From 9am to 12pm on a Wednesday is equally great for posting.
Pharmaceutical and healthcare
Generally speaking, mornings and evenings on weekdays are great for this niche. However, the times from 9 to 10am and from 3 to 4pm seem to be the most effective. Sunday posts usually receive less attention.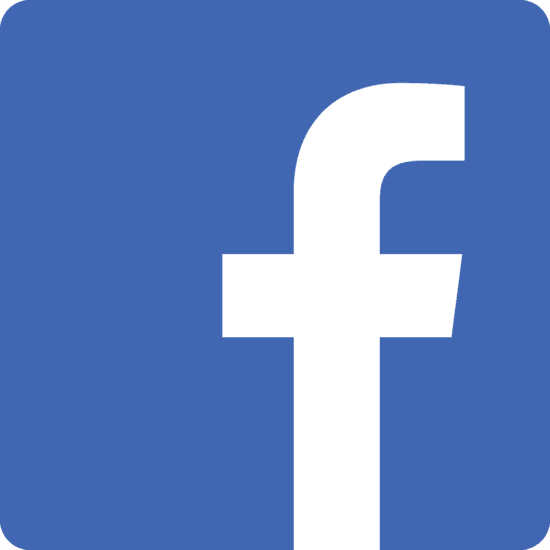 Best Posting Time for Facebook by Market
B2B
From 12 to 3pm on Monday or Thursday are largely the peak time frames for B2B markets. 9pm is also a great time to post. However, the weekend, especially on Sunday, records very low levels of engagements.
B2C
The best moments for posting for the B2Cs include weekdays from 9am to 10am, 12am to 1am and 3pm to 5pm. Sundays record poor engagement, as for any other business niche, except for entertainment.
Non-profit
Facebook is also a great tool for non-profit organizations. Sharing events and activities can earn you followers and attention you need. Plus, Facebook has a feature that allows for creating a fundraiser via your News Feed.
Findings show most content in this niche performs the best in the morning of weekdays. More specifically, 8-9am on Wednesdays takes the top spot while Thursdays at 10am and Friday from 8 to 10am are equally awesome for posting. 8am to 5pm from Monday till Friday are safe. However, Saturday and Sunday posts don't perform well at all.
To wrap it up
Your success on Facebook and Instagram as a marketer or business largely depends on how well you are able to capture the attention of your audience. This doesn't always happen naturally, so focus on the time periods when your audience is most active on these platforms and, most importantly, feel like interacting with what you offer.
So, the best posting time varies from one niche or market to another as suggested by numerous findings of other companies. Additionally, there are tools that will help you create a good posting schedule based on analytics. Using them may simplify the task significantly.
Join To Our Newsletter
You are welcome