Let's talk about scale and security.
When it comes to link management solutions, not all platforms are created equally.
Bitly is the industry-leading link management platform and is trusted by the world's most well-known and respected brands.
This post covers several important reasons why, including Bitly's:
✅ Sophisticated permissions management
✅ Simple single sign-on setup
✅ Open & flexible API
✅ Security standards & reliability
Better manage complex team structures
Let's start with permissions management.
We understand that every organization is set up uniquely. No matter how complex your team or business's structure, Bitly enables you to have complete control and flexibility over how your links are organized.
Our easy-to-employ group controls enable admins to structure groups in a way that best suits your business. For example, you can create groups for different departments, brands, regions and even use cases.
Taking it a step further, Bitly's user permissions gives admins complete control over which users have access to which groups, as well as their level of access. 
Admins can invite up to 50 users at once, remove and even switch access from one user to another to take advantage of every available seat license.

Plus, they can see which of your users has enabled two-factor authentication and single sign-on (SSO).
Simple single sign-on setup
Employees of enterprises often access dozens of accounts each day—that's a lot of login information to remember. With single sign-on enabled, users have the convenience of one login for multiple systems.
With Bitly, your business can easily set up single sign-on, allowing your users to sign into apps, including Bitly, in one easy step.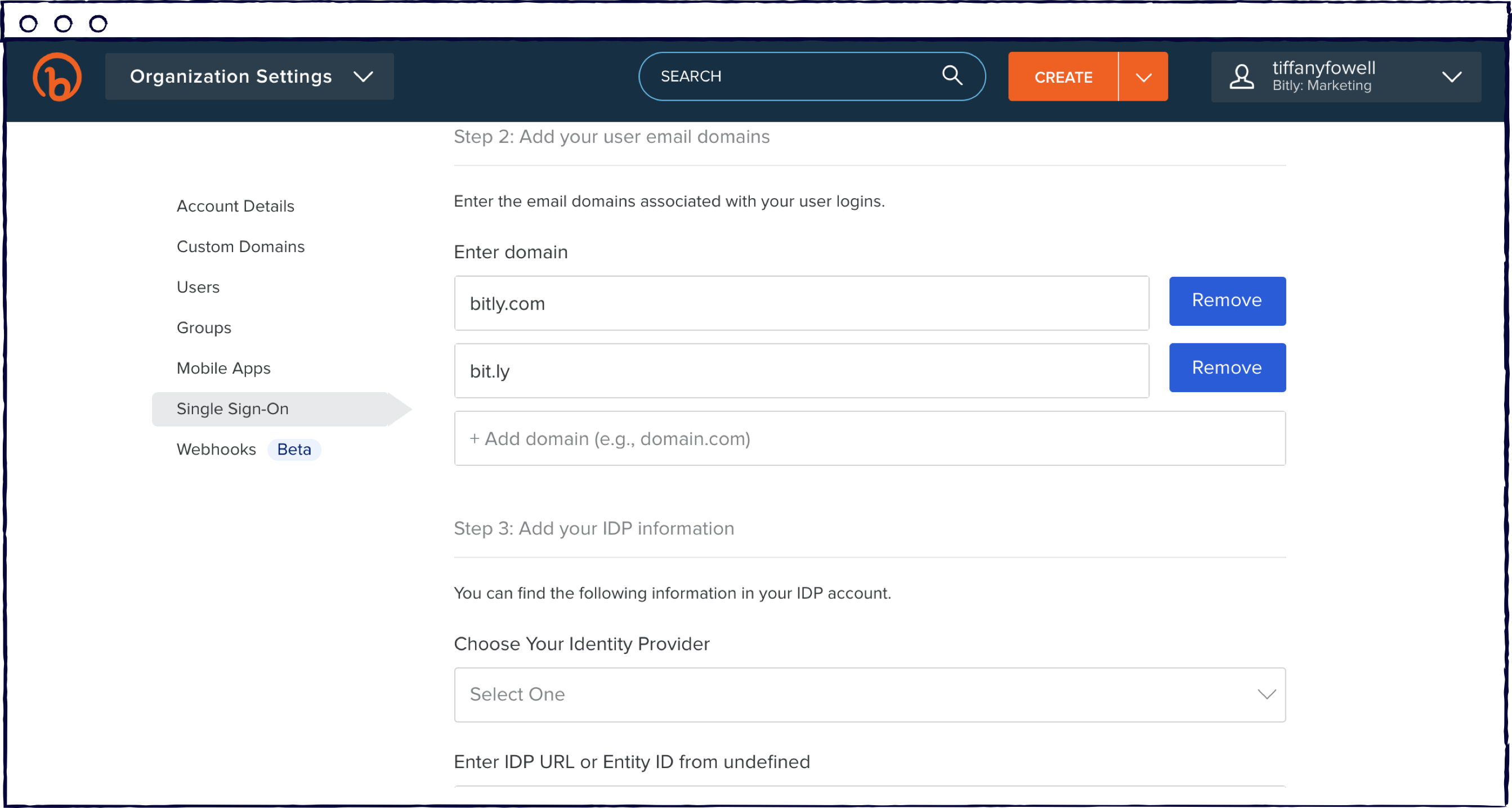 SSO streamlines and centralizes password management, helping to ensure employees keep compliant with your organization's password policies. Bitly supports top SSO providers, including Ping Federate, Okta, OneLogin, Google and Azure. 
Secure link generation at scale
Using the Bitly API, you can create links at scale—whether you need to generate hundreds, thousands or even millions.
Some businesses use the Bitly API to create links at scale to send out SMS promotions or appointment reminders. We even have customers that create links at scale for feedback surveys, so they can understand what's working and what needs improvement in their customer experience.
For example, our customer Hermes Parcelnet, the second largest package delivery service in the United Kingdom, leverages our API to send millions of unique links to their customers.
Beyond link generation, the Bitly API enables businesses to retrieve link-level and user-level analytics programmatically.
Industry-leading security standards & reliability
Bitly has a 12-year uptime record of 99.9% and our on-call teams monitor the availability and performance of your links 24 hours a day, seven days a week. So you can rest assured knowing your links are secure.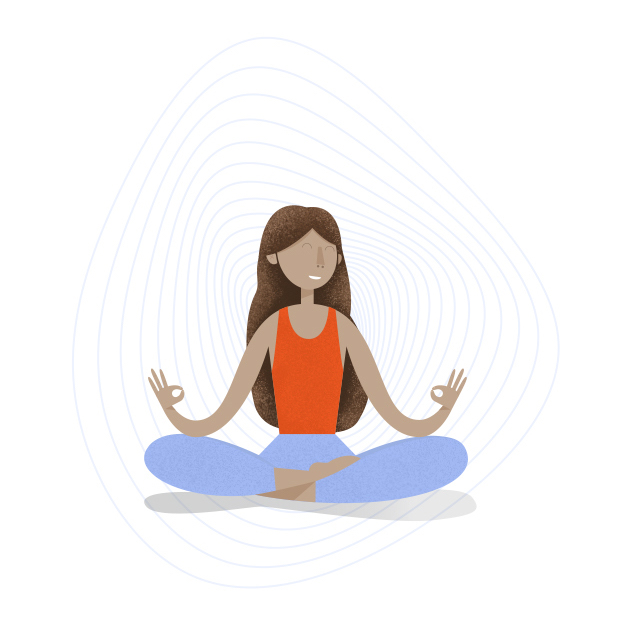 On top of that, Bitly uses the latest OAuth2 authentication workflow, a secure data sharing standard that relies on SSL to ensure user data is protected. We are Privacy Shield Certified and have stringent privacy policies and procedures that adhere to GDPR and CCPA.
Our experience and expertise in link management has earned the trust of two-thirds of the Fortune 500, as well as thousands of other businesses.
The bottom line is, we've built Bitly's link management platform to be an indispensable business asset. Every link represents a critical opportunity to gain your customers' trust and business, and no one understands that more than Bitly.
Watch a demo of Bitly Enterprise
For more information on how Bitly helps businesses, watch our demo.
Or, if you're ready to talk to sales about Bitly Enterprise, get in touch.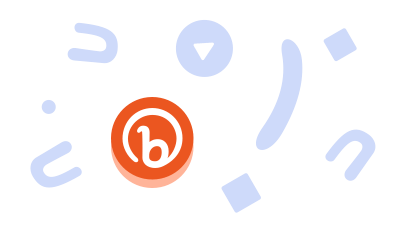 Learn about Bitly's enterprise product, including our latest features and tools.
WATCH NOW
Join To Our Newsletter
You are welcome