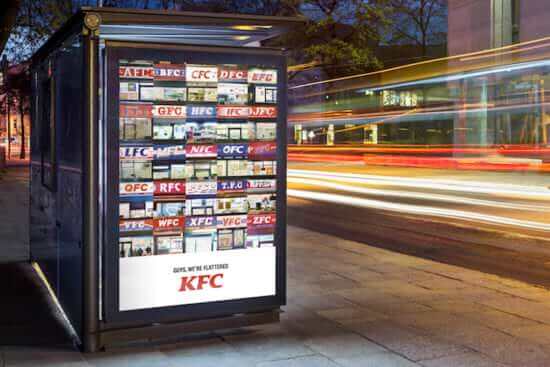 Campaign of the Week: KFC welcomes you to "Chicken Town – home of the imitators"
KFC's "Chicken Town" campaign demonstrates the value that can be found in imitations, as it looks to repair and enhance its brand image in some unexpected ways.
Have you ever been asked "Fancy a VFC?", or found yourself in a YFC at 2am? KFC's imitations can be found in most towns and cities. Indirectly, they've become one of its most powerful marketing tools, with fried chicken shops desperate to achieve the levels of success that KFC has managed.
It's unsurprising that KFC has now decided to play on this in its latest campaign, where we take a Wild West-themed ride through "Chicken Town".
Overwhelmed by the myriad of imitations, it's clear that the driver of the cherry red Lincoln Continental is not about to be tempted by any of the imitations on show.
In this Campaign of the Week, we'll take a look at both the print and video ads that make up KFC's "Chicken Town" campaign. As we'll see, after the major hiccup that was KFC's chicken shortage back at the start of 2018, this campaign represents a shift that is being replicated in other parts of KFC's strategy.
How do you profit from imitator brands? Use them in your marketing.
Spanning the alphabet from AFC all the way through to ZFC, KFC's imitators can be found across the globe.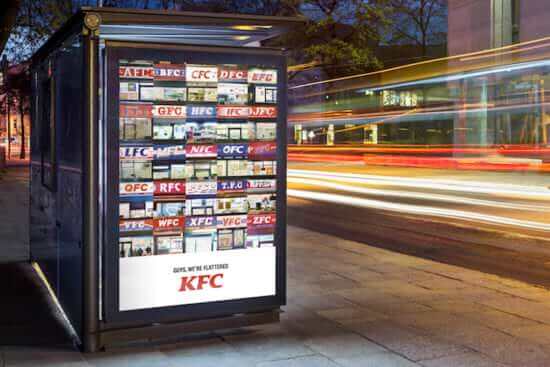 In a similar way to the comparative form of advertising we looked at last month where Google took aim at Apple over pricing and quality, KFC knows that there's a lot to be gained by placing its name directly alongside its competitors.
In this case, however, there is absolutely no need for KFC to enter into a war of words over pricing or product details. The sheer number of imitations is all that KFC needs to highlight to make its point.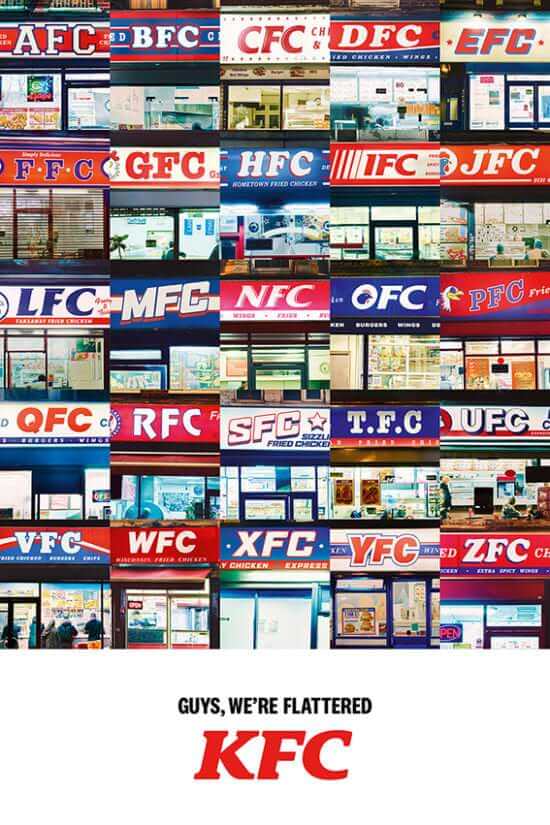 After seeing the print ads, the degree of imitation that KFC contends with is put into strikingly clear terms. Consumers will be made to think twice about whether they'll choose the imitation or the original whenever they next get a craving for fried chicken.
Despite a slight air of arrogance in this campaign, the bashful explanation of "Guys, we're flattered" adds a softer edge to what could be perceived as an overtly proud campaign on KFC's part.
Admittedly, though, it's difficult to criticize KFC for utilizing the 100s, if not 1000s, of copies that they have to compete with as part of their own campaign.
A new depiction of the Colonel
The video campaign is a mob-style depiction of the Colonel, as he rolls through "Chicken Town" in an inimitable Lincoln Continental.
Blink and you'll miss him, but the Colonel does make a very brief on-screen appearance during the ad, with a shot of the windscreen mirror showing him at the wheel.

Interestingly, the Colonel only appeared in a UK advert for the first time last year. His depiction in US adverts is much more common. Certainly, it feels like his first appearance in the UK is a reaction to a difficult 2018 for the KFC brand.
Contrasting representations of the Colonel
Something that immediately stands out in KFC's advertising is the contrasting approach of its UK and US advertising.
The UK advert takes place to the backdrop of Nino Rota's stunning Love Theme, which many of you will recognize from having watched The Godfather.
Consumers on each side of the Atlantic have to be marketed to very differently. View this campaign alongside two recent US campaigns, and you could be forgiven for thinking two completely different brands are being advertised.
Segmentation is the key to effectively appealing to individual markets. The completely different tones of voice used in the UK "Chicken Town" commercial and the two US campaigns – the "Chickendales" Mother's Day campaign and the Pot Pie commercial – shows that KFC is aware of these different tastes.
Had they been aired on alternate sides of the pond, these campaigns would have likely been ill-received.
We regularly see that although various parts of the world share in their use of the English language, the way it is used is very different from one region to another. Tailoring the tone of your campaign, which often requires tailoring the language you use, can unlock opportunities for leads and sales that could be lost through a blanket, uniform approach to different English-speaking markets.
KFC making a comeback
After the shambles that was the world's biggest fried chicken shop running out of chicken in February 2018, there was a lot of work to be done in 2019.
This story's domination of the tabloid headlines in the UK is just another indicator of the position of KFC in the UK's fast-food market. It is also, sadly, an equally important indicator of the UK's somewhat unhealthy obsession with fast-food.
Nevertheless, last year the "KFC Comeback" campaign represented the first time the Colonel had appeared in a UK ad.
KFC recognized that turning around its UK fortunes after the PA disaster that was the "chicken crisis" would require a fresh approach.
In its attempts to repair the damage, KFC really hit the mark with this video ad. From the outset, it's transparent in addressing the "crisis", which immediately builds trust.
As well as being full of imagery and wording that you immediately associate to KFC, the flashing, red beacon lighting makes it feel like an emergency is being resolved (a pretty accurate illustration of what state the company must have been in during February of last year).
Agile business strategy in action
The way that KFC is adapting to meet consumers needs is underlined by its unlikely move into the world of meat-free.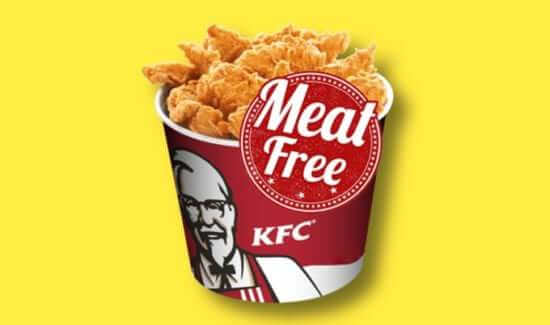 As the chicken specialists start to consider the benefits of engaging with the booming number of vegetarians and vegans in the market, it demonstrates an agile and dynamic approach to keeping KFC relevant and popular.
It illustrates an acute awareness of the major hurdle – that is, a shift away from meat-centric diets – that KFC must overcome in the next few years.
Victoria Robertson, Head of Food Innovation for KFC UK and Ireland, confirmed that the company is striving to address these concerns:
"We know people are more passionate than ever about eating well, and we face a big challenge in shifting their perceptions of what we offer."
The thought of KFC exploring meat-free alternatives would have seemed unlikely just a few years ago. Fast forward to 2019, and this move is simply a reflection of rapidly changing eating habits.
You need look no further than Greggs, whose profits have soared since they launched a vegan option, to see the value in healthier, environmentally-friendly meat-alternatives.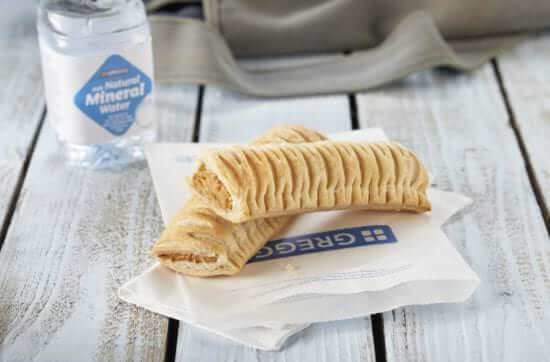 In a world of ever-changing tastes, being aware of shifts in consumer habits and adapting your business to meet them is the key to remaining relevant and profitable.
That which has always succeeded will not necessarily continue to do so, and brands such as KFC and Greggs are demonstrating a clear awareness of this.
It's a simple choice: quickly adapt or get left behind
Not just in digital marketing, but across all sectors, the speed at which you adapt to changes is becoming crucial in order to keep up with competitors.
Machine learning is driving constant changes and improvements at a faster rate than humans have ever been capable of. Knowledge sharing has also become commonplace, providing ample opportunities to enhance your own skills and refine your business's digital strategy.
Companies can optimize in almost every way imaginable, driving them towards increasingly streamlined and efficient processes.
Dramatic shifts in advertising, product selection or overall strategy should aim to be as reactive as possible to consumer needs while also being well-thought-out and based upon reliable data.
Whatever sector you find yourself in, if your business can accurately track changes in the market and then, whenever necessary, shift its approach to align itself with those changes, both longevity and profitability can be secured.
Final thoughts
The video and print ads on show in KFC's latest campaign combine to make us aware of KFC's powerful position in the fast-food market.
What could be overlooked amidst the bold, hubristic tone is a recognition that KFC's recipe has put them where they are. The message is consistent and unambiguous: you simply cannot strive to reach KFC's levels of market domination with an easily imitated product.