Combin Scheduler is a free desktop tool for Instagram posts and Stories auto-publishing. The tool is available for Windows, macOS, and Linux.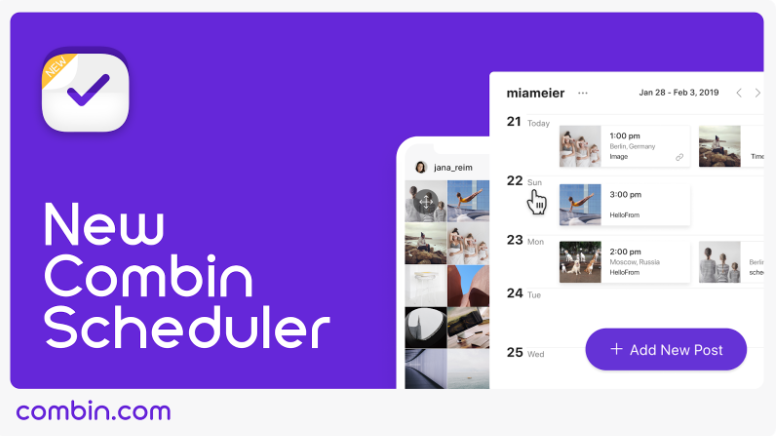 What is Combin Scheduler?
Instagram content planning may be a challenging task to perform it from a smartphone. Digital marketing agencies who plan loads of content, companies with Instagram as the main eCommerce channel, professional photographers, designers, illustrators are those who find it difficult to plan the content from mobile devices. And this is not spoken of those who love writing long captions since it's almost impossible to do via mobile phone without advanced text editing tools. And here's Combin Scheduler a solution. 
Combin Scheduler is a desktop content planner for auto-scheduling of Instagram posts and Stories and creating a beautiful Instagram feed. 
How to start working with Combin Scheduler?
The first thing you need to do is to download and install Combin Scheduler on your PC. To do so, you need to visit the Combin website and download the app for free. In a popped-up window type your email address, and the download begins automatically. After the downloading is over, install the app on your computer.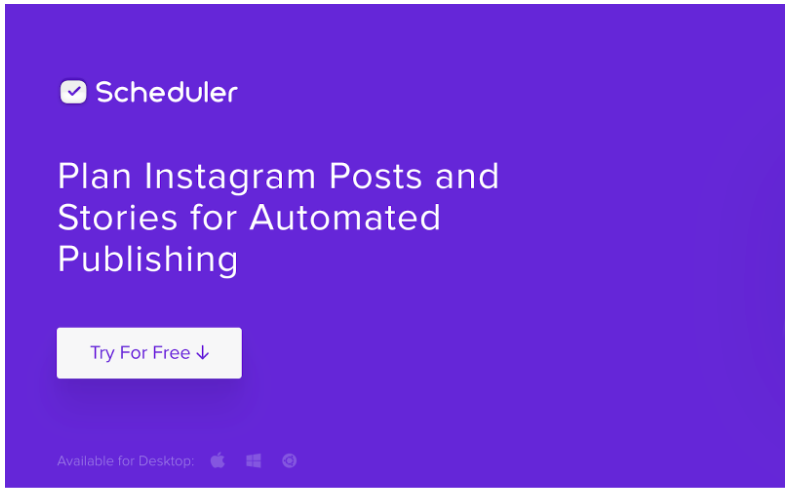 So, the app is installed. Log in with your Instagram account and let's get straight to work. 
Combin Scheduler Features
As the name of the app says, the main feature of the app is planning Instagram content and posting it right away. 
Instagram Posts Planning
With Combin Scheduler, you can plan posts and Stories for your Instagram account for days, weeks, and months ahead or share the content instantly. All the content you plan will be published on the platform down to the minute. Just drag and drop the image or video, write a caption, add a location if you want, set publishing date and time, and voila! You've planned your first post with Combin Scheduler.
Here's a short guide on how you can do it with ease. 
Instagram Stories Planning
Stories are a vital part of Instagram content. Daily, more than 70% of the whole Instagram audience watch Stories, so it's nearly the most-viewed content form on Instagram. Combin Scheduler allows you to publish Stories from the desktop of your PC, as well. The feature saves your time and effort and is very easy to perform. 
Like with posts publishing, select the required image, choose the date and time, and press Create – all in a couple of clicks.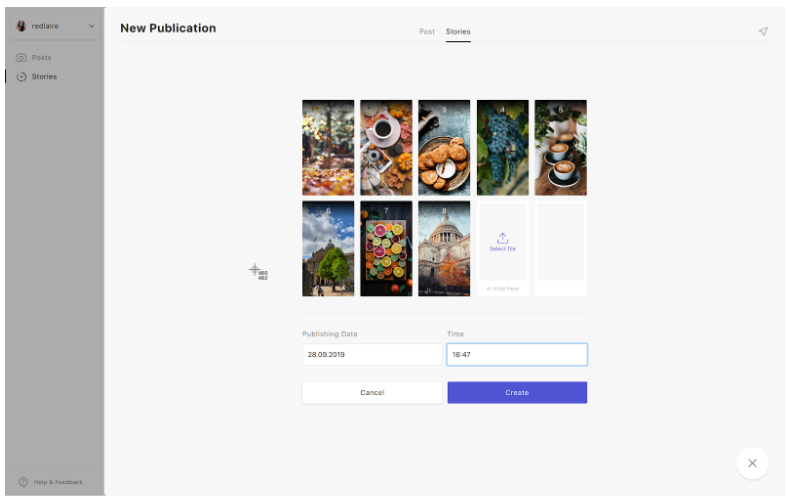 You can publish one or multiple Stories – all up to you. 
But that's not everything Combin Scheduler has to offer. 
Image Size Editing 
To fit the Instagram aspect ratio, use the in-app crop and zoon features and change the photo size to square, vertical, portrait, and landscape.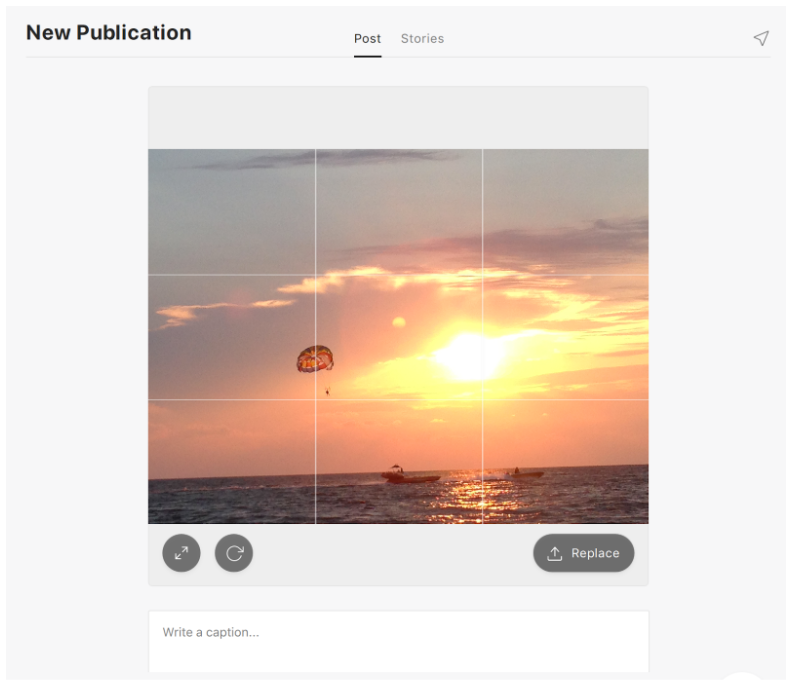 Captions Templates
Combin Scheduler allows you to get the most out of Instagram captions. Text anything you feel like in a special caption feed, add emojis, tag other users or put hashtags. You can use the maximum available amount of characters – 2,200 – to write the caption and format the text as you wish without fear that it will fall into one long unreadable text. 
To save your time, you can make up caption templates in advance and dedicate them to each type of content you're going to publish. Or simply store packs of relevant hashtags there.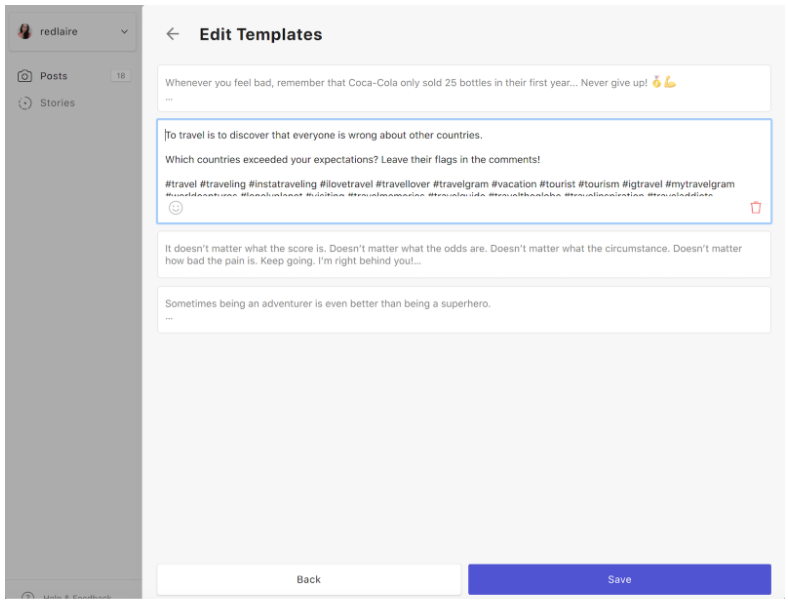 In-App Feed Preview
The visual part of the content is vital on Instagram. So to make sure your new posts fit your current grid, style your grid layout within the in-app calendar and change it based on your taste or goals and attract new followers effortlessly.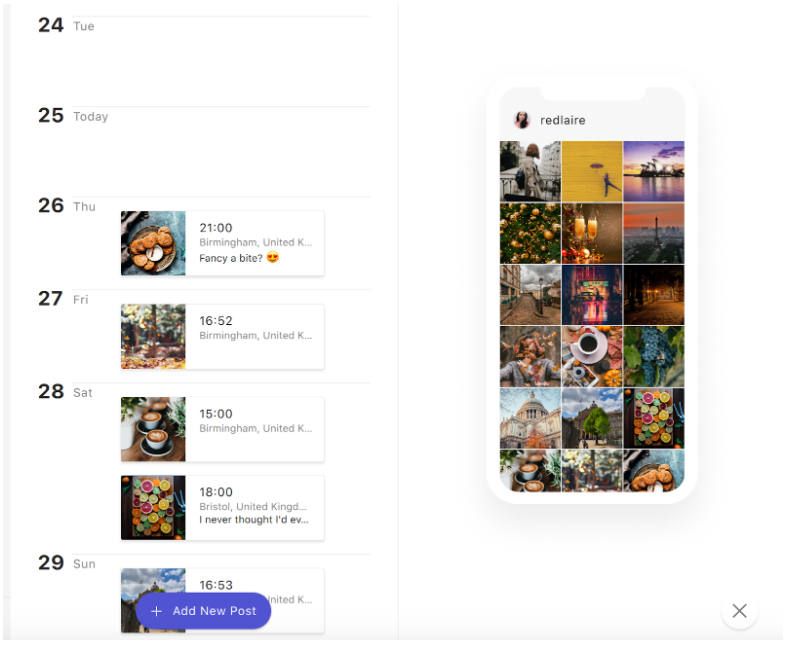 How much does Combin Scheduler cost?
Combin Scheduler has three subscription plans – Starter, Personal, and Business. 
You can easily try Combin Scheduler for free and enjoy all the basic functions, including three scheduled posts, three scheduled Stories and five Story parts, management of one Instagram account, location tagging, and bulk image uploading. 
Personal plan costs $7 a month and includes all the above plus unlimited posts and Stories planning and adding the link in bio. The latter feature is appearing in the upcoming updates. Business plan for $21 a month includes all the aforementioned and allows managing up to five Instagram accounts. 
Don't hesitate to try Combin Scheduler for free now.
And to make your Instagram marketing even more effective, try Combin Growth, a tool for Instagram account promotion. 
Join To Our Newsletter
You are welcome