Chart of the Day: What emerging behaviours are consumers showing as they interact with digital assistants and what are the implications for marketers?
At the moment the physical and virtual papers are full of reviews and consumer experiences of the different options for home smart speakers. It's no surprise, since this is one of the biggest trends in tech, with 50+ million voice assistants due to ship in 2018 as I showed in my last article on smart speaker forecasts.
We're also seeing emerging research on how consumers are interacting with these speakers which is useful for marketers and brands who are working out how they can potentially interact with audiences. In this article, I share some of the latest consumer research from Google. Here is their research summary. I found the figure that 70% of queries to the Google Assistant are natural language since this shows the increasing importance of optimising for these natural language queries.

Where room are voice assistants used in?
I was expecting that the majority would be used in a shared space, perhaps the kitchen, but in-fact a quarter are in the bedroom which is understandable for setting alarms and checking the weather to see whether it's worth getting out of bed…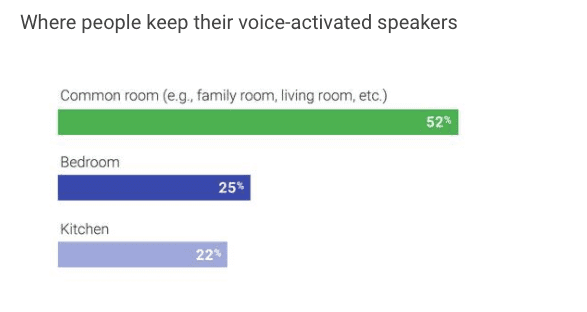 Many reviewers talk about the utility of the device often leading to multiple assistants so you can interact with them through the house.
Marketing options for interacting with consumers
I was surprised to see the popularity of getting deals and offers given the amount of offers we get via email and surveys showing consumers often see these as spam. But the response to this question shows there is some appetite for receiving personalized offers. This will be mediated by the device vendors and it will be interesting to see which controls consumers are given. Will there be a voice command for 'turn the ad blocker on?'…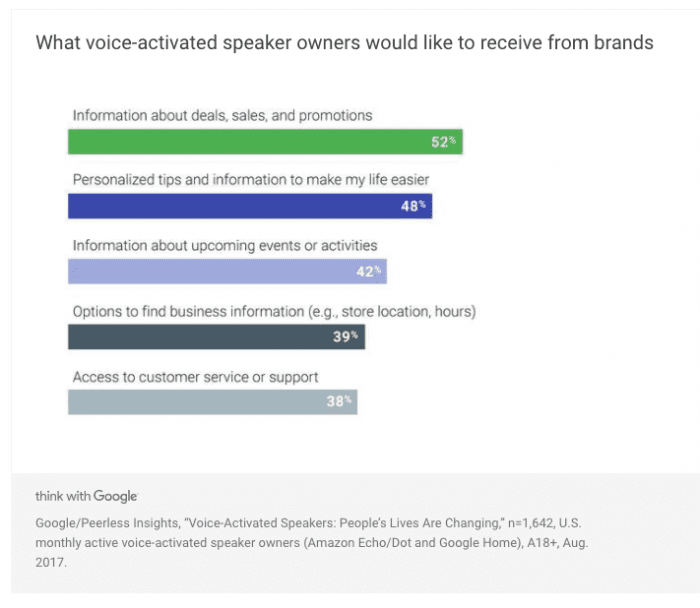 Research source
Join To Our Newsletter
You are welcome