When and when not to gate your content
Generating leads and demand is a key function for many B2B organizations. Building a meaningful pipeline of interest in a product or service is an always-on activity and impacts nearly everyone across the organization, both customer and non-customer facing.
As digital has become increasingly prominent within B2B over the last decade, sales and marketing teams have been using content to build awareness and interest. As a result, the use of content marketing more specifically has seen strong growth: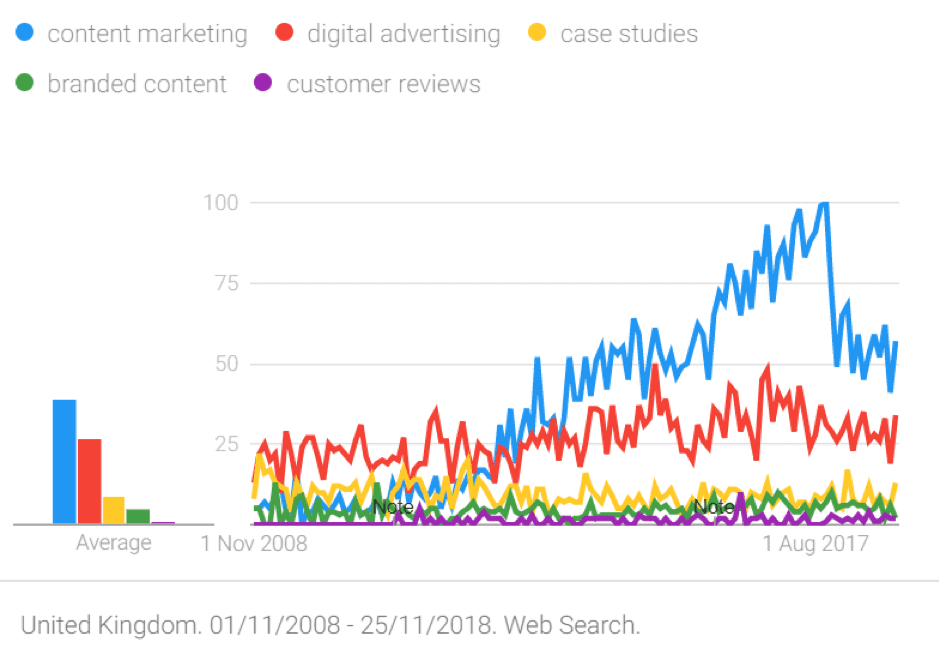 Whilst there is widespread agreement that high quality, valuable content can produce positive results, there are different perspectives on how online content should be used to generate leads and sales.
On the one hand, content marketers with a strong background in SEO believe that if content is made open and available, search engines will reward content creators with a favourable presence within search listings that will result in leads. This approach is argued to have a long-term, compounding effect, essentially generating 'free' traffic over time without the need for continuous paid promotion.
However, the other school of thought is that for certain pieces of bespoke, proprietary work, such as research, white papers or detailed guides, content should be placed behind a 'gate' and given away in exchange for users' information. The practice of 'content gating' is a very popular tactic and it's estimated that as much as  80% of B2B content marketing assets are gated.
To gate or not to gate?
Although there are advantages and disadvantages to both content approaches, it's not always a straightforward decision and should be taken in light of the brand's wider content and marketing strategy. Within this post, I'd like to consider some of the pros and cons of each route and provide some suggestions as to when content should be shared freely and when it may be better to gate.
Making content freely available
Producing content and making this freely available is something I'm more used to as a content marketer. With a background in SEO and B2C, creating content and sharing via search and social has always carried an element of risk but was offset by the expectation that this upfront investment would lead to stronger organic search rankings, increased authority and exposure across other earned and owned channels.
When looking at content marketing in a B2B context, there is clearly more emphasis on building interest at different stages of the sales funnel and driving leads, often for products and services that are much more complex in nature compared to those in the B2C space. With this in mind the pros and cons for making content openly available are more nuanced: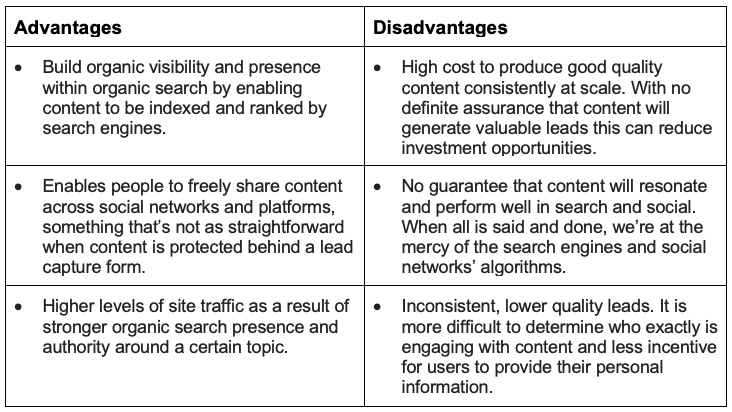 Gating content
Developing content and putting this behind a lead capture form or 'gate' is now an established practice for many B2B brands looking to quality generate leads. The concept is a straightforward value exchange: we'll give you a high-quality, useful piece of content in exchange for your personal information, which includes (but not limited to):
Name
Title
Organization
Industry
Contact information
A gated content approach is a powerful tool for lead generation because it increases the chances of building a database of credible, qualified leads. It also forces the content strategists to produce high-quality content that is closely aligned to the target audience. If you're looking to gather users' information, you have to be sure that you're developing content that resonates with their challenges and pain points and delivers genuine utility.
Nevertheless, there are upsides and downsides to content gating that should be factored into any B2B content plan: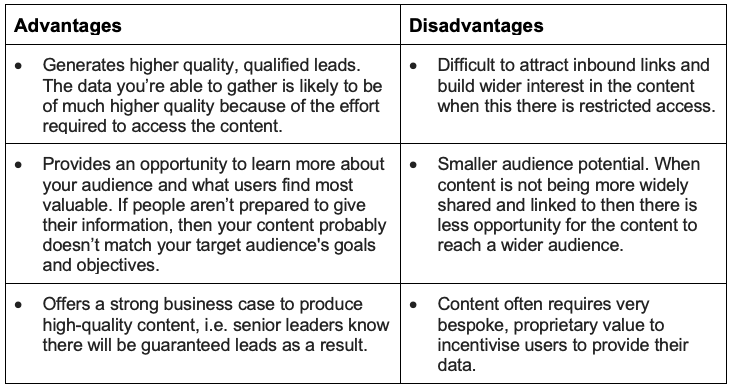 Further reading/ watching
In 2016 Moz created a Whiteboard Friday presentation on the pros and cons of content gating: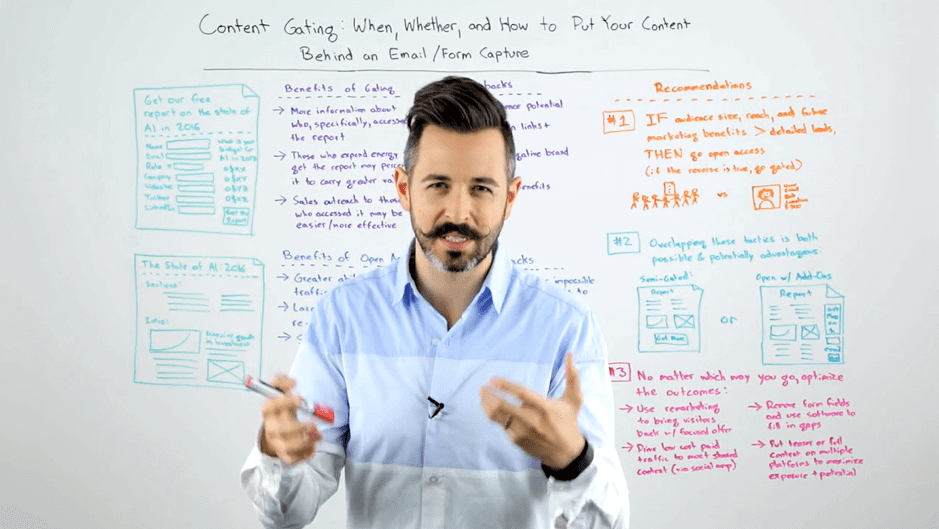 What type of content should be gated
Depending on your overarching marketing objectives, most brands are likely to use a combination of gated and non-gated content as part of their inbound marketing strategy.
The balance will very much depend on a number of variables, including the business/ brand, industry, product/ service and target audience. The sales funnel stage in which the content sits will also play a crucial role.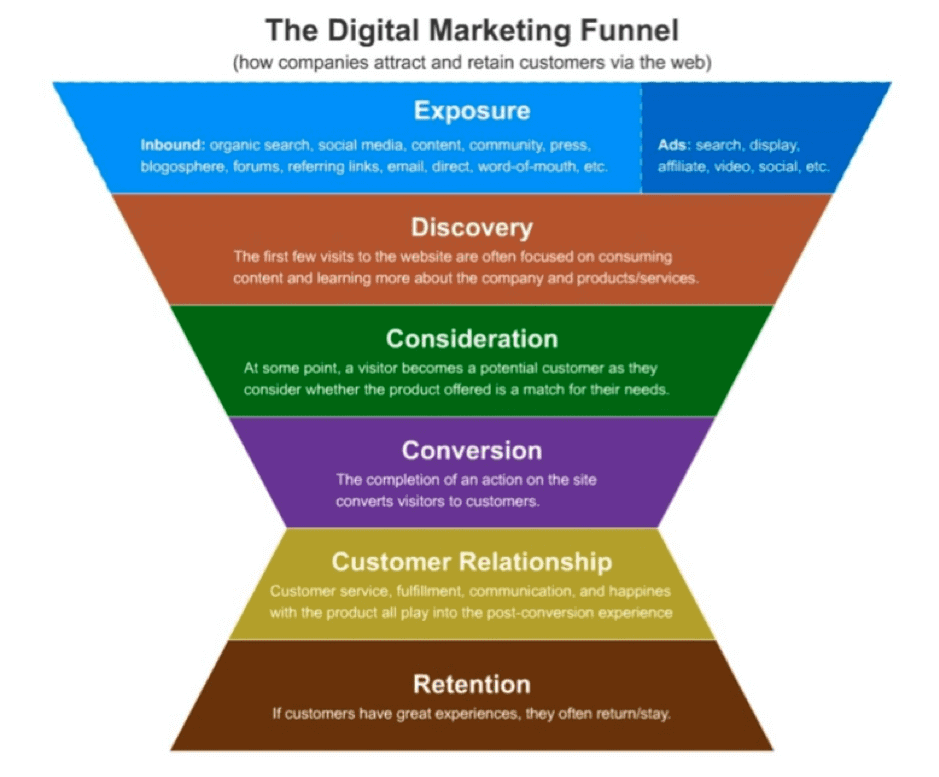 The higher up the sales funnel (reach/ awareness), the more likely content will be non-gated to reach a broader audience. Lower down the funnel (consideration/ engage/ attract), content gating can be more effective, especially when there is a more specific need or challenge for a target audience group.
However, there is no hard and fast rule as to what content should/ shouldn't be gated. Hubspot put together a very useful flowchart to help guide decision-making in this area: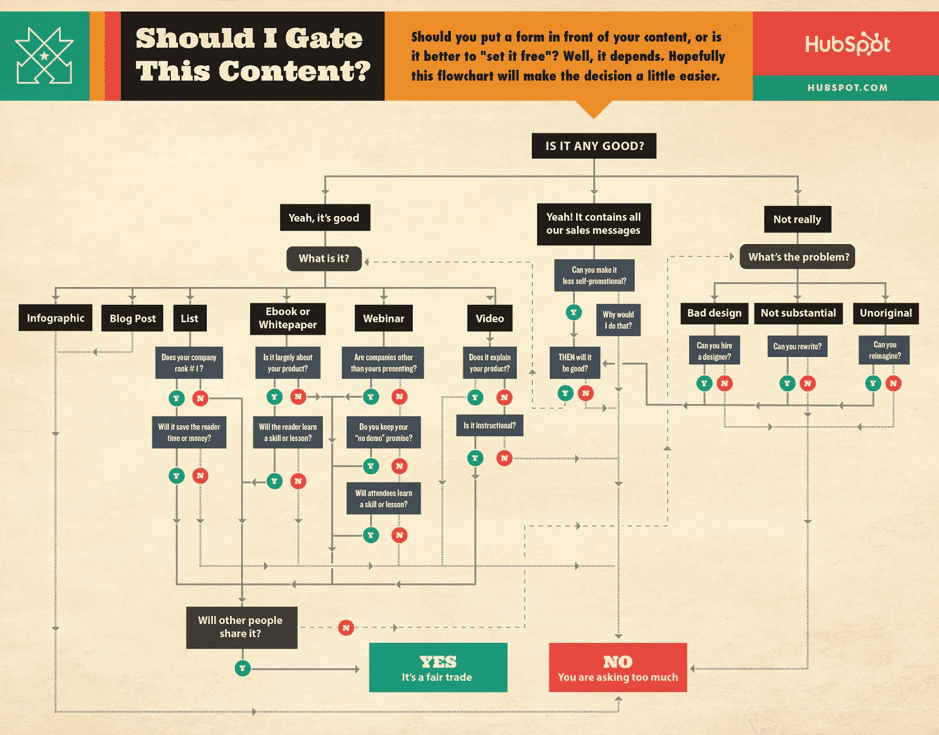 Join To Our Newsletter
You are welcome