Discovering your conversion hot buttons with dynamic personalization
5 easy steps to improve your ecommerce conversion rate using personalization tools, segmentation, interaction data (AOV and RPV) and campaign split testing
As a marketer you're always seeking the holy grail that will grow your revenues, that insight that tells you exactly which design updates are increasing your ecommerce website's key conversion metrics like conversion rate, average order value (AOV) and revenue per visitor (RPV), and – equally importantly – which are not!
The good news: 2017 is an awesome year for conversion optimization tools. We're now way beyond the 'seeing' part – voyeuristically seeing what visitors are doing, where they most click and scroll. Now, by investing in a personalization platform, you can analyze your visitors' specific interactions, and understand which of them correlate with higher conversions and revenues.
Below I share the five steps for doing this.
1. Integrate a tool
The first step to better conversion insights is integrating a dynamic personalization tool. These tools not only allow you to tag and track events, as you would with a conventional analytics tool like Google Analytics. They allow you create any custom visitor segments you want, and report on them, so you can understand which aspects of your user experience (UX) design most positively affect your conversions.
The list of dynamic personalization tools out there is pretty long and includes:
Evergage
Dynamic yield
Optimizely
BarillianceRich Relevance
Google Optimize
For a comprehensive list of 28 website personalization and recommendations software tools, Dr. Dave Chaffey gives a full breakdown covering; personalization integrated with web analytics, personalization Software as Service (SaaS) for Ecommerce, personalization features available as part of CMS or Commerce management systems and B2B, marketing automation and publisher website personalization tools.
Don't be overwhelmed, just devote a few hours to evaluating the tools and choose the one that best fits your staff capabilities and budget. Regarding cost, based on my experience using Evergage, Optimizely and Google Optimize, for most sites, the cost is under $4K per month. As I'll show you later, this is a modest investment compared to the significant revenue gains you can expect to achieve within a few months of plugging in these tools.
2. Tag all interactions you might care about
As management guru Peter Drucker said, 'What gets measured gets done.' In the world of conversion rate and revenue optimization, this means that you can only report on and learn from the user interactions that you are actually tracking. So be sure to tag every event that you feel may be useful when you do your downstream analysis.
For an ecommerce site, this means going beyond product views, adds-to-cart and 'start checkout' clicks to include nearly all category, product and cart page 'micro conversion' interactions (interactions that lead to downstream macro conversions). For a lead generation site, it means including all fields, links, and buttons both in the form 'action' panel and the clicks that lead visitors to this form. Think of the full UX journey leading up to the final conversion click and you'll be on the right track for event tracking.
3. Create a bunch of segments
Once you have all key interactions tagged, you can start creating segments. If you're not familiar with segments, think of them simply as groups of visitor interactions, defined by a set of rules. One segment could be 'Visitors who used chat in any session.' Another could be more specific, such as, 'All visitors who used chat within the last 14 days, And who purchased one or more products'. With this last segment, you'll later be able to compare these chat-engaged purchasers to your broader set of buyers.
As you can imagine, there are literally hundreds of segments you can think of. The key is to think of the combinations of visitor behaviors that you'll most want to compare after the tool has been installed and processed enough data. If you can't think of all possible segments at the onset, don't worry. Unlike with event tagging, you can always add more segments later.
Lastly, don't forget to create meaningful 'benchmark' segments. For the example I just mentioned, it's not meaningful (in fact, it's misleading) to compare chat purchasers to all visitors. To see the most relevant conversion and revenue numbers, you'll need to compare these chat purchasers to visitors for which the chat feature existed (the set of visitors who could have used chat).
4. Find the correlations by running reports
After you have tagged your key interactions and defined the segments you want to report on, you'll be in waiting mode for a couple weeks or so (depending on your site's traffic levels) for your personalization tool to collect enough interaction data. Then you can start running reports.
As an example, here are the reports I created for a seller of surveillance equipment:
Report comparing average order value (AOV) and revenue per visitor (RPV) of visitors who used either the global (header) or product page chat feature to visitors who had been on the site for 60 seconds or more (were at least minimally engaged) and did Not use any chat.
Report comparing AOV and RPV of visitors who had viewed one or more product videos to visitors who had been on the site for 60 seconds or more and were exposed to a video on either a category or product page but did Not click a video.
Report comparing AOV and RPV of visitors who had started a 'product finder' to visitors who had been on the site for 60 seconds or more and were exposed to a category page that contained a product finder button but did Not use it.
When I ran these reports I discovered these amazing ratios:
For Chat: The revenue per visitor (RPV) was 3.9 times higher for visitors who used the chat feature.
For Videos: The RPV was 1.7 higher for visitors who viewed one or more videos.
For Product Finders: The RPV was 2.2 times higher for visitors who started (but didn't necessarily complete) a product finder
Now, here's how these insights turned into conversion gold. By knowing the superpower of chat, we made the chat element more visible on the product pages. To increase usage further, without annoying too many visitors, we pushed a chat invite after 20 seconds to less engaged visitors. After doing this we saw both usage and the associated revenues increase.
We made similar UX updates for the video and product finder experiences. Altogether, this resulted in $640K in annual revenue lift, which far exceeded the client's investment in marketing consulting and the personalization tool ($108K). That's a 490% ROI! And, of course, the revenue gain was recurring every year, while the investment was completed in six months.
5. Run some split test campaigns
While the above analyses were done on a manual basis, many personalization platforms allow you to run split (A/B) or multivariate tests in an automated way. You'll still need to do the tagging and set up the segments. You'll also have to create alternate versions of creative (e.g. the chat feature UX) so the tool can serve up the different versions to your visitors. Then you just need to wait a couple weeks for the results to roll in.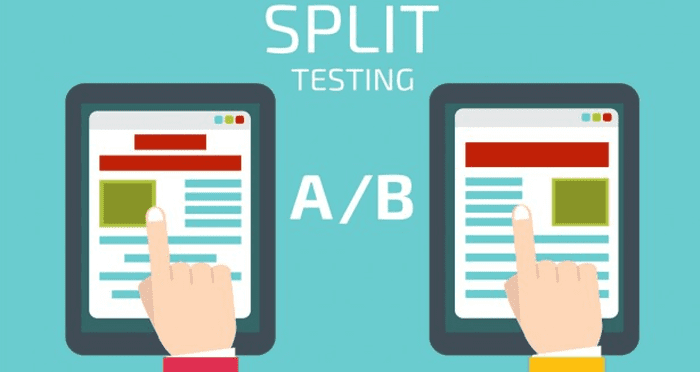 In the meantime, you can start envisioning other tests you can run. You can even run these other tests at the same time, as long as they don't interfere with each other (involve the same UX elements). In no time you'll have a collection of campaigns that you can learn from, even if they don't push the conversion, AOV and RPV needle upwards. Remember, negative learnings are just as valuable as positive ones on your conversion improvement roadmap because they confirm what you should not be wasting time on.
Summing up
Guys, if you could learn which of your gifts make your spouse the happiest, you'd want to know, right? If those $50 flowers only made her happy for a week (until they wilted), but that $100 necklace kept her in the romantic mood for months, you'd soon be buying her more bling than flowers.
While this jewelry-affection correlation is subjective and may take the average guy months, even years, to discover, with an off-the-shelf dynamic optimization tool you can get quantified UX to conversion rate, AOV and RPV correlations in a matter of weeks or months. Yes, these tools will cost you a few thousand a month, but, if your website has significant traffic, you'll likely see a 300% or higher ROI within a few months. And this payback on your investment, along with the associated revenue lifts, will soon have your marketing leadership singing your praises.