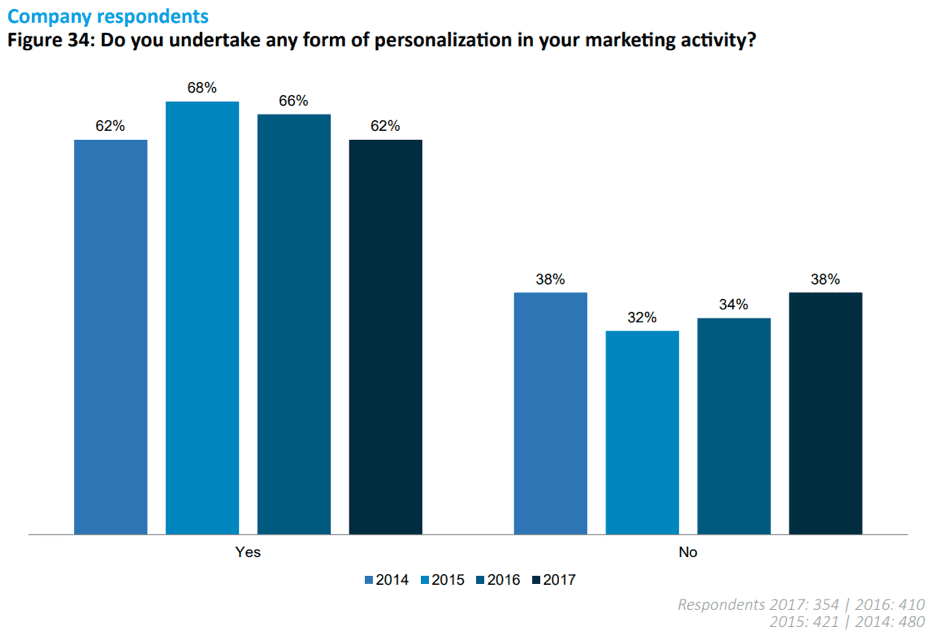 Five reasons your business is not ready for website personalization
Getting website personalization right is hard and I bet you are sick of being told otherwise
I don't blame marketers for trying to tell you differently of course. It's immensely frustrating for them too – knowing just how valuable personalization can be and knowing that it will, in time, become a necessity, rather than luxury, for all brands to offer a personal experience to their customers.
Still, industry folk are frequently told we should be getting on board with web personalization and the many different approaches to execution that have been proposed over the last few years. But (and it's a big but), rarely does anyone address the fact that most businesses have one or more fundamental and significant blockers in place preventing personalization success (more on this later).
It's akin to asking a member of the public to take part in the World Championship triple jump competition and preparing them by showing them a video of Jonathan Edwards breaking the world record in 1995 (a record that still stands, by the way). No doubt this muggle off the street will have a good crack at copying Jonathan, but this approach fails to appreciate not everyone has the speed, agility, power or BMI to even reach the sandpit.
Forward-thinking brands are trying to reach the personalization sandpit, hoping to build beautiful sandcastles, but most are falling short. In fact, personalization adoption rates are now flatlining. A 2017 Econsultancy report showed that 62% of companies surveyed said they were doing some sort of personalization in their marketing, down from 66% in 2016.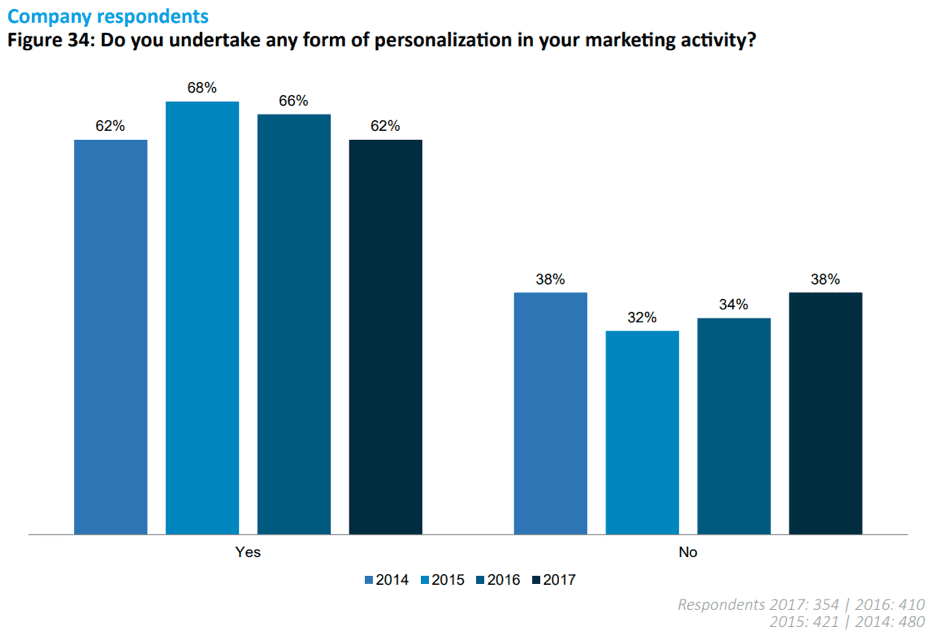 Why is this? Professor Chris Bones, Chairman of Good Growth, takes the view that "there is some scepticism about personalization in the market and it's probably justified. After all, there are plenty of examples where there has been significant investment in resource and time, that's resulted in little (if any) measurable difference".
Let's be clear, personalization can deliver a significant measurable difference, but many brands are struggling to realize it. There are clearly substantial blockers in their paths.
It's critical to fully comprehend the blockers to personalization up front before trying to build any solutions. A solution-first approach has been tried – it doesn't work. Really knowing the hurdles that need overcoming first will empower brands to address them smartly and to perhaps walk before they run.
Fresh Egg has focussed a lot of attention on illuminating these blockers. We've spoken to our broad customer base, to brands who are not our customers and to agencies active in the personalization space. We've also reviewed pretty much every study published that included data on personalization.
What we've found is there are five common blockers to personalization adoption and execution, prevalent among businesses of all sizes.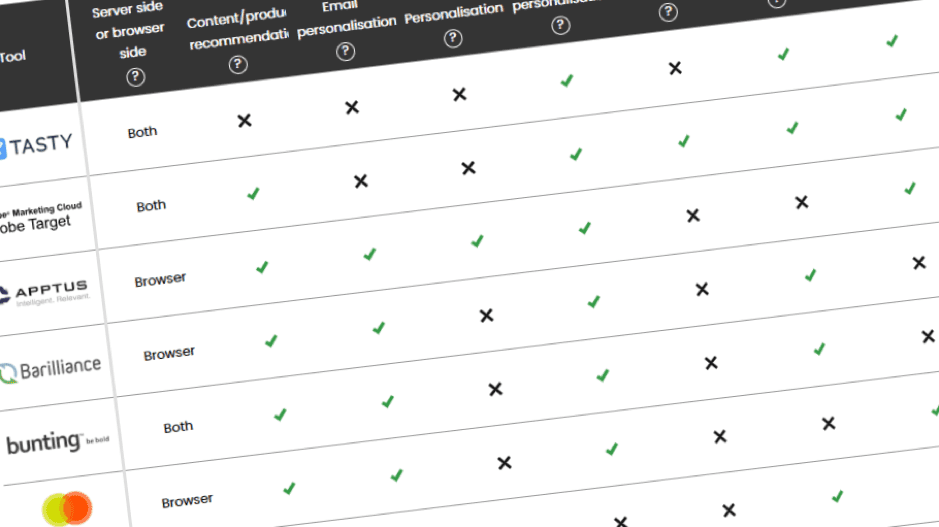 1. Technology integrations
Marketing technology is a wonderful thing, but as more tech hits the market, there is a greater need for plug-ins and integrations to link customer data together and make it work. There are very few companies that don't have at least some legacy systems, which either can't integrate with others or are very picky about who they play nicely with.
The single customer view (all customer data in one place, easily accessible and extractable) is the holy grail for many marketers and is often an aspiration when it comes to undertaking personalization activity. The reality is that trying to achieve this pilgrimage often results in early failure, along with the activities dependent on its realization.
Barriers – technology integrations:
Large IT undertaking.
Many disparate data sources to make it work.
Cost vs return on investment (ROI).
Problems integrating legacy systems.
Competitive IT roadmaps and priorities.
2. Lack of evidence
When searching for content on particular marketing disciplines or channels, you are likely to find a multitude of stories backed-up by strong success figures.  Take email personalization, for example, the internet is practically drenched in case studies, numerical evidence and ROI stats that prove it works.
Whether it's tailored email subject lines, dynamic content, abandon cart or browse abandonment programmes. It's all there. But it all goes very quiet when it comes to website personalization. This could be partly because few brands are investing in this space.
Or it could be that a number are investing and testing but are reticent about releasing their results. Understandable of course, as the test and learn results are likely to reveal a lot about their customers' needs and expectations, and thus run the risk of being exploited by the competition.
With that in mind, a lack of evidence could be a reason why marketers are currently investing budget in other marketing disciplines that could, in the long run, prove to be less valuable.
Barriers – lack of evidence:
Nervousness about cost vs unknown ROI.
How do you build a business case when there is a lack of industry case studies?
What if it all goes wrong?
Lack of funds for exploratory research and development (R&D).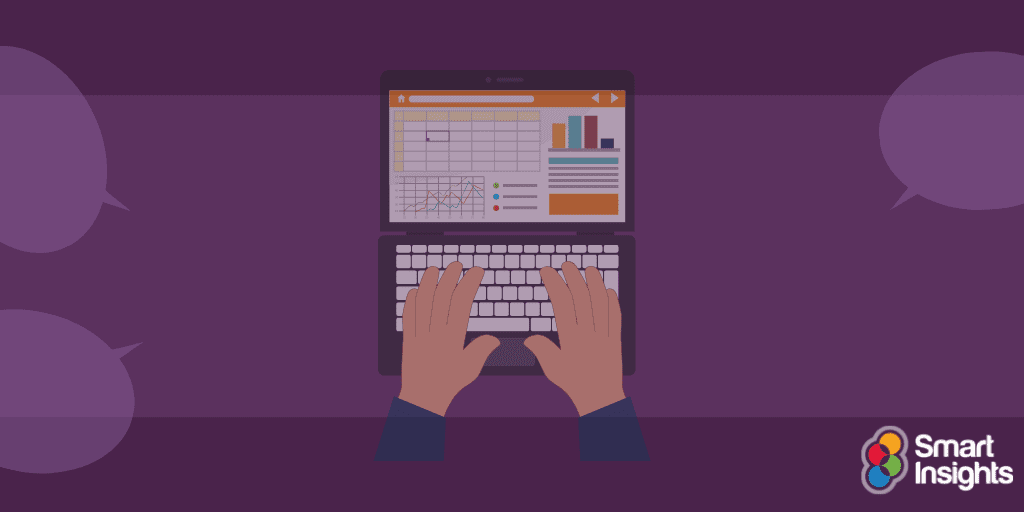 3. Strategy
How does website personalization fit into your marketing business and strategy?
As digital marketing sections within plans tend to need ROI figures appended to them, do you feel confident in going to your board and fighting for the budget to invest in exploring website personalization further when you aren't sure of a possible ROI outcome?
As it's in its infancy (compared with other marketing disciplines) can it be relied upon to perform in same way? Here at Fresh Egg, we believe strongly that complete website personalization is the future and that it will, in time, become an absolutely essential component of a consistently evolving and thriving cross-channel marketing strategy. A strategy that holds personalization, the CX journey and CRO at its heart.
"The main sticking point around companies embracing and making a success of personalization has been a lack of strategy. This has led to a real difficulty in just getting started, let alone putting together a plan for making a long-term difference to the business and all-important customer experience." – Chris Gibbins Director of UX and Optimisation, Big Light.
Barriers – strategy:
Where to start?
Lack of a strategic approach.
Embedding a culture of experimentation.
No buy-in when you don't have a plan.
4. Ownership
Who owns website personalization?
Does it lie with one person or one team?
Or does it straddle multiple teams?
There is no right or wrong answer as each business is different. In this respect, we can learn from CRO campaigns, where they tend to have a person, or team, coordinating the split test activity. But they also encourage a culture of input from all areas of the company; ensuring that learnings are distributed to all who would benefit from them.
Sign-off processes need also to be taken into consideration. With anything, little progress can be made when there is blurred vision, indecisive communication channels and no agreed sign-off process.
Yes, ownership is a challenge, but it's also an opportunity for marketers to start bringing teams together. For example:
UX and optimization teams can feed-in best practice advice or learnings from previous tests and critical user insights.
Development teams can ensure that what is being proposed can actually be delivered and often suggest innovative solutions.
Design can ensure a consistent and effective aesthetic.
Barriers – ownership:
Being able to define who's responsible.
Cross-department input needed.
Conflicting priorities.
5. Skill gap
There is a definitive skill gap in the marketing place when it comes to website personalization. You can't migrate it. Not initially anyway.
There are very few people in the industry who have all of the necessary skills to be able to execute full website personalization on their own.
Agencies like Fresh Egg have vast experience in the composite areas of personalization, including; data analytics, UX, optimization, content creation, design and development. And we pull our skills together effectively to help our clients.
But we appreciate that the knowledge trickle down from agency-side to client-side hasn't had time to happen yet. Making it a challenge for brands to close the skills gap. You might see a few good people in big brands doing personalization, but that's because they're likely to have the scale, the tech and the investment to support them.
Barriers – skills gap:
Who is going to help pull a strategy together?
Lack of relevant skills or wide enough skills 
Now you know the blockers, look out for our next blog post which talks about how to overcome them.
To find out more about bypassing overcomplicated personalization strategies, take a look at Fresh Egg's latest free white paper.