Search Engine Optimisation is no longer a mysterious dark art. After concluding a five-year research and development project, REACH.AI, Media Skunk Works announce SEO is now officially dead!
In 2012, York-based innovation laboratory, MSW set out to industrialise the SEO industry. Twelve months later, it relocated to the York Science Park and that turned out to be a vital move for the fledgeling operation.
This commenced with a project in collaboration with the University of York's Head of Artificial Intelligence (A.I.), Suresh Manandhar.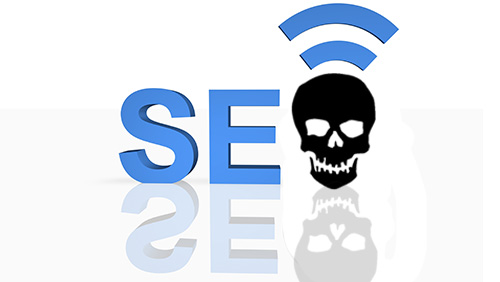 Machine learning is often described as the process of extracting knowledge from data, similar to refining petroleum from crude oil. Today, A.I. is ubiquitous and the largest company for it in the world is Google.
In 1998, their search engine was a paradigm shift. Its secret source was the innovative PageRank algorithm. PageRank pays less attention to keywords within a web page, but rather judges the page based on the links that link to it.
MSW's industrialisation of the process of delivering these links has earned their VIP client roster, including leading gaming, casino and betting brands, billions in revenue over the last five years and continues to do so.
In 2015, Google announced RankBrain – an algorithm for learning how to rank pages, its usage and purpose, confirmed on 26 October 2015. PageRank had evolved and no one, not even Google's engineers knew how the rankings were determined… until now!
"Before we could solve SEO, we first needed to solve countless other information retrieval problems," said MSW founder and CEO, Paul Reilly.
"It's been challenging to say the least, not to mention expensive. We employ some very talented people and the team works very hard, often under very difficult conditions.
"SEO is more like a competitive sport and it takes a special kind of person to compete at Olympic level. The project – funded by the sweat and tears of everyone involved, past and present – has been quite a roller coaster.
"Solving the problem was the easy part, the hardest part was building the technology to get the data."
MSW's REACH.AI project offers unique investment opportunities for those interested in SEO, digital marketing, data enrichment, and person-name disambiguation objectives.
Comments