Should you be using omnichannel marketing to boost customer experience?
It has now become vital for brands to inject their unique voice in every communications channel that they make use of, be consistent with pricing policies and promotional offers to avoid any confusions for potential buyers. More and more brands are wanting to move towards an omnichannel experience, integrating the offline with the online.
As Christina Dam, Product Marketing Lead of Square suggests, "A great omnichannel experience feels familiar to the customer, regardless of the channel." Hubspot defines the omnichannel experience as, "the ability to deliver a seamless and consistent experience across channels, while factoring in the different devices that consumers are using to interact with your business."
A 2017 ecommerce survey of 1,164 U.S. small and medium retail business owners, conducted by Square and Mercury Analytics, found that:
56% have a physical store
21% have a pop-up store, or pop-up at events
34% sell through their own website (using a website building platform)
25% sell through Facebook (40% on social media as a whole)
16% sell through Amazon (more should, considering almost half of purchases begin here)
22% sell through other marketplaces (including Amazon, eBay, etc.)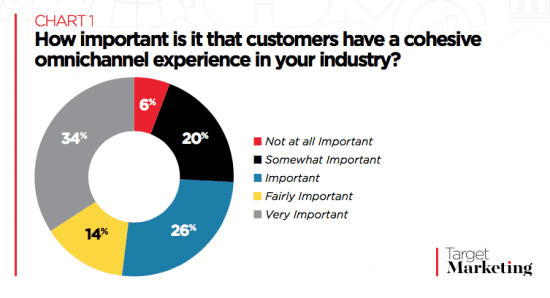 Latest research from Target Marketing shows that over 74 percent of responders said it was important, fairly important or very important to have a cohesive omnichannel experience. Going forward, most devices that people use to access online resources and make purchases will become integrated. According to Google, "About 85% of online shoppers start a purchase on one device and finish on another." It is imperative for online retailers to make use of this trend and make their online experience as integrated and user-friendly as possible, to be able to reach and target the multichannel shopper.
It is no longer enough to just have an online presence on multiple channels, the channels now also need to be efficiently integrated. You need to make sure that your ecommerce strategy includes consistent branding, design, messaging and payment methods, to be able to provide and integrated and seamless omnichannel experience.
However, despite how easy it is to broadcast on all channels and have a multichannel presence, tracking the growth of an online business remains extremely difficult. The secret to success for retailers in 2017 is to be strategic and targeted in their efforts, both offline and online, through omnichannel selling.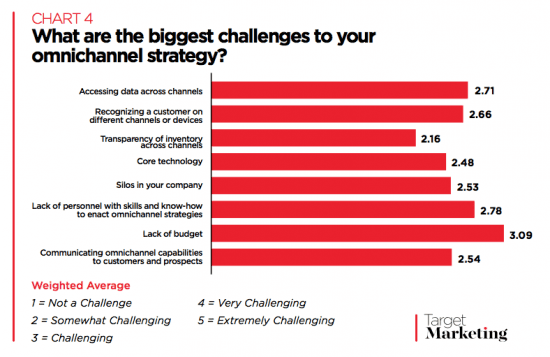 The research also shows that biggest challenges for marketers to implement their omnichannel strategy include, lack of budget, lack of cross-platform data and customer recognition, and lack of personnel with the relevant skills. Lack of budget being the biggest challenge, it shows that marketers haven't pencilled in the omnichannel transition and technology budgets required to have a successful strategy set in place, as it is still an emerging trend within the industries, which needs more of consideration and forecasting.
Another key challenge is that marketers are not investing enough in training and development for their team to be able to cope with and perform adequately for their omnichannel strategy. The technology and tools can't work themselves, brands need to invest in proper training of personnel.
Join To Our Newsletter
You are welcome