In recent years, companies have increasingly been looking for opportunities to mine success in "Silicon Hills," a moniker for the growing collection of tech companies in the Austin metropolitan area. Employment in the Austin tech scene has grown by almost 25 percent in the last five years, and tech jobs currently make up almost 16 percent of jobs in the region, according to a recent report by The Austin Chamber.
As these tech companies evolve their technologies and scale their teams, local job availability in the industry grows. Last year was a significant one for many businesses in the area, including GoDaddy, Red Ventures and LogicMonitor, which all scaled in big ways in 2019. Learn more about the acquisitions, office expansions, new user landmarks and other markers of growth these companies hit before the turn of the decade. 
How They've Scaled Since Founding
Since launching in 1997, GoDaddy has grown to host over 18 percent of all the domain name registrations on the internet (over 78 million), five times more than any other company worldwide, according to Domain Name Stat. And of all the dot-com specific domains on the web, GoDaddy hosts 72 percent of them. 
A team of more than 6,000 employees spread across 14 international offices power the company's efforts to optimize the online presence of business owners worldwide. Those optimization efforts involve more than giving customers a domain name. The company has evolved in recent years to provide business owners with a growing suite of additional services, including marketing, social media, web design and search engine optimization. 
Why 2019 Was Big
A significant portion of GoDaddy's social media development followed the acquisition of internet marketing service Main Street Hub in January 2018 for $125 million. That acquisition (which was the company's 21st) welcomed 600 Austin employees to GoDaddy, with more incoming in 2020. 
GoDaddy also acquired multi-channel listing company Sellbrite in 2019. It then launched the GoCentral Online Store, which lets customers list and sell their online inventory through Amazon, eBay, Etsy and other retailers from a central location. Last year, the company inked multiple partnerships to expand its product offering and exposure, including a deal with the technology and financial provider Kabbage, which will give GoDaddy users access to a business line of credit. 
In September, GoDaddy announced InSight, which uses data science to give customers a detailed action plan to improve their marketing efforts across their entire online presence.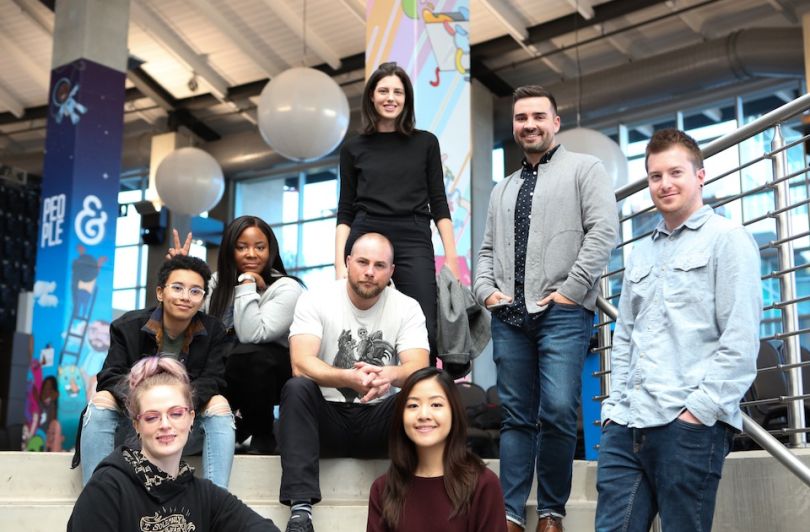 How They've Scaled Since Founding
Red Ventures uses its 22 brands, strategic partnerships and online marketplaces to give clients customized online experiences for their audiences and consumers. Since founding in 2000, Red Ventures has acquired eight companies and amassed a global team of more than 3,000 spread across 34 buildings between Europe and North and South America.
Why 2019 Was Big
Two of Red Ventures' eight acquisitions took place in 2019. The first was Higher Education, a marketing and enrollment services company acquired in April, followed by Healthline Media, a health and wellness information publisher acquired in July. Those two acquisitions added 500 new teammates and six new offices, including presences in San Francisco and Brighton, U.K.
The company also launched a professional development platform called "The Curve Online," where staff can soak in knowledge from internal experts and external influencers. Over 14,000 hours of online learning and development have been logged since it went live. 
Its brands amassed 184 million paid search clicks from Google and Bing and published more than 40,000 pieces of digital content in 2019. Teams in Austin and New York also moved into new offices.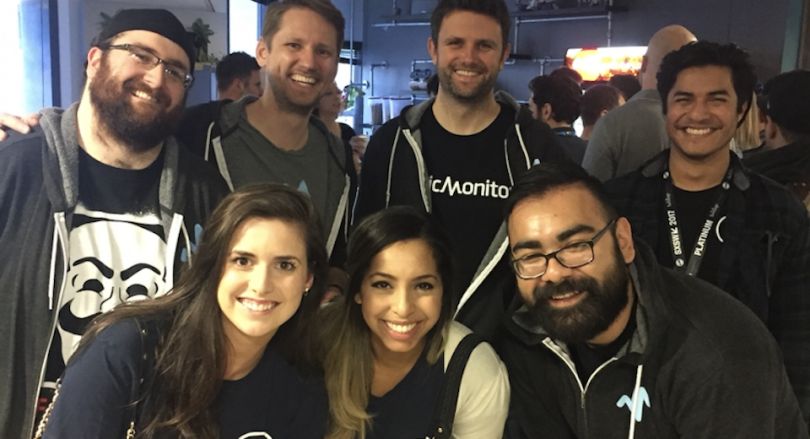 How They've Scaled Since Founding
Since 2008, LogicMonitor has helped companies monitor their IT infrastructure in on-premises and multi-cloud environments. The company has grown internationally and now has 500 team members spread across nine global offices. The company raised $130 million in funding in 2016 and experienced a significant amount of acquisition activity in 2018. It acquired information technology company ITculate, and was acquired by private equity firm Vista Equity Partners later that year. 
Why 2019 Was Big
The company hit a number of milestones in 2019. It reached 75,000 users, who were given a brand new interface and utilized the platform from within thousands of companies worldwide. It was used to monitor almost 1.5 million devices and also went live on the Amazon Web Services marketplace. 
New executives were welcomed, filling roles including COO, CPO, CFO and a global VP of channels and alliances. Team members in Austin, London and Sydney also saw additions to their office spaces. The company also opened a Research and Development Center of Excellence in Pune, India.
LogicMonitor plans to harness the combined business acumen of its new leaders and resources provided by Vista Equity Partners to scale its international reach and staffing in 2020.
Join To Our Newsletter
You are welcome