Back in mid-March, The Guardian withdrew "all its online advertising from Google and YouTube after it emerged that its ads were being inadvertently placed next to extremist material."
Shortly after, more UK brands followed and stopped their ads running on various Google platforms.
This was not the first time that these concerns were voiced. For years now, advertisers have called on Google and Facebook to be more transparent and allow third-party auditing of ads, including their placement. It wasn't until this recent revolt that Google seemed to handle the matter with urgency.
Below are some of the steps that Google is taking to address the brand safety concerns on YouTube.
Recent News: Google Now Compressing Display Ads with Brotli
Higher Threshold for Monetization on YouTube
On April 6, YouTube announced that ads will no longer display on videos posted by new creators until their channel hits 10,000 views. With this change, YouTube intends to suppress the growth of hate speech by people who join the video platform just to earn ad revenue.
Besides the 10k view threshold, YouTube will also review creators who reach 10k views and apply to the YouTube Partner Program. Only after the channel is approved will creators start earning ad revenue.
Pausing YouTube's TrueView Discovery Ads
In May, Google paused the TrueView discovery ads to allow YouTube to implement the brand safety controls and reconsider where the video ads appear. Before they were paused, TrueView discovery ads appeared in mobile search results or were displayed as "related videos" on the video watch pages.
The ads will reportedly return in Q3 2017.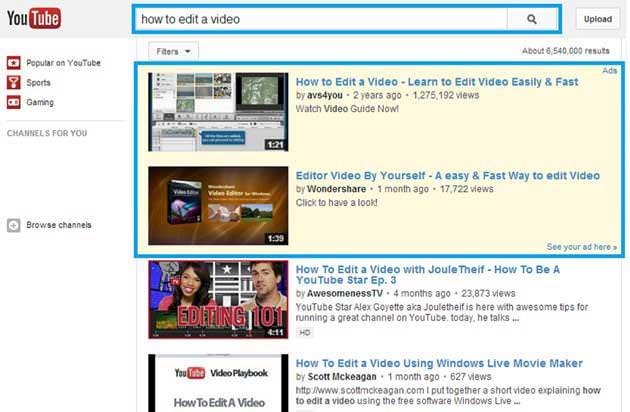 More Executive Decisions to Counter Online Terrorism
The most recent action taken by Google is a four-step plan outlined in a blog post to help counter terrorism. It was put up by the company on June 18.
In order to achieve their counter-terrorism goals, Google will:
start by using advanced technology to identify and remove terrorism-related videos faster
add more independent experts to YouTube's Trusted Flagger program (also known as YouTube Heroes program) to improve distinctions between religious speech and violent propaganda
single out these videos ("In the future, these will appear behind an interstitial warning and they will not be monetized, recommended, or eligible for comments or user endorsements," says Google) to limit the impact of videos that contain inflammatory commentary or religious content
counter hate speech by boosting its Creators for Change program that helps rally more voices against radicalization
Recent News: Bing Ads Now Lets You Advertise by Device
Join To Our Newsletter
You are welcome