Chart of the Day: Inactivity Managment
What is inactivity in email data management?
Your email marketing platform tracks all activity relating to your email marketing, including opens and clicks. It also tracks clients who have not interacted with your emails. Different platforms also rate inactivity differently, for instance, some may class opens still as non-activity because recipients haven't clicked on any links. So, before planning your campaigns it's best to check first.
Win-back campaigns
Win-back campaigns are aimed to re-engage your subscribers. They usually focus on an offer or Unique Selling Point (USP) depending on what you think will entice your subscriber. Your win-back campaigns can be either automated or manual, however, automation does take the hassle from creating one-off manual emails. While planning your campaign, you need to decide on three things:
What does inactive mean for you?
What are you going to do to entice your clients back?
What are you going to do with those who don't engage?
What do you class as inactive?
How long do you want to leave a subscriber on your system if they aren't engaging with you? Let's look at the chart below and see how many months inactives are being left on platforms.
Nine months is the average, at 59%. But what draws your eyes, my little Email Geeks? Could it be the 28+ months? 3.6% leave inactives on their system for well over 2 years? 2 years is a long time to keep redundant data on your platform – you could even get to Mars and back in less time.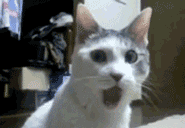 What to do with the inactives?
You have sent your win-back, waited a week or so, and you still have an amount that hasn't re-engaged. What do you do with those? Again you have three options:
Mark all those as unsubscribed, so you don't contact them again
Delete them from your platform
Ignore the results and continue to email them.
If you have gone on this process, what is the point of keeping those inactives on your platform, unless you are going to do something with them again? I suppose you could have a series of campaigns, but remember there could be legal implications in keeping data over a certain time, with no activity. And to be honest, why would you go through all of this to ignore the results – just don't waste your time.
Final reflection
Having inactive clients is a natural part of the email marketing lifecycle and sometimes you just have to let go.