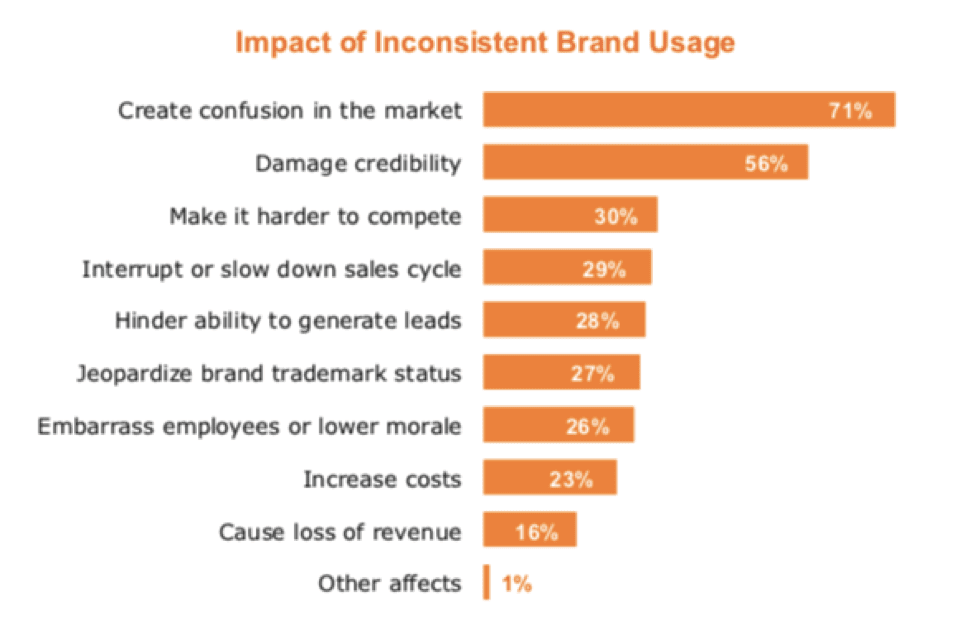 How to build long-lasting trust with your online customers for higher conversions
With the increasing amount of data breaches, internal controversies, and shady business dealings that have been uncovered in the past few years, consumers are finding it difficult to trust businesses
According to Edelman's Trust Barometer report, 42% of customers claim that they have lost trust in many brands. In fact, customer confidence in American companies has continued to decline over the past few years.
Trust is earned, and it must be cultivated over time. This is tricky, especially for new brands who have little experience to go off of. So, how can you establish this with your own audience to not only attract customers, but also build brand loyalty for years to come?
Let's discuss.
Define Your Brand Voice and Stick to it
Every business has a personality. There are words you would use to label a brand that could easily be used to describe a person.
For example, what is Apple's brand voice? Perhaps you would say simple, sophisticated, innovative.
What is Harley Davidson's? Tough, rugged.
What about Coca-Colas? Fun, bubbly, classic.
Whether you have just launched your brand or you've been around for a while, there is no better time than the present to truly define your voice. Failing to do so means that your marketing will be sporadic, confusing, and, ultimately, detrimental.  According to Lucidpress's report, inconsistent messaging can damage your brand's credibility and make it far more difficult to generate leads or make sales.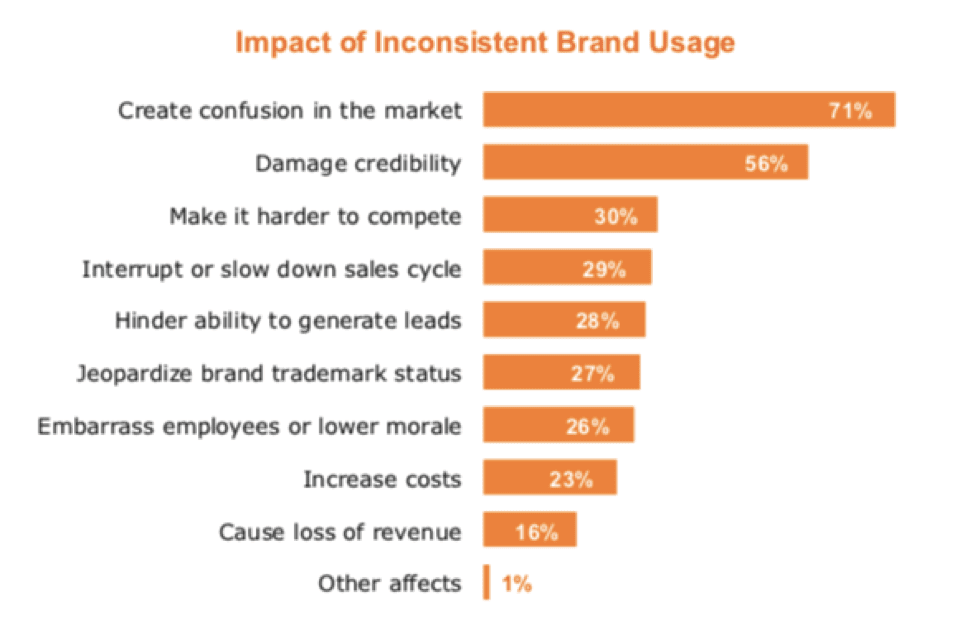 Make sure that your entire team (not just the marketing department) is on the same page when it comes to establishing and communicating your brand voice. Clearly define your niche and research your audience to determine what will connect best with your customers, then come up with ways to implement that brand voice into every piece of the company content.
Incorporate Lots of User-Generated Content (UGC)
Your customers are not always going to believe what you say. But, they will trust what others say about you. 85% of shoppers put online reviews from total strangers on the same level of trustworthiness as they would a recommendation from a friend.
User-generated content works to provide your customers with peace of mind when they are making decisions. 88% of customers look at UGC when considering a purchase, and 39% do so regularly or every time that they buy something. Furthermore, 73% report that it makes them feel more comfortable purchasing from the brand and 67% state that it results in a better shopping experience.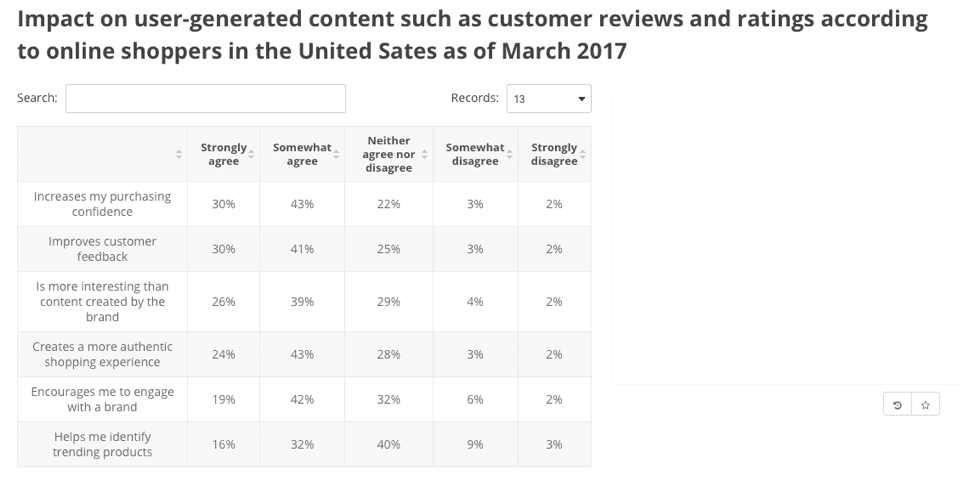 Make UGC a major part of your branding by showcasing it throughout your website and marketing strategies. Display customer reviews throughout your site, share customer's pictures of the products on your social media feeds. Not only does this create some great content for your marketing, it also shows your audience how much you care about your customer's satisfaction.
Showcase ALL Your Reviews
Seeing a negative customer review seems like the end of the world to many online retailers. And unfortunately, some brands are so scared that they either delete them, balance it out with fake positive feedback, or just don't post customer feedback whatsoever.
However, only listing stellar ratings and glowing reviews could actually do your brand more harm than good. 68% of consumers actually trust a brand more when they post both good and bad scores, whereas 95% suspect foul play when only positive feedback is listed. Plus, the majority of shoppers do not expect perfection; 78% are totally fine with buying from a 3 or 4-star average business.
Take these reviews of Trustpilot as an example.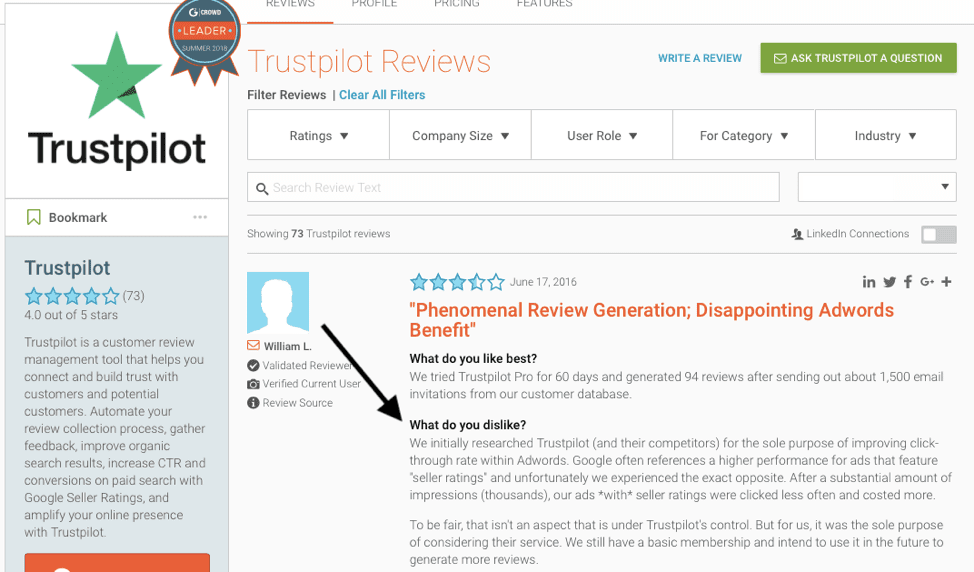 While most of the reviews are genuinely positive, there are some negative comments about certain features that are openly displayed and they have a 4-star overall rating. They even ask customers what they disliked about the product to give future customers a truly honest picture of what they can expect.
By displaying every single one of your reviews (even the not so great ones), you are showing your readers that you embrace honesty. Of course, a huge amount of negative feedback will scare off your customers and should be a sign that things need to change, but a few less-than-perfect ones here and there can do your brand some good.
Try Some Psychological Tricks
Scientists and businesses have done a lot of research into the psychology of consumerism, and their findings are quite interesting. There are certain psychological "tricks" you can use on your website that can impact your conversion numbers simply by the way it makes your customers think and feel about your brand.
For example, creating a sense of urgency can significantly increase conversion rates. One brand started posting a count-down clock by their orders to show how little time was left before the deal would be gone. Doing so resulted in a 9% boost in conversions. This little trick can be used throughout your website – like how Amazon uses it to show when the purchase will qualify for next day shipping or how only a few items are left in stock to encourage impulse buying.

Another trust-building psychological "trick" is incorporating symbols that establish your credibility. For instance, posting trust badges can drastically improve the perception of your website's security, resulting in a higher level of consumer trust and confidence in purchasing from you.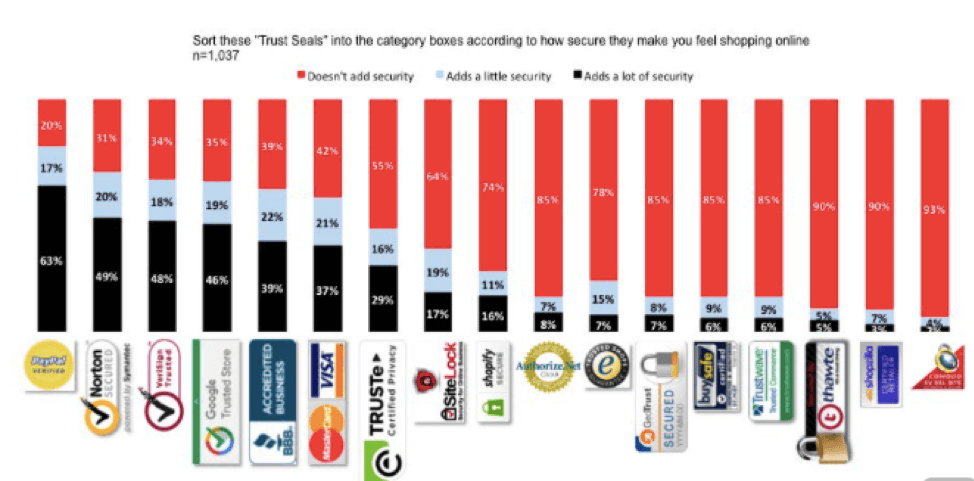 Conclusion
A brand's reputation can make or break its success. The perception that your customers have of your business should be a top concern. Eliminate confusing and conflicting messages by nailing down your brand voice and sticking to it. From there, find more ways to build trust by openly displaying honest feedback and content that comes directly from your customers.  Finally, increase your chances of conversions by easing their fears and urging them to check out with psychological tactics.
The way you treat your customers and how you make them feel is all the difference in their perception of your brand. Treat them right, gain their trust, and eliminate their concerns, and they will return the favor through conversions and loyalty.