Three guiding principles of effective influencer marketing
The concept of influencer marketing is not new and has in fact existed for many decades. For years brands have worked with celebrities and other influential figures to leverage their popularity to positively impact their products and services, however, despite its long history, the rise of digital and social media has propelled influencer marketing into the consciousness of more marketing leaders than ever before. Fuelled by lower barriers to entry and access to a plethora of opinion leaders across a huge range of sectors and interests, the concept of influencer marketing has become a prominent device in the modern marketing toolkit:
2018: the year of the influencer?
Many commentators have illustrated that 2017 proved just how popular influencer marketing has become, leading some to suggest that 2018 may be the year of the influencer. Whether this is really the case or not, it's clear that there is a growing number of major and niche influencers for brands to choose from, opening up a world of opportunity: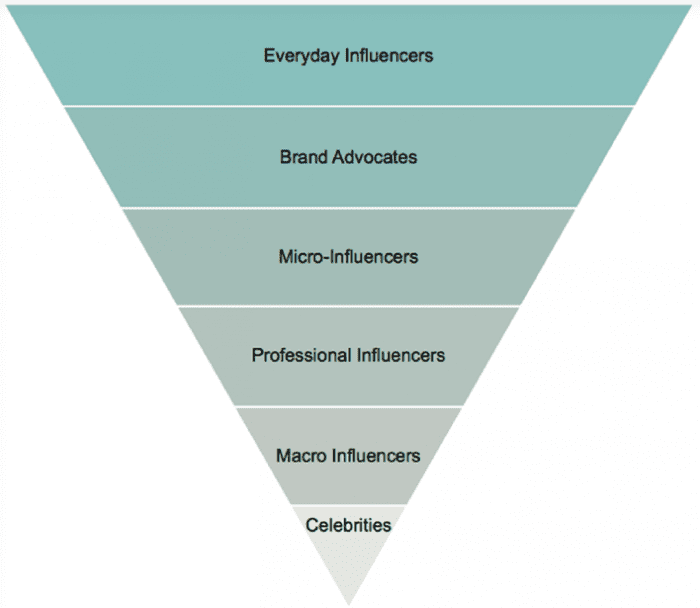 There is no doubt that there are many benefits to working with influencers and it's a tactic that can bring major rewards to any brand, regardless of size or industry.
Nevertheless, marketing leaders should tread carefully, especially if this is a new area of interest, and follow key steps and best practices to ensure they are set up for success.
Smart Insights has a dedicated influencer marketing hub page including an excellent guide to influencer outreach. However, for the purpose of this post I'm going to distil this guidance into three key principles I believe can help set the foundation for a robust and effective influencer marketing strategy.
Three guiding principles of effective influencer marketing
As with any type of marketing there are many different factors to consider and influencer marketing is no different. The three guiding principles below can act as a structure to formulate your approach to working with influencers but always within the context of your overarching marketing strategy and specific campaign objectives:
1. Association
Working with influencers is very beneficial for companies looking to build long-term value and relationships with third-party experts and opinion leaders. However even for short-term campaigns and projects finding a partner that aligns with your brand's values is important because even after the campaign has ended the association with your business will endure.
A big celebrity name or an up-and-comer with a trendy reputation may seem appealing but without a meaningful fit with your brand this could easily backfire and leave the consumer feeling cold and perhaps even a little confused as to the connection. Therefore the right time and investment should be dedicated to finding the right influencer for your brand.
Key steps to consider include:
Audience and brand values – Does the influencer effectively align with my brand values, products/ services and audience? The size of the influencer's audience, reach and engagement should be secondary until you have ensured they are the right 'fit'. Take a good look at their previous postings and brand projects, their views and opinions and their audience profile
Tone of voice and visual communication style –As a follow-on to the above, decide how important it is that the influencer's overall style matches your brand proposition. In some cases, it's perfectly legitimate to find a style that seamlessly syncs with your brand look and feel, however, remember that working with an influencer gives you the opportunity to do something a little different and stand out from the crowd. The video below from Nationwide Building Society is a good example of working with an influencer who has a very different visual tone and style from the main brand but fits very well with the target audience:
Passion points – Although not absolutely essential it's always a bonus to find an influencer that shares some of your brand's passions and interests. This may not always be possible (this could be a stretch in some sectors, e.g. financial services, utilities… waste management!) but if you can find alignment with your target audience this could prove to be a decisive advantage
2. Reach
One of the huge benefits of working with one or group of influencers is reach. As mentioned in previous articles, creating content that stands out and resonates is a major challenge for brands in the battle for consumers' attention. Quality influencers by their very nature are authentic, have something of genuine interest to say and have built a unique, engaged (and often large) audience. With the right approach, brands can benefit from an influencer's popularity and gain access to this audience.
However, the watch-out here is to consider quality reach and not just look at top-line follower numbers in isolation. Free and paid-for tools such as FollowerWonk, BuzzSumo or Kred can be used to make an objective assessment of the reach and engagement influencers can deliver.
Some key steps to consider include:
Verify reach –When initially reaching out to influencers and their agents you might receive a quoted reach number, either individually for each social platforms or a total number based on their broad activity. Don't take this number at face value and ensure you verify the reach they can deliver so that this works for your campaign
Evaluate engagement scores – Whilst reach may be a key objective for your campaign, it's still important to consider engagement scores of influencers to ensure they are genuinely active and generating real interest with their community. Authenticity and trust is essential so carry out as much due diligence as possible to avoid potential fraud and fakes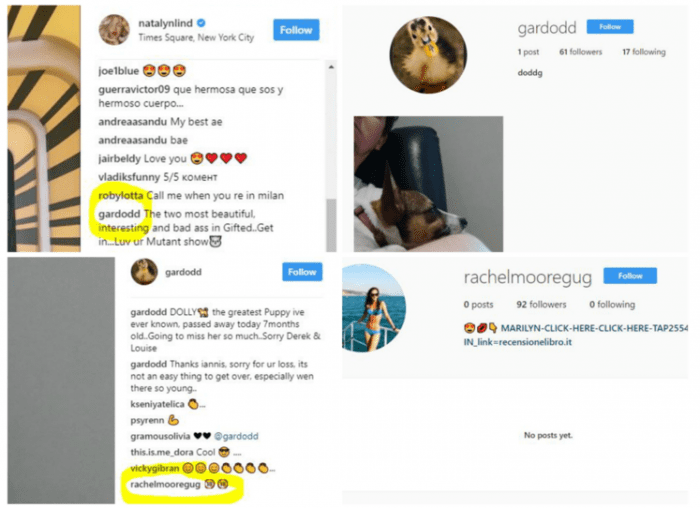 Understand the influencer's posting behaviour – Make an audit of the influencer's activity across their different social platforms to build an understanding of what and how they post. How do they respond to comments? Are there big differences in tone/ personality across different platforms? As outlined in the Association pillar above, the influencers you work with should align with your brand and the objectives you're looking to meet for the campaign
3. Affinity
As we've seen from the two pillars above, working with influencers requires a great deal of due diligence to ensure their personalities, audience and work align with your brand. Even if you feel there is close association and that they're generating genuinely positive reach and engagement, it's still important to ensure that you're signing up to work with an influencer who is authentic, authoritative and respected by the wider community.
Whilst there are overlaps between the Affinity and Association pillars, there are some slight differences worth exploring:
Evaluate genuine authenticity and authority – Even after reviewing an influencer's audience, brand values and tone of voice, take the time to make an objective assessment of how they interact with their audience (fans and critics) and their standing amongst the wider community. Evaluate sentiment and check that they are trusted and respected and generate genuine engagement and conversation across their spectrum of followers
Work with leading and/or up-and-coming talents – Whilst there is value in working with very niche influencers with small but engaged audiences, for many brands the incremental benefit will be too low and it's often worth focusing on either leading influencers or clear up-and-coming talents. The former can be expensive and the latter difficult to guarantee, but you will want to work with an influencer that will give you an edge and stand-out in a noisy media environment
Avoid overly commercial influencers and those that work with direct competitors – Many modern influencers will be commercial but the key is to find the right balance. Consider influencers that have worked for other brands but who also have a strong organic presence and a good non-commercial body of work. And whilst it's OK to work with influencers who have worked with direct competitors (e.g. in some niche areas there might be a limited number of relevant influencers) it's often best to either a) ensure there is a decent expanse of time between campaigns to avoid confusion or b) work with someone who has not worked with competitor