Email marketing can be an incredibly powerful tool, often offering a return of 30 times your initial investment. But, like any tool, it can only work well when handled expertly
Whatever your choice of marketing tool may be, the main aim is bound to involve maximizing the return on your business earnings. Email marketing is no different. After all, you are in business to make a profit, and who doesn't want their venture to be as successful as possible?
If you're new to email marketing or, indeed, marketing in general, you may still be getting used to the various acronyms and buzzwords that tend to fly around. So, let's start with explaining precisely what a 'return on investment' (ROI) means.
It's all about ROI
The world of business, no matter which industry you are in, is very fond of acronyms, buzzwords, management-speak, and all manner of jargon. This is great when you are embedded in that world and know exactly what it all means, but it can be daunting at first.
If you're just dipping your toe into the realm of email marketing ROI, you may have a vague notion that it means making as much money as possible from your marketing campaigns, but it may feel short of a concrete definition.
ROI is the income generated from any form of marketing you apply to your business. In other words, it's the proceeds of your marketing campaigns, generally expressed as a percentage of the cost.
For those who like to have a mathematical formula, the return on investment can be calculated using this formula: ROI=(Income-Cost)÷Cost.
For example, rather than dwelling too much on how that ROI is measured and expressed, focus on how to get the most from it – basic knowledge of this calculation is really all you need. That and an appreciation of what methods are likely to get you the best return.
Although social media marketing is on trend at the moment, and "influencers" are seemingly everywhere, did you know that email marketing consistently secures a higher ROI than other forms of digital marketing and has done for the past several years?
While social media is far from being a fad, and definitely should not be ignored, no other tool is statistically likely to outperform email marketing ROI you can expect – providing, of course, that you do it well.
There is one surefire way to make sure that your email marketing is done as efficiently and effectively as it can be and that's by automating as much as possible.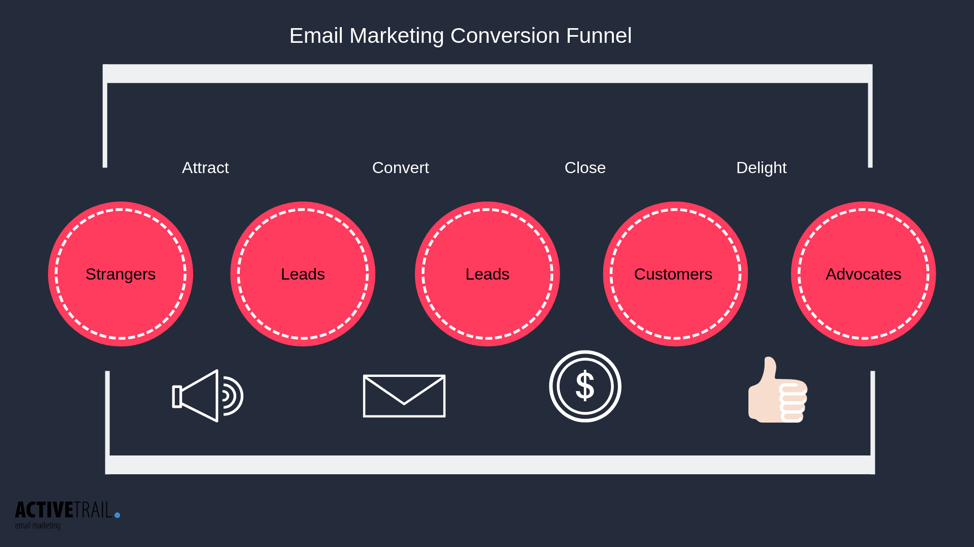 Maximize your email marketing ROI using these methodical tips
1.  Automate your email marketing
Anyone running a small-to-medium business will be all too familiar with the extreme workload that goes along with making a success of your venture. Aside from your job title and the reason you are in this business in the first place, you may also need to wear many other hats, such as strategy, recruitment, management, analyst and more.
The secret of harnessing the ROI you want from your email marketing is working smarter and automating every process you possibly can while optimizing the activity on the go.
In other words, automation has been proven to help maximize the ROI from your email marketing campaigns, a fact that is sure to be music to your ears.
The key to optimization is utilizing as many automation tools as possible to complete an array of value-adding tasks, such as:
Autoresponder emails
Using an autoresponder tool will ensure your email marketing campaigns are more effective by building a stronger relationship with your customers and subscribers. Delivering direct emails triggered by their actions and behavior.
Intricate email workflows
Email marketing is not just about delivering emails and measuring the open and conversion rates. Creating an intricate email based workflow will allow you to deliver key messaging to each subscriber, all the way through the conversion funnel.
The onsite triggers will automatically navigate your customers from the awareness stage to the conversion and retention stage, using one pre-set workflow on your email marketing software. To make this process more profitable, start with properly segmenting your contact list and send each subscriber on their own personalized journey.
Dynamic segmentation
It's simple, not everyone is keen on getting the same message from your brand. Regardless of your industry or the product you offer, your customers will need a more personalized approach to convert faster. To increase your campaign ROI, whether or not you created a workflow or are delivering each message manually, segment your contact list to the best of your ability.
Of course, you can segment your potential customers using demographic data (age group, gender and interests), but this is not be considered a dynamic segmentation.
When using a proper email marketing software, your contact list should be automatically updated as your contacts move through the conversion funnel. With dynamic segmentation, you will need to create a group for each stage of the funnel and your contacts will smoothly move through the funnel according to their behavior.
2. Email marketing + social media = greater ROI
Research shows that around 73% of marketers report that email marketing ROI is higher than that offered by social media and similar digital campaigns, but why not reach for the stars by combining both methods? Storytelling can be a powerful marketing tool and by utilizing both social media and email to tell a clear story of what your business can offer customers, you could be well on the way to making 2019 the year of your best ROI yet.
Remember, great marketing is not about selling a product or service, it's about solving a problem a prospective customer has. Building a relationship through outstanding email marketing and social media content can be your key to closing more sales and, with the email marketing automation mentioned earlier, it doesn't have to be a stressful or overly time-consuming endeavor. Remember, it's about working smarter, not harder.
As an example, you can use the combined data collected from your social media campaigns and email marketing campaigns to hyper-personalize your messaging and content.
3. Use a tracking pixel
Now that you've read about how the right email marketing software can ensure you reach a higher ROI, you may be wondering just how far automation can go.
A great resource to use when taking your strategy a step further is a tracking pixel to track your subscribers' activity across your website, landing pages, and newsletters.

This brilliant snippet of code will give you the option to automatically send emails with specific messaging triggered by their behavior.
Unlike your regular email workflows that trigger the next step of the automation with actions made within the mail-box, this tracking code will allow you to send emails when a customer acts according to the predetermined behavior.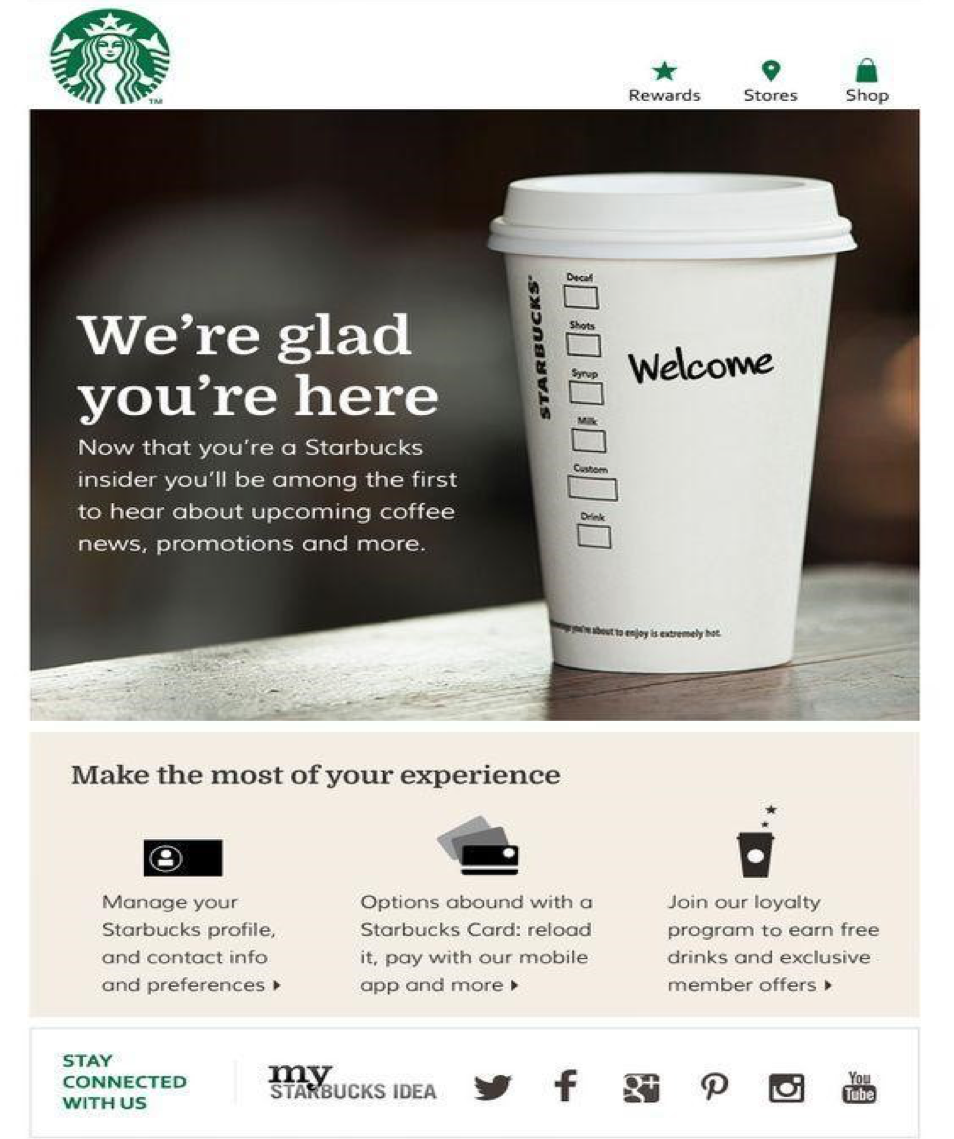 4. Use A/B testing to optimize success
Optimizing your content is one of the most important steps in ensuring your ROI from email marketing is always increasing. A/B testing is a simple tool that enables you to split your audience, try out different versions of a new campaign, measure results and tweak accordingly.
No matter how well you know your audience, you can always improve, and A/B testing lets you try out that new layout, call to action, or slogan you have been thinking of.
Quick tip
Don't stop at testing your email marketing efforts. By examining different attributes on your website and other marketing channels and analyzing the result, you could create a more concise strategy.
For example, if your customer moves smoothly through your email conversion funnel but when they reach the last step on your website, the messaging doesn't match your emails, they may abandon the process and you'll miss out on a conversion.
5. Properly time your campaigns
Don't let ill-timed delivery take the shine off that content you have worked so hard on creating and perfecting. One of the first parameters you should calculate when measuring your email marketing ROI is the open rate. To increase your open rate, you must not only deliver emails with the right message, but your campaigns have to be sent out in the most optimal time.
When creating an email campaign using a marketing automation software you can harness the system's big data capabilities and make sure your emails appear in your contact's inbox according to the knowledge the system had previously acquired about each contact.
In Summary, the secret to successful email marketing Is…
Making big data work for you. Whether you are a sole trader, or on the larger end of the small to medium business scale, you can always do more to increase your email marketing ROI.
Using excellent email marketing automation software allows you to benefit from big data analytics without needing to dedicate huge chunks of valuable time to either mastering the required skills or applying them to your campaigns.
Join To Our Newsletter
You are welcome