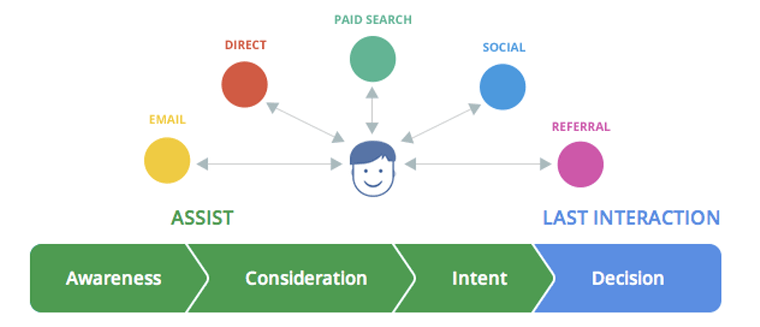 How to optimize your Google Ads conversion journey
Do you understand your ads conversion journey?
As Ralph Waldo Emerson supposedly said, 'Life is a journey, not a destination.' When it comes to arriving at the right revenue destination for your paid media campaigns, the journey can mean everything. All your creative needs to be focused toward your conversion goal, and the associated ad copy must be clear and actionable. Otherwise you'll waste a good portion of your precious marketing budget.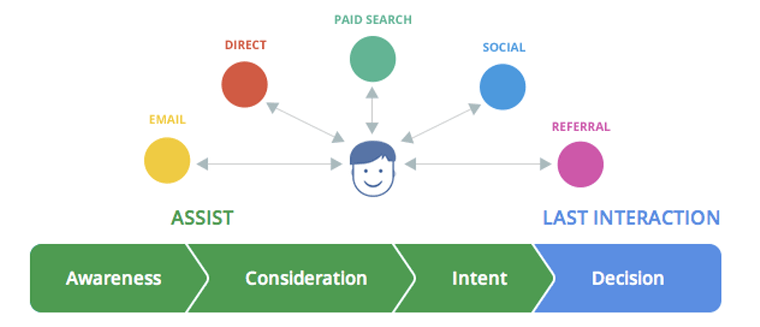 In this post, I'll first share an example of a typical paid ad conversion journey that misses the mark. Then I'll share the steps you should follow to make sure your ad messaging and associated landing page have a more 'nirvana' flow – not edgy like the grunge rock band, but smooth like messages and calls to action (CTAs) that seem to read your mind every step along the way.
I will also include some paid ad return on investment (ROI) math, and give you an example of an ROI-positive campaign, so you can keep this metric in mind. After all, high ROIs are the bottom line for your paid campaigns (at least they should be!).
My intent here isn't to dive into the details of PPC account management or keyword research. Instead, I'll focus on the process by which you can arrive at higher-converting creative in a lead-generation context.
Critique: Shopping for laser eye surgery in San Diego
I'll start by critiquing how a laser eye surgery practice sells their services via Google's Adwords. Imagine that you search for 'laser eye surgery san diego, ca' and land on this search results page: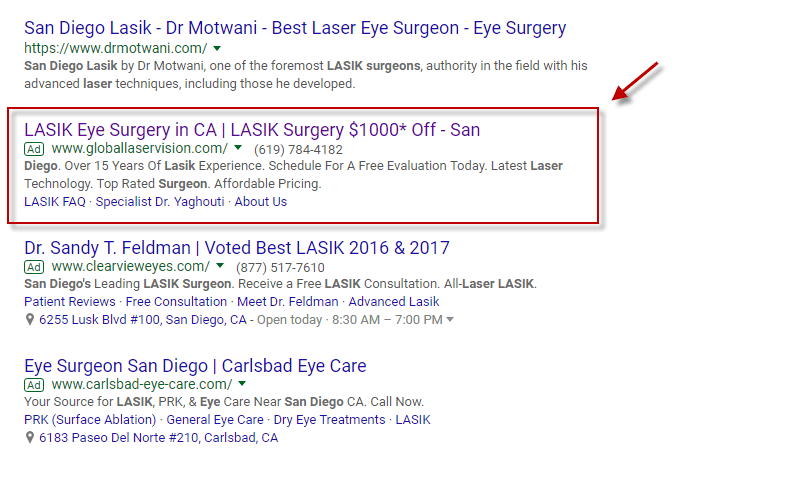 Note that this ad has the following issues:
The ad leads with a costs savings offer (usually not a good thing to lead with, unless you're selling a lower-priced commodity product, since it lowers your profit margins).

The call to action (CTA) is 'Schedule a Free Evaluation', which is a 'big leap' for someone just starting to research laser surgery.

Since none of the active links at the bottom – 'FAQs', 'Dr. Yaghouti' and 'About Us' – are the primary CTA, they don't drive visitors toward the conversion goal.
Clicking on this link takes the visitor to this landing page: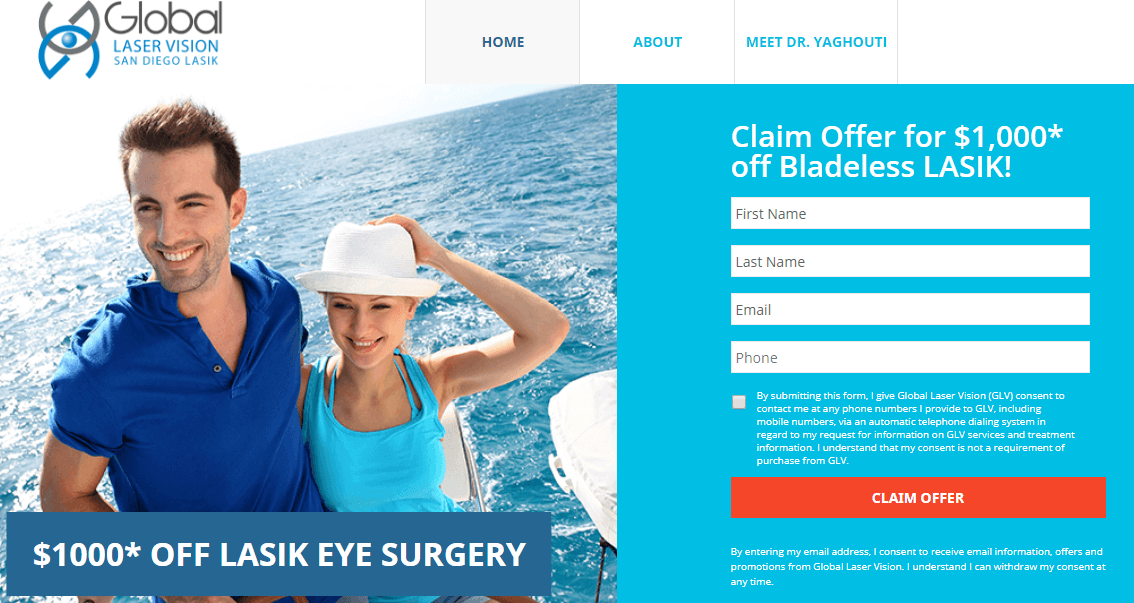 Note at this next step in the experience that:
The phone number is required, which may be a roadblock (a significant percentage of visitors will not want to provide this).

The 'Claim Offer' action (orange button) makes this form 'all about the $1000 discount', when out of pocket costs may be a bigger concern for many prospects.

There's a lot of 'fine print' below the form, which inevitably will raise suspicion.
The below screenshot shows what appears lower on the page. The copy in the red box is great, but won't be seen by many visitors because it's outside the initial view. The call to action ('Call for Free Evaluation') is there, but it's visually separate from the phone number. Besides, in this age of the self-service Web, can they really expect many people to make a phone call?

I'm not sure how much Dr. Yaghouti's practice is paying for this campaign, but it's clearly not as effective as it should be. Let's now talk about the steps needed to make it connect – and convert – better.
Steps to getting a higher PPC ad ROI
Just like achieving a higher level of mindfulness takes practice, you'll have to put in some practice to optimise your PPC campaign experiences. In general, you should seek to improve the continuity or 'flow' of the user experience for your paid ads – that is, to make the ad – landing page – conversion action path as smooth as possible.
Follow these steps to make this happen:
Choose your conversion goal

Craft a clear ad headline

Deliver the promise on your landing page

Check the creative for continuity

Deploy the ad

Continually test ad variations
Bear in mind that the conversion goal for this particular ad may not be your ultimate conversion goal – but it should definitely be on the path to building higher levels of trust and commitment.
Choose your conversion goal
Let's consider the Lasik surgery sales scenario again. What do your prospective customers really want from you? If I were considering laser surgery (which I actually have recently), I would want to:
Know who Lasik surgery is most suitable for

Know the credentials of the eye surgeon

See the procedure's success rates (to ease my fears about risk)

Understand if there's any pain or discomfort involved (again, to ease my fears)

Know my out-of-pocket costs (and if and how insurance will help offset it)
Since Lasik isn't a cheap procedure, let's further assume that the goal of the PPC campaign is to generate leads. So you're more interested in getting qualified prospects to submit a form so that you can follow up with them than you are in scheduling appointments. Why? Because you know that, especially at this price point, your conversion funnel is a multi-step process, not a one-shot action.
And since your prospects are more likely to engage and convert when they are informed and their emotional concerns have been addressed, you decide that you want this campaign to steer visitors towards a 60-second 'Lasik Basics' video.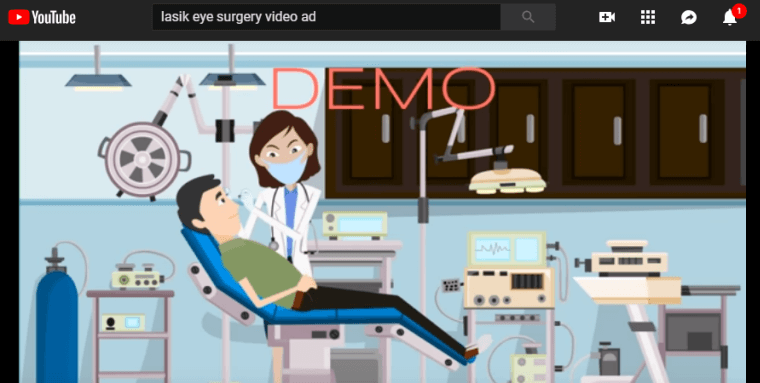 Craft a clear ad headline
As with all marketing, your ad should highlight a unique selling proposition (USP) and call to action for your eye surgery solution.
In this case, rather than just rattle off one or more USPs, you decide to answer some of the top questions you hear every day when someone calls your office or posts questions to your Facebook page. You create an ad that simply says:
Is Lasik right for you? Watch our 60-second video.
This copy states your promise clearly and succinctly. And it stands our relative to the other headlines on the search results page.
Clicking this ad takes the visitor to your ad-specific landing page.
Deliver the promise on your landing page
You've created an expectation in the mind of your visitor. Now it's time to deliver on that promise. Create a lead-generation type landing page that includes:
A form with a minimum number of entries (full name, email)

A 'Watch the video now' call to action

Trust reassurances – for example, Global Laser Vision was a 'Patient's choice Winner' in 2015

Mention that Dr. Yaghouti has performed over 75,00 successful procedures

Testimonials from several happy customers

Assurances that you won't spam your prospect's Inbox
For desktop visitors, the most effective layout is typically placing copy on the left and the form on the right, with background shading behind the form. For mobile visitors, it's best to place the copy above the form, since building value and trust will increase the form fill rate.
If you're unsure how to construct a good landing page, platforms like Unbounce are a great place to start since their customer partners have tested and optimised hundreds of such pages. And they have a large number of templates to choose from, so you can find one that best fits your business model and goals.
Continually test and optimize
A great thing about Google Adwords is it has a built-in split testing tool. So after you let this new ad run for a couple weeks (or longer, depending on your traffic levels and click-through rates), test this headline and description against a couple alternatives. Within a month or so in most cases you'll know which version performed best, and thus will generate the highest downstream revenue lift.
Get some bonus ad exposure
If you decide to produce a video for your lead-generation purposes, you'll get some nice bonus benefits for your other marketing channels. For example, you can:
Post the video on YouTube, and create a video campaign around it, with a similar call to action and keywords.

Post the video to your Facebook, Twitter or other social media page for wider reach.

Feature your video prominently on your website's home and entry pages.
In this way you'll get a bigger return on your PPC ad investment.
Example: Paid ad conversion ROI math
When it comes to PPC campaigns, the ultimate question is: How much does the ad click-through move the needle for your primary conversion goal?
For the seller of Lasik surgery let's assume that:
The cost per click (CPC) on the ad is $18

The value per lead submitted (VPL) is $50 (because you've found that one out of ten of these leads eventually becomes a customer who pays $5000 for laser surgery and associated services).
ROI = (VPL – CPC) / CPC     [ expressed as a ratio ]
ROI = ($50 – $18) / $18 = 1.78X
In my organizations, the minimum acceptable ROI ratio was 1.5 for one-time purchases, because that provided a sufficient profit margin when accounting for PPC team overhead costs. For repeat-purchase products (e.g. subscriptions, consumables), ROI ratios of 1.2 or higher may be acceptable, since you're likely earn more revenue from these customers over time.
Plug in your numbers to quickly see how your revenues will grow with modest traffic levels and conversion lifts.
Summing Up
If paid advertising is one of your core marketing channels – and it increasingly is due to frequent algorithm changes at Google and Facebook – it's time to craft your paid ads and user experiences more carefully. Rather than just track cost per click (CPC) or cost per acquisition (CPA), you should focus on the more relevant metric: the return on investment (ROI) of your paid campaigns.
By following these steps, and tailoring your message to addressing top questions and concerns, you will likely capture more leads for your follow-up email and video marketing efforts. Unless you're a direct response marketer, don't be greedy and ask for the sale too soon. Instead, strive to capture fewer but more qualified leads that will convert at a much higher rate further down your funnel.