Upskilling has become a vital part of keeping your team productive
With the elimination of some jobs and the rapid changes happening in others, upskilling has become a vital part of keeping your team productive. It helps to keep your team members engaged, improve their skills and serve customers better.
Having said that, it's easy to go wrong while planning to upskill your team. There's so much information out there that it can get confusing really fast.
So, how do you upskill your team to ensure you get the huge benefits and positive returns on your investments?
In this blog post, I'm going to share 6 important tips you need to keep in mind when upskilling your team and useful tools that will help with the entire process.
1. Set goals for the upskilling process
Before you begin upskilling your team, you need to answer the question: why am I upskilling my team members?
Answering this question will lead you to set the best goals for the upskilling process. A best practice is to set goals for:
Employees
Team
Improvement of services
To make your goals successful, it must be specific, measurable, aspirational, realistic, and time-bound (SMART). Likewise, you need to state the metrics that will be used to measure the achievement of your goals.
Setting goals for your upskilling process will determine the skills your employees learn and the overall strategy of the process. Furthermore, the success or failure in achieving your goals will affect upskilling in the future.
2. Allocate training time for employees
To make upskilling effective, you have to make it part of the work hours. Because it's difficult for your team members to undergo training during their leisure time.
Generally, there are two ways to approach this; one way is to allocate a specific time during the week when employees can engage in learning new skills.
This could be a whole workday or some hours in a specific workday.
Another way to go about it is to allocate some hours weekly for each employee to be used at their discretion.
3. Encourage employees to have personal development plans (PDPs)
As a team manager, you have an idea of the skills you want your team members to learn. But in some cases, a team member might have a more accurate view of what they need to learn to get the best results out of their work.
One effective way of upskilling your team members is to put them in charge of their skill development. Of course, you'll still have to monitor each team member to ensure that the skills they want to learn are relevant to your workplace.
One benefit of a PDP is that it makes employees accountable as they picked the courses voluntarily.
4. Have a dedicated learning space at work
With most companies now having open offices, it can be difficult for a worker to learn new skills due to the possible distractions. Having a dedicated learning space will encourage workers to catch up on their training.
This could be an empty office or a library with learning materials where every employee can go to study training materials during the week.
5. Utilize personalized learning
A generalized upskilling process will provide different benefits to your employees. And you'll discover that some employees might get no benefit at all.
Personalized learning will allow your employees to engage in different courses based on their needs. Each learner will be able to get courses based on their learning gap.
Added to that, employees can be trained according to their past performance and their individual goals. Another benefit of personalized learning is that each learner can have their training using their favourite content format like video, podcasts, quizzes, etc.
To achieve personalized learning, you'll need a learning management system for upskilling. This is supported by a Brandon Hall Group research which revealed that 54% of organizations that invested in learning technology saw improvements in productivity and engagement.
6. Create a post-training plan
The upskilling process is the first stage in improving your services to your customers. Now, training without application will provide little benefit to your team.
There must be a plan in place on how employees can implement their training at your workplace. This could be through the provision of new tools for employees to do their work.
Team members can also make reports of how they've implemented their training into their work and the subsequent results.
Useful tools for upskilling your team
Some important tools that can make the upskilling process easier and more effective are:
Docebo LMS
This learning management system helps you to manage, deliver, and measure your e-learning programs. Docebo delivers your training materials in different formats and uses social learning features and artificial intelligence to make upskilling more effective.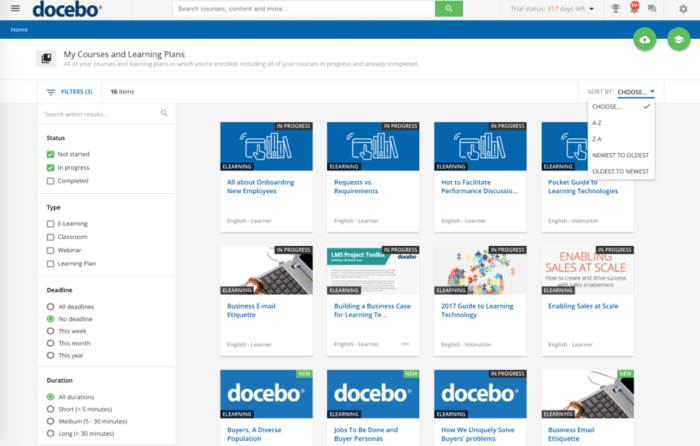 With this LMS, you can personalize learning programs to each employee and deliver them in their preferred format.
GoToTraining
In some cases, you need to include video training as part of your upskilling. Whether you're inviting an internal or external expert, you might need to conduct the training online.
An internal expert in another branch of your company overseas can train your team members through a tool like GoToTraining. They can have scheduled meetings which are similar to personal training or make training videos and store them on the platform.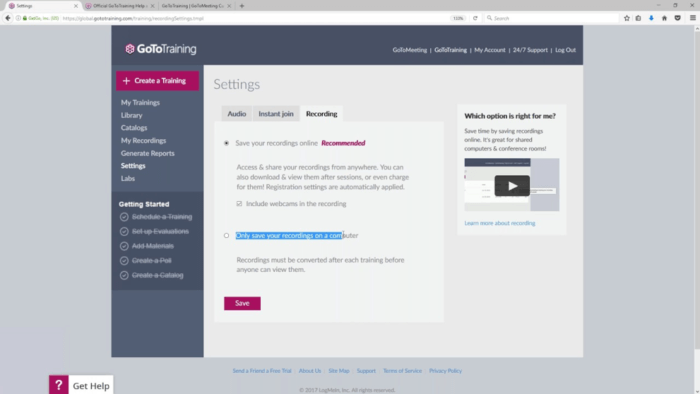 The trainers can share their screen with the trainees to aid the learning.
It also provides integrations with YouTube and Vimeo which means you can link relevant videos to your courses. You can also keep a transcript of your meetings that team members can use as reference material in the future.
Bloomfire
This is a platform that helps you to centralize your company's knowledge. Including training documents.
After the upskilling process, team members will need to consult their training documents to apply some insights into their daily activities.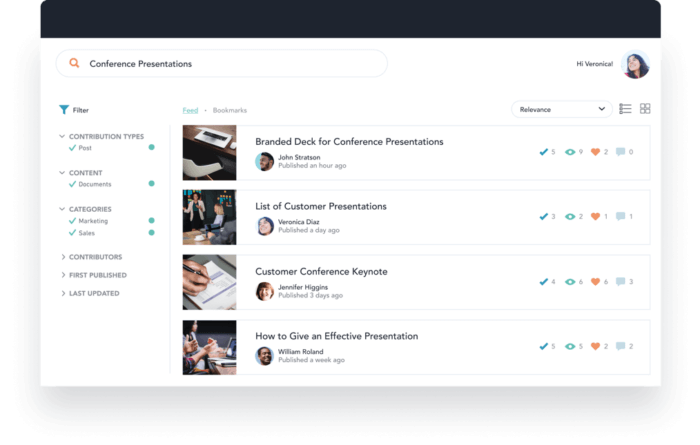 With Bloomfire, you can collate your upskilling documents in one place so that every team member can view documents as and when they need them.
Grovo
In cases where you can only train your team in bits due to time constraints or other constraints, then microlearning is the best choice for upskilling.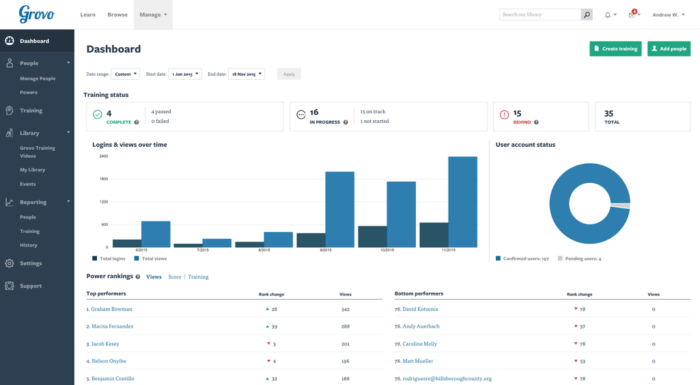 Grovo provides microlearning experiences that help your trainers to deliver their training and allows employees engagement with short bits of digestible lessons. Grovo provides over 2,500 microlearning lessons that you can customize to your needs or create new ones.
Trello
This is a project management tool that can help you organize the whole upskilling process. You can create boards where you add your team members for the learning programs.
You can then add lists to indicate different stages of the upskilling process. Every team member can see their progress on different tasks as they go through the training.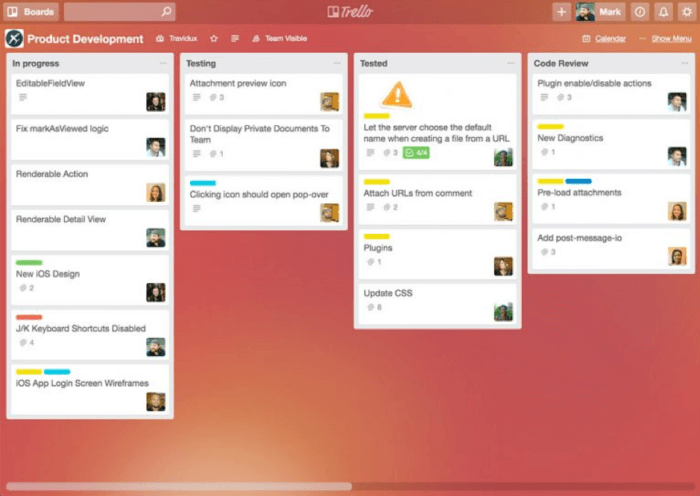 Trello also makes it easy to gather feedback on the training from your team member and you can provide replies.
Cost of turnover tool
The cost of turnover tool, created by The Aspen Institute, can be used to calculate how much the turnover of a team member will cost your business.
In most cases, upskilling can prevent the turnover of team members. When you compare the cost of upskilling to that of turnover, it's easier to see the benefit of upskilling.
If you're struggling to convince your boss to invest in upskilling, then showing them the cost of turnover is an easy and effective way to get their support.
Conclusion
Upskilling your team requires that you create and implement the right strategy to get the best possible results. Added to that, you need to leverage tools to aid all the different stages of the process – the right tools should make it easier for employees to learn and develop their skills, while also helping managers keep track of the entire process.
By using these tips and the recommended tools, you're well on your way to improve your employees' skills, keep them engaged, and provide better service to your customers.
Join To Our Newsletter
You are welcome