YouTube, the most popular website for videos in the world, sees over 1.8 billion logged-in users every month. It is only natural that marketers are inclined to explore the immense potential of YouTube as an advertising tool: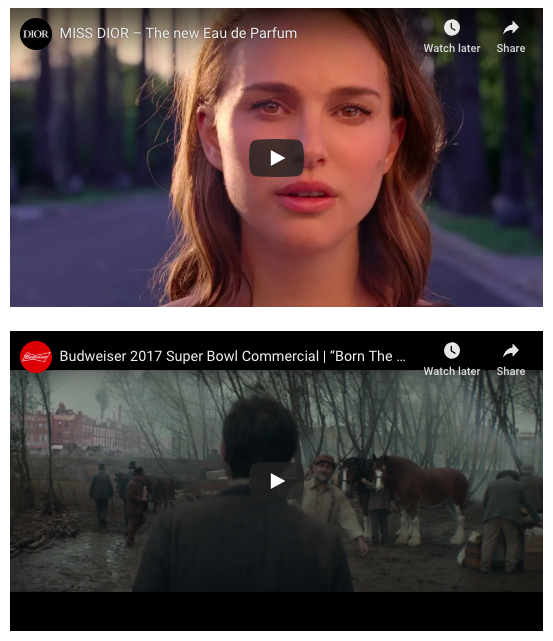 However, with more than 400 hours of video being uploaded to YouTube every minute, making your content stand out is challenging. This is exactly where YouTube influencers can come to your rescue.
Simply put, influencers are people with a strong online presence and massive social media following. Unlike traditional celebrities, they interact with their fans on a personal level, thus keeping them engaged and loyal. They are also perceived as role models and experts in their niches. Their fans, especially millennials, tend to trust their recommendations.
Many YouTube influencers have thousands of subscribers who get a notification every time they upload a new video. When you collaborate with these YouTubers, you can also get access to this highly engaged audience. Your content also earns credibility due to the friendly rapport these influencers have with their fans.
Having said that, ideating and executing a successful influencer marketing campaign on YouTube isn't an easy task. Forging strong relationships with influential YouTubers is of utmost importance. In addition, you need to have a proper plan and strategy.
Here are a few tips on how you can work with YouTube influencers.
1) Set Your Goals
In order to execute a successful influencer marketing campaign, it is important to define the outcome you want. Do you want to reach a larger audience? Maybe you want to create buzz about your products or services? Or perhaps you want to generate leads and drive sales through the campaign?
All these factors will decide which influencers you should collaborate with. These factors will also dictate the kind of content you should create in collaboration with YouTubers, not to mention that you will also have a better idea of how to measure your campaign progress. So, make sure you have a clearly defined set of goals in mind before you approach any influencer.
Learn More:
2) Choose the Right Influencers
If you randomly pick a YouTube influencer with a lot subscribers and collaborate with them, your efforts won't yield significant results. So, even before you start ideating, it is important to identify the right influencers to collaborate with.
When selecting an influencer for your marketing campaign, you should take the following points into consideration:
Relevance – The influencer you choose to work with needs to be relevant to your product, service or industry. Their niche should align with yours. Only then will you be able to grab the attention of their subscribers.
Reach – Look for relevant influencers with a large number of subscribers on their YouTube channel. They can help you grab more eyeballs with their content.
Engagement – Reaching a large audience won't be fruitful unless viewers engage with your content. Don't be fooled by the high number of subscribers on an influencer's YouTube channel. Take a closer look at the comments section of their videos – that will tell you how well their audience interacts with their content.
Experience – It is always better to collaborate with influencers who have worked on similar projects before. Their expertise and insights can further enhance your marketing campaign.
Consider the example of Super Evil Megacorp. The gaming company collaborated with Felix Kjellberg, a.k.a. PewDiePie, to promote their multiplayer action mobile game, Vainglory 5V5.
With over 61 million YouTube subscribers at that time, PewDiePie was the right fit for this campaign. Also, being a gamer himself, he already a sizable audience that consisted of video game enthusiasts.
PewDiePie played the game and created an intriguing video for his audience. The success of the campaign is evident from the whopping 2.2 million views on the video: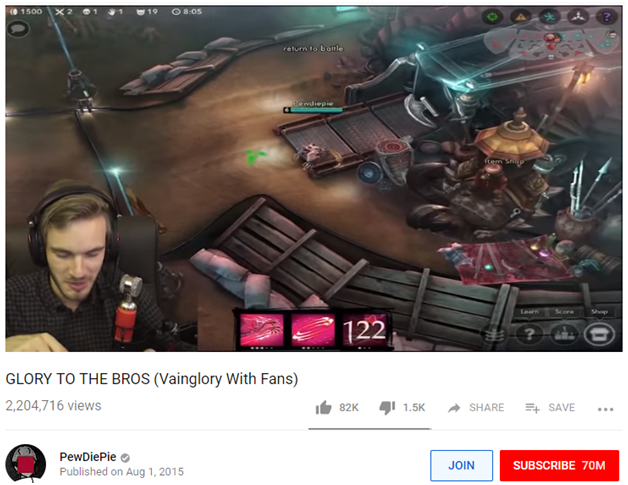 Apart from this, the selection of your influencer will also depend on your budget and ultimate goals. For instance, if you want to target a local audience, working with local micro-influencers can be extremely fruitful. They have a relatively small, yet highly engaged audience. And they are less expensive compared to those with millions of subscribers.
How to Find Influencers
You can simply run a Google or YouTube search to get a list of the most popular and relevant influencers and then take a look at their YouTube channels to get an idea of the content they are creating. Navigate to the "About" section on their pages to get their contact details.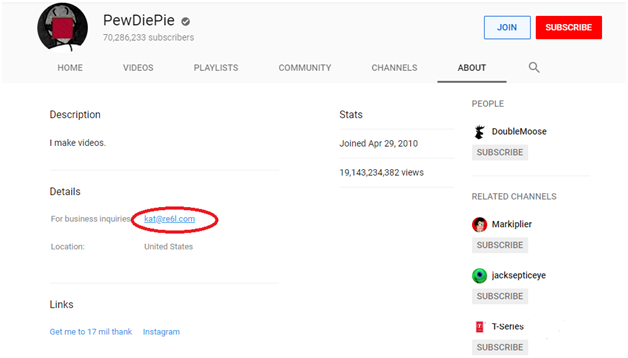 However, you might not have the time it takes to search through hundreds of channels for the best fit, and might want to look at more detailed channel demographics. For such scenarios, you can also use data-driven influencer platform like Reelio to find the right influencers for you.
In addition to connecting you with relevant influencers, Reelio also helps you calculate the ROI and assess the performance of your influencer marketing campaign.
Per a Reelio survey, engagement is the most important factor for the success factor of influencer marketing, so focus more on engagement parameters while selecting influencers: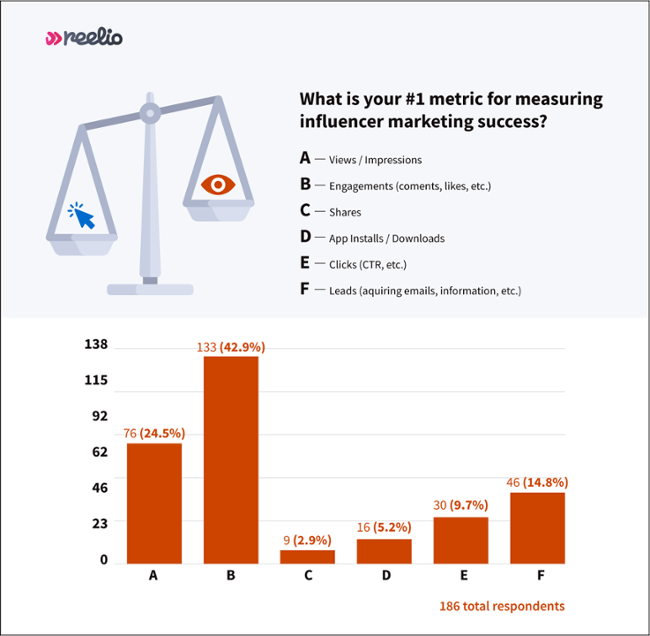 3) Trust Your Influencers
Influencers create engaging content on a regular basis to keep their audiences hooked. Their content already has a unique voice that hits the right chord with their fans, so they can integrate authenticity into your sponsored content in a seamless manner. It is important for you to relinquish control and award creative freedom to the influencers you collaborate with.
Video production is a cumbersome task that requires significant capital and labor. You should be prepared to provide all the resources that your influencers might need to create high-quality videos. Allocate a specific budget for the campaign, including the influencer's fee. Most influencers prefer to work with brands that allow creative liberty and provide competitive compensation.
Learn More:
4) Create User-Centric Content
Good content is at the heart of every marketing campaign. Working with YouTube influencers is no different.
Video is an extremely effective tool for communicating crucial information in an interesting and easy-to-digest format. According to a study by Wyzowl, 81% of businesses rely on videos for effective communication.
However, creating a video that goes on and on about how awesome your product or service is won't be of much use. Instead, you need to develop an interesting narrative around your brand to grab the attention of your target audience.
In addition, you need to communicate how your product or service can help resolve their problem. Seasoned YouTubers already have a fair idea of what works well with their audiences.
Here are a few types of videos you can partner with influencers to create:
Product Reviews and Testimonials
In a fiercely competitive consumer market, it is difficult to win the trust of potential customers. They are less likely to rely on brands that sing songs of self-praise.
Instead, they trust recommendations and testimonials from real-life users such as friends, acquaintances, and influencers. In fact, according to a study by gen.video, influencers are the most effective and trusted source of driving sales: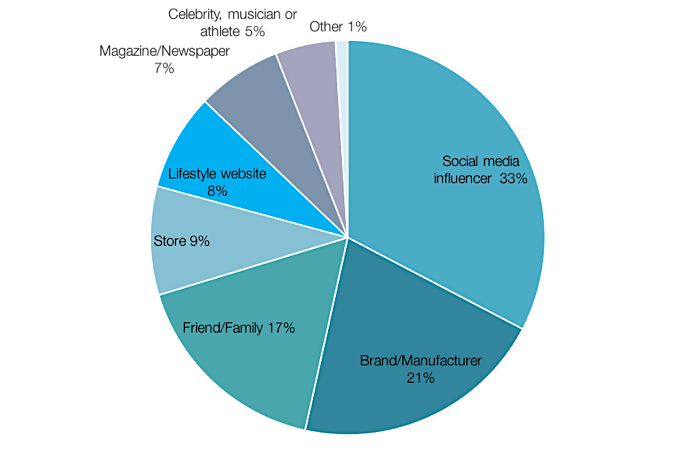 So, if your goal is to generate leads and increase sales, you can ask your influencers to create honest product review videos. Give them the freedom to share their own experiences with your brand, outlining both the pros and cons.
Coming from a trusted influencer, such a review is likely to foster brand awareness, add credibility to your product or service, and inspire your target audience to purchase it.
This is exactly the strategy that was adopted by ORIGIN PC, a custom computer manufacturing company. They collaborated with YouTuber Linus Sebastian of Linus Tech Tips, who had more than 4.5 million subscribers at that time.
They worked with him to create and upload a detailed review of their product. The video has garnered more than 1.1 million views, 32,000 likes, and 2,100 comments: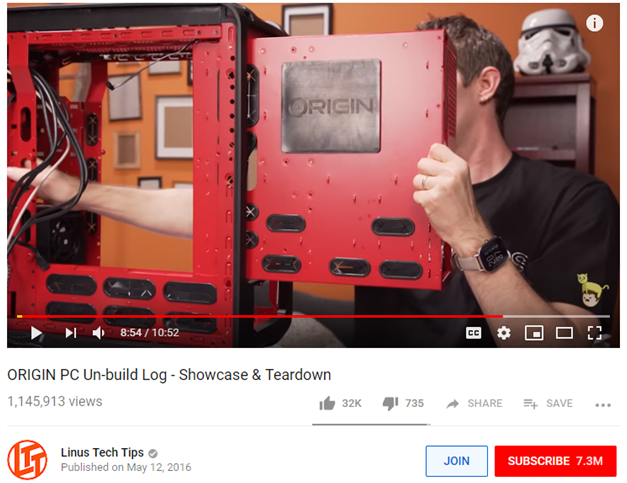 Storytelling for Your Brand
Nothing holds the attention of viewers better than an interesting story that hits the right emotions. You can work with YouTube influencers to spin a captivating narrative and position your product or service appropriately in the video. While creating such videos, you need to be extra cautious so that the brand mention doesn't seem overly promotional.
Videos with strong narratives often stand out amidst the plethora of random content. Further, if your target audience likes the video, they are likely to share it on their social media profiles. As a result, your content will reach a far wider audience. While this may not drive direct conversions, it is extremely effective in generating brand awareness and customer engagement.
Next Games, a Helsinki-based gaming company, collaborated with some of the most popular YouTubers to promote their new mobile game, The Walking Dead. These influencers, including Hannah Stocking, Lele Pons, Anwar Jibawi, Inanna Sarkis, and Rudy Mancuso, collectively had over 18 million subscribers. Each of these influencers was asked to create a video with an interesting story that featured the game.
Pons created a four-minute comedy sketch about a real-life zombie attack featuring characters from the video game. The creative storytelling and high-quality production design in this video are noteworthy. It also featured Anwar Jibawi, thus engaging his fan community as well.
As a result, the video garnered more than 1.3 million views, 236,000 likes, and 5,000+ comments and stands outs as one of the most successful videos that came out of the campaign: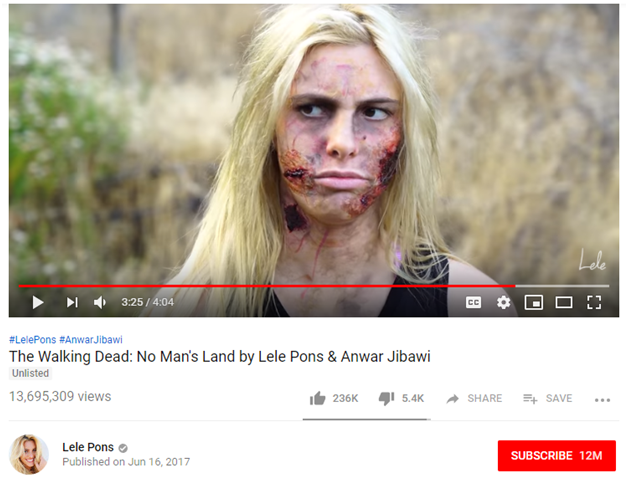 Learn More:
Tutorials, Demos and How-to Videos
Educating your target audience about how your product or service works can influence their purchase decisions. Video, being an effective and effortless communication tool, is the ideal format to create tutorials or demos showcasing your products. Since influencers are perceived as industry experts, having them create a how-to video can bring exceptional results.
Coming from influencers, such videos can increase your brand's visibility and reinforce brand trust. They can also be helpful in lead generation.
Segway, an American manufacturer of personal transporters, adopted this strategy to promote their new product, the Segway miniPRO. The company partnered with Lewis Hilsenteger of Unbox Therapy, who created a video demonstrating how the new product works.
The video garnered immediate traction because Unbox Therapy's audience consists of people who are interested in the latest technologies. It got more than 2.6 million views on YouTube:
5) Experiment Without Fear
It isn't uncommon to see fashion and beauty bloggers review the latest cosmetic products on their YouTube channels. In order to really hold the audience's attention, you might need to break the convention and do something out-of-the-box.
While it might sound ludicrous at first, this kind of experimental content does work at times. For their #MeetAnOwner campaign, Subaru, a popular car company in the USA, collaborated with three influencers from different niches. The idea was to showcase the lives of people who own Subaru cars.
One of the influencers that Subaru partnered with was adventurous YouTuber Devin Graham, a.k.a. DevinSuperTramp. He created a video in which he skydives off a 500-foot cliff and thanks Subaru for making the video possible. The goal was to establish a connection between Subaru cars and adventure. Looking at the 1.1 million views on the video, it seems to have worked like a charm: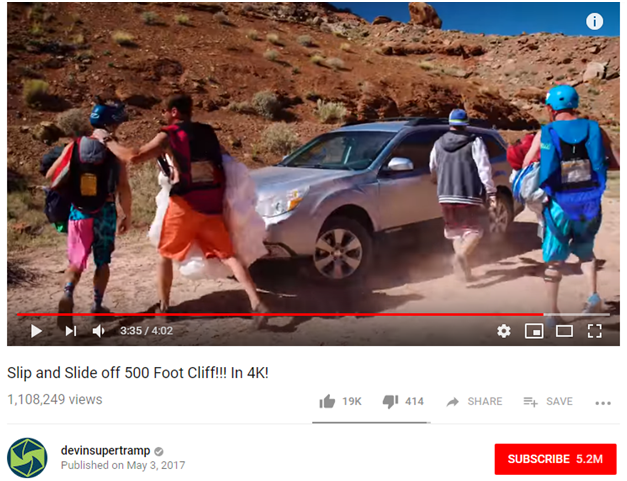 6) Insert Calls-to-Action
If an influencer's audience likes your content, they may want to know more about your brand. Including a clickable link in the video or adding a link in the video description prompts them to take immediate action. In addition to raising brand awareness, it can also drive organic traffic to your website. This can have a positive impact on your website's search engine rankings.
Conversion copywriter Peter Boyle recommends these rules to ensure that your CTAs cause users to take action:
Use value-focused words
Test different color combinations (try to find contrasting yet complementary colors)
Place the CTA at the logical decision-making points on the page
Utilize urgency elements for more immediate action
Keep a 1:1 ratio between actions and conversion goals
7. Keep Your Legal Documents Handy
It is advisable to sign a legal contract when working with YouTube influencers. It helps to define roles, timelines, deliverables, and payment terms.
If all goes well, you might never have to take a second look at the contract. However, it can be useful in case there is a dispute between you and the influencer. Having everything on paper helps avoid miscommunication and complications.
Influencer Marketing Hub offers influencer contract templates as well as some typical points you should include in your own influencer contract.
Learn More: 
8) Engage Continuously
Your collaboration with a YouTube influencer doesn't end when the final video is uploaded to their channel. Once the video is released, you have a whole new set of responsibilities. In order to make your campaign truly successful, you need to monitor how the audience interacts with your content.
Respond to Comments
A good way to start a conversation about your brand is by replying to the comments posted by viewers. If they have provided feedback, thank them for doing so. If they are soliciting more information, offer to answer all their questions. Such an initiative from your side positions you as a brand that cares for its potential customers.
Keep in Touch
It isn't a good idea to abandon a YouTube influencer once you have successfully executed your marketing campaign with them. You should strive to build and maintain a long-term association with them. Keep them updated on the latest company news. Once in a while, send them incentives in the form of freebies or discount vouchers.
This will help build strong relationships with influencers. And, in turn, it has the potential of connecting you to their fan community in the future. It also becomes easier for you to collaborate with them on future projects.
Final Thoughts
Working with YouTube influencers allows you to leverage two of the most effective forms of advertising – influencer marketing and video marketing. Focus on finding influential YouTubers with highly engaged audiences. Make sure they are relevant to your niche and work towards fostering long-term relationships with them.
Pay extra attention to the content, so that your brand placement isn't too obvious. Allow influencers the liberty to use their own creative voice and vision so they can ensure that the content is user-centric and grabs the attention of their audience. Only then will your content cut through the noise and help you achieve the goals you had set out in the first place.
Join To Our Newsletter
You are welcome