Every industry has its
jargon. Sometimes, the litany of terms can lead to miscommunication or
confusion, especially between a business and its clients. Digital marketing is
no different, and that's why Bellingham-based Intellitonic has released a free eBook that's a useful
primer for understanding their industry.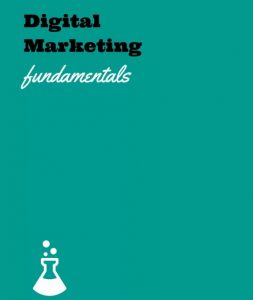 The book, "Digital
Marketing Fundamentals," is a 22-page read covering everything from digital marketing
definitions to best practices for search engine optimization (SEO),
link-building, blogging, social media and more. 
Alex Bruner, who
co-founded Intellitonic in 2016 with Jared Keller and Courtney Rambo, describes
the eBook as a "guide to other guides."
"In our industry,
there's a big push for people to brand their different perspectives on how
digital marketing should best be produced," he says. "What tracking software
you should use, how you should build your website."
The eBook began with a blog post featuring recommendations for a handful of
digital marketing guides. While reading through them, Bruner and his colleagues
felt some information was slipping through the cracks. So, they decided to
develop their own brand of thought on digital marketing, with the aim to give
the information away for free on their website.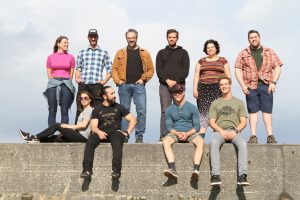 The book was put
together by a Master of Business Administration (MBA) intern from Western Washington University, who spent several months assembling it as part
of her internship. After she graduated, Intellitonic utilized outside
contractors for the book's aesthetics, including graphic design. The eBook was
then given to local test readers, including local business owners, and received
positive feedback. In total, the project took four months, but its usefulness
will extend indefinitely. 
"Clients we've been
working with have indicated that they understand our reporting better now that
they've read the guide," Bruner says. "There are a lot of acronyms and
'alphabet soup' in digital marketing that people on the agency side tends to
use to obfuscate what they're doing to their clients. So, it's important for us
to not be that way. Our guide helps clear up a lot of the technical terms that
confuse people."
Preventing that
confusion, he adds, helps all parties.  
"If we can educate our
prospective clients to terminology, and what kinds of goals and conversions
they can expect, then they'll have a better relationship with us in the long
run," he says.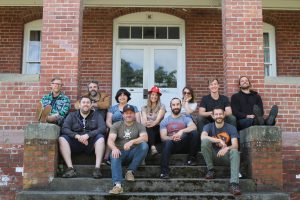 It's another helpful tool for Intellitonic and its clients, which include local businesses like the Community Food Co-op and The RE Store, as well as national clients. The work done with national for-profits allows Intellitonic to pay the bills while also being able to give back to Whatcom County, providing pro-bono work for local non-profit organizations.
Bruner, a Meridian High School graduate, met Keller while working at his local
artificial intelligence sales platform, Conversica. Bruner went on to live and work in Chicago,
but worked with Keller and Rambo, a Western MBA graduate, to form Intellitonic
as a side project.  
Eventually, Bruner moved
back to Whatcom County, and the three made the company their main gigs. The
company now has 11 employees, and in addition to digital marketing work, is
expanding into software development. Their first product, Bruner says, will
launch in about six months. 
As for the eBook, Bruner
says that clients who read it should follow up some of the other recommended
resources for even more marketing prowess. 
"An educated consumer is a powerful consumer," he says. "That goes for us, too; we like working with people who understand what we're saying, because there's never any miscommunications. People truly understand the value of what they're getting if they know the jargon."
Sponsored

Join To Our Newsletter
You are welcome