The latest trends and innovations using VR / AR and interactive video to keep an eye on in 2018
Video is by no means a new marketing innovation, but it seems to be on the rise and considered the number one content consumption channel. It is still regarded as a highly popular method to distribute content to increase engagement rates across all digital channels. According to HubSpot's State of Inbound 2017 report, video is the main disruptor for marketers, yet YouTube and Facebook video are the 2 most popular distribution channels that marketers want to introduce into their strategy in the next 12 months.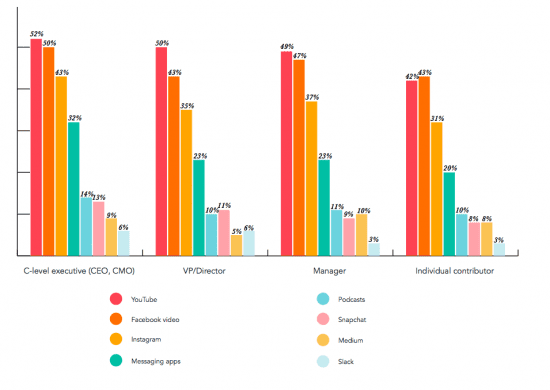 However, it is important that these trends that are most popular are developed further with new and innovating ways to keep consumers engaged.
One trend we are seeing more and more of is the use of interactive video content – 360 videos, Augmented and Virtual Reality – the next progressive step from video providing an interactive customer experience. Now with Apple creating animojis, it seems like the first step (on a small scale) to animating yourself and sharing content in this interactive and creative way.
Although the travel sector has been using 360 photos and videos to showcase flights and exotic holiday scenery to convert users, sectors like retail, real-estate and social are now getting on the hype too.
It is important to have an up to date marketing strategy that integrates a multi-channel engagement cycle, to help conversions and build a positive brand awareness. But where will interactive video fit into your strategy for 2018 with the added possibility of introducing VR/AR to keep your audience engaged with your brand?
So where does VR / AR fit into 2018?
The use of Augmented Reality on mobile devices provides a niche and engaging way for marketers to reach their target audience – it's quick, easy and very interactive. The future of Virtual Reality in marketing remains uncertain as it requires a head-mounted display, making it much harder to reach potential customers without accessible hardware that is progressive as the VR software.
The virtual reality industry remains shaky for marketers, as it can be an expensive digital strategy that includes a head-mounted display, used primarily for the games and entertainment industry, at the moment providing little value for markers and B2B companies. I feel that the actual technology to make VR and AR is still developing, so it's difficult for companies to use it to its full potential until it's fully ready and available.
At Social Media Week 2017, Executive Creative Director Henry Cowling of UNIT9 talked of the future of Virtual Reality, stating
"The first step is finding out how VR fits into your marketing strategy, the second is convicing your audience to put a headset on"
These are the biggest challenges marketers face with the possibility of introducing VR.
Google Cardboard, a pop-up VR headset, was the highest shipped VR – a headset that focuses more on immersive 360 videos than full Virtual Reality.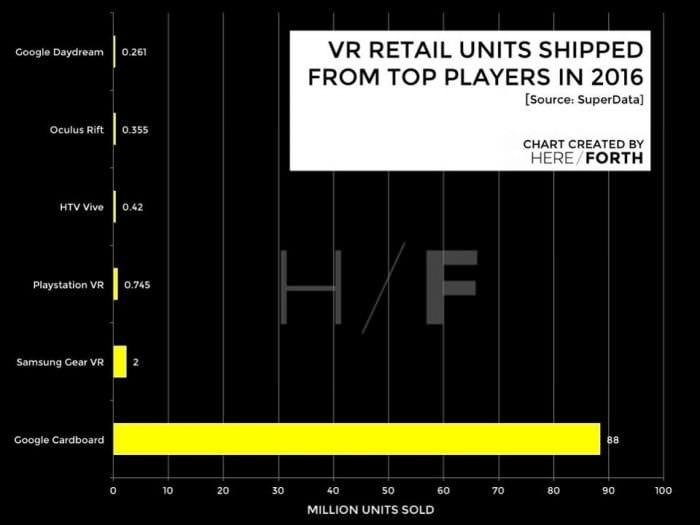 But can mobile AR conquer the current AR challenges?
"The phone is probably going to be the mainstream consumer platform [where] a lot of these AR features become mainstream, rather than a glasses form factor that people will wear on their face" – Mark Zuckerberg, TechCrunch
Brands have already dabbled in interactive video on desktop and mobile, including 360 videos, but now brands like Ikea are taking the next step and launching product AR apps and social platform AR lenses to capture audience's attention, yet the future of VR remains elusive.
Let's take a look at some brands that are starting to innovate in the latest interactive video and AR trends – something to watch out for further in 2018.
IKEA, Augmented Reality furniture app
Have you ever bought a huge piece of furniture, don't like it and had to speak to 3 different people and fill out 2 return forms to send it back?
Ikea is now rolling out 'Place' an app for iOS users to preview furniture in their home before buying! This type of AR integration with ecommerce is ingenious as Ikea seeks to increase conversions by showing customers how their products will look in the surroundings of their own home, before buying.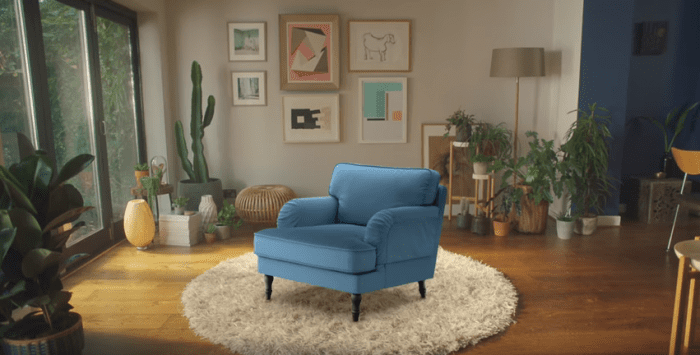 The use of AR is essential to customer engagement, with users being able to walk around and place furniture and objects into the settings of their home. This type of advertising is a milestone in persuading customers that the furniture they are thinking of buying looks good in their home and if it doesn't? Well, you'll be able to preview another object until you find the right one.
The app is part of Apple's new Augmented Reality developer platform, ARkit, (part of October's iOS11 software update) which helps developers create apps that merge real-world imagery with digital and augmented objects. It is unsure whether Android users will be able to use Ikea's app in the future, as Google's Augmented reality platform Tango isn't automatically included on every android device.
Is this taking the fun out of the Ikea in-store customer experience (and meatballs) or a more practical, interactive and persuasive technique to convert users into buyers?
No more awkward returns!
John Lewis, 360 shoppable Facebook Ads
Innovators in video advertisement, many viewers eagerly await their Christmas advert. New to their video strategy this year, although neither Augmented Reality or Virtual Reality, UK retailer John Lewis are following a similar approach to that of Ikea. Their 360 shoppable video Facebook ads – a new and innovative idea they are trialling this Autumn – is similar to Ikea's Place app. If successful, it could pave the way for 360 interactive and shoppable videos on Social Media.
This approach attempts to enhance customers and social media users' interactive shopping experience – showcasing products in real-life house settings before buying.
This new video social strategy will offer customers with more interactive experiences than normal, or tradition, ecommerce shopping.
John Lewis' Senior Manager for Social Media told Marketing Week:
"It is such a new format, it's hard to calculate a ROI or bench mark, but I imagine the key here will be a mix of engagement and click through to sales"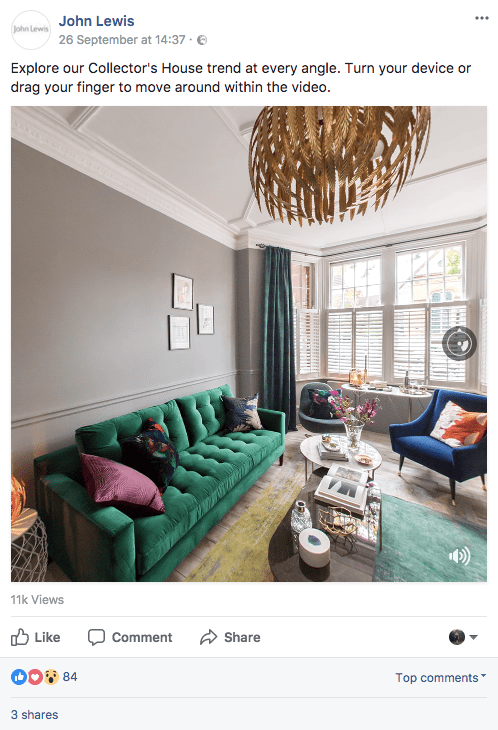 But with the launch of this new innovation how well is it doing? John Lewis has over 1 million followers on their Facebook Company page, yet for this new type of content, it only received 11k views and less than 100 reactions.
It's great to see products in a home setting rather than a shop floor, or a generic picture for your ecommerce landing page – but it doesn't have the same personal touch as Ikea Place.
Snapchat 3D World Lenses
Rival photograph and video platforms, Instagram and Facebook stories, are slowly taking over the video social world from the original creator, Snapchat. More and more filters are being created to keep users interested and engaging with the social platforms, but Snapchat has announced a new direction for interactive filters – Branded 3D objects in Snapchat posts.
It seems they have been trialling this with their well-used and well-received dancing hotdog
This type of AR real-world lense allows brands some creative fun in their social strategy and consumers interactive engagement with branded 3d objects.
Snapchat first released sponsored posts when brands could purchase a unique branded filter, then launched 2D sponsored lenses, which were a little more interactive and more fun.
But in a recent bid to win over and get users interacting with brands, they have announced 3D world lenses. All 3D lenses can only be purchased through the Snapchat sales team. This is predicted to help brands increase awareness and engagement, whilst also reviving the social platform by doing something different from its competitors.
Giraffe360, Virtual Reality technology for real estate
A relatively new startup company based in London UK, Giraffe360 technology:
"enables the real estate industry to elevate property viewing into a virtual reality experience". – Startup Guide
Brothers Mikus and Madars Opelts started their virtual tour service in 2010 and in 2015 turned over 500k.
Their VR software is design to create high-resolution HDR images that will help showcase a property anywhere in the world.
The use of VR for the real estate industry is a great idea if you're targeting an audience that would normally drive a long distance for a viewing. But, it can also help create a real-life virtual image of what new / developing properties will look like before they are finished.
Leeds, UK, based real estate company Citu is also building a fully immersive VR experience to show potential customers around new housing developments before it has been built, meaning real estate firms can always be virtually selling.
AR / VR forecast
It's evident that companies are beginning to test the waters and trial different interactive video formats and experience, yet the projection for AR revenue by 2020 is set to outweigh VR by $120 billion.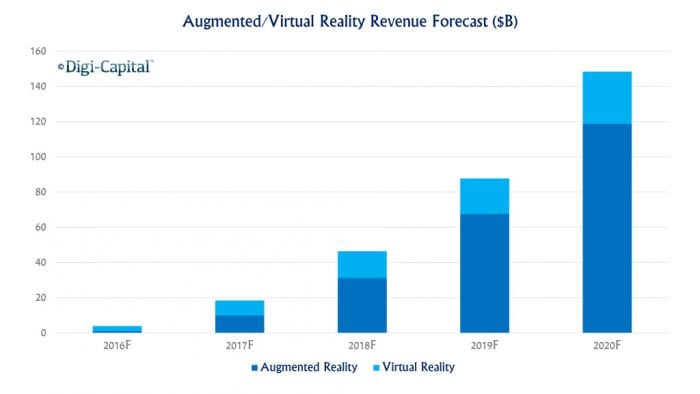 Although the forecast for AR / VR revenue increases Y-O-Y, I still remain sceptical about the rate and potential use of AR / VR for some industries. Whereas it shows huge potential for travel, real estate, retail and the games and entertainment industry, it is unclear how, why and even if this type of video interactive content can be applied to other industries like finance, agency, and B2B.
Join To Our Newsletter
You are welcome