Chart of the Day: Snapchat's impressive growth is mostly confined to North America
Snapchat's explosive growth and popularity among 'Gen Z' means many marketers have started to see it as the future of social media. But perhaps this hype is only really relevant for those focused on the US market. Although Snapchat is growing in other areas, the level of penetration is far lower.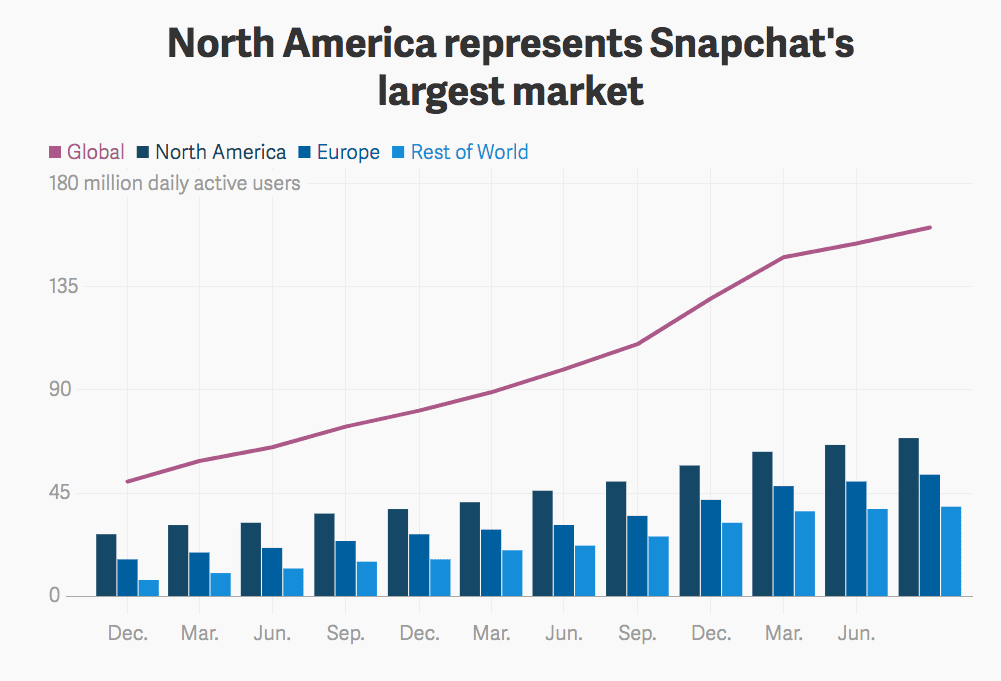 Snapchat's ad products are also clearly less used outside of the US, in part because of the lack of penetration. This can be inferred from the extremely low revenue per user in all markets other than North America.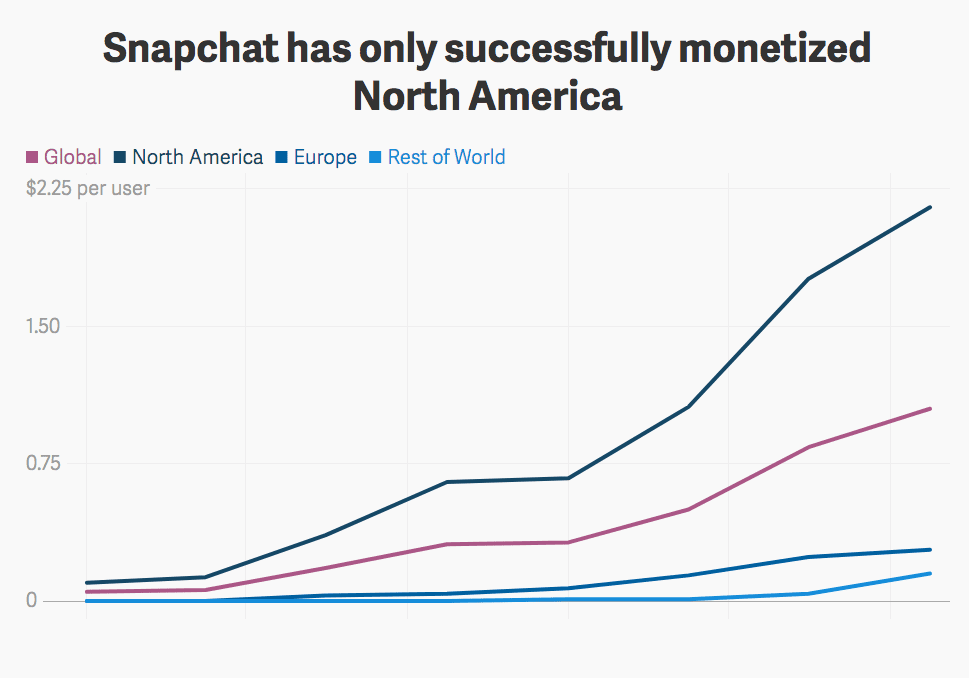 Join To Our Newsletter
You are welcome