seoul-based designer jeonghwa seo introduces raw, brutal materiality into the etcetera cafe through the design of its furniture and interior. the designer's primary focus of the project was to exhibit the pure quality of his materials, primarily concrete and glass as well as cast aluminum, oak, and brass. large aluminum furniture pieces are cast and welded. seo purposely leaves the welded seams of these pieces ungrinded, expressing the fabrication process. the designer favors this material because it is light, cost-effective, can be entirely recycled, and can be welded easily without warping. while oak was selected to harmonize with the aluminum, brass is used for lighting fixtures.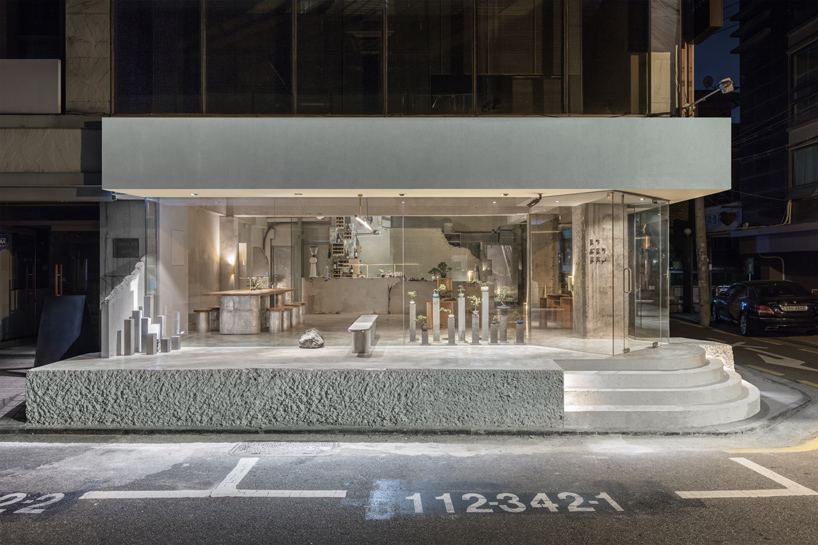 all images by unreal studio
jeonghwa seo designed and fabricated the entire furniture collection for the etcetera cafe interior. the designer emphasizes the material contrast between concrete and glass. while the shop sits atop a monumental stone plinth, the facade is realized entirely in glass in order to introduce a visual continuity between the interior and the street. this spatial continuity is exaggerated through seating, lighting, and stone elements divided by the glass facade. this illusionistic decision suggests the absence of the glazed wall entirely. the stone base of the cafe is reflected by the monolithic concrete slab which caps the glass volume.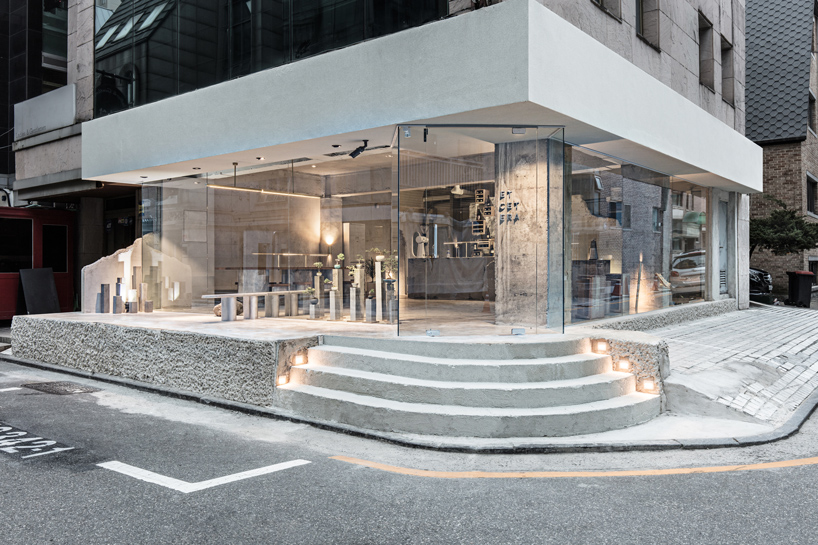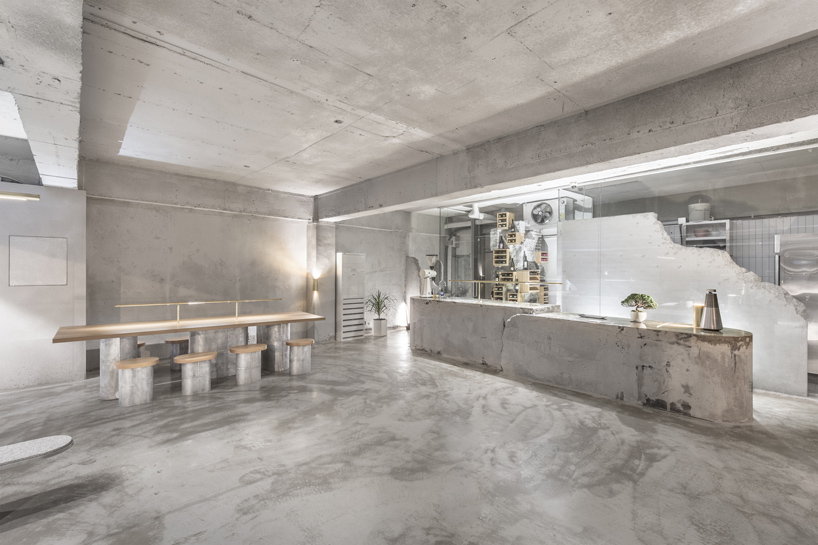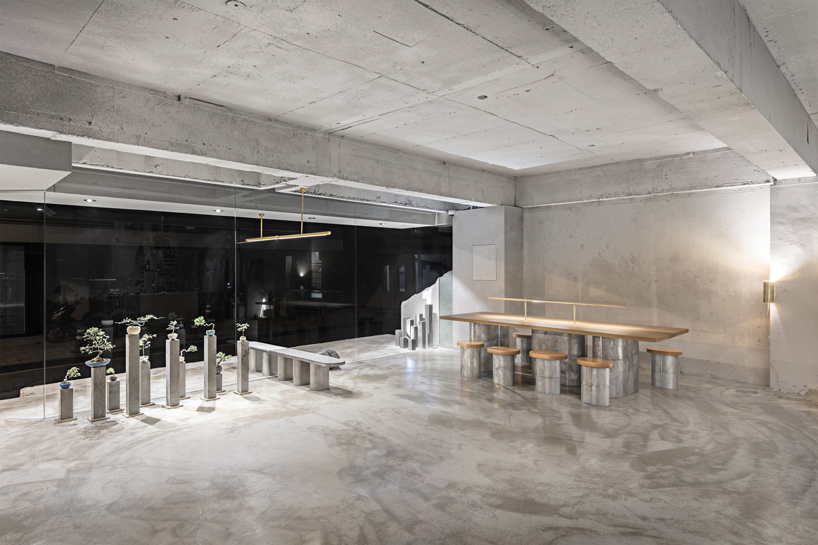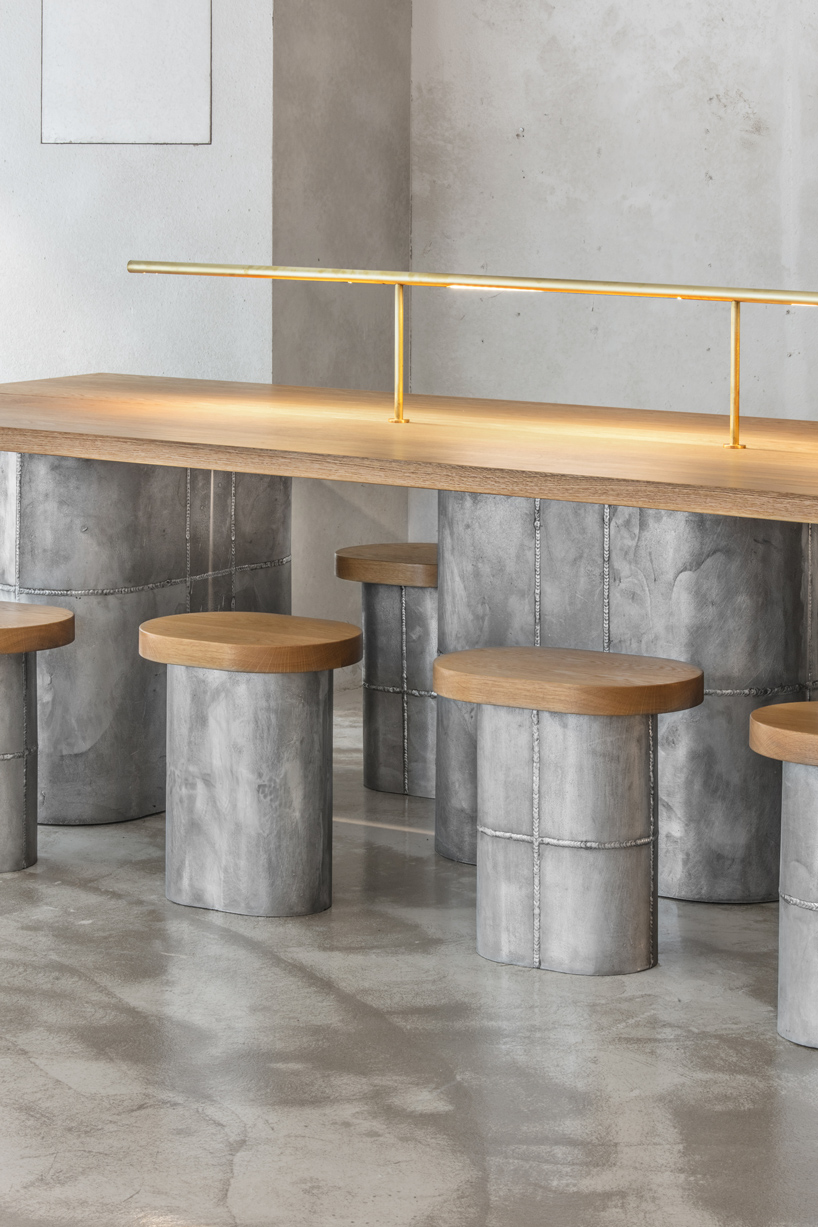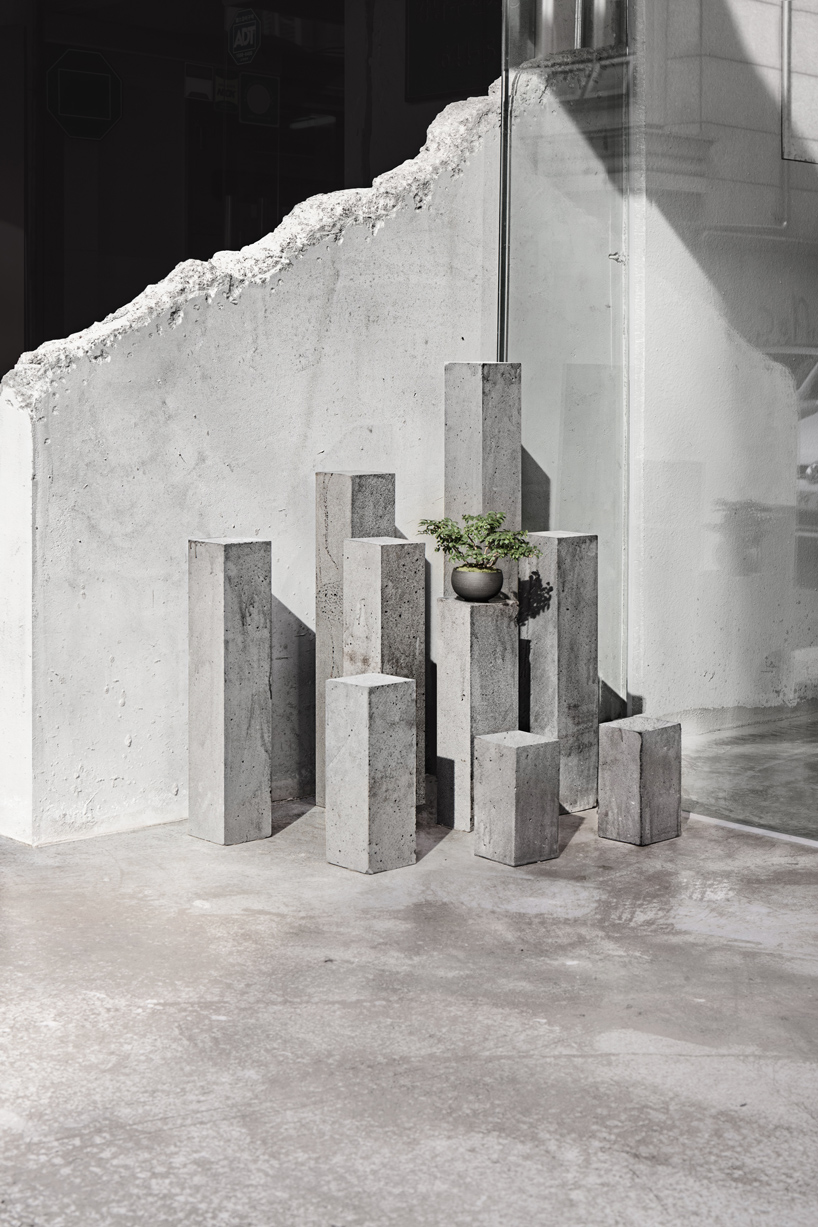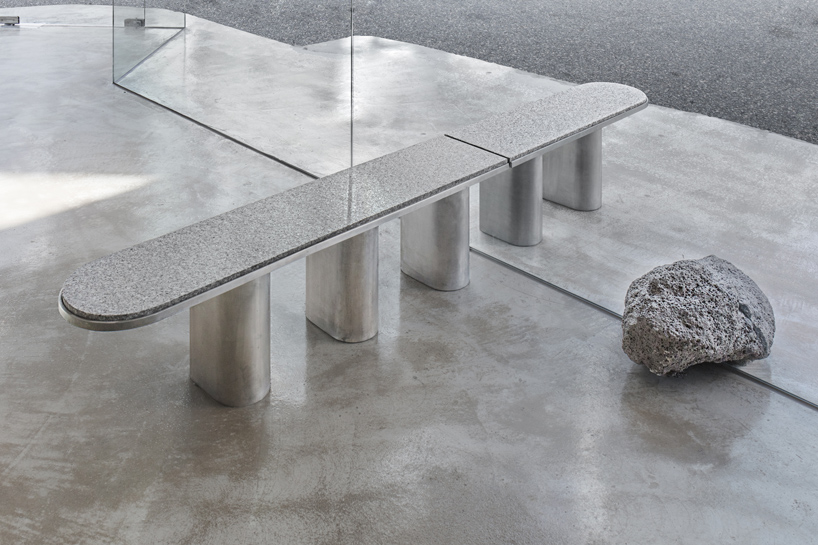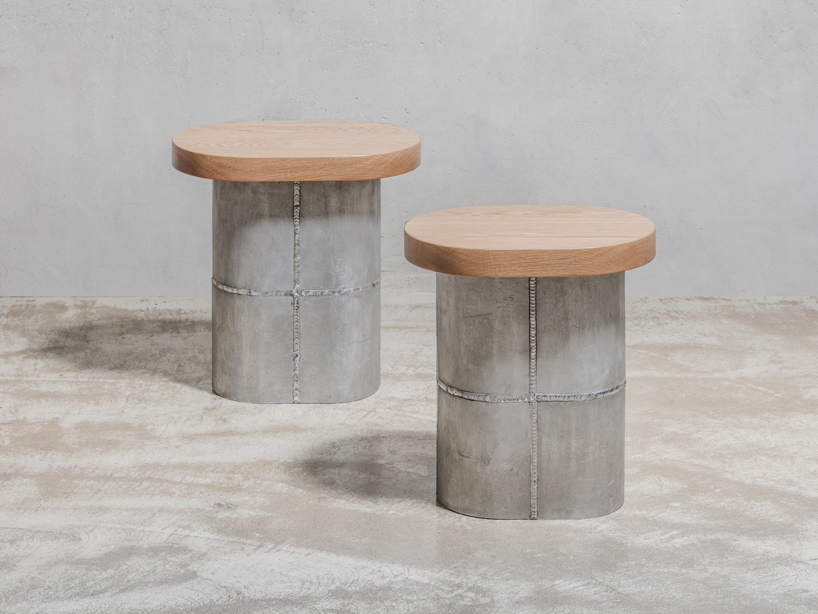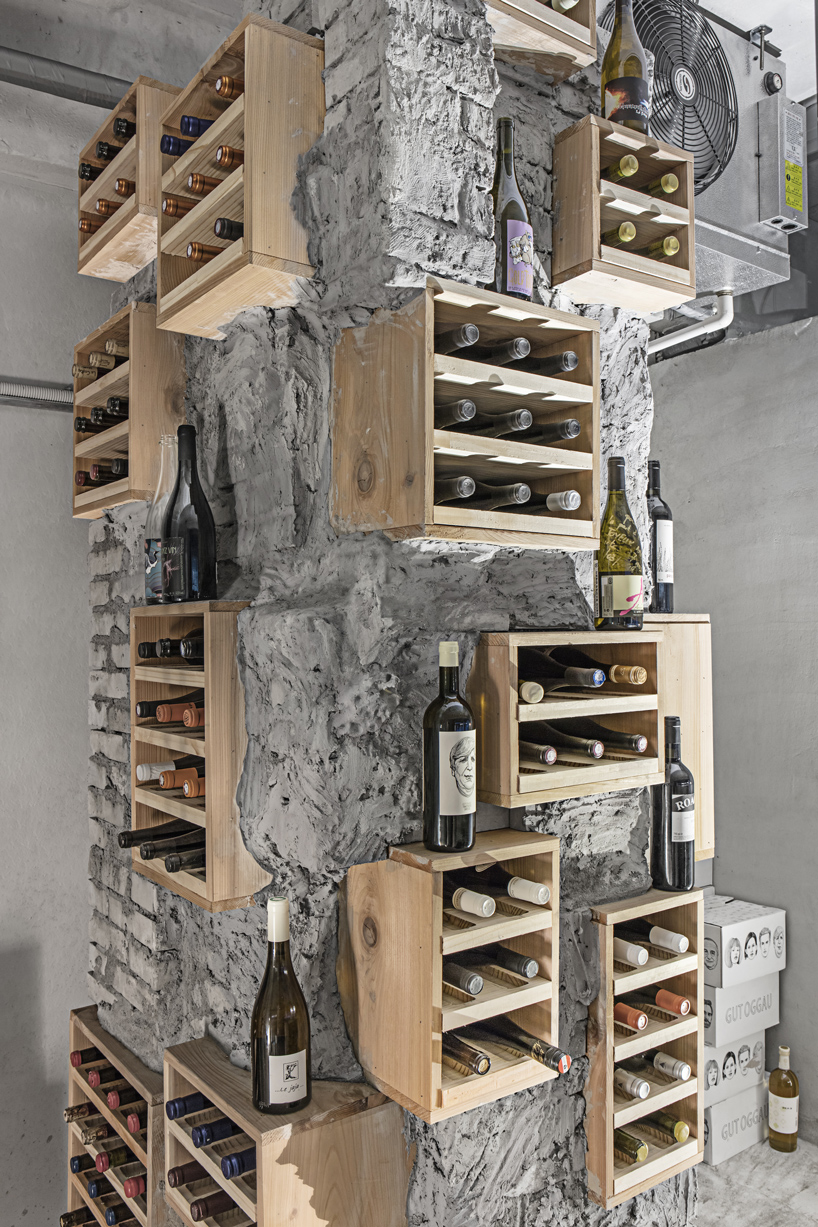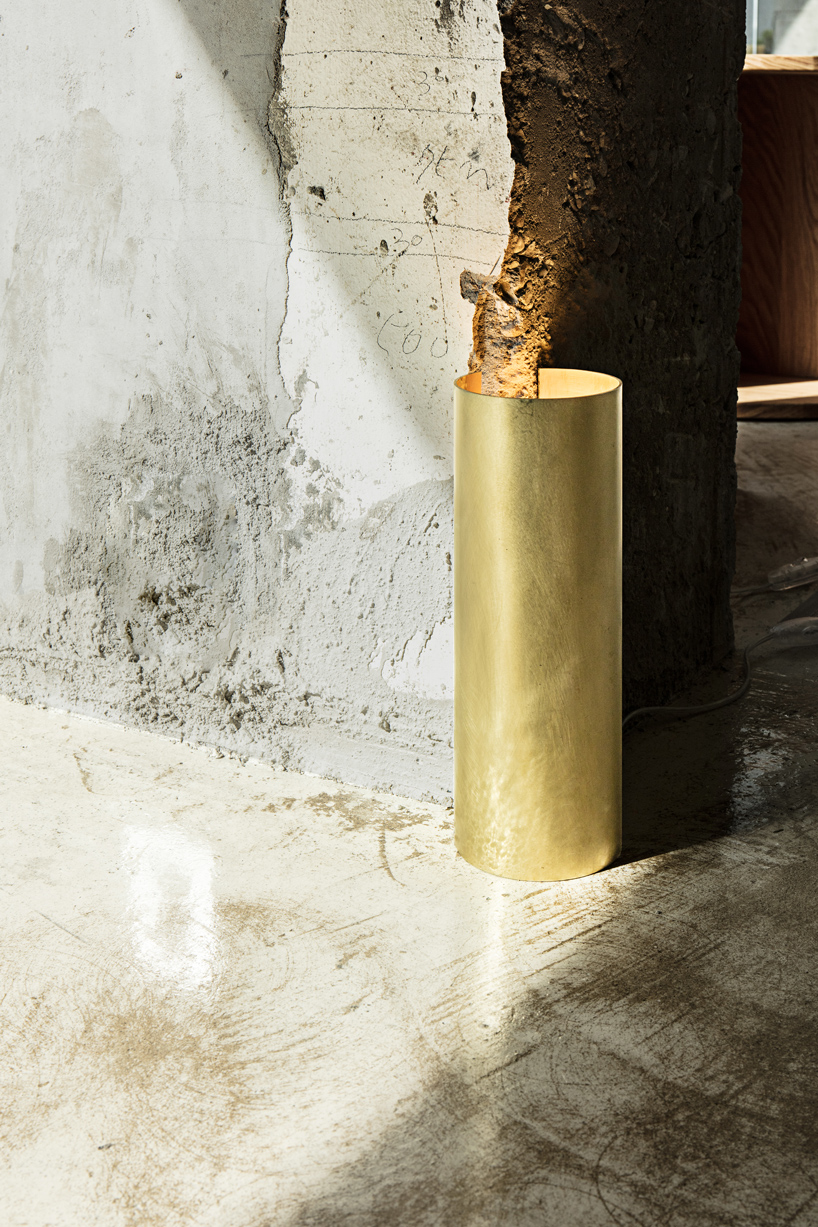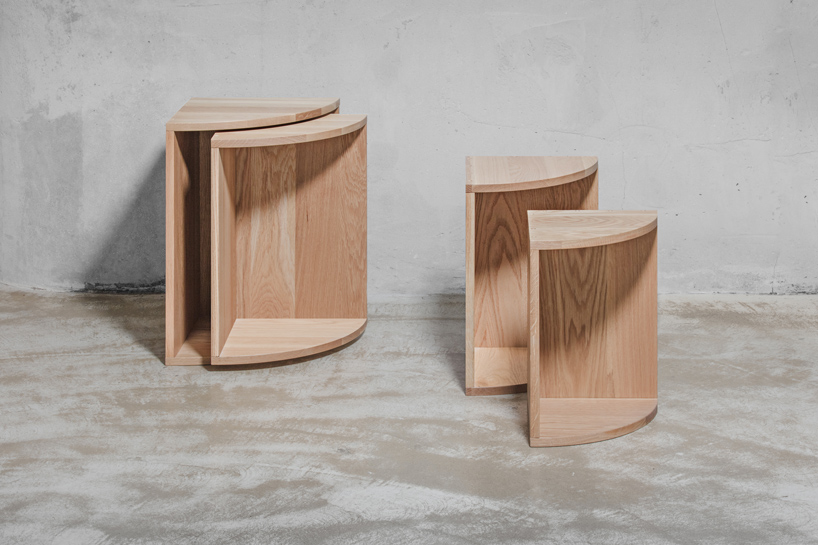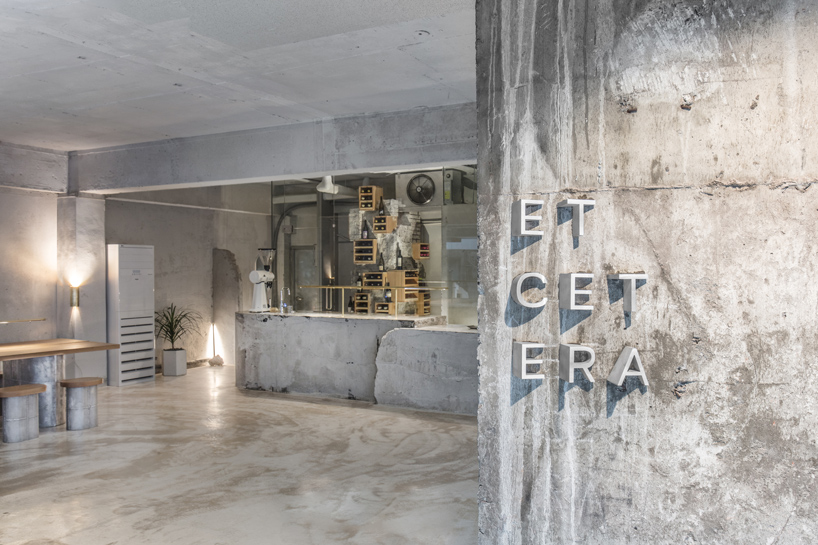 project info:
designer: jeonghwa seo
project name: etcetera cafe
client: etcetera
location: nonhyeon-dong, seoul
construction: UOR studio
photography: unreal studio
Join To Our Newsletter
You are welcome