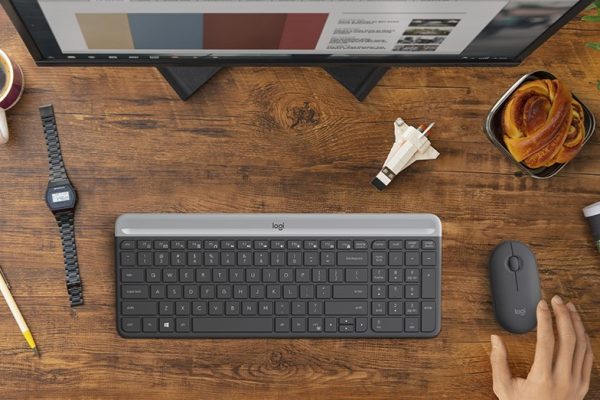 Quality computer hardware doesn't have to cost an arm and a leg. Sure, some gamers and enthusiasts will gladly spend over $100 on a mouse or headset, for example, but many consumers wouldn't. After all, computers are quite inexpensive these days. A quality device used to cost thousands of dollars, while today, a decent machine can be had for less than $500. It would be quite foolish to spend $100 for a keyboard if your PC cost, say, $300.
Today, Logitech launches a keyboard and mouse combo for the "everyman." The "MK470," as it is called, is comprised of a slim keyboard and elegant mouse — both are wireless and are designed to be quiet. They use a single USB dongle between them, meaning only one USB-A port will be taken up. Both are powered by AAA batteries, but Logitech promises they will last a very long time — a year and a half for the mouse, and an insane three years for the keyboard! That will vary based on usage, of course. Best of all, it is ridiculously affordable.
ALSO READ: Logitech G604 LIGHTSPEED wireless gaming mouse has six thumb buttons
"Designed for your curated lifestyle, the Logitech MK470 Slim Wireless Keyboard and Mouse Combo is the dynamic duo you need to inspire creativity while giving your desk a design-forward, contemporary setup. The keyboard and mouse combo is modern and quiet, making it perfect for anyone who is looking to get work done efficiently and silently," says Logitech.
ALSO READ: Logitech launches G815 LIGHTSYNC and G915 LIGHTSPEED low-profile mechanical gaming keyboards

The company further says, "The MK470 keyboard is compact and productive, featuring a number pad and all of the necessary shortcut keys in a space-saving design that allows you to work efficiently and comfortably. The slim scissor keys provide a fluid, laptop-like typing experience without the noise. The ambidextrous mouse in the combo features a 90 percent noise reduction over a traditional mouse while still giving you that satisfying 'click' feel."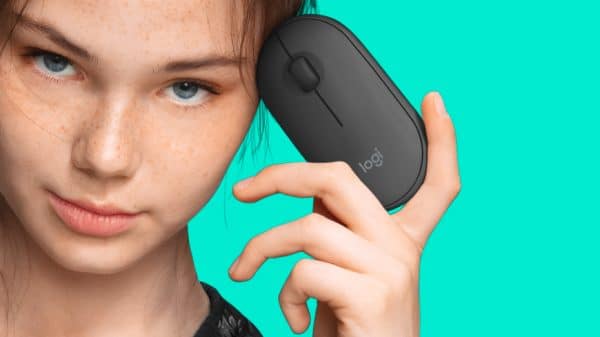 Art O'Gnimh, head of mainstream business group, Logitech provides the following statement.
This mouse and keyboard duo has the perfect balance of simplicity and productivity that enhance the aesthetics of your creative space. If you're looking to maximize space on your desk with products that provide an ultra-quiet work environment, the MK470 Slim Combo is perfect for you.

Logitech shares the specifications below.
Mouse
Sensor technology: High Precision Optical Tracking
Sensor resolution: 1000 dpi
Number of buttons: 3
Scroll wheel: Yes- Mechanical
Scroll Buttons: Middle Button
Unifying ready mouse: No
Unifying ready receiver: No
Battery life Mouse: 18 months
Battery type mouse: 1xAA
Keyboard
Battery life Keyboard: 36 months
Battery type keyboard: 2xAAA
Wireless operating distance: 10 m 4
Wireless technology: Logitech Nano Receiver
So, how affordable is the MK470 Slim Wireless Keyboard and Mouse Combo? It is a penny shy of $50. Yes, that is for both the keyboard and mouse together. That is quite a bit cheaper than Logitech's MX Master 3 mouse and MX Keys keyboard. The MK470 combo can be purchased here now. And yes, shipping is free.
Join To Our Newsletter
You are welcome