Blogging today is very different compared to how it was when the Internet was still new. There are many types of bloggers and hundreds of popular niches. Some blogs may be marketing tools for businesses while others serve as personal platforms. Blogs that balance passion and income generation are attracting new comers of different ages into the industry.
For our latest episode of Meet the Bloggers, we introduce to you Alex Lauderdale, who made a dive into professional blogging to have more time with family. Individuals, regardless of age, often times find it hard to juggle career and personal life. Our guest, Alex, was able to use his experience and knowledge from working corporate job to pursue blogging. Read more about his story and his tips that may help you become successful in blogging.
1.) Please tell us about yourself and how you got into blogging?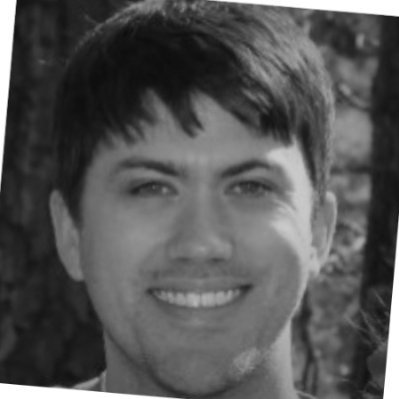 Let's start with the big one: I just turned 40! To say this life milestone has changed my perspective would be putting it lightly. Why did I start blogging? 95% of my career has been in the employ of Fortune 500 companies, focused primarily on varying aspects of supply chain. As is usually the case, success means long hours. Let's be clear, I'm all for exhibiting work ethic. That said, my girls ages 4, 8, and 9 have been asking me lately, "Dad, will we see you tonight?". You either have to turn a blind eye and go for it or work towards a different way of living.
With blogging, I'm choosing to work towards a different way of living. I don't want to sound nerdy, but well, I love transportation, and believe it is a connected, and important issue that should be promoted not only to industry, but to the masses. That's why I launched EducatedDriver.org. My goal, when "blogging", is to share my passion with my readers, educate the masses, and to create a viable income stream.
2.) What is the focus of your blog and why did you choose that niche?
The mission of EducatedDriver.org is to educate and broadcast information related to the current status and future of driving, driving technologies, technology TCD (total cost to driver), driver safety, and gaps in between.
Why did I choose this niche? During my nearly 20-year career, I've served in multiple Transportation Administration, Analytic, and Management positions spanning multiple companies, including two in the Fortune 500. Not only is it a field I have extensive professional experience in, but it's also an area I'm truly passionate about and love discussing with anyone who will listen.
3.) How are you currently monetizing your blog traffic?
Our main monetization method is affiliate marketing. We may eventually get into launching our own products, like online courses, eBooks, and such, but that's probably still a little way off.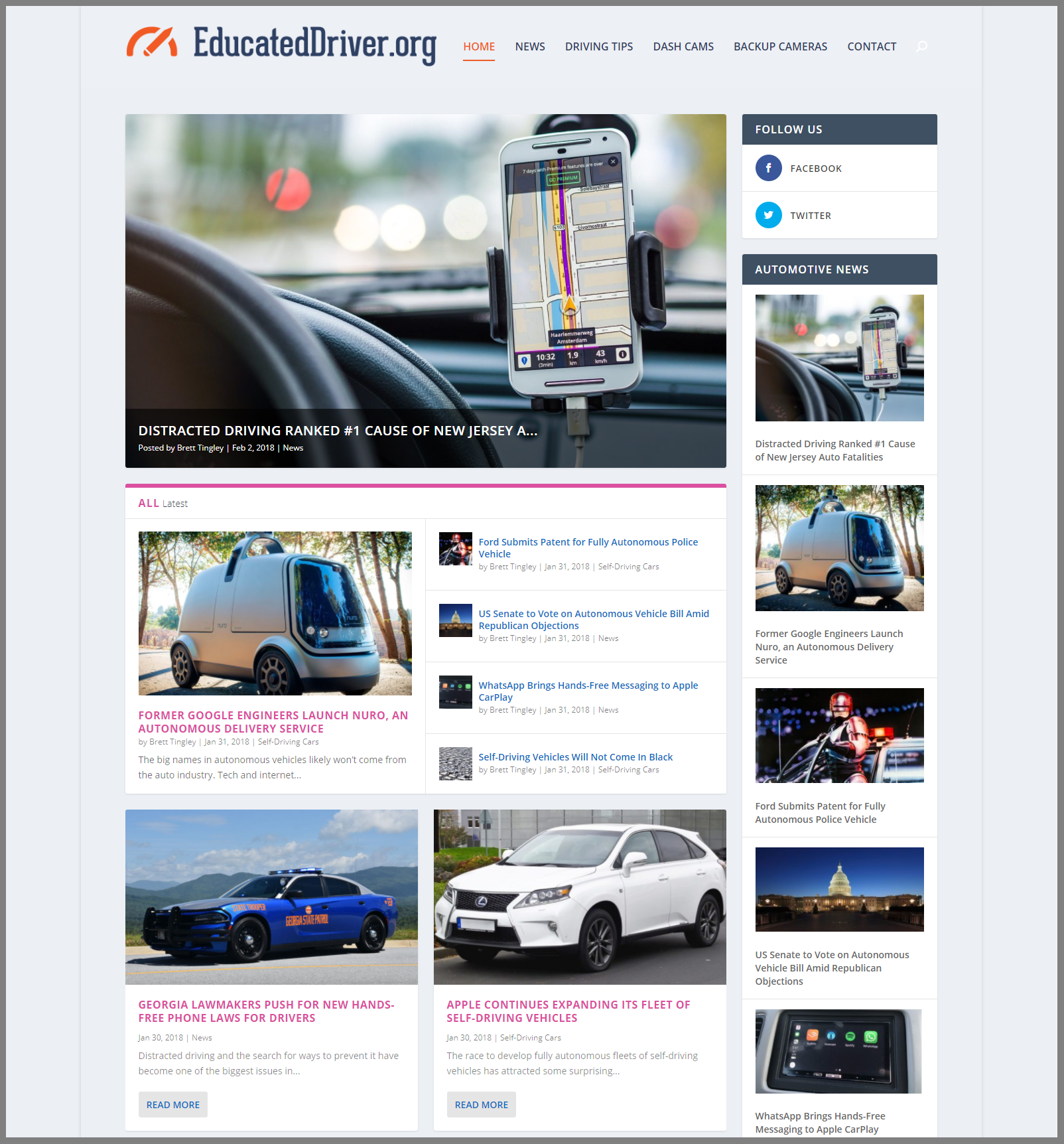 4.) What do you know now that you wish you knew when you first started blogging?
One thing I wish I knew was how important it is to start with a tight, clearly defined content niche, building a targeted audience, and growing out from there. Like with EducatedDriver.org, there's almost no end to the different categories we could build content around, but we decided to mainly focus on just a few areas at the beginning – driver safety, driving technology, and driving news – and even within those areas, we've kept the focus very tight for now. If you try to go too wide with the scope of your content early, you'll overwhelm yourself, burn yourself out, and likely end up with a bunch of blog categories that are only partially filled with content.
5.) What are three blogs that you visit almost daily?
TheDrive.com, TechCrunch, and Moz Blog.
6.) Can you give us three recommended tools/services that you use with your blogging?
I use a number of different blogging tools, but currently, my 3 favorites are:
Coschedule for creating a blog content calendar, assigning out articles to our writing team, and automating social media sharing of our posts.
Ahrefs for keyword research, competitive analysis, and general SEO management. I think Ahrefs has the best SEO tool on the market right now.
Copyscape is another great tool for analyzing your content and making sure none of it is plagiarized so you don't run into any duplicate content issues.
7.) What advice would you have for someone who is just starting with their first blog?
I'd say to get organized and keep it simple to start. Like I mentioned earlier, no matter what topic your blog is focused on, there are millions of different subjects you can write about within that topic, and trying to do it all can get very overwhelming. Have a tight focus early on, and use a content calendar and project management tool like Coschedule to organize your blog strategy so you have a clear plan going forward.
8.) What's the best advice or tip you've discovered about blogging since getting started?
Whether you're blogging as a business or just for fun, you have competitors. Anyone who is vying for your target audience's attention is a competitor, and you need to study them, learn from them, and find ways to beat them. There are literally millions of blogs out there, and if you want to be a successful blogger, you have to take it very seriously – and a huge part of that is doing your homework on your competition.
9.) If you only had $100 to start a new blog, how would you use it?
After spending about $20 or so on a domain and hosting, I would probably put the rest toward promoting a key piece of content or page that's designed to generate revenue. Maybe a Google PPC campaign or some Facebook ads.
10.) How can readers of the blog get in touch with you?
You can reach me through my site, EducatedDriver.org and my social media pages:
Join To Our Newsletter
You are welcome