Blogging can lead you to many opportunities. All established bloggers now have been through the phase of being a new comers. They have experimented one way or another along the process. Trying different things out does help in determining your own style and strategy.
We've interviewed bloggers covering various niches in Meet the Bloggers. For this episode, we'd like to introduce Daniel Cowen-Rivers. He's a budding travel blogger. Read on to know more about his journey across the globe and a
1.) Please tell us about yourself and how you got into blogging?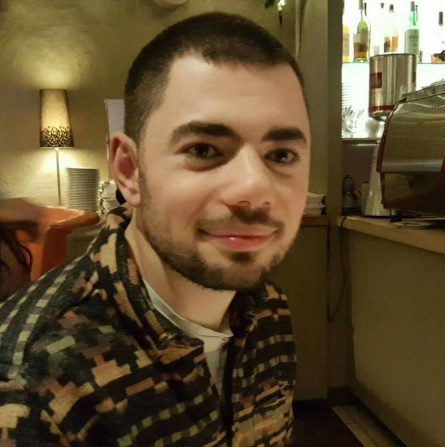 I am a budding travel blogger who travels the world and shares my experiences and travel expertise via social media and through my blog. I got into blogging as I wanted to share my traveling tips and photos with others to make them travel more before global warming destroys the world.
2.) What is the focus of your blog and why did you choose that niche?
I chose traveling to share my love of seeing the world and different country's way of living. I also wanted more people to find out about the world we live in.
3.) How are you currently monetizing your blog traffic?
AdSense. I have a few paid ads but not that many as I am still new to the game. I've started blogging since February of 2017.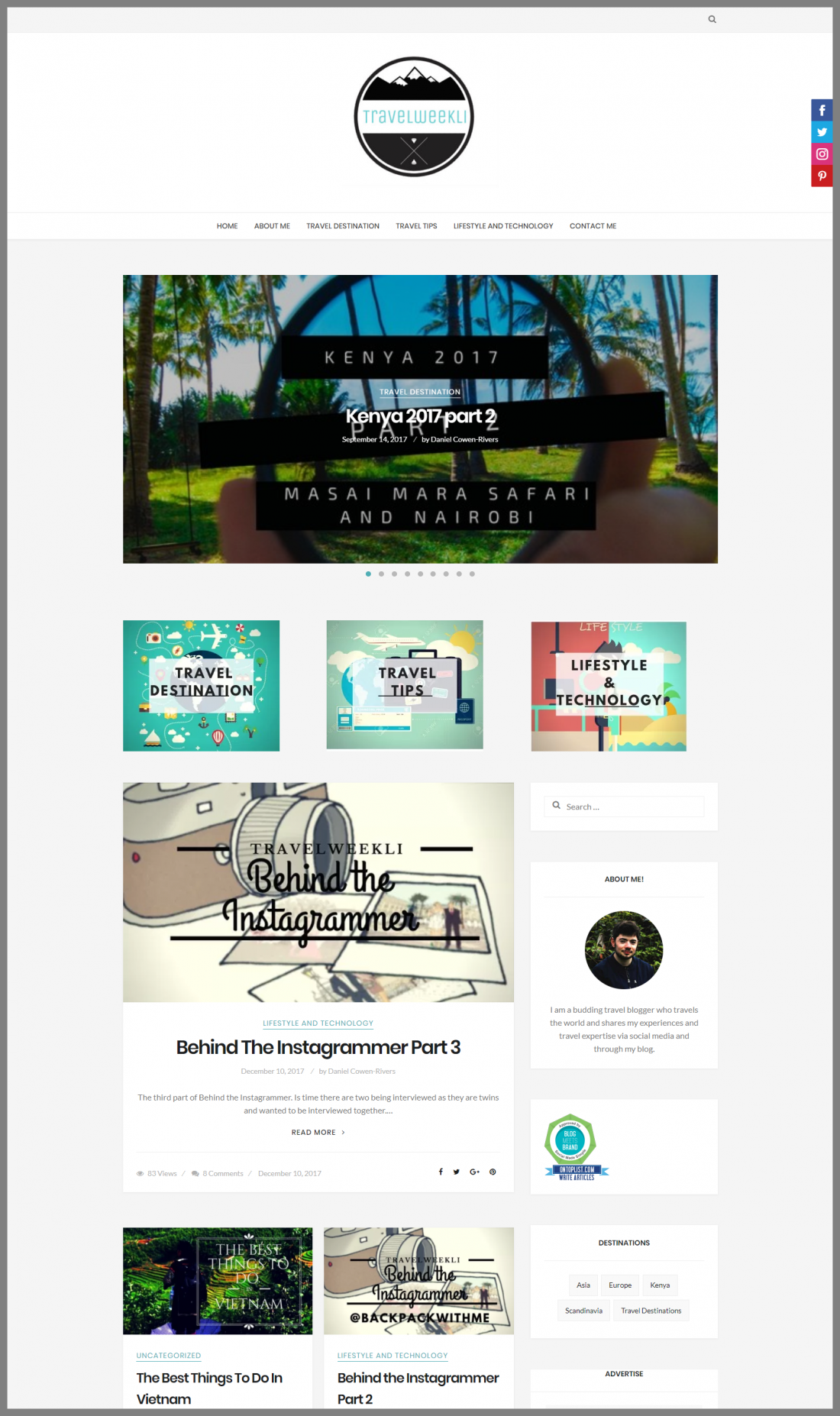 4.) What do you know now that you wish you knew when you first started blogging?
I did not know about DA and SEO that I know now is very important in order to get sponsored post.
5.) What are three blogs that you visit almost daily?
The blogs are:
6.) Can you give us three recommended tools/services that you use with your blogging?
The three services that I recommended using to help your blog are:
Yoast – A blog in called SEO by Yoast. This makes optimizing my blog post easier to rank higher on Google search.
OneNote – I'm constantly making notes for future articles. As I always have random moments where I'm going by my day and I just randomly have an idea for a blog article. I always carry my phone to write the note in OneNote.
MailMunch – is a plugin for WordPress that comes with email subscription templates that you can place in certain parts of your blog and I made mine as a popup.
7.) What advice would you have for someone who is just starting with their first blog?
Pick a niche category that you want your blog to be about. As well as this, one of the most important advice I have is one that you need to know when starting out, is how to improve your SEO and DA.
8.) What's the best advice or tip you've discovered about blogging since getting started?
Just keep blogging! After a few months, I only got a few readers per day and I've thought to quit then. However, I've read that it takes people years to get enough readers to be a full time blogger. Just keep blogging and don't stop.
9.) If you only had $100 to start a new blog, how would you use it?
I would use the money to gain more Facebook likes on my Facebook page that in turn will convert readers for my blog. This will be done by advertising the page and blog on Facebook.
10.) How can readers of the blog get in touch with you?
Disclosure: In full disclosure, it is safe to assume that the site owner is benefiting financially or otherwise from everything you click on, read, or look at while on my website. This is not to say that is the case with all content, as all publications on the site are original and written to provide value and references to our audience.
Join To Our Newsletter
You are welcome