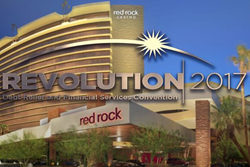 Statistics are clear that companies which excel at lead nurturing are able to generate 50% more sales at 33% lower cost per lead.

San Clemente, CA (PRWEB)
July 13, 2017
MBT Group, Inc. is excited to announce the launch of LEO, a specialized marketing system focused on improving the performance of leads while creating higher engagement and sales conversions. The system will be introduced at Revcon2017 in Las Vegas, September 17 – 19, 2017.
The LEO system is designed to reduce lead waste due to poor follow-up and inconsistent, under-performing sales processes. Through a structured process, LEO follows-up and delivers relevant engagement messages while simultaneously reinforcing your brand through a variety of interactions designed to reconnect leads to you.
The LEO system strengthens the sales process by acquiring more information about the lead, including the prospect's interaction with a company's representatives. Where a sales team may attempt to contact or close with a few interactions, LEO can make engagement attempts indefinitely, which positions the company to capture the business when the lead is ready to make contact. The LEO system can intelligently recycle aged leads based on customized criteria resulting in a second chance for sales.
As with SEO (Search Engine Optimization), which is a set of rules a user can apply to a company's website content which attracts the consumer to a specific web property, the LEO (Lead Engine Optimization) system applies a set of rules to the leads to entice the consumer back to the company's website or induces them to call, email or chat with a company representative..
The LEO system works at the intersection of consumer psychology, marketing science and technology to enhance existing sales processes which are inherently weak due to imperfect human interactions. It fills the gap where sales teams fail to connect or simply do not follow up. "The typical scenario is that once the salesperson connects with a lead and they do not buy, the lead goes dead with little if any follow up," says CEO and Debt industry pioneer, Joanne Garneau. "Statistics are clear that companies which excel at lead nurturing are able to generate 50% more sales at 33% lower cost per lead. I decided it was time to bring this technology to the industry with LEO."
Through a series of ongoing communications, LEO develops a profile of the mindset of the consumer, how the consumer buys, what they think of the company, what they want and their communication preferences. LEO strives to encourage the prospects to make contact with the company for a second chance to help them solve their debt challenges.
The financial services industry generally lags on building strong consumer engagement programs. Many companies are no longer trusted and when most communication occurs purely online, the establishment of trust and confidence is difficult. The LEO system provides another method of engaging and generating trust with greater consistency over time.
Come see LEO at the Revcon2017 Convention, September 17 through 19, 2017 at the Red Rock Resort and Spa in Las Vegas.
About the MBT Group
LEO (Lead Engine Optimization) is the result of over 10 years of research and development work in the financial service industry. The members of the MBT Group have held active roles in lead generation and sales conversion, business, technology, marketing and education. The result is a continuation of experience attained from over 90 years of collective knowledge in healthcare and financial services including financial education, debt and student loans.
Share article on social media or email: