O2 experienced a major network issue, the UK government has published a selection of Facebook's internal documents and Iceland's banned Christmas advert has been named 'most powerful' of the festive offerings
While the news has been fairly slow this week in the digital and marketing worlds, Facebook's ongoing struggles following the Cambridge Analytica scandal are continuing. The UK government has now released some documents seized from the social media platform, which includes some interesting internal emails.
One of the biggest stories of the week is O2's massive network issues yesterday (Thursday, December 6th), which left millions of customers without access to their data and many people unable to make calls or send texts.
Ending on a positive note, Iceland's banned Christmas advert has been named the most powerful of all the festive adverts of 2018 – leaving many of the big-budget ads at the bottom of the pile.
Find out more with this week's news roundup.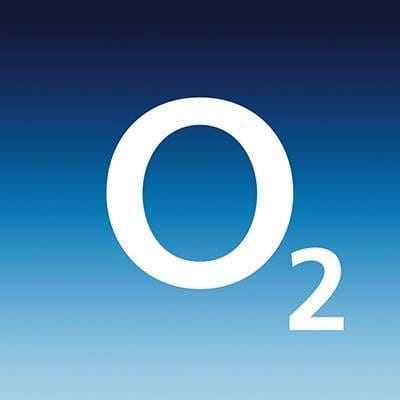 O2 experiences major network outage
Mobile network O2 saw services go down on Thursday (December 6th) leaving users unable to access the internet.
Affecting O2, Tesco, Sky, Lycamobile and GiffGaff users, the outage began at 6am (UK time) and resulted in people unable to use their data and many people experiencing signal issues.
After receiving a large number of complaints, O2 announced that they were looking into the issue. It was later announced that the issue was caused by a problem with Ericsson, a third-party supplier, which impacted the network worldwide.
According to Marielle Lindgren, CEO for Ericsson UK and Ireland, the cause of the outage was "certain nodes in the core network resulting in network disturbances for a limited number of customers across the world… The faulty software that has caused these issues is being decommissioned."
It was revealed by Ericsson that the software issue was actually an "expired certificate in the software versions installed with these customers."
The issue seems now to have been fixed, with O2 releasing a statement on its website saying that the 4G network was restored early this morning (Friday, December 7th). According to the network, the slower 3G data service had been reinstated on Thursday evening.
In a joint statement, O2 CEO Mark Evans said: "I want to let our customers know how sorry I am for the impact our network data issue has had on them and reassure them that our teams, together with Ericsson, are doing everything we can.
"We fully appreciate it's been a poor experience and we are really sorry."
O2 will continue to monitor the situation to ensure that no further disruptions are experienced.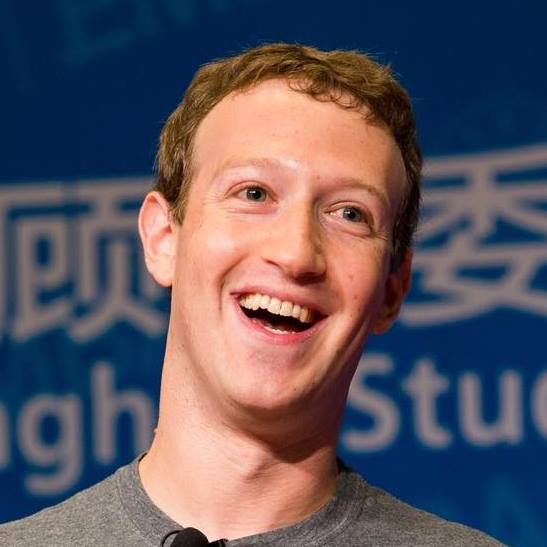 Facebook internal documents published by UK Gov
The UK government has published internal Facebook documents that discuss how the social media platform had agreed to hand over user data to other brands without knowing whether it had permission to do so.
The department for culture, media and sport (DCMS) shared sections of the confidential documents which show conversations between Facebook and other brands, including Netflix and Tinder.
A cache of internal documents was seized by parliament last month (November) as part of the government's continued inquiry into the Cambridge Analytica scandal and fake news connected to Facebook. These documents included emails between senior executives and some correspondence from Mark Zuckerberg.
Facebook has opposed the government publishing the 250 pages due to the fact they are "only part of the story". The platform has also claimed that the way in which the documents have been presented is "very misleading".
It looks as though the documents show that Facebook continued to 'whitelist' certain companies, so they had access to data relating to the friends of Facebook users, who hadn't necessarily given permission for their data to be shared. This was after Facebook had announced plans in 2014 to shut down a tool that allowed apps to access data the same way.
The whitelisting of these companies – including Netflix, Lyft and Tinder – means that, according to Damian Collins, the DCMS chair, certain companies maintained full access to friends' data even after Facebook made platform changes to stop this in 2014/15.
"It is not clear that there was any user consent for this, nor how Facebook decided which companies should be whitelisted or not," said Mr Collins.
He continued to say that as well as allowing some firms to continue to access friends' data, the documents also reveal a number of other things including:
Facebook knew that the update to its Android app that allowed it access to record calls and texts would likely cause problems. To avoid negative press, the platform planned on making it difficult for users to discover that this was one of the new features being rolled out.
A number of executives, including Zuckerberg, discussed the possibility of linking the ability to access users' friends' data with the financial value of a brand's relationship with the app.
The platform bought data from Onavo to see what apps people were downloading and using in order to inform its purchase decisions.
Iceland's Christmas ad named 'most powerful'
Iceland's banned Christmas advert has been named the most powerful ad of the festive season by Kantar Millward Brown.
In its annual study, the brand strategy consultant found that customers respond better to simple stories around the Christmas season, rather than big blockbuster-style adverts. The simple story portrayed in the Iceland advert, despite being banned from TV, was found to really resonate with viewers.
The study saw consumers review Christmas ads from 22 brands, scoring them on 12 different factors. These factors were all related to motivating individuals to purchase and helping to build a strong brand.
On top of the scoring, Kantar Millward Brown also made use of facial coding to analyze viewers' facial expressions in order to get an idea of their real emotional response.
Iceland's ad was scored highly on all 12 factors, getting top marks for ten of ten of them, including 'Enjoyment', 'Relevant', 'Brand Love', 'Persuasion' and 'Different From Others'.
Kantar Millward Brown said: "The retailer has used Christmas to communicate a powerful message, wrapped up in a story that's beautifully told. The reworked Greenpeace ad successfully taps into the spirit of 2018 by choosing to talk about wider societal and environmental issues.
"The effectiveness of the ad – which has been viewed more than 30 million times online – shows it's possible to make a huge impact without spending on a TV campaign if you have an emotionally compelling story that creates 'buzz' in the media."
As well as Iceland, other brands who performed well included Amazon, M&S and Aldi. In fact, the research found that the more relatable stories were marked higher than those ads that went for scale.
Simpler adverts that are more relevant and that use traditional ideas and real stories saw the best results, leaving ads like John Lewis' Elton John offering trailing. This shows that a grand message or a fantastical idea aren't always the best options, even if your brand has the budget to go big with advertising.