Product displays are a powerful driver of in-store sales. And nothing brings out the displays like the Super Bowl, back-to-school, the holidays, and other major shopping seasons.
But how do retail and marketing professionals keep track of seasonal, retail displays? It's never been easy.
Until now.
Field Agent just launched a free, interactive tool to help companies stay in-the-know about seasonal display activity in stores across the country.
Introducing the Seasonal Display Tracker.
It works like this:
For 10 popular shopping seasons throughout the year, Field Agent will audit 200 stores across nearly 50 grocery chains to capture photos of seasonal, grocery displays and to understand several questions about display activity:
Which shopping seasons are most popular for branded, grocery displays?
Which retailers have the most seasonal, grocery displays?
Which brands and grocery-categories are on-display during what seasons?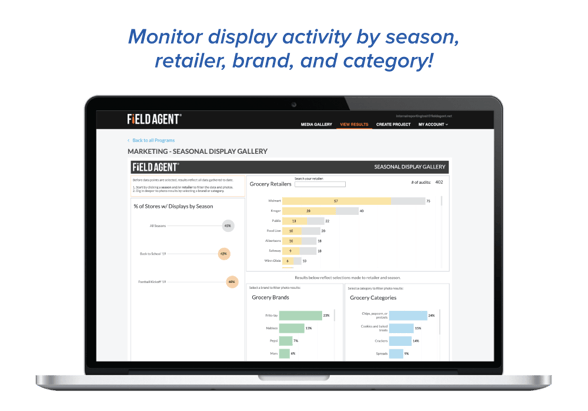 The photos and data then appear on the Seasonal Display Tracker, a single dashboard where retail professionals can easily compare display activity from one season to another. Better yet, for a deep dive into seasonal displays, users can filter the tracker by season, retailer, brand, and/or category.
It's a truly customizable experience.
And entirely free.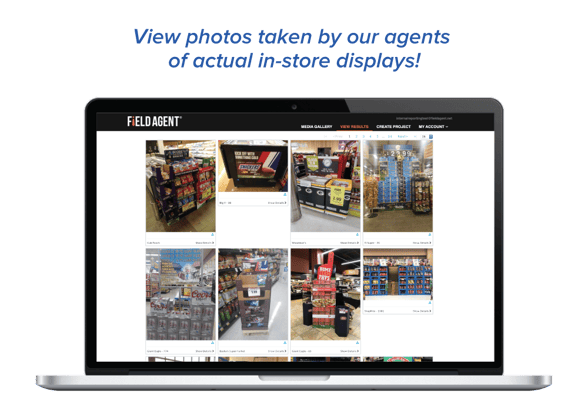 Are you ready to see the tracker for yourself?
Just click below to start using the Seasonal Display Tracker, "An index with some P.O.P."
Join To Our Newsletter
You are welcome