Chart of the day: Online advertising grew 11.5% like-for-like in the first half of 2017 in Europe.
€2.6 billion spend on advertising was added during the first half of the year, across search, display and classifieds/ directories.
Research by IAB and IHS Markit shows marketers are increasing online advertising spending. The report focuses on advertising in Europe only.
In this chart of the day blog post, I will update you on latest research by IAB Europe and IHS Markit, with charts from their Adex Benchmark from the first half of 2017.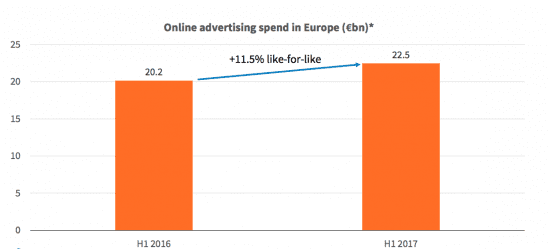 Search advertising is leading and display advertising has grown the fastest, interestingly online video is up 20%.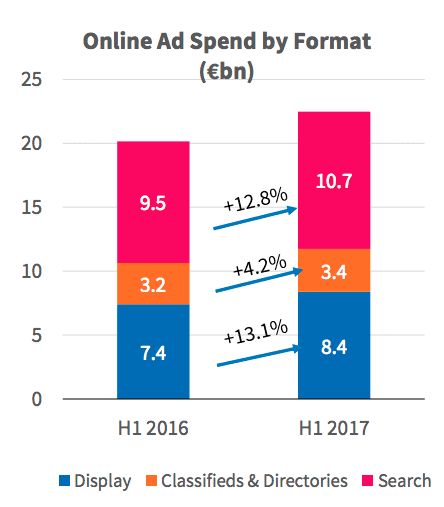 As shown in the chart above, search advertising dominates online ad spend, but there is a huge jump in growth of over 13% for display advertising.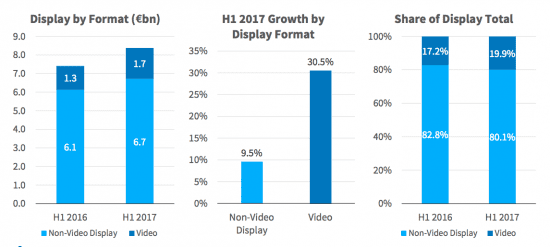 The report also found that most growth is online advertising spend is on mobile, with mobile search and mobile display dominating spend. Desktop display advertising saw a small decline.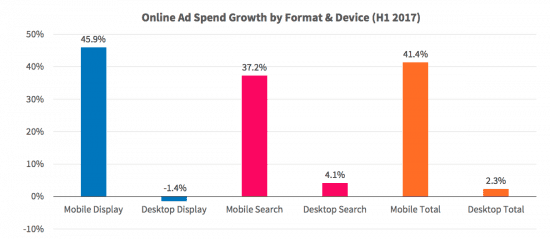 Is mobile the where most of your ad budget is going? We're glad to see marketers realise the power of mobile ad spend, even I personally have been buying many more Christmas presents on my iPhone. And yes, I have nearly finished my Christmas shopping and it's not even December yet!
Join To Our Newsletter
You are welcome