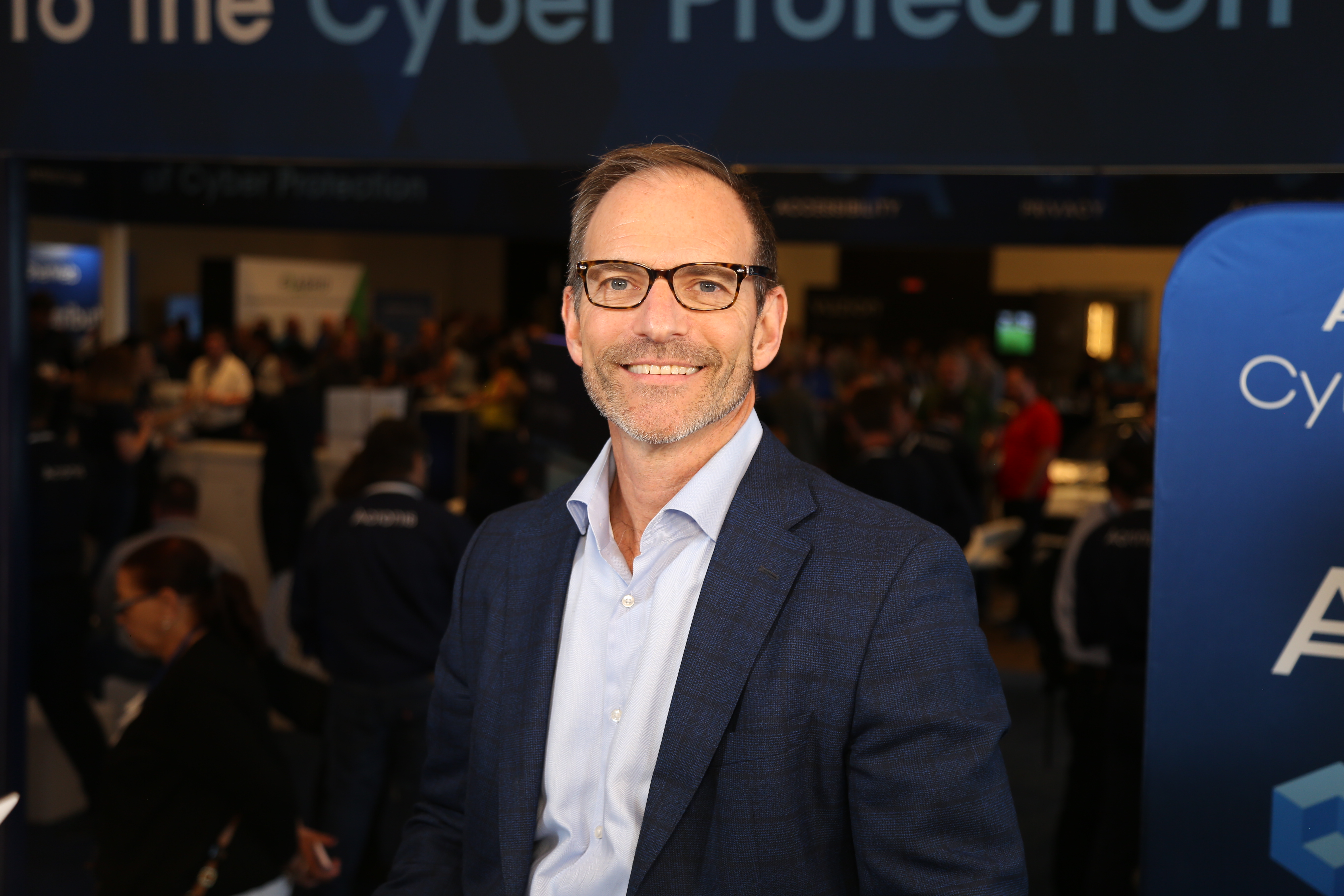 As technology evolves into cloud solutions, legacy distribution is failing to deliver effectively for cloud solutions and more modern distribution needs. Companies have had bad experiences buying cloud products from traditional distributors because of the brokenness of the systems in place, which were not built for the cloud. So what are the solutions?
"The traditional distribution game was on-premise technology: hardware, printers, software to install, ship it … pick, pack, and ship," said Ryan Walsh (pictured), co-founder and chief channel officer of Pax8, Inc. "Now fast forward to a cloud game, and you'd say, 'Well, do you need distribution?' "
Walsh spoke with John Furrier (@furrier), host of theCUBE, SiliconANGLE Media's mobile livestreaming studio, during the Acronis Global Cyber Summit event in Miami Beach, Florida. They discussed distribution in a cloud world (see the full interview with transcript here). (* Disclosure below.)
Solutions for broken distribution in a cloud world
As the cloud game came onto the scene, many wondered if they really needed distribution. Some expected the channel to get disintermediated, according to Walsh.  That thought was that customers would just go online and download anything they wanted to buy in a direct-to-consumer fashion, so a channel and a distributor with a middleman weren't going to be needed.
"What we learned is that's not the case, because there are some products that you can certainly go and download an app on your phone and know how to do that, but when you're talking about small and medium-sized businesses that might not have in-house IT, it's not so easy as downloading a product," Walsh explained.
This was a problem that Pax8 wanted to solve. Many of the founders — including Chief Executive Officer John Street — came from a born-in-the-cloud software company, and they learned how powerful the channel was, according to Walsh. They started selling direct, but they realized that they just couldn't scale fast enough, so they committed to a channel. But even then, the traditional distributors were broken when it came to a cloud world.
"Distribution is broken for the cloud," Walsh concluded. "Nobody wants inventory in a virtual world. Pay for what you use — nothing more, nothing less. And you really needed advance automation and integration to make that happen, and that's where Pax8 came in."
Watch the complete video interview below, and be sure to check out more of SiliconANGLE's and theCUBE's coverage of the Acronis Global Cyber Summit event. (* Disclosure: TheCUBE is a paid media partner for the Acronis Global Cyber Summit. Neither Acronis International GmbH, the sponsor for theCUBE's event coverage, nor other sponsors have editorial control over content on theCUBE or SiliconANGLE.)
Photo: SiliconANGLE
---
Since you're here …
… We'd like to tell you about our mission and how you can help us fulfill it. SiliconANGLE Media Inc.'s business model is based on the intrinsic value of the content, not advertising. Unlike many online publications, we don't have a paywall or run banner advertising, because we want to keep our journalism open, without influence or the need to chase traffic.The journalism, reporting and commentary on SiliconANGLE — along with live, unscripted video from our Silicon Valley studio and globe-trotting video teams at theCUBE — take a lot of hard work, time and money. Keeping the quality high requires the support of sponsors who are aligned with our vision of ad-free journalism content.
If you like the reporting, video interviews and other ad-free content here, please take a moment to check out a sample of the video content supported by our sponsors, tweet your support, and keep coming back to SiliconANGLE.
Join To Our Newsletter
You are welcome