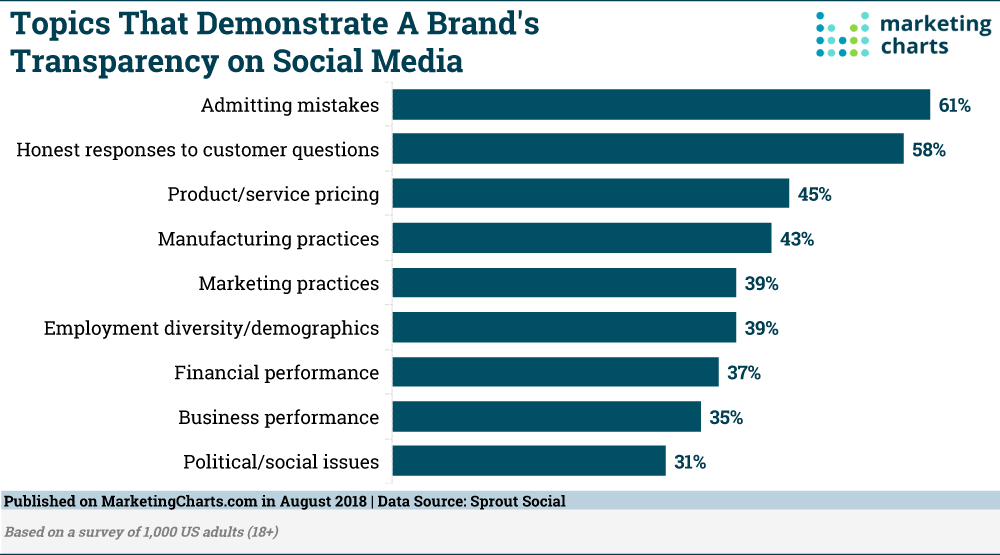 People Want Brands to be More Transparent on Social Media
Chart of the Day: The topics that demonstrate the transparency of a company on social media
Social media has become one the main ways in which companies communicate with consumers. It allows for instant responses to questions as well as a more modern and personalized communication platform. When it comes to transparency, social media is more frequently becoming the platform used to present information to customers.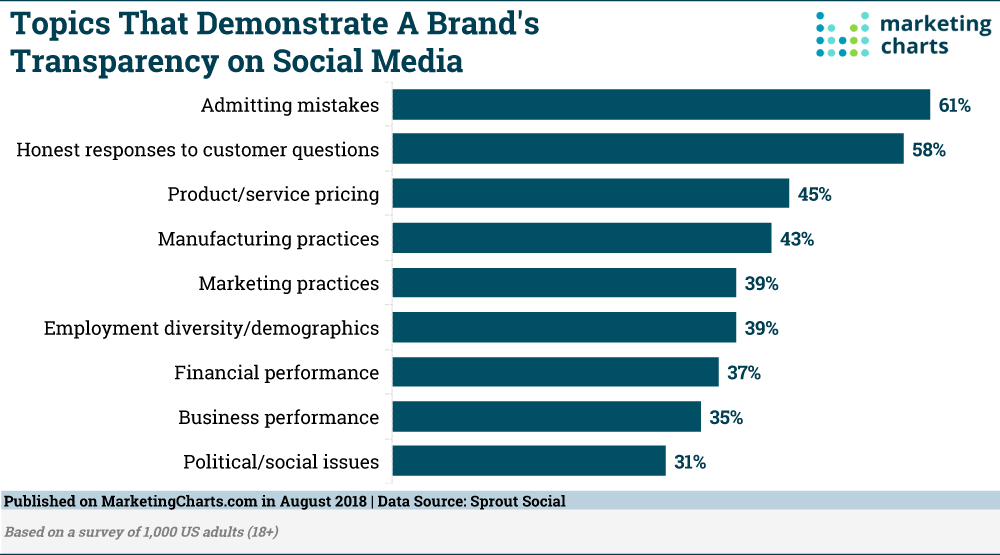 Transparency is considered of very high importance to customers when it comes to brand trust. Of 1000 US adults surveyed, 61% of respondents said that admitting mistakes was the highest form of transparency a business can display.  It is the holding up of hands when a business makes a mistake that humanizes them. This, in turn, will promote tome tolerance from consumers and appreciation for being up front.
58% of respondents believed that honest responses to their questions on social media was the second most important display of transparency. This again may be due to the fact that it shows the human side to the brands. It could also be seen as a public display of honesty to a personalized question. Not only do you see the honest response, other customers will see the honesty as well. Political and social issues came last with 31% of respondents believing that it displayed transparency.
The date goes to show that transparency in matters that relate directly to the consumer are most important. It is why things like manufacturing practices and pricing also come up very high on the list. The more rudimentary aspects of business activities come down the pecking order as often they have no direct impact.
So for you to gain the trust of customer base try and be upfront and willing to answer queries promptly. More understanding will be levied on any mistakes that may arise in the relationship.
> Source – Marketing Charts
> Respondents – 1000 US adults
> Recommended resource – 10 costly Google Ads mistakes