It was just one month ago that I wrote a review of SimpliSafe. While I do still stand by that review and everything I said, I have actually switched to Ring Alarm! It's rare that after I do my research and make a tech decision that I end up switching to something else so soon after, but this is one of those cases.
Why I switched to Ring Alarm
As I mentioned in my review of SimpliSafe, I was having issues with a couple of entry sensors losing their connection to the SimpliSafe base station. After talking with support, they shipped me two replacement sensors and I thought that the problem was solved.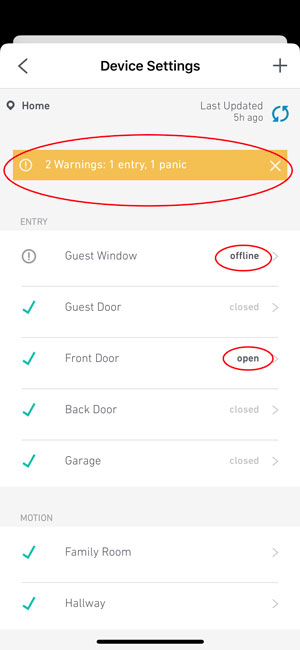 However, the fix didn't last. As a matter of fact, the new sensors started having the same issues like the ones they replaced as well as other sensors sporadically would disconnect and reconnect. This was also coupled with the base station constantly alerting me to "wireless interference" problems. Now to be fair, my house is loaded with wireless devices. Not only do I have well over 75 WiFi connected devices, but I also have a ton of RF wireless devices too. This seemed to be too much for SimpliSafe to compete with. It also appears that SimpliSafe has a relatively short wireless range compared to other systems.
Every day that I used SimpliSafe, there was some issue or warning about something not connecting. It would warn about doors/windows being open that were no longer open. This is not something that the average SimpliSafe user faces. As a matter of fact, I installed a SimpliSafe system in my sister's house and hers is working perfectly with none of these issues. However, we're talking about a security system and I just didn't really feel secure. I had no issues with connectivity with my prior Brinks system and figured that I could go with a different system and have better luck. Ring Alarm was my second choice to SimpliSafe and it was time to give Ring a shot.
I ordered a Ring Alarm system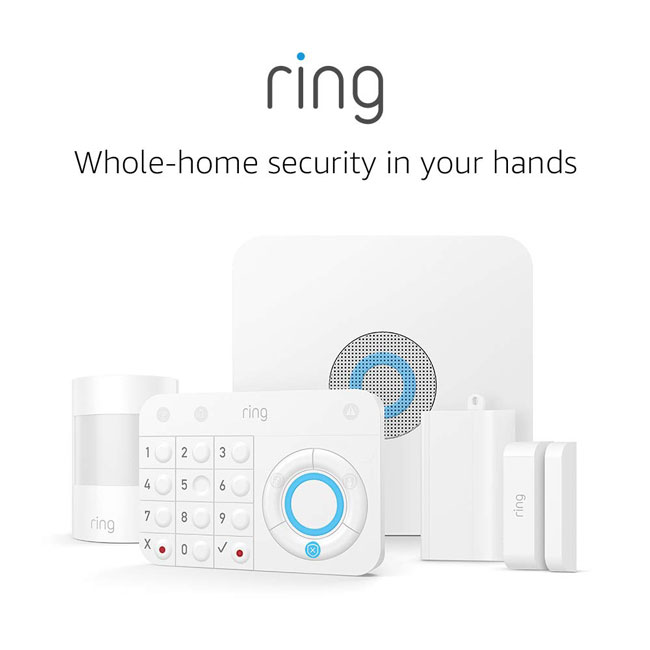 I simply had enough (pun intended) and I ordered a Ring Alarm system. I ordered the main Ring Alarm 5 piece kit (which includes a base station, contact sensor, motion detector, keypad, and range extender). I also ordered more entry sensors, another motion detector, a panic button, and a smoke and CO listener. Like SimpliSafe you can configure the system with any number of additional devices/sensors that you need for your system.
Setup was easy and straight forward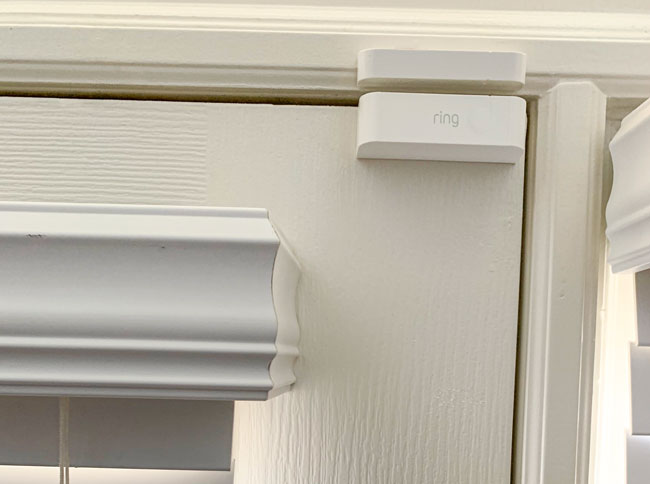 I read many reviews of Ring Alarm and they all pretty much said the same thing. For best success, install each piece one at a time. In other words, don't try to install multiple sensors at once. There is no particular order you must follow, but once you set up the base station, you can then add the rest of the devices/sensors in any order you want as long as you do them one at a time. I installed the whole thing in about an hour as this included the time it took to remove SimpliSafe sensors as I installed Ring Sensors.
Things that Ring and SimpliSafe have in common
It's probably easier to spend time on their differences, but let me confirm the things that are the same. Both Ring and SimpliSafe offer a contract-free ala-cart approach to home security. Buy the hardware that you need, add on at any time and pay month to month for monitoring. Both systems have a base station, keypad, entry sensors, and motion detectors. The approach to smoke/C02 detection is slightly different. SimpliSafe offers a battery-operated smoke/C02 detector and in theory, you'd probably want to install a few of these. However, if your home already has smoke/C02 detectors throughout (like mine), then Ring's approach is better. If one of my wired detectors goes off, they all go off. With this approach, I only needed to install one of Ring's Smoke/C02 Listeners next to one of my existing Onelink Safe and Sound smoke/C02 detectors. I did a test and it worked as advertised. When my existing detectors started sounding off the Ring listener sounded the Ring Alarm too, which resulted in a call from the Monitoring Center.
Both systems have a smartphone app that allows you to arm/disarm the system as well as monitor the cameras.
Ring Alarm vs. Simplisafe – how they differ
There are a few differences that stand out between the two and each has a few advantages over the other. SimpliSafe offers a Glass Break Sensor and Key fob. Ring (owned by Amazon) can use your Amazon Echo devices in Guard mode for glass break detection. If you have multiple Echo devices around your house they all listen for sounds when you arm them Guard mode. Ring offers way more choices in cameras. They offer both indoor and outdoor cameras whereas SimpliSafe only has one indoor camera and a doorbell camera. SimpliSafe has no other cameras for mounting outside. Ring's base station can connect to your network via WiFi or Ethernet. SimpliSafe only works via WiFi. Ethernet is faster, more reliable and one less wireless device to worry about. Ring offers the ability to just have their alarm and do self-monitoring if you don't want to pay for their professional monitoring. This is not an option with SimpliSafe. With Ring, you'll get notifications in the app even if you don't have professional monitoring. SimpliSafe doesn't allow you to use their app unless you pay for their more expensive interactive monitoring plan. SimpliSafe also has more voice prompts from their base station than Ring Alarm does. The one thing I'm shocked that neither one does that my old system did is that there are no voice prompts for entry sensors, ie. "back door open".
The biggest difference that mattered the most is that Ring Alarm offers a "Range Extender." This is just a simple module that you plug into any wall outlet to extend the range of your Ring Base Station to sensors that may be further away. SimpliSafe doesn't offer any range extenders. Therefore, if your home is too large for the range of their base station, you're just out of luck!
Ring Alarm vs. Simplisafe – costs compared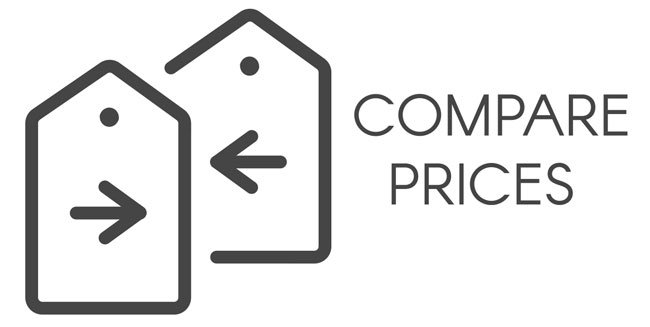 Ring Alarm is cheaper for both the hardware and the monitoring. My SimpliSafe hardware costs $539.84 and that included a promotional free camera (without the promotion the price would have been $638.84.) My Ring Alarm hardware costs $359.87. Now keep in mind that the Ring Alarm doesn't include any cameras, but even if I bought one of their new indoor cameras (the equivalent of a SimpliSafe camera) would have cost only $59.99 more.
Ring Alarm 24/7 professional monitoring is also way cheaper. With SimpliSafe I was paying $24.99 a month for their interactive monitoring plan. For the same level of monitoring Ring Alarm charges $10 a month or $100 a year. Since I was already paying $100 a year to Ring for my existing Ring Pro doorbell and other cameras, I'm now getting 24/7 professional Ring Alarm monitoring at no additional cost.
Smart home integration compared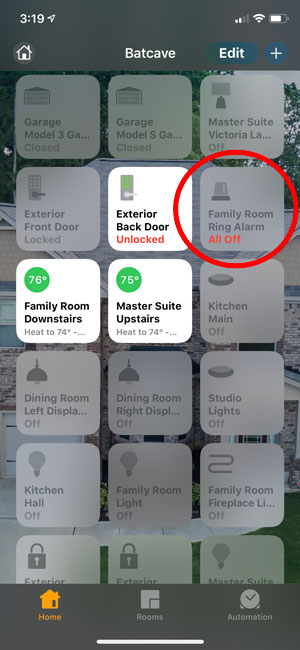 With SimpliSafe I had integration with my August Smart Lock Pros, Amazon Echo and Google Home. I even had it working in HomeKit thanks to the Homebridge plug-in. Ring Alarm integrates with Amazon Echo, but not Google Home. While it does support Kevo, LockState, Kisi, and Lockitron, they don't support August Smart Locks as of this writing. I did get my Ring Alarm and cameras set up in HomeKit via Homebridge.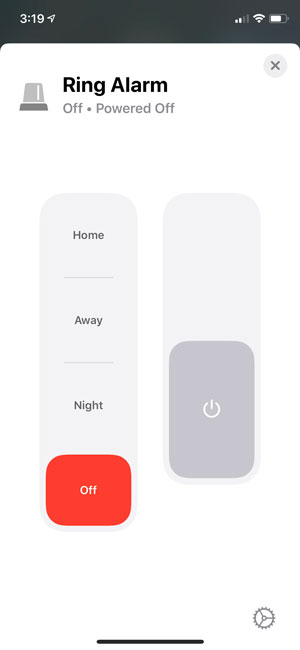 The odd thing with Ring Alarm is that while the company is owned by Amazon and it does work with Echo's voice commands, ie. "Alexa, arm Ring", I was stunned that there is no Alexa Routine support for Ring Alarm at this time. This means that you can't natively have an Alexa Routine like "Alexa, goodnight" arm your Ring Alarm. Luckily I found a workaround with the SimpleCommands App that allowed me to create a routine that both Amazon Echo and Google Home can see and use. Problem solved. I have Ring Alarm integrated into all three of my smart home platforms. I have it working with all my Routines (Alexa, Google Home and HomeKit).
The Bottom Line
Ring Alarm Wins!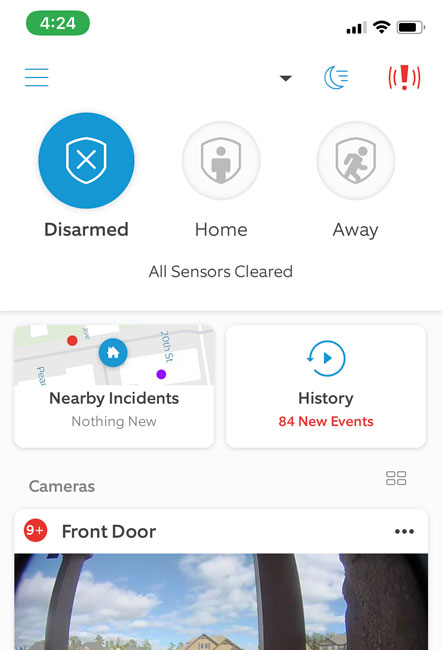 Despite the problems I had with SimpliSafe I would still recommend giving it a try (you have 60 days to return it) if you have a relatively simple home setup and a home that's not too large. However, in terms of "it just works" and it costs less, Ring Alarm blows away SimpliSafe. I haven't had a single issue with Ring Alarm. Ring was also smart to create a Range Extender and even include it in their kit. I also love the fact that I no longer have to pay any extra for professional monitoring. That saves me $24.99 a month, which will eventually pay for the new system.
You can get Ring Alarm here. #CommissionsEarned
Join To Our Newsletter
You are welcome