Communicating relevant and meaningful site content to your audience is about way more than the keywords you target.
Yes, you heard me. SEO is not all about keywords and spending every waking hour tracking the algorithm changes until you're blue in the face and more confused than when you started. Google has always been clear about its stance on providing meaningful content. So, instead of scrutinizing the technology behind the search, marketers really need to start directing their efforts towards prioritizing the content above the technology.
It's about providing communication between your brand and your audience's needs and this is where priorities should lie in 2020 (and should have always lied in the previous years).
Articles that are written and then copy checked for SEO second are fundamentally incorrect from their beginning sentences. If you write a blog, an article, a white paper or any form of content without your audience's search intent at the forefront of your mind then you'll find it very difficult to get search engines to even entertain your page.
Without sounding like a broken record on repeat, you should know what is being searched – the exact phrases/question – and answer it. Your goal should be no other than to answer your audience's question.
Writing an article and then stuffing it with four to five keywords afterward is bad practice.
This year I've asked some of the best SEOs in the industry to share what SEO strategy they're working on and what other companies should be doing if they are wanting to see visible SEO results in the next 12 months.
Why brand is becoming more important for SEM marketers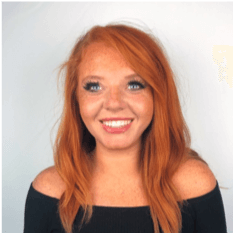 Carrie Rose, Co-founder and Creative Director – Rise at Seven
Carrie is the creative director at Rise at Seven leading the creative content marketing, Digital PR and social media offering. Her work closely aligns with SEO strategy, building links on top tier publications to improve organic performance by creating stories, data, and assets that journalists want to talk about or link to naturally and users want to share just because it's awesome. Carrie made the shortlist for Young Digital Marketer of the Year at the Northern Digital Awards 2019, and was previously the Senior Campaign Strategist at SEO agency Branded3 and Edit.
"It's becoming more and more clear that Google ranks brands and therefore wider brand and content marketing campaigns are key to SEO success. But what does this mean?
"Due to the current economy, spend on TV and above-the-line advertising isn't really growing, with brands choosing to shift their budgets into digital performance marketing. As a result, lots of brands are struggling for awareness and relying on number one or page one rankings to solve that problem. However, with paid ads, local results and images taking up nearly half of page 1 results – organic search rankings just aren't enough.
"No matter how well optimised your site is; how much quality content it has; or how many top-tier sites link to your website…if the 1st and 2nd results are brands you've never heard of, how likely are you going to be to click on them and make an order when brands you have heard of further on down the list? Trust comes into play here – and although their site may be well trusted by Google (through various trust signals such as quality content, mentions or links) – how trusted is this website if a customer has never heard of it?
"Purchase decisions are influenced before this stage: users are going to click on the brand they trust, know or recognize from how they felt before they even knew they needed a product. But with advertising and TV budgets decreasing how can we create this?
"Creative content marketing and Digital PR!
"If we see a company dominating social channels, being engaged with on Facebook, talked about on YouTube or hitting the headlines on a regular basis and in a positive light – we naturally start to trust it as a brand – no matter its visibility on Google.
"We can no longer rely on guest posts, forums or directory links or PBNs to build links back to our domains and improve organic sales because SEOs are now the front-line for brand awareness. To encourage links that drive referrals and actual engagements – we need content on-site which users want to see…which tells a story, influences, educates or entertains. This increases brand awareness and helps businesses drive conversions through SEO."
Brand and SEO should work together, and Carrie is 100 percent correct, it doesn't matter how well your independent site ranks on Google if users have never heard of you and you're next to a big name brand, trust can be the deciding factor between clicking your site and the next.
Multilingual SEO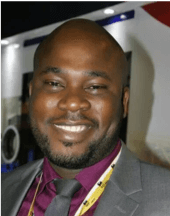 Damola Akinrinmade, SEO Lead – Day Translations
"In executing a global online marketing strategy, some companies think it starts and ends with translating the web pages. Preparing a website for internationalization requires proper planning which if wrongly implemented, could be disastrous. Much of the planning efforts will be focused on how to cater to the influx of multiethnic site visitors.
"Various analyses done by different search engines, researchers and tech experts have proven that searches for local content are a prevalent trend today. People around the world want to find information and products that are near them.
"For example, you're from Australia and you sell grapes. You want to target importers from Germany, Netherlands, China, and Canada; therefore, your global SEO should optimize your content and your keyword, "grapes" in their specific language. For Canada, it could be "grapes" for the English-speaking regions but "grain de raisin" in the French-speaking regions. For China, you should optimize for 葡萄 (pútáo). For the Netherlands, you'll be optimizing for "druif" while for Germany, optimize for "Traube." 
"Quality content is also highly applicable in a multilingual SEO strategy. If webpages are translated wrongly, currencies, date conventions etc. misused, it affects the user experience negatively leading to a high bounce rate.
"While the focus is on Google 80% of the time, it is advisable to cater to other search engines like Yandex (popular in Russia) and Baidu (popular in China). Having knowledge of the technicalities of each Search Engine is crucial e.g. rather than relying on geolocation, Google prefers the use of different URLs for different language versions. Also, the proper use of hreflang and other structured data markups is advised, as they are AI-friendly."
Voice and written search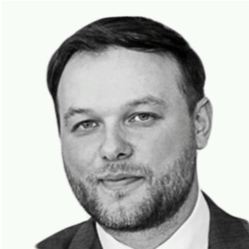 Matt Janaway,  CEO – Marketing Labs
"2020 will likely see voice searches expand further. In 2019, we have already seen that voice searches make up a considerable proportion of searches, but Comscore has predicted that half of all searches in 2020 will be voice searches. There are lots of implications of voice dominance for marketers, but there are two which I'd specifically highlight:
Monetizing voice search is much more difficult than monetizing web traffic
People use voice search in a conversational way, so optimizing content will naturally become more complex over the next 12 months. This is a timely reminder that you should be writing your content to be informative and match search intent as well as ensuring that the quality of writing is higher than your competitors
"Google's new Gallery Ads will continue the trend of adverts dominating the above the fold area of the SERP. Early adopters should benefit from above-average click-through rates until the feature is saturated.
"Another thing to keep an eye out on is Google's two new Nofollow attributes; rel="sponsored" and rel="ugc". These could signal intent from Google to potentially target poor link profiles in the future if it looks like naughty link building practices have been used. It is also interesting to hear the language used in Google's blog post when they announced the news. They specifically used the term 'passing ranking credit to another page'. This doesn't initially seem important, but Google is essentially saying that links are still an important ranking factor, and should be for the foreseeable future."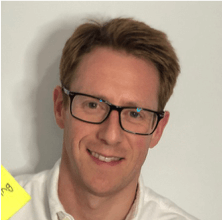 Peter Sumpton, Owner – Marketing Study Lab
"The way we search will continue to be a mixture of the written word as well as spoken word. Two very different ways of search indeed. Voice will become even more important as it can do nothing but chip away at the dominance of the written search. As we have seen in the past (think mobile searches v desktop), when will the tipping point be that will make voice the dominant search functionality?
"The interesting thing here will be by how voice becomes a natural way of searching. How we say certain phrases and the way we 'talk' rather than type will be huge – from local dialect to different languages, this will open up a completely new skill set requirement.
"Perhaps 2020 is a year to early, but it is certainly a discipline Marketers cannot ignore and will require a whole new skill set to be confident enough to tackle the likes of Skills and Briefings."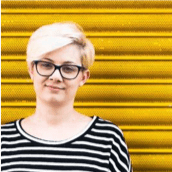 Charli Parkes, Head of Digital – Inflowing.
Charli has worked in marketing, specializing in digital and SEM for both agency and in-house, for 7 years.
"The trend towards voice search will continue, but I also think this will have an impact on how we use – and how we optimize for – mobile and desktop results too. As Google experiments with different approaches to the SERPs and how it displays search results relating to questions, etc, it'll be more and more vital for individuals and organizations to think about how their content is understood and contextualized by Google, not just how well it's optimized for a particular keyword.
"Is it answering a specific question? Is it offering insight that's unique to your website? This also plays into Google's increasing focus on variety and diversity in the SERPs – not only will brands have to focus on delivering more value with individual content pieces rather than relying on website authority, but they'll also have the opportunity to make gains where bigger websites have seen losses due to the diversity update."
Integrated SEO with all marketing channels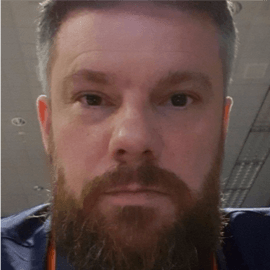 Malcolm Slade, Head of Technical SEO – Epiphany
"For the last few years, my main aim has been to try and get clients to understand everything that impacts SEO and organic search beyond the normal content, architecture, and links. 
"Everything that Google has done regarding organic search over the last 5 years is related to web user experience, from HTTPS and mobile through to E-A-T and diversity. Yet, most people still consider SEO as a siloed bubble that is the master of its own destiny.
"We all should know by now that having an SEO in the room when discussing anything relating to the website is a must but taking this further, not having an SEO representative present when you discuss TV, billboards, PR, Social or any other marketing activity can lead to missed opportunities that would considerably benefit your organic performance.
"The reality is that what we consider core SEO will only get you so far and to get where you want to be, in a competitive space, you often need to bring SEO considerations into other channels while putting your audience and the desire to get people to your website first and foremost.
"Every year I spend a larger portion of my time doing what most wouldn't consider core SEO. I help my clients not only get visitors to their sites but also meet user expectations and have a frictionless experience there, ultimately gaining loyal customers. The only difference is that I keep a consistent, considerate eye on search engines while doing so."
Join To Our Newsletter
You are welcome