As your business engages in both traditional and digital marketing practices for different outcomes you will see cross-overs and similarities in the way you work
There are overarching "rules", "guidelines" and marketing best practice you can follow but when you delve into more niche sectors, you will need to learn new and valuable approaches, giving you scope to alter your marketing processes across the board.
When you're focused in a particular niche a whole new set of opportunities and marketing skillsets open up to you. The value of finding your specific niche and optimizing for that specific target audience is particularly important for search engine optimization and homing in on those very targeted buyers looking for businesses like yours.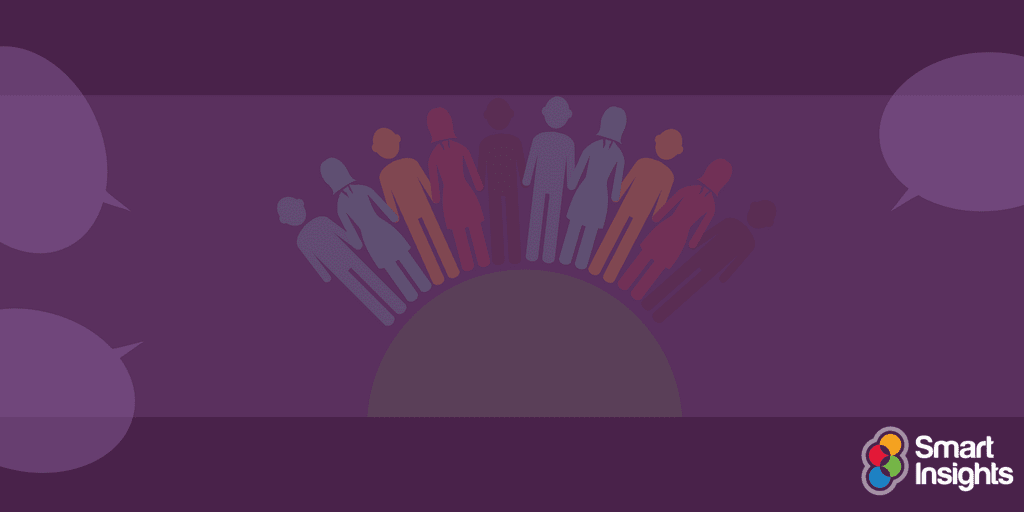 Benefits of Niche Marketing
Niche marketing is an effective way of tapping into a ready-to-engage audience who are specifically looking for your product, service and/or content. You can attract super-relevant influencers and achieve better search engine ranking positions more quickly. With the right research and targeting you can find the right individuals relevant to your sector and focus your content on their needs.
Niche marketing is not going to deliver an instant result and it takes time to nurture and develop the relationships you need to succeed in such a niche area. You also need to make sure you have your marketing operations and systems set up in a way which support your niche focus. There is no reason you can't succeed by tapping into the most relevant niches for your business.
Below is a more practical look at how you can achieve this. To shape this article, I aim to share lessons from the dentistry niche and to look at best practice for SEO for dentists as there are many lessons to be taken for the wider marketing landscape, which may not be apparent when you first consider dentistry as having any innovative dental marketing ideas to learn from, let alone those that can be applied across other sectors and niches!
How to Succeed in Niche Marketing
Niche marketing is reliant on your knowing your sector inside out. Use the marketing tools you've invested in to conduct deep and thorough research into your niche. Get a good feel for those influencers who are most familiar with your industry, and position your campaigns to reach them and take advantage of the amplification of your messages to the potential customers that engage with those niche influencers. Below is a closer look at exactly how to succeed in niche marketing.
Attract Engaged Influencers
As already mentioned influencers are key to success in niche marketing. 84% of marketers consider influencer marketing effective according to one study, and when you've closed down on a specific niche, it is easier to find those very relevant and engaged people worth working with.
Working with individual influencers requires a very personalized approach. You can't simply send out some stock e-mail, so be careful to tailor your approach to the individual you are targeting.
Create Unique but Relevant Industry Terms
Smart marketers working in a niche area find ways to pull out industry-specific terms and give them a marketing twist. You should look to create and own industry-specific terms which have an immediate and clear meaning to both marketers and non-marketers.
If you consider the car industry you can opt for terms which are similarly relevant. Always avoid overly cheesy and obvious examples (such as "Get your website MOT here!") and instead look at smarter angles, such as the digital and automated diagnostics that modern vehicles require to keep them up and running – the same could be said of a motor industry marketing campaign or similar.
Increase Referrals
Presenting niche and industry-centric content through your website and online campaigns will immediately draw in more attention and have the potential to increase referrals. Never overlook or underestimate the power of customer recommendations.
This could come in the form of case studies, testimonials or references, with referrals, of course, the best possible outcome. You don't have to remain stuck in your niche when it comes to referrals either as the techniques you use can be applied to other niches, furthering your potential reach and increasing the opportunities available to your business. Never be afraid to ask or offer incentives to clients in exchange for referrals. As another old saying goes: "If you don't ask, then you don't get."
Build Relevant Backlinks
Once you have pinned down your niche then you can begin working to reap the benefits. Building links are analogous to building relationships as you can quickly and easily be positioned as an expert in your field with the right niche keyword selection.
As you take a very niche keyword such as "dental SEO expert" you will find only those who are truly engaged and interested in dental marketing will search for this term. In turn, you'll build better connections and attract more targeted users. The best practice you offer to others as a marketer must be something you apply to your own business.
To call on the old adage of the Mechanic Analogy – a mechanic's customers' cars are always in great condition but their own is falling apart – it can be very relevant to marketers. Positioning yourself as a niche marketing specialist in your area allows you to build credibility and trust. Just make sure your own "car" is in great working order!
Improve your Skills
As you become more experienced and build up case studies in your niche, your skillset develops. While every business is different you can get a feel for the methods that work in your niche and see each campaign build upon the last. As your efficiency improves so will your profitability, and the same goes for the tools and software you use to automate elements of your campaigns.
Finding your niche and owning it is absolutely key for many business areas. We cannot deny the level of saturation in the "mainstream" markets and therefore need to react and develop our approach accordingly.