Tap into your brand heritage to revive your brand's position and values.
"An organisation's history and background is a valuable asset in how they are perceived to a wider audience and which can be used to its advantage"
Corcoran (Source: The Art of Digital Branding, 2011)
This article takes a look at the growing need for a clearly defined digital transformation strategy for organisations to follow and what practical steps organisations can take in skilling up their employees with digital skills, referencing the DARC model
More and more traditional brands find themselves operating in ever competitive sectors being disrupted by emerging brands built on new business models. This Disruptive innovation has continued to gather pace, looking to re-map and re-invent any market sector
For the more established brands this can be a concern, but a key asset they can play to their strengths is to start to take a look at the history or the brand and the journey it has taken to retain relevancy and a reason to continue to exist.
A recent article by Mark Ritson suggests that "to truly understand a brand with a decent amount of heritage you have to dig into the archives and study the origins, the founders and history of the brand"…this will then provide the insights and learnings as to the true purpose of a brand.
To truly identify the brand purpose requires a different approach from assessing and jumping onto the tactical elements but to really undergo a lesson company-wide, listening to the wider organisation and their own experiences and beliefs as to why their organisation succeeds is remaining relevant.
Perhaps one of the greatest examples of a brand that has stood the test of time and continued to build its relevancy around its core purpose is John Deere and their brand magazine, The Furrow.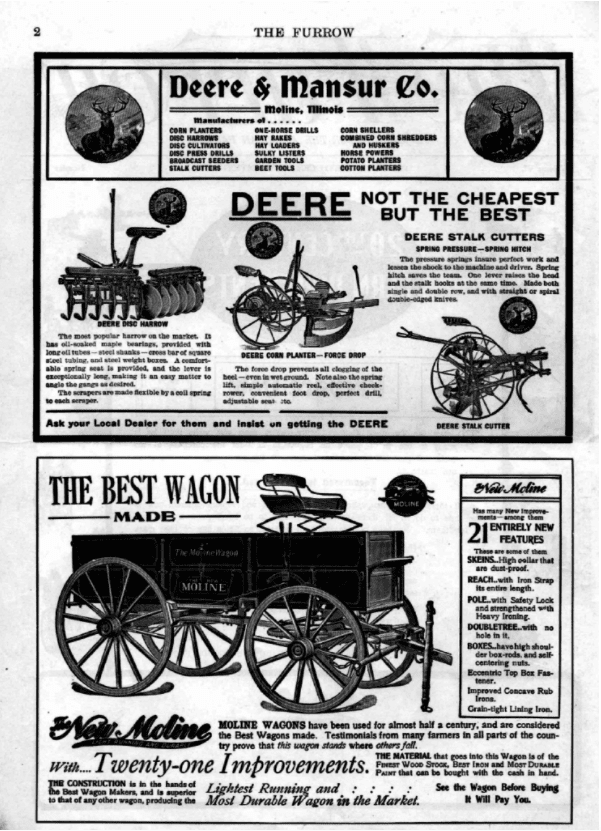 The subject matter has kept very much entwined with the brand purpose – informing farmers how to run their businesses. According to an interview with Contently.com, the magazine reaches 2 million subscribers globally with the more popular format being the print edition.
What the example of John Deere does teach us is that even the most traditional of brands continue to exist to this day because they've successfully retained their brand positioning and continued to remain relevant, chiefly by keeping their audience at the centre of their strategy.
It's the brands that have moved the customer to the centre of their strategies who are now leading the way and this article will feature a few examples of how and what they are doing. It's been a long journey for the customer to become the heartbeat of what and how an organisation in the connected economy operates.
The challenge for many organisations is adapting their internal structures, processes and the hiring of employees that can challenge company structures and open the organisation's eyes to the user.
This is not a task that can or should be siloed to a specific department; it needs buy-in and understanding right across the organisation.
The connected economy
The industrial revolution was a period that provided a platform for high growth and high reach; it was the perfect platform for multi-national companies to build a global footprint simply by "buying up" as much advertising space as possible through the limited broadcast channels available to reach the customer
In his book The World is Flat, Thomas Friedman claimed that the industrial-era organisation is being replaced by more connected organisations who are open to collaboration, building external relationships in globalised markets and listening to their audience, their users. The John Deere example shows that organisations who have stood the test to time can also retain their relevancy too.
It has seen a shift in the power moving from brands to consumers and the acceleration of the decline in brand loyalty. Thanks to technology, consumers are switching allegiances to different brands simply by appraising brand relevancy, ethics, customer service and offering that added value and personalised service.
Survival skills for the connected economy
Organisations are no longer looking for employees to follow a manual, rather there is a need for employees to take initiative, to identify new opportunities, to be collaborating within the company and externally and to be willing to adapt their skillsets and apply a 'forever learning' culture through regular training and development.
Founders of inbound marketing company Hubspot, Dharmesh Shah and Brian Halligan, suggest the types of skills required from employees now focus on the DARC model:
D – Hire Digital Citizens – People that can understand the online environment and can display a working knowledge.
A – Hire for Analytics – Understanding of digital trends and have a curious and analytical approach.
R – Hire for Web Reach – Can display examples of how passionate they are on a subject area through promoting online, perhaps their hobby or interest through a blog or social media.
C – Hire Content Creators – The importance of good content on a website can be a key USP over your competition so look to hire someone with good writing skills and more importantly can write for the web to engage with users. 
Is the organisational chart still fit for purpose?
Starting with the consumer and working back to the internal functions of the business should help address the need for divisions in departments and teams and the roles and processes in place, identifying whether they are really benefiting and supporting consumer interaction.
Organisations need to assess their structures and hierarchies to ensure there is flexibility in their customer-first approach by seeking innovation, feedback and insights from their customer base if they're keen to retain brand loyalty. The chart below on the evolution of different forms of organisation shows how the most innovative and productive businesses encourage self-management and value a motivational company culture.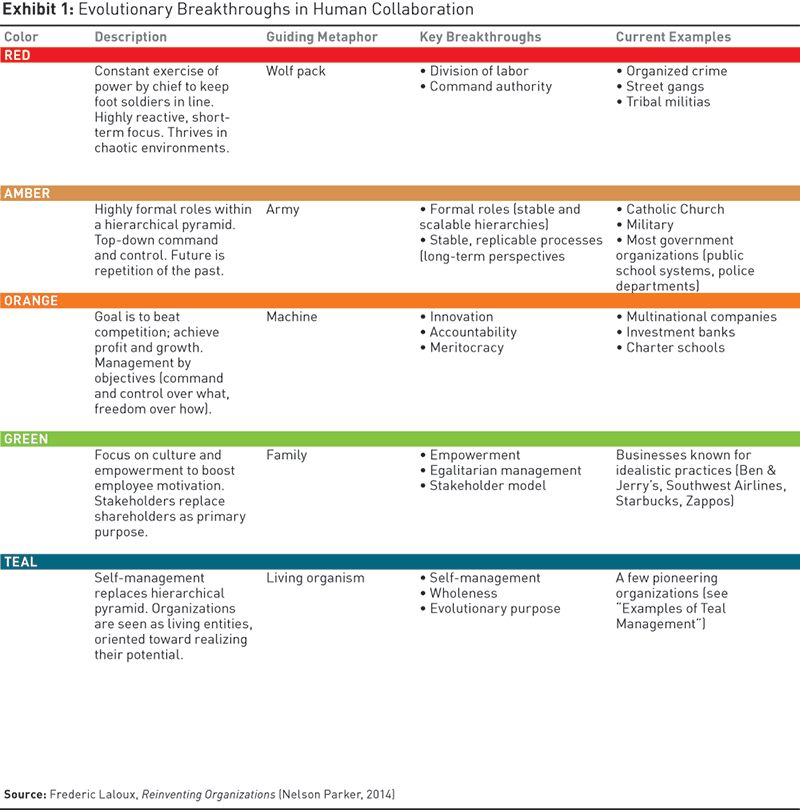 Empowering your employees through up-skilling and developing a 'digital' culture and skill-set will help to build and communicate directly with your customer base and to help bridge the gap between company and customer.
Join To Our Newsletter
You are welcome