Chart of the day: Marketers reveal that data quality, lead generation and user experience are the most critical challenges to the success of a digital marketing plan
When it comes to planning a digital marketing strategy we all know there are factors which affect its implementation and success.
Data quality affects things like marketing automation and personalization and marketers said it was the biggest challenge. Lead generation is also related to data quality, marketers will always need leads. User experience (UX) also came near the top at 15%, it's great to see marketers are thinking about how UX improvements can benefit sales, revenue and even data.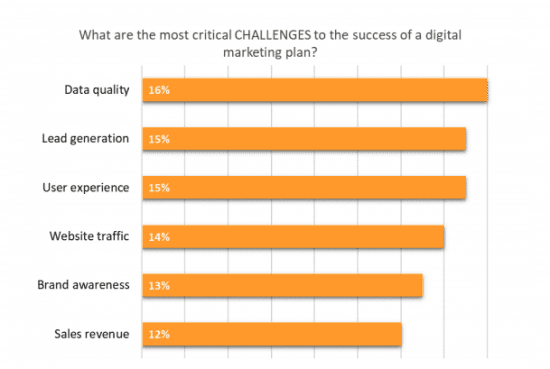 Bonus chart: Are digital marketing budgets increasing?
For most marketers, their digital marketing budgets are increasing.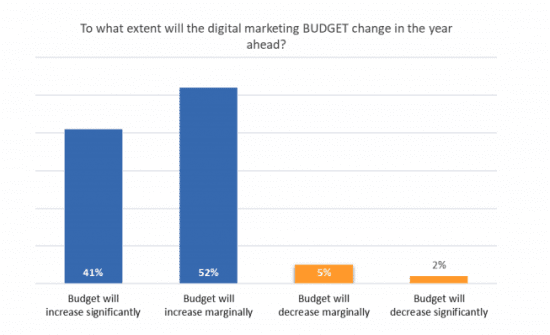 For just over 4 in 10 (41%) their marketing budget will increase significantly, and over half (52%) will see a marginal increase.
Join To Our Newsletter
You are welcome